We continue to amaze you from our June 2015 trip to Greece. We are now in part five and in this edition we will take you to the Lake of Plastiras area.
Part One is here: On the Way to Greece Part Uno
Part Two is here: Thessaloniki and Larissa
Part Three is here: Larissa Beaches Agiokampos Velika
Part Four is here: Meteora
TBB Blog Mission: To Entertain. Educate. Inspire. In That Order!
This site is AD-FREE! You can support it by applying for CREDIT CARDS and visiting our REFERRAL LINKS
Got back to Larissa and took a stroll to the neighborhood square. They now have 24 hour self-serve fresh milk bottle service, kind of cool.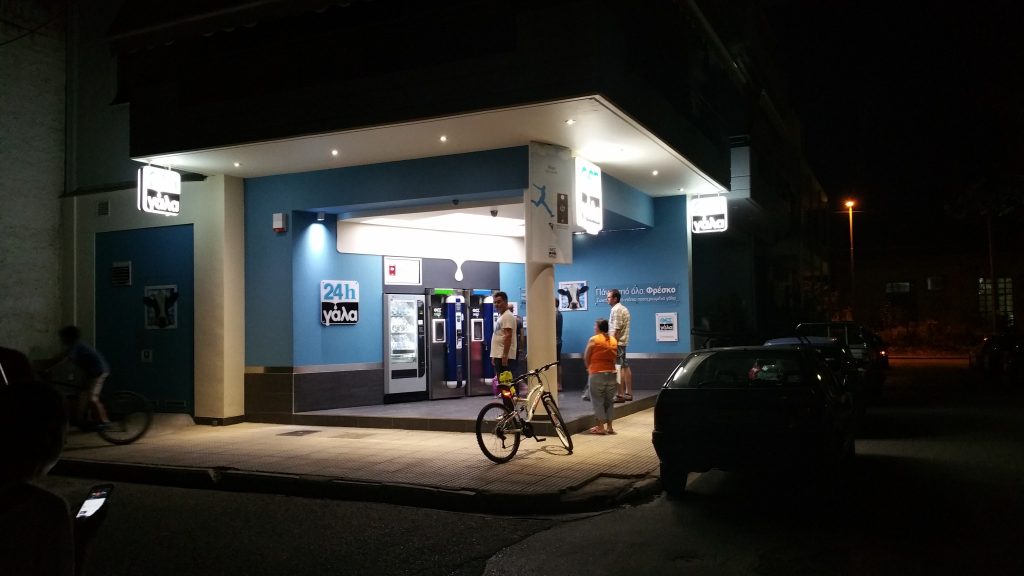 Too much heat in the city, so I took them to the other side of nearby Larissa beaches, north of Tempi where traditionally this area has always been more developed but the sea water quality does not compare to the Agiokampos Velika area blogged previously.
We stopped at the Neoi Poroi beach area for a swim.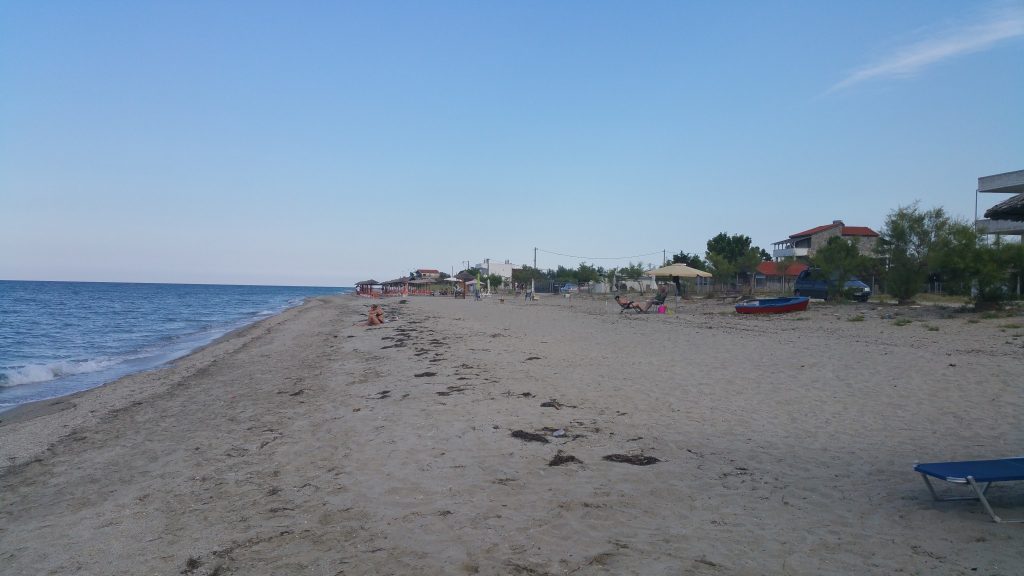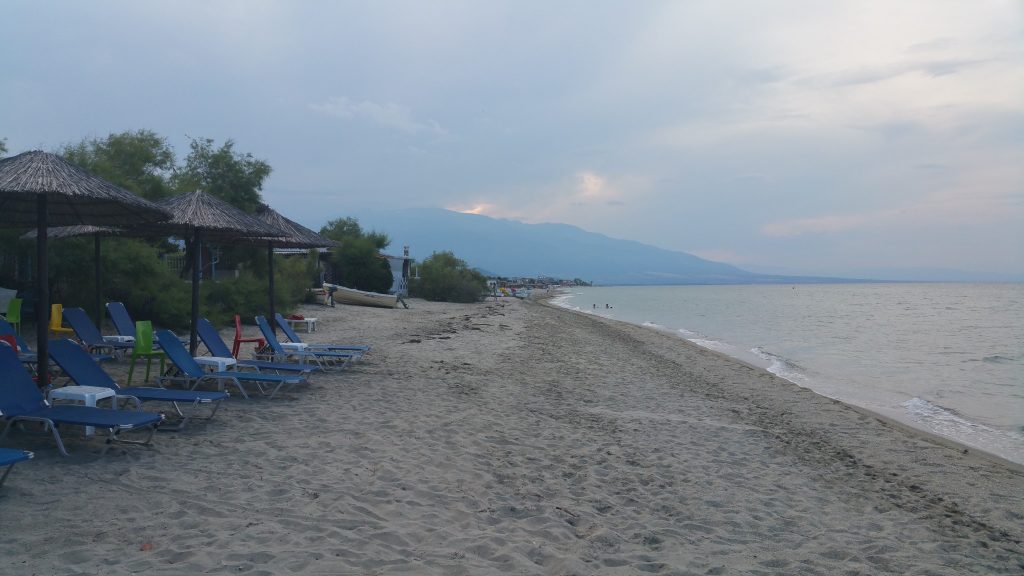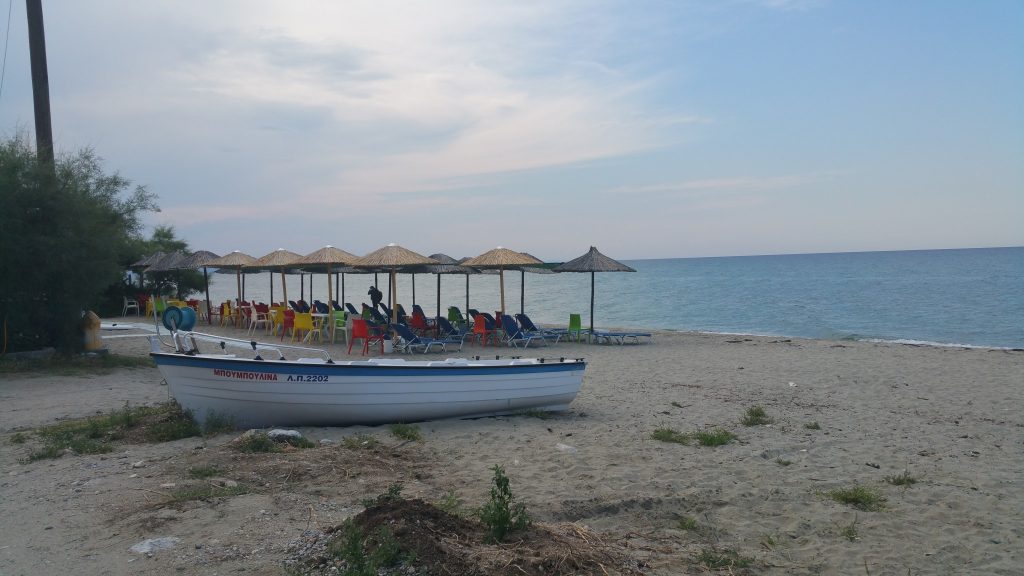 After a nice swim, we drove to the nearby beach town of Platamonas. This was the beach to be when we were kids because it had tourists and as young boys we were fond of young tourist girls hehe.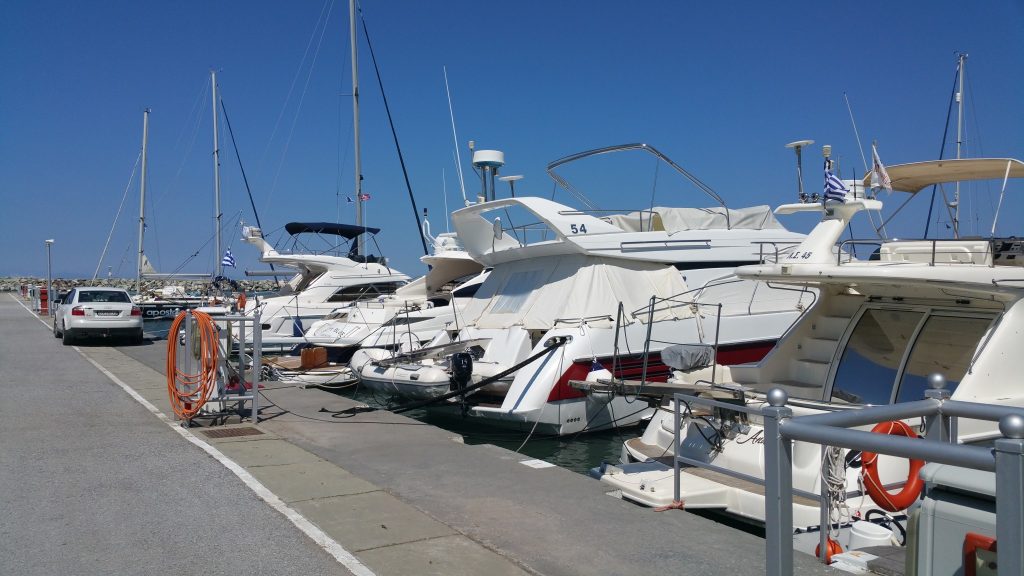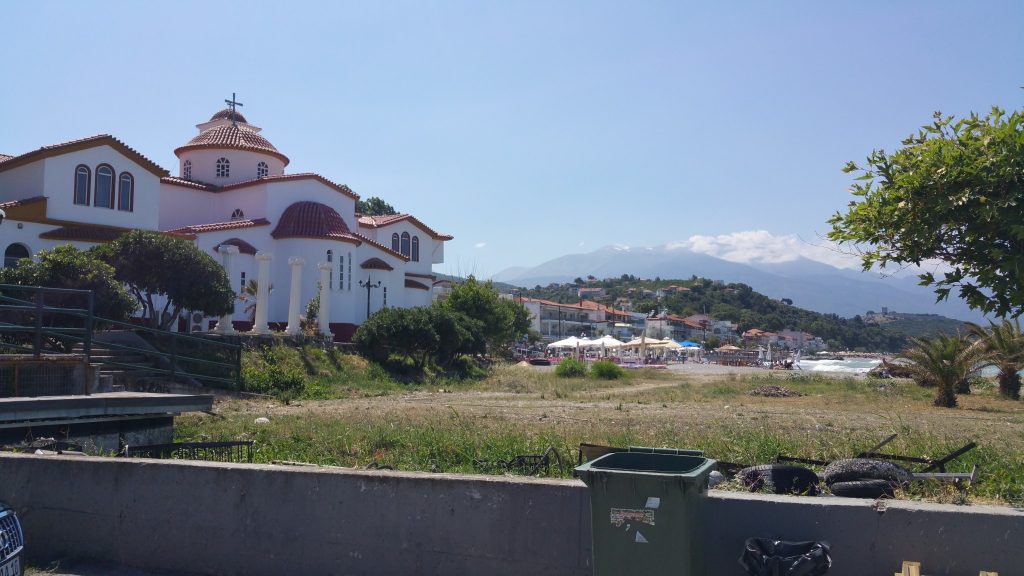 You really do not want to swim here…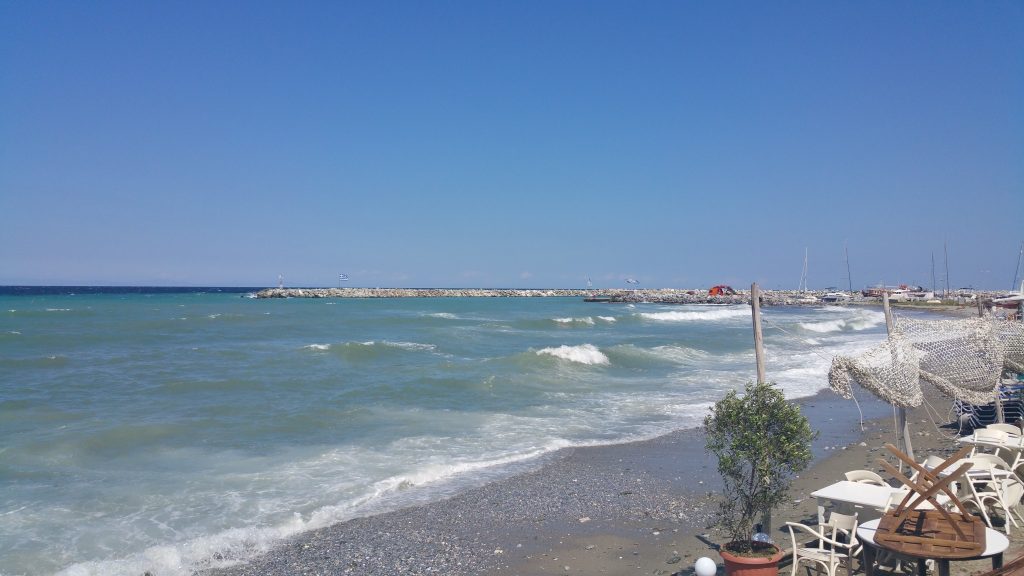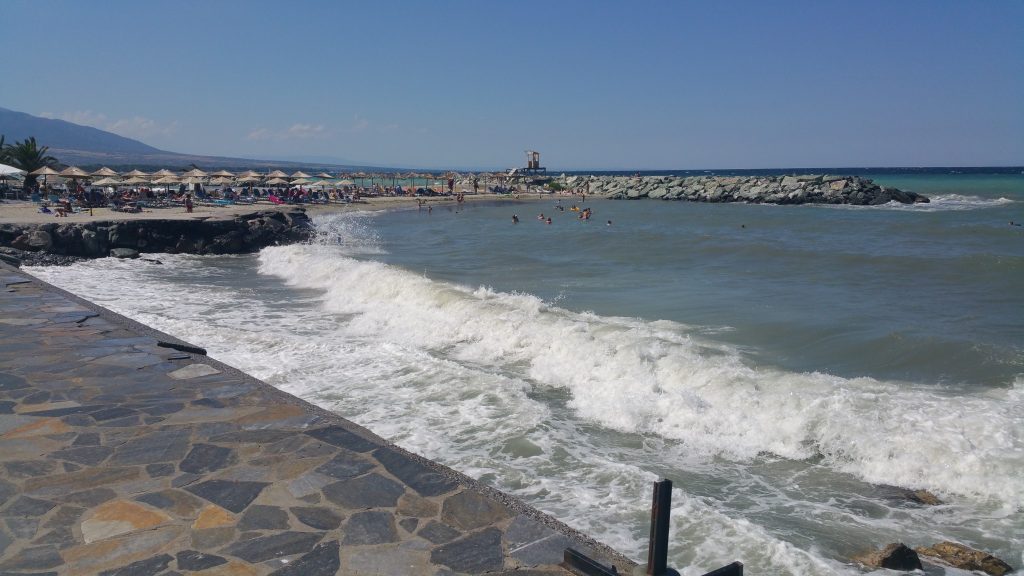 A cat doing her thing…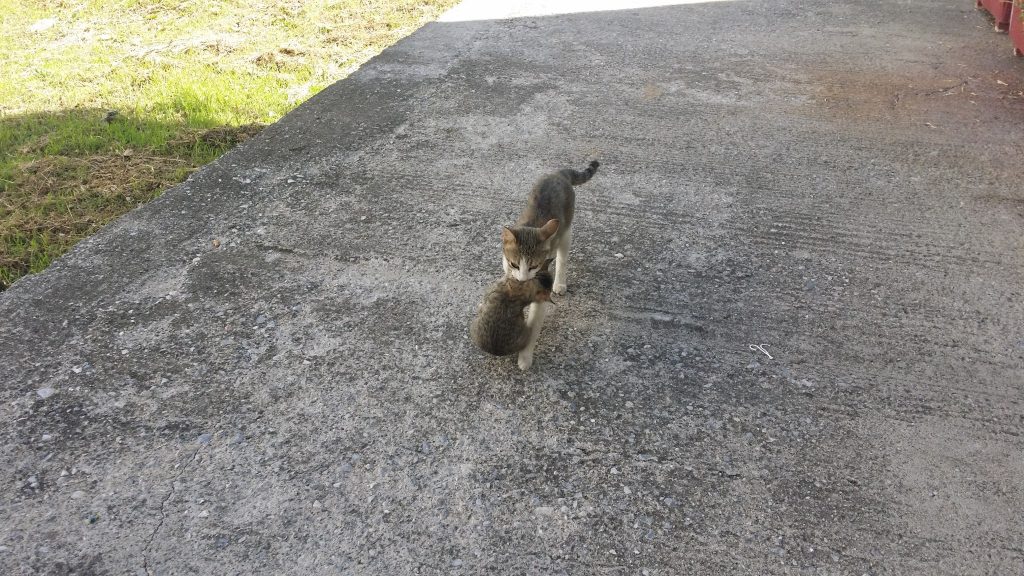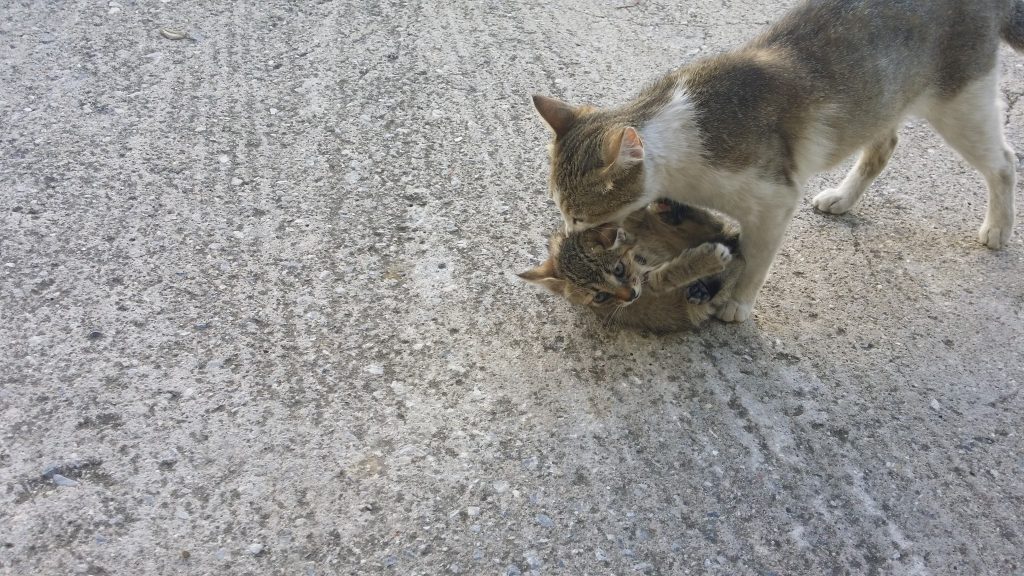 Having more fun in Larissa. This was a huge donut!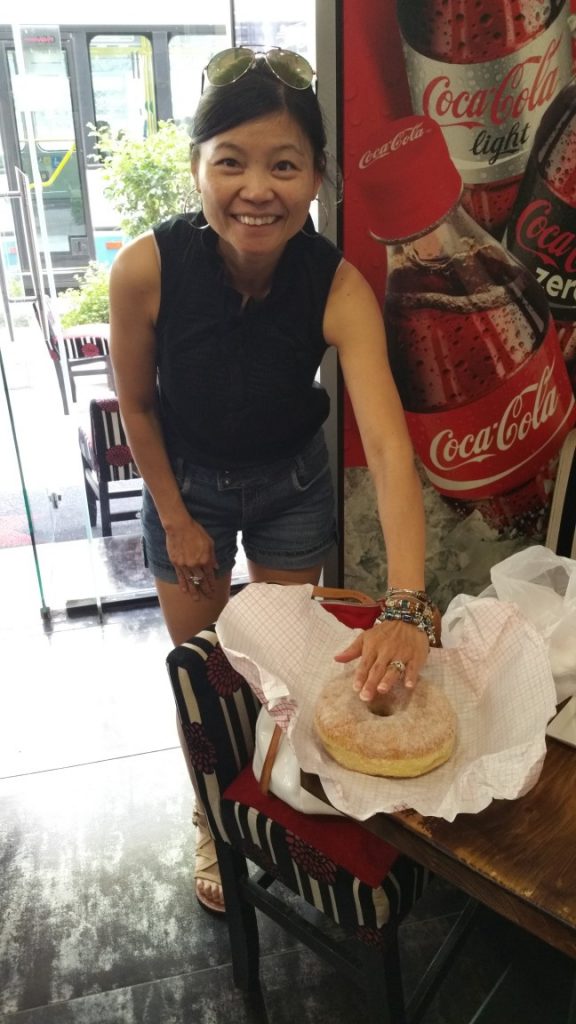 Another nightclub closed…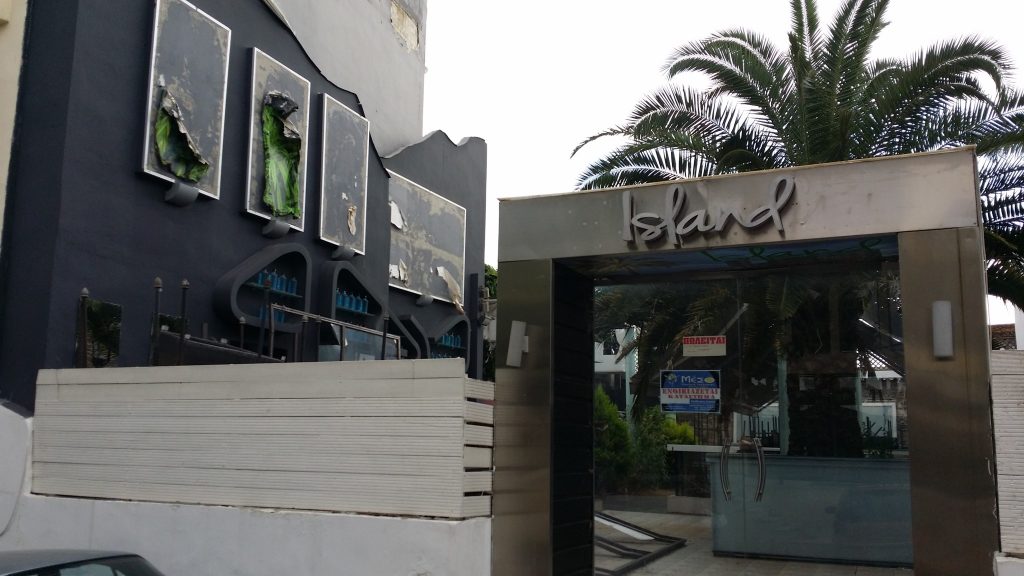 This was my dad's first gas station in Larissa, our old home was a block away. I remember this very well…before we moved to the (what was then) the outskirts of town to a new house with a much bigger gas station.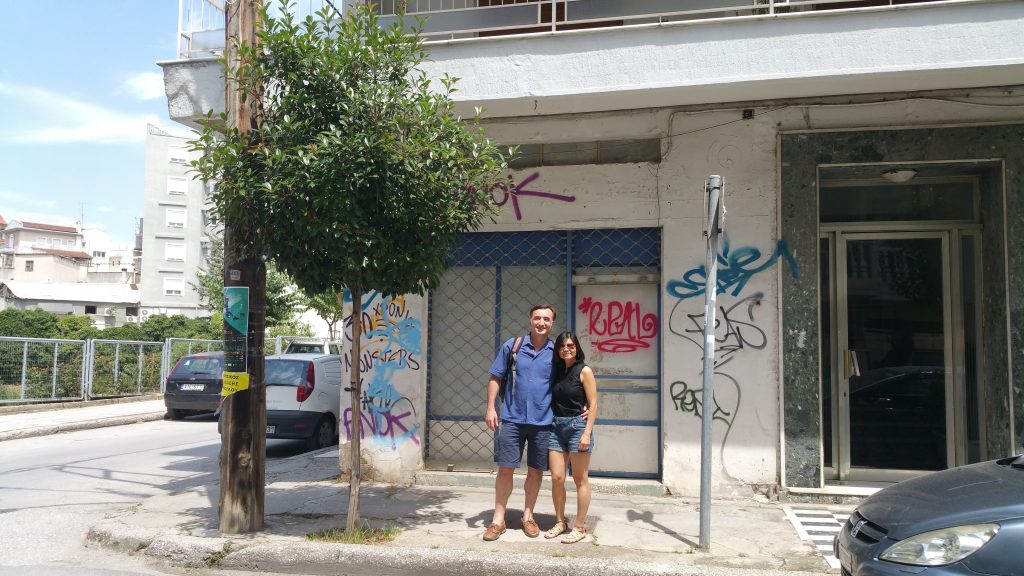 Just across the street from it, they dug up the whole neighborhood to uncover this…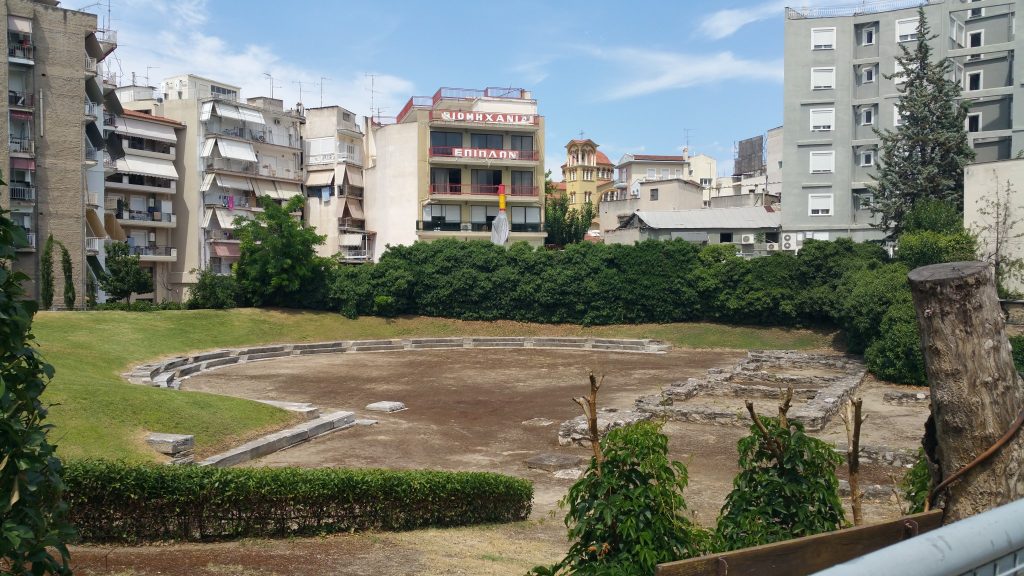 Just a block away, oh Lord, a Chinese restaurant! Peking in Greek.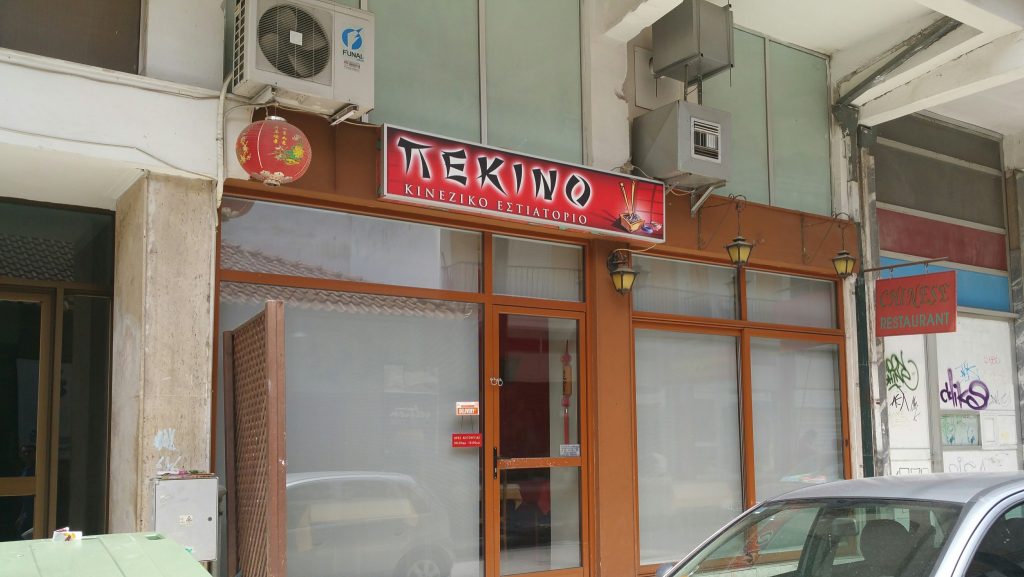 We visited friend's farm about 15 minutes away from the city…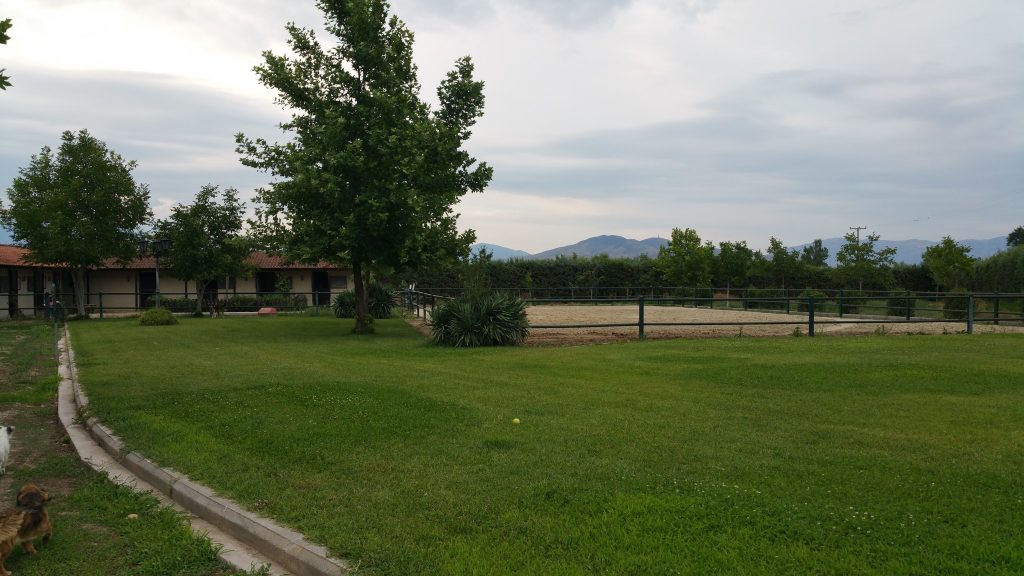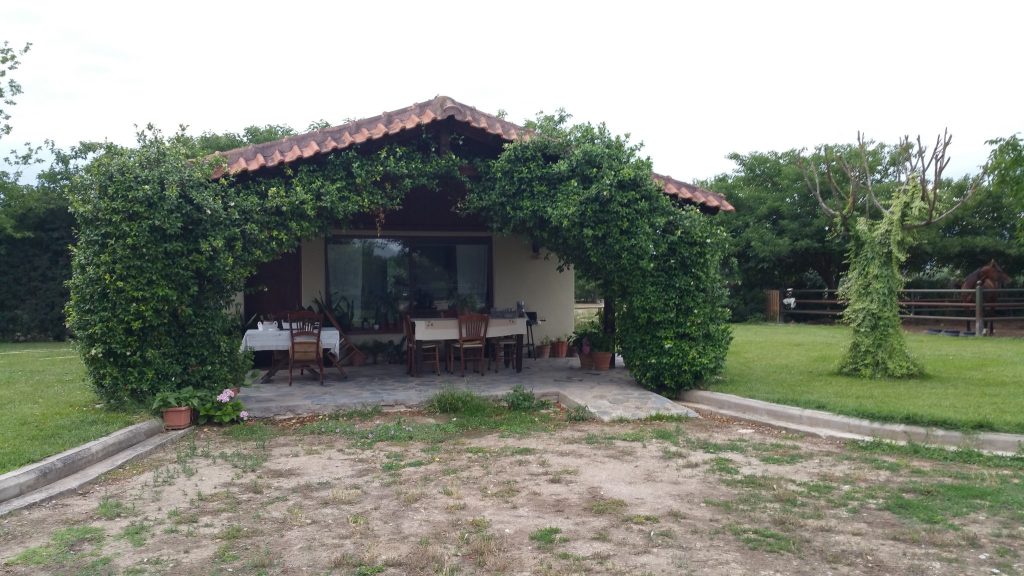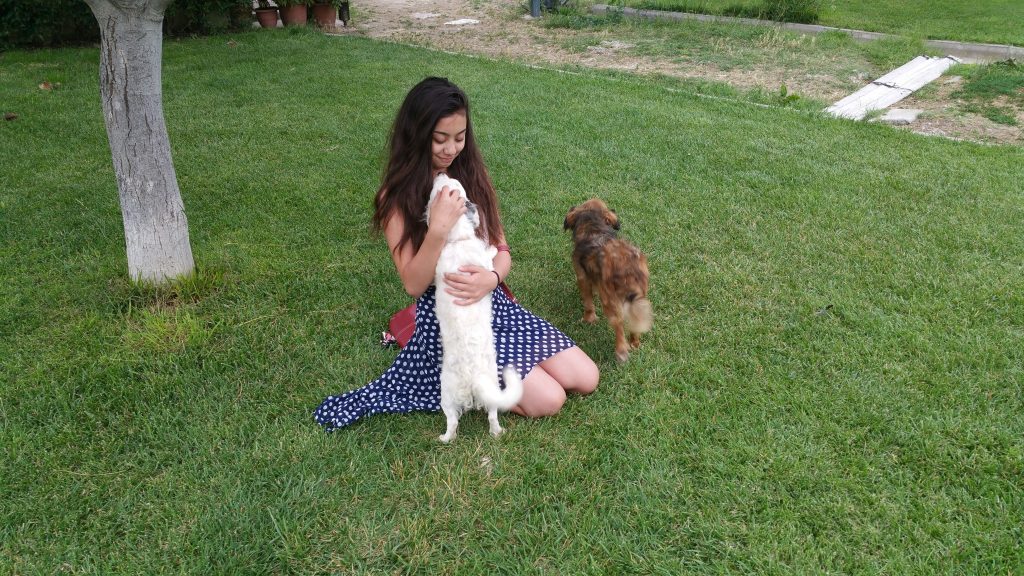 They raise a rare breed of horses. They are much smaller than the regular sized horses.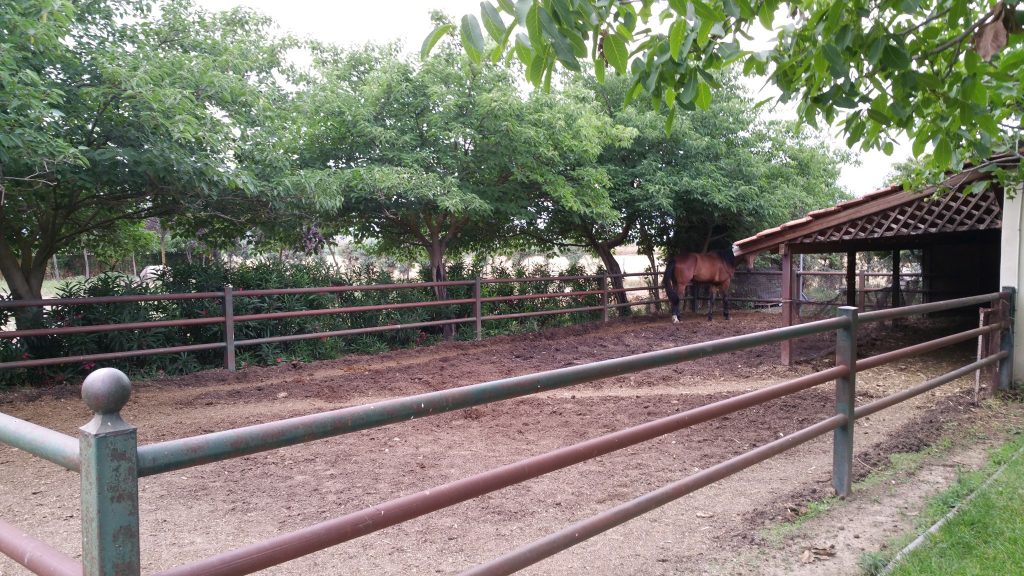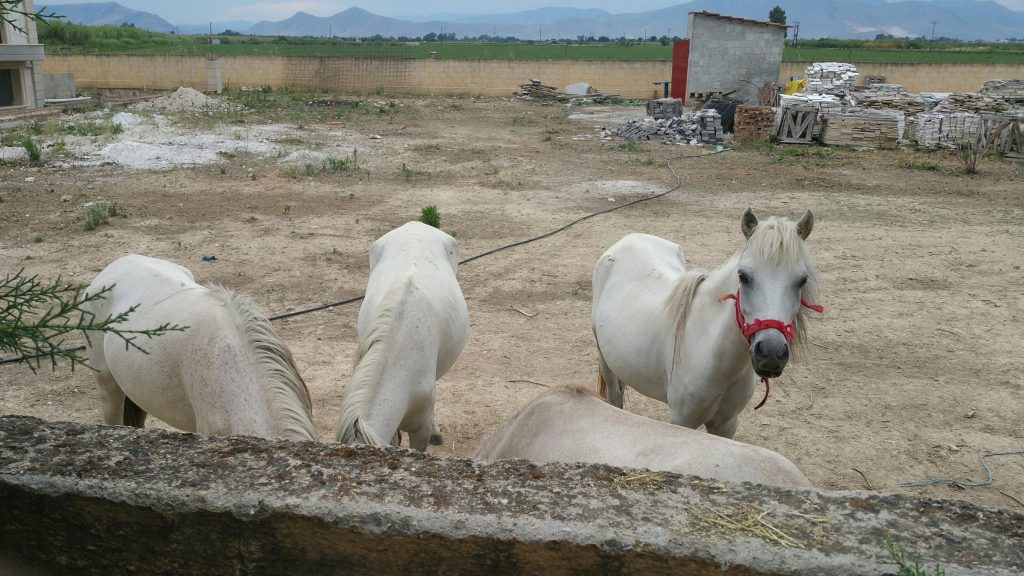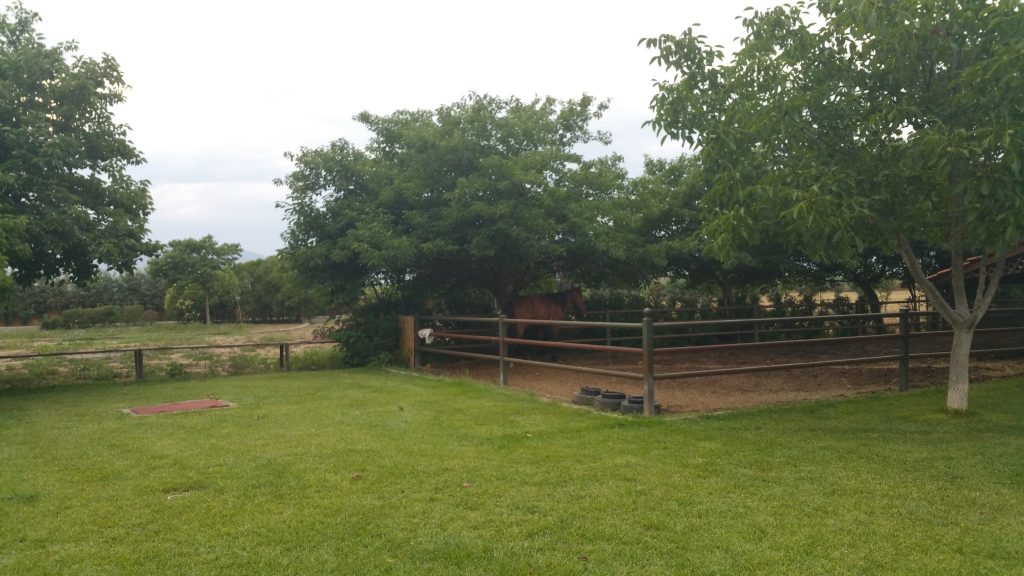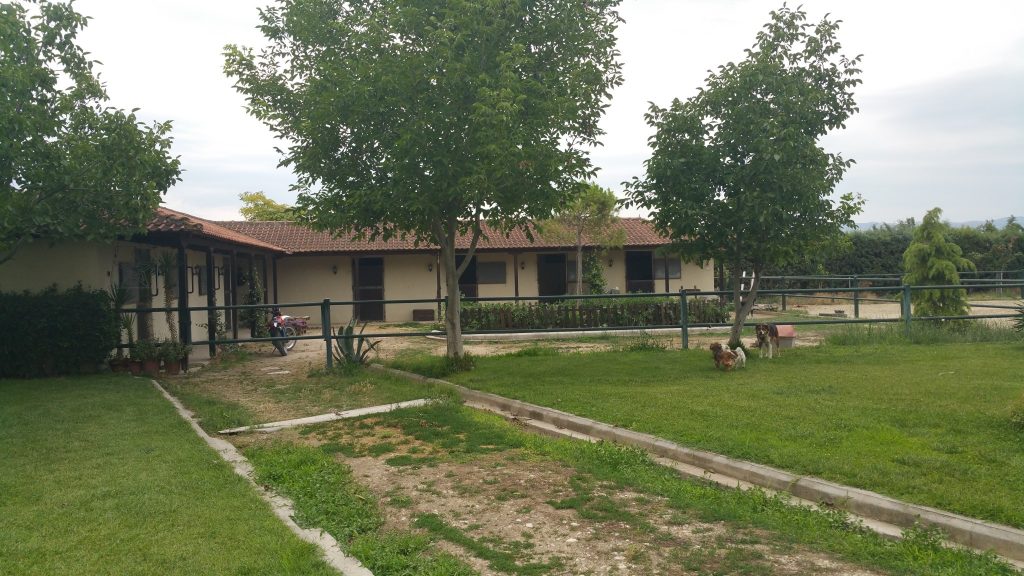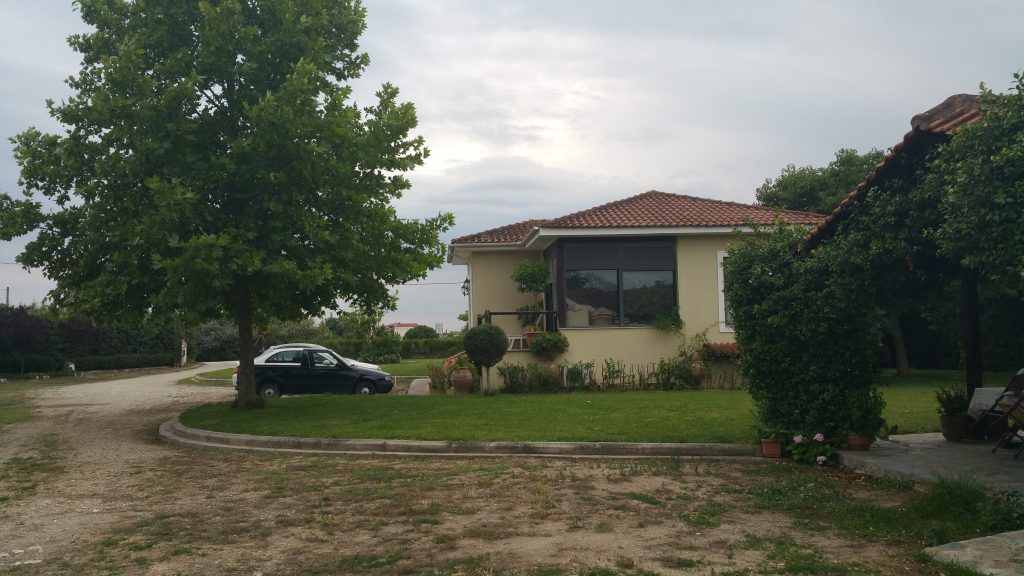 Then I treated them all to a nice BBQ dinner in the old part of Larissa.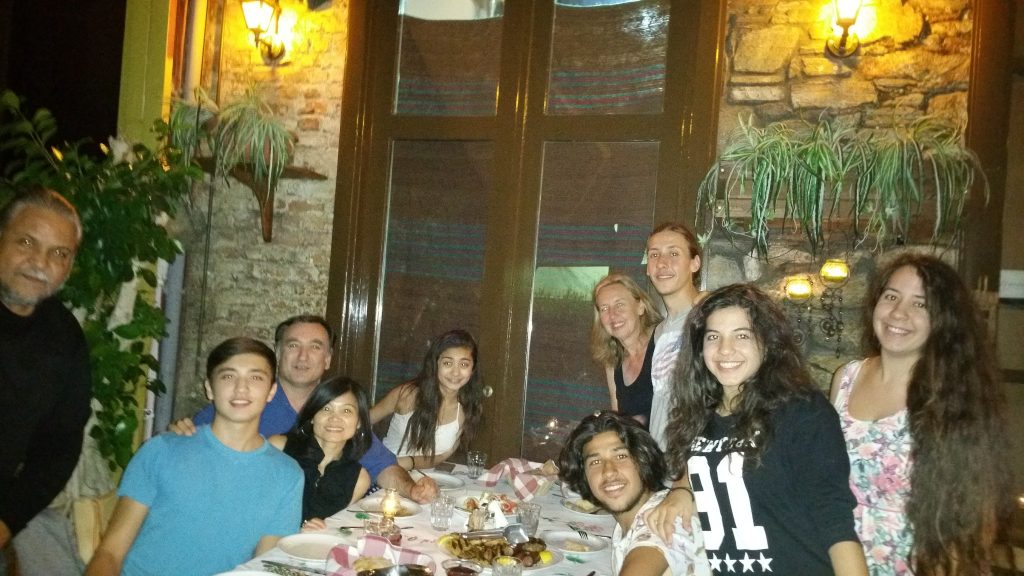 The next day we drove to the Lake of Plastiras. A place where my Dad had promised to take my mother but always kept putting it off. Well, no more. It was time to do this! It is an artificial lake used as a reservoir built high up in the mountains and it is a popular resort for Greeks. Amazingly, I had never been there as well!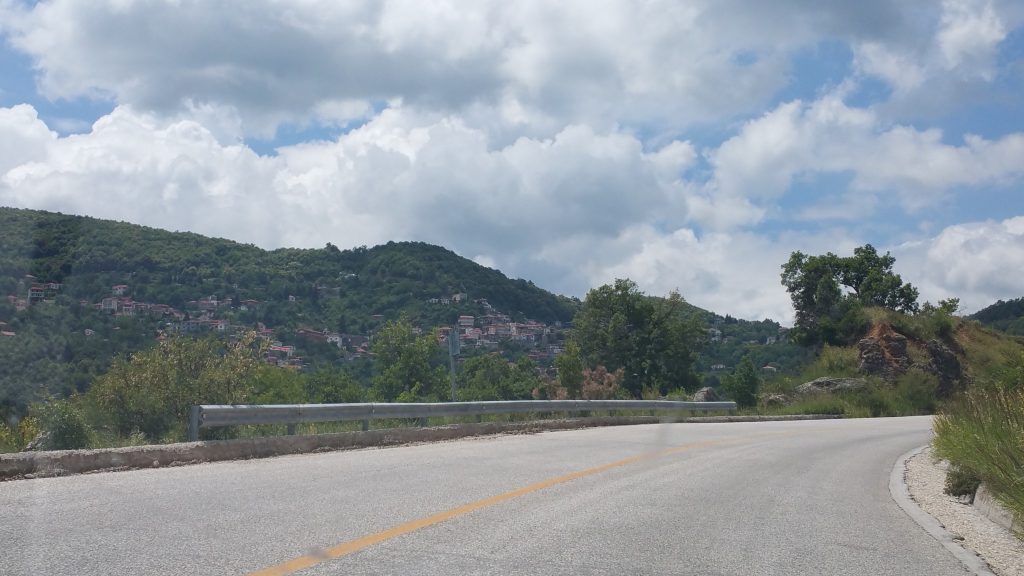 Easy drive near the city of Karditsa. And then the climb began.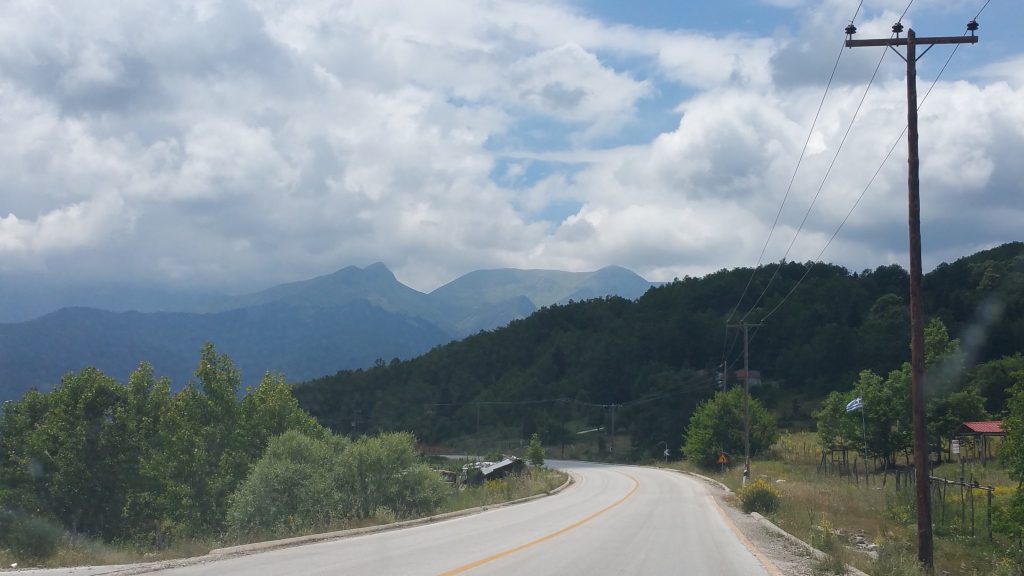 This scenery reminded of Preikestolen, Norway!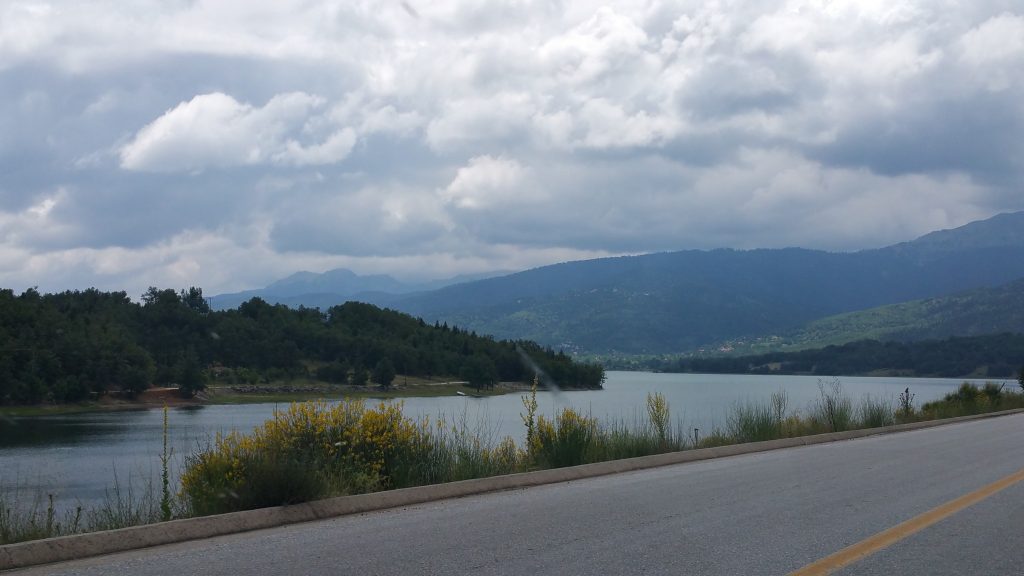 It got more beautiful the higher up we drove…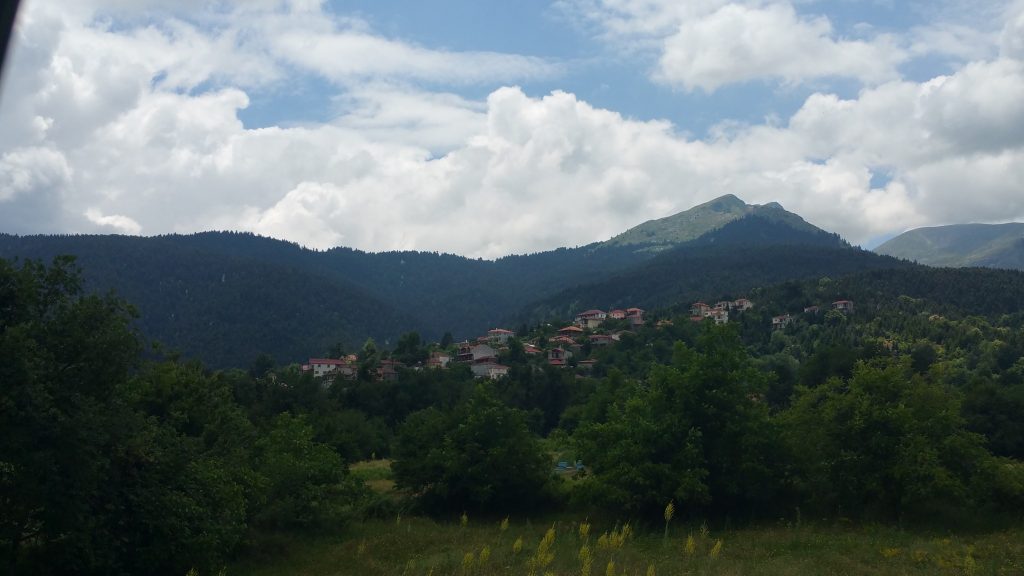 The higher we drove, the road got even narrower. Some locals were riding horses…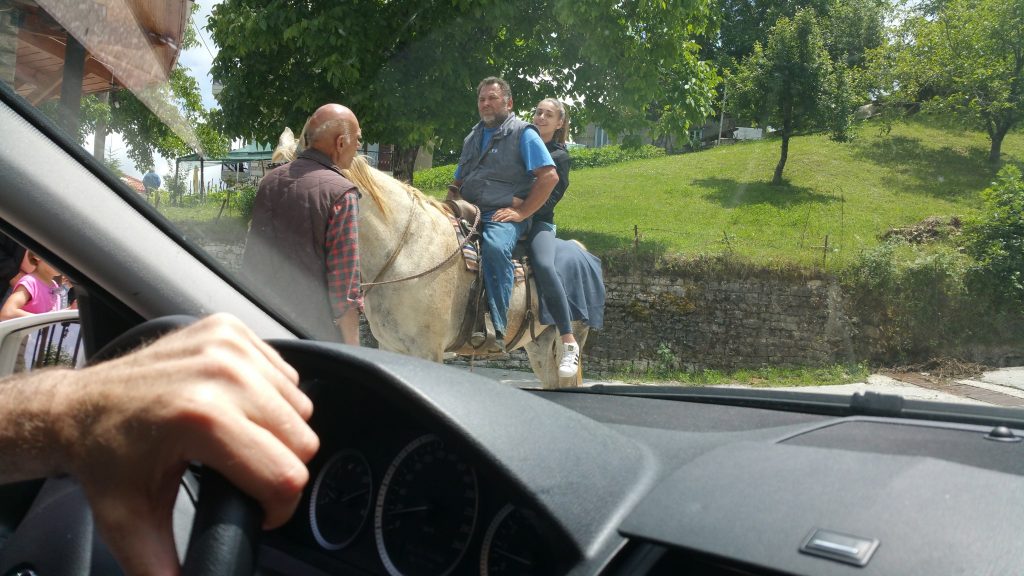 Lake Tahoe, Greek style!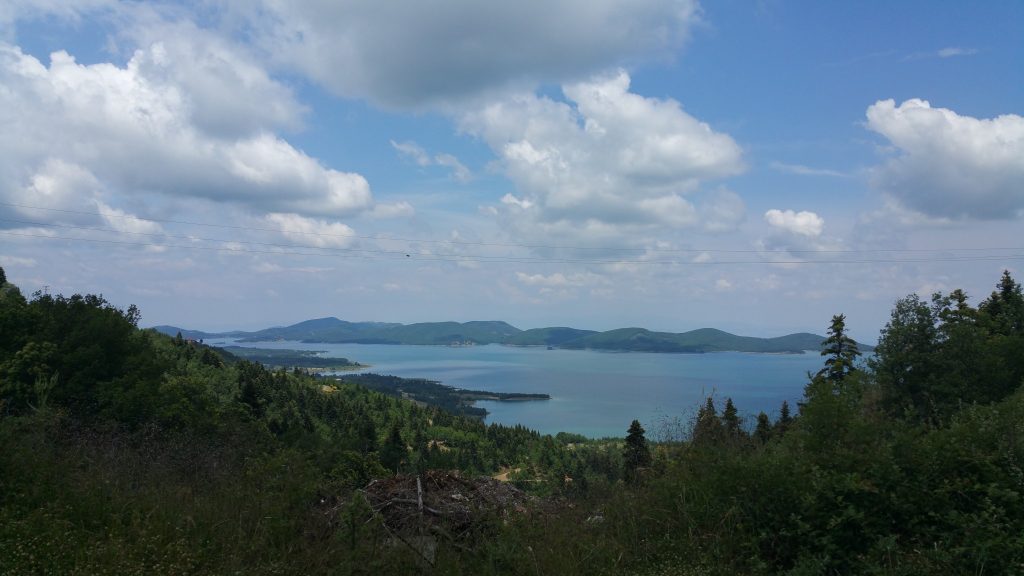 Traditional Greek mountain villages. Road got scarier, down to one lane at stretches! And long cliffs, think Maui Northwest side type drive, not recommended!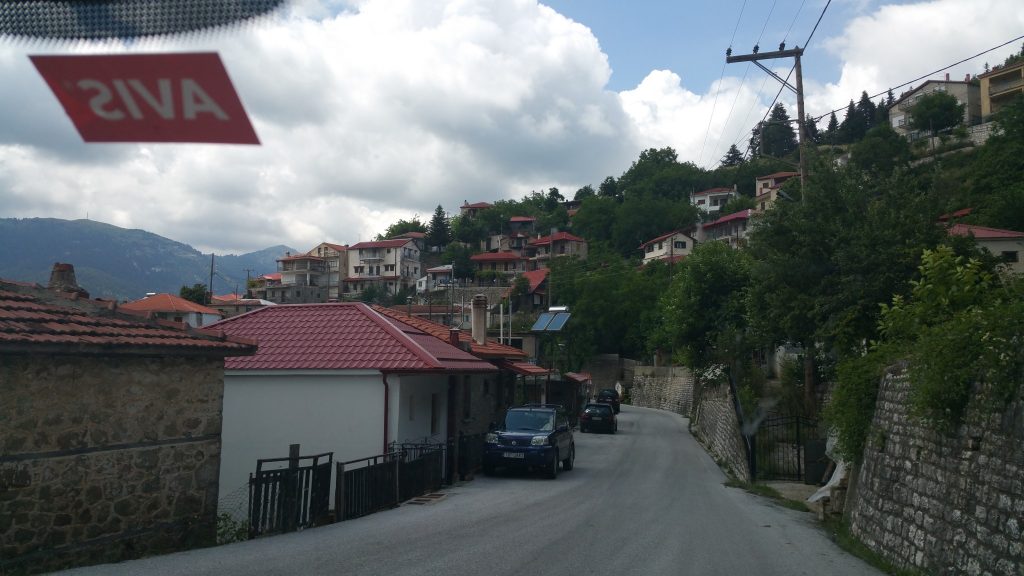 You are in Greece, what do you expect? It's goats!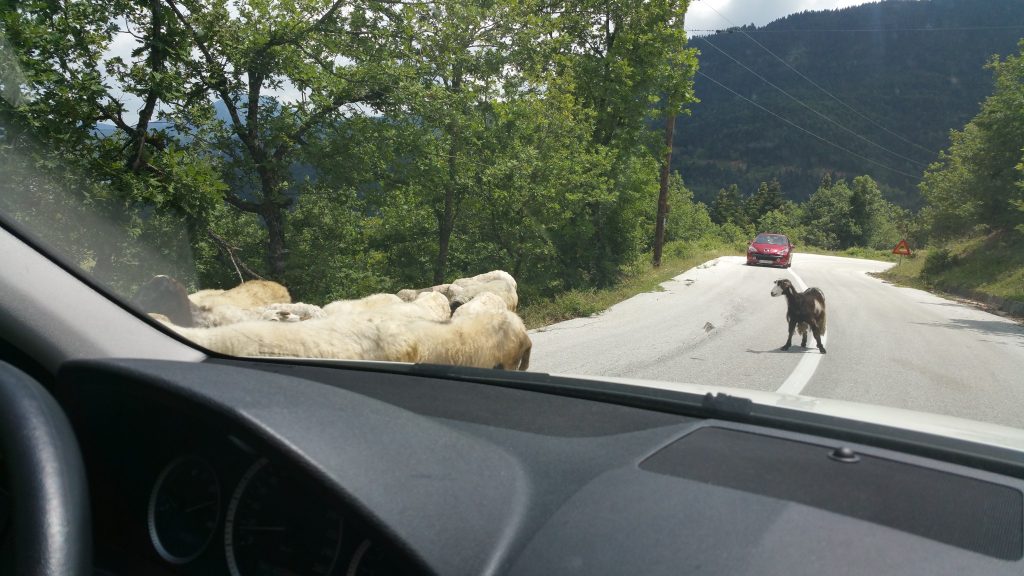 Blown away by the natural beauty of this place, wow!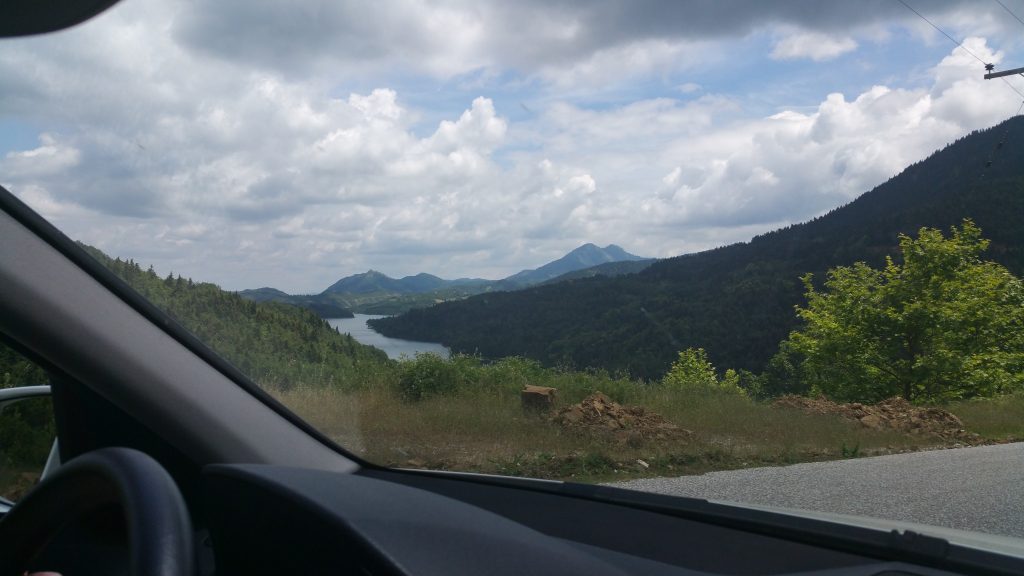 This is the dam built in 1955. I had heard of this as a child…I finally made it! I could tell my mother was taking it all in…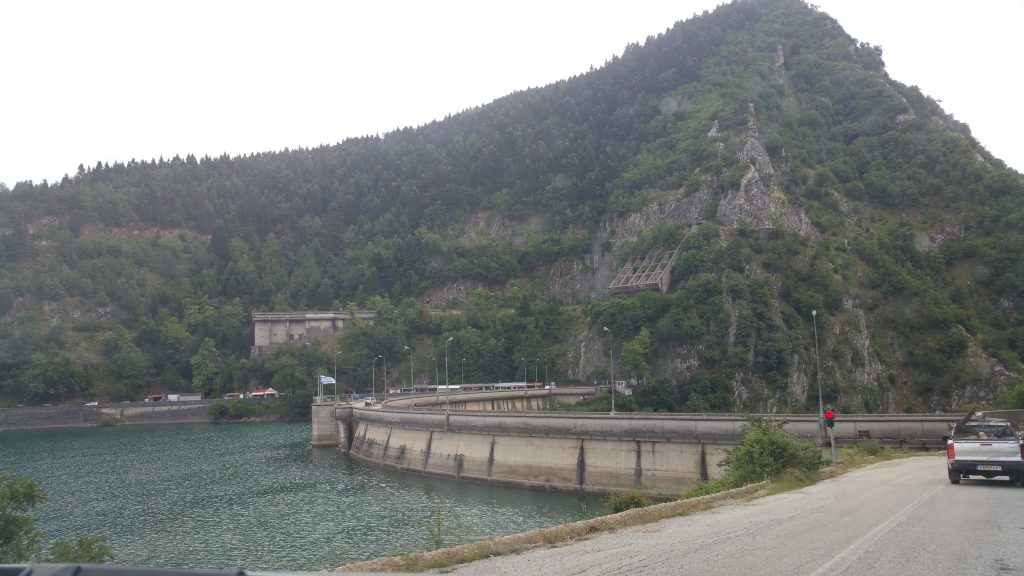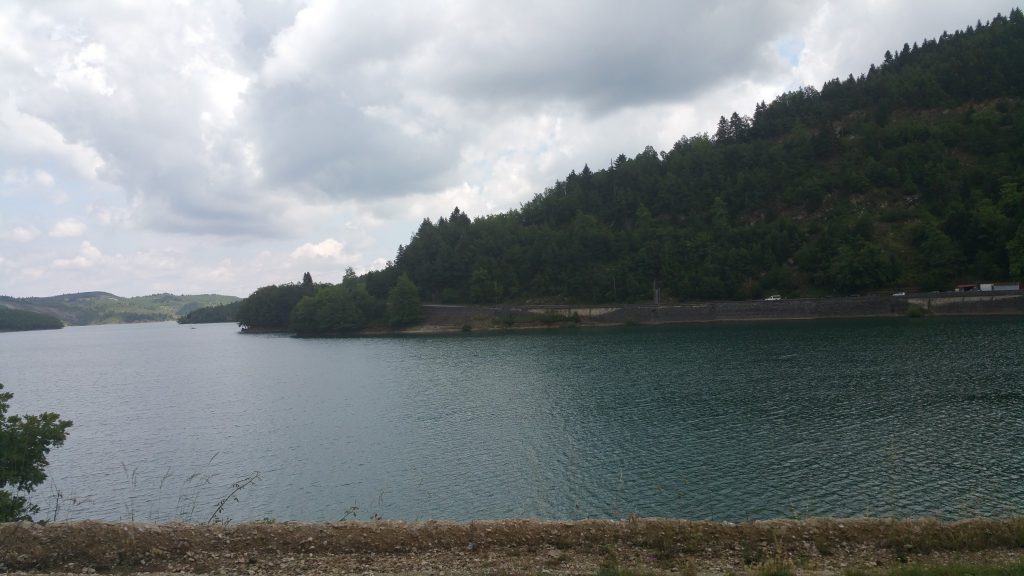 Crossing the dam bridge, one lane.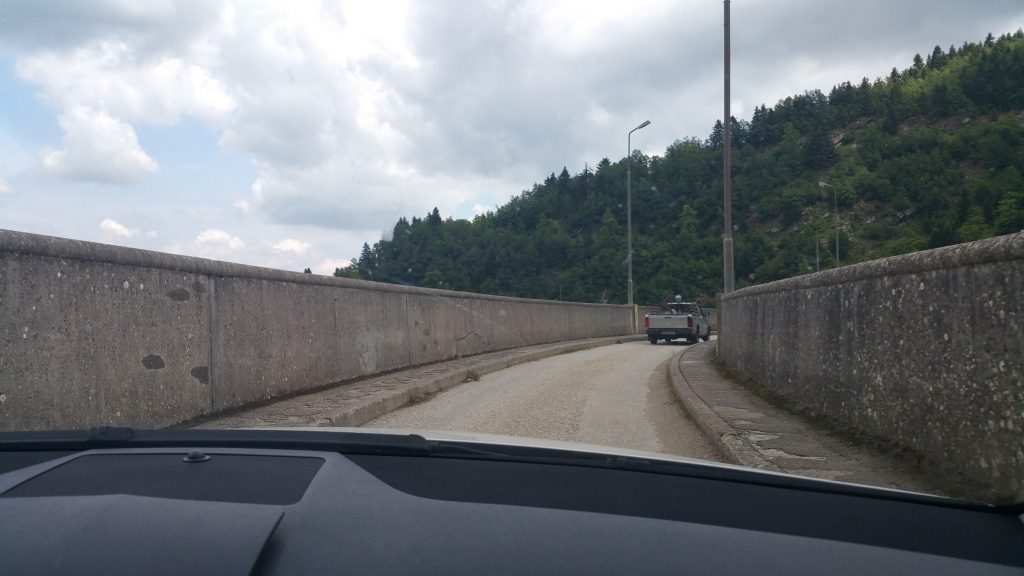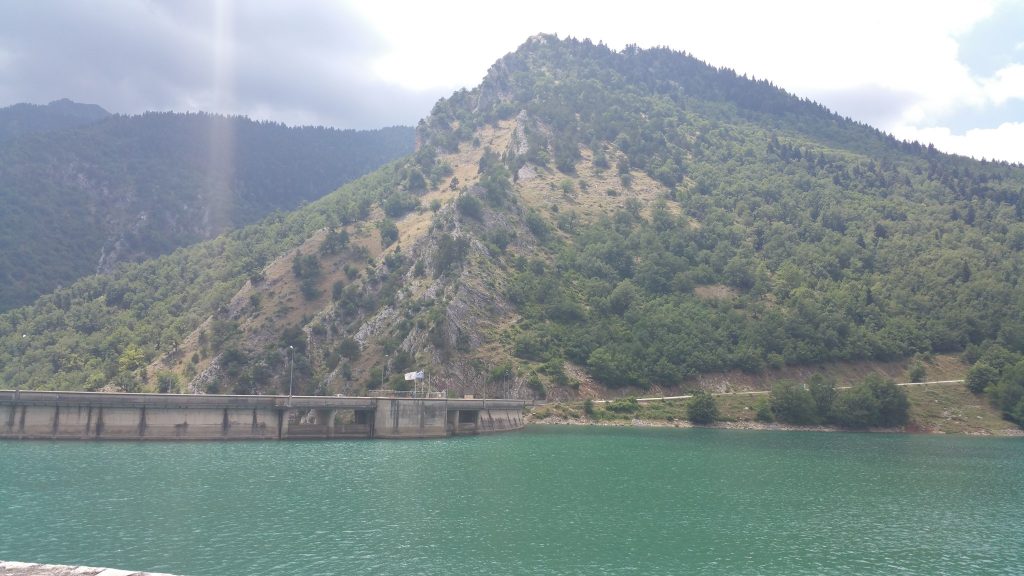 We were about to drive down and decided to stop in this restaurant after we saw a sign and took a turn. It had this nice map of the area and you can see the lake clearly.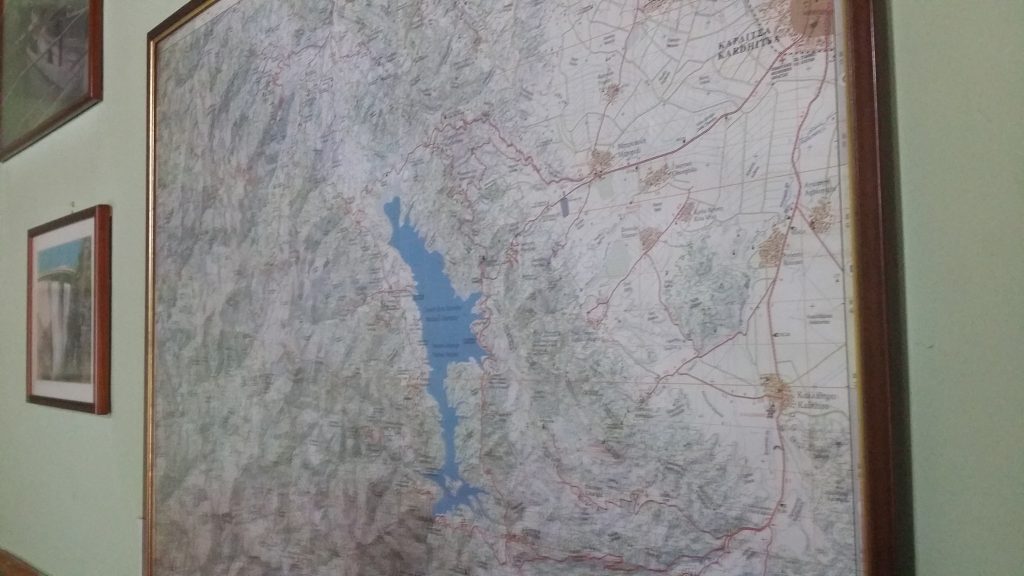 It even had the former currency notes, the drachma on the wall!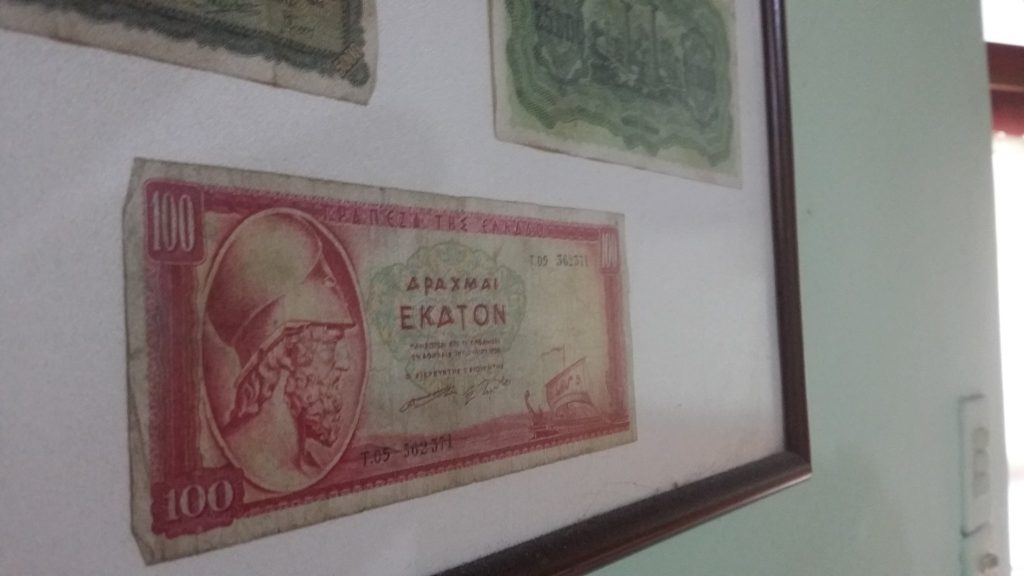 The owner was sitting alone as we drove in, apparently not many customers these days…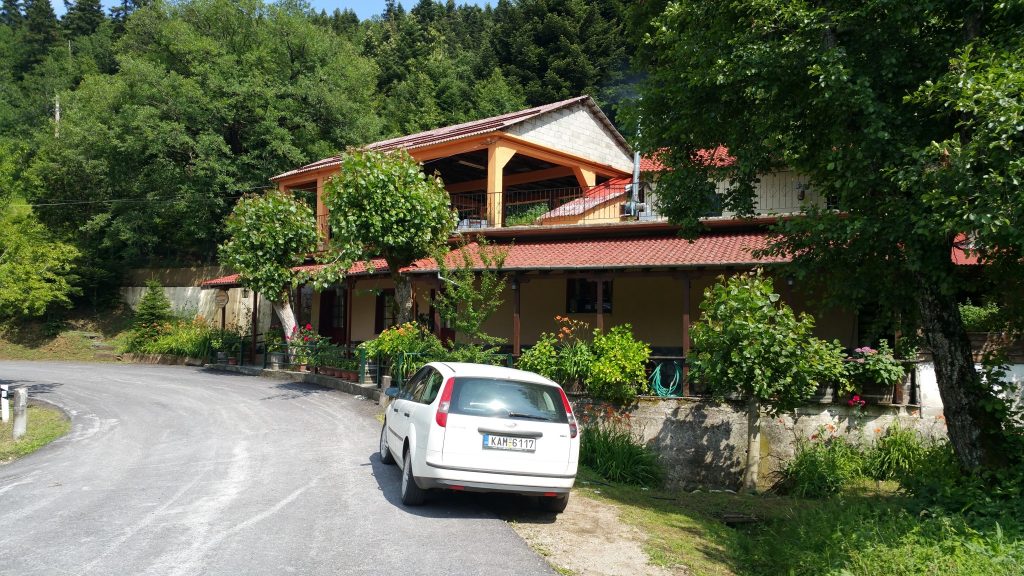 It was a beautiful place…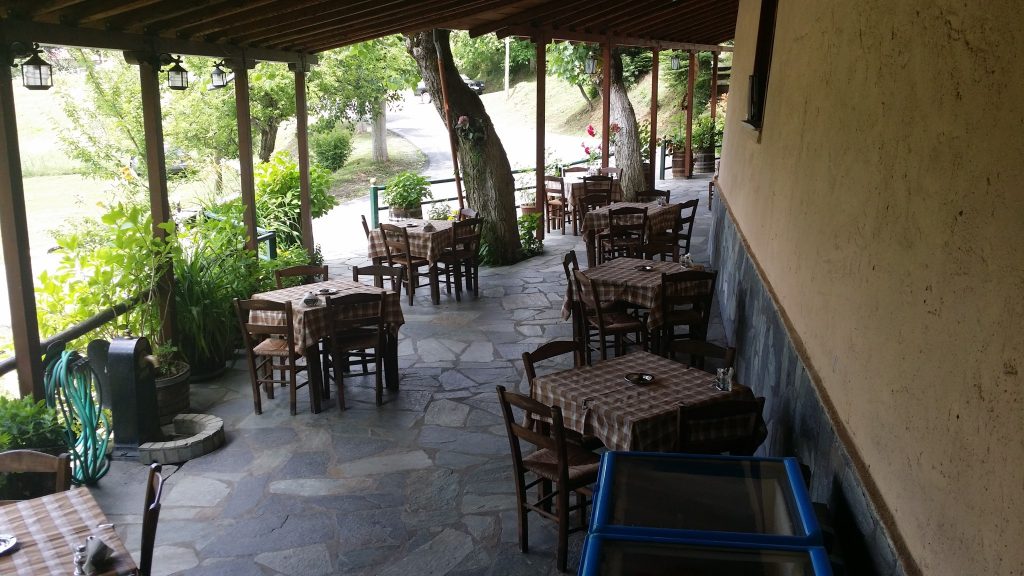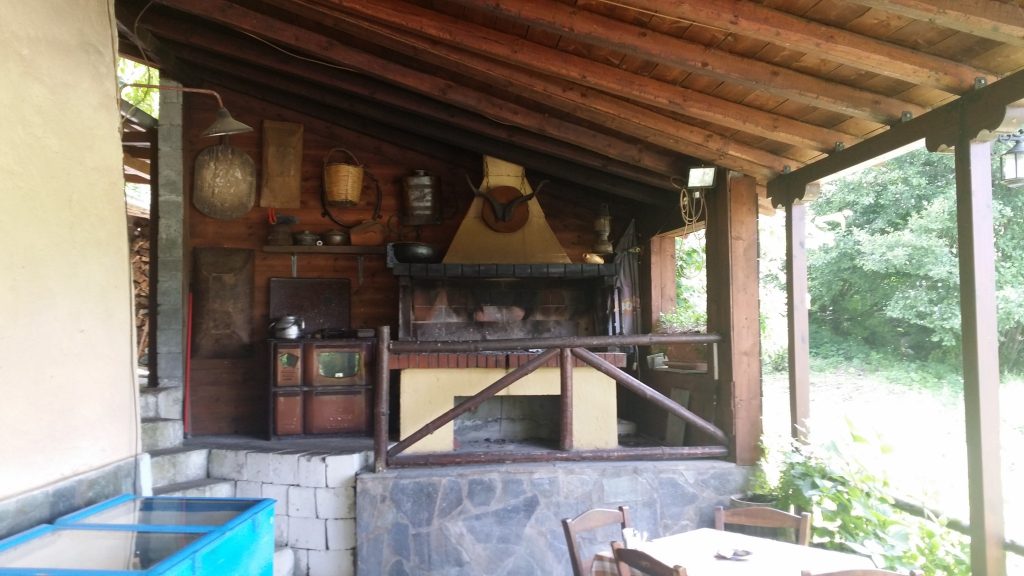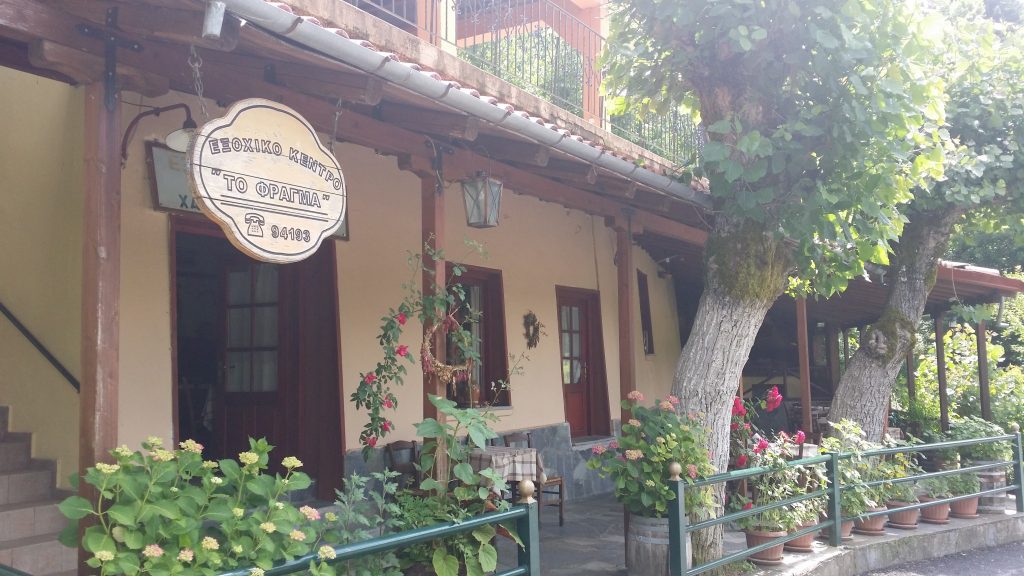 And the food was totally amazing, everything so fresh!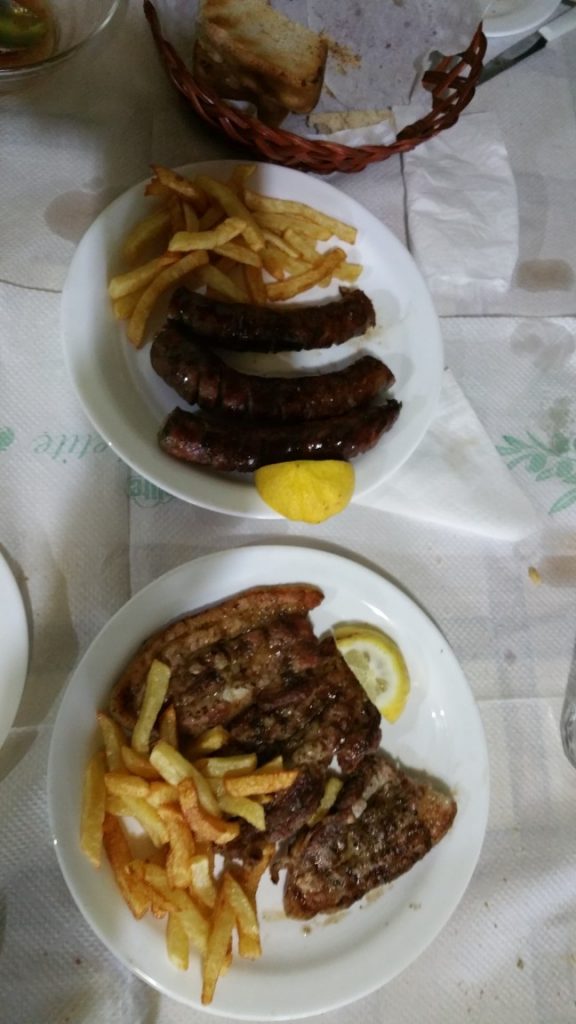 Stopped to take more pics…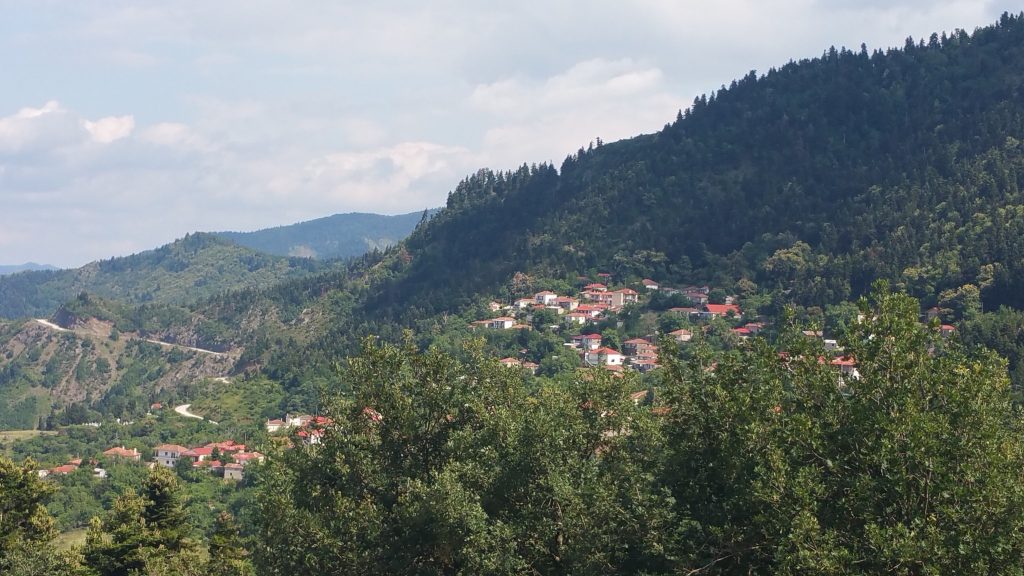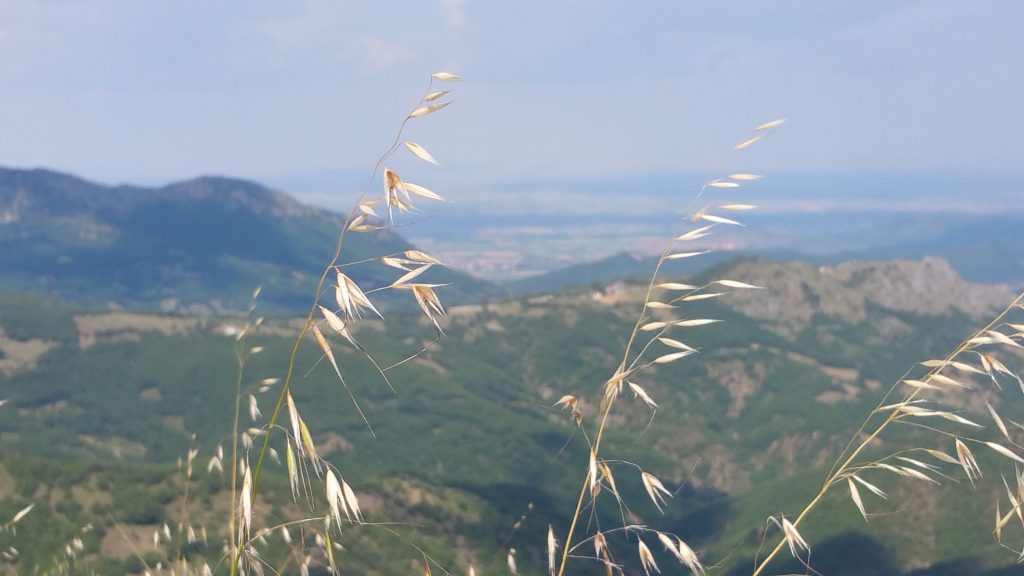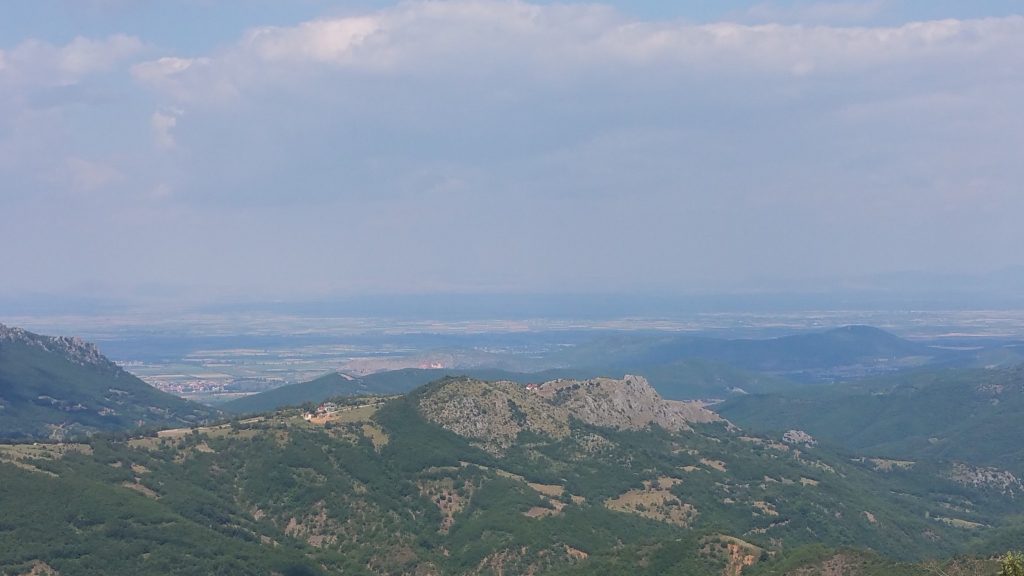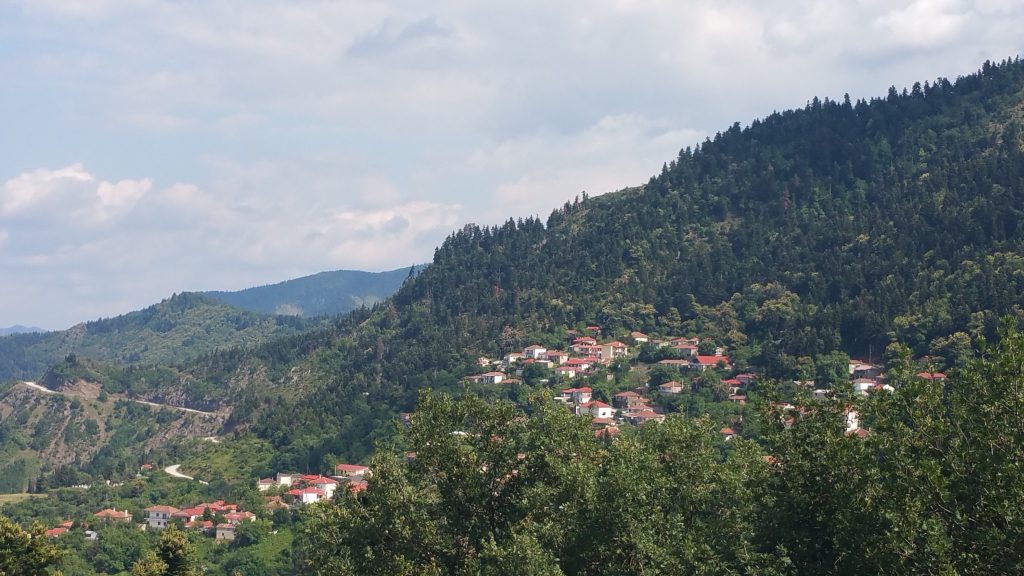 Nearing the bottom of the mountain, we stopped for refreshments.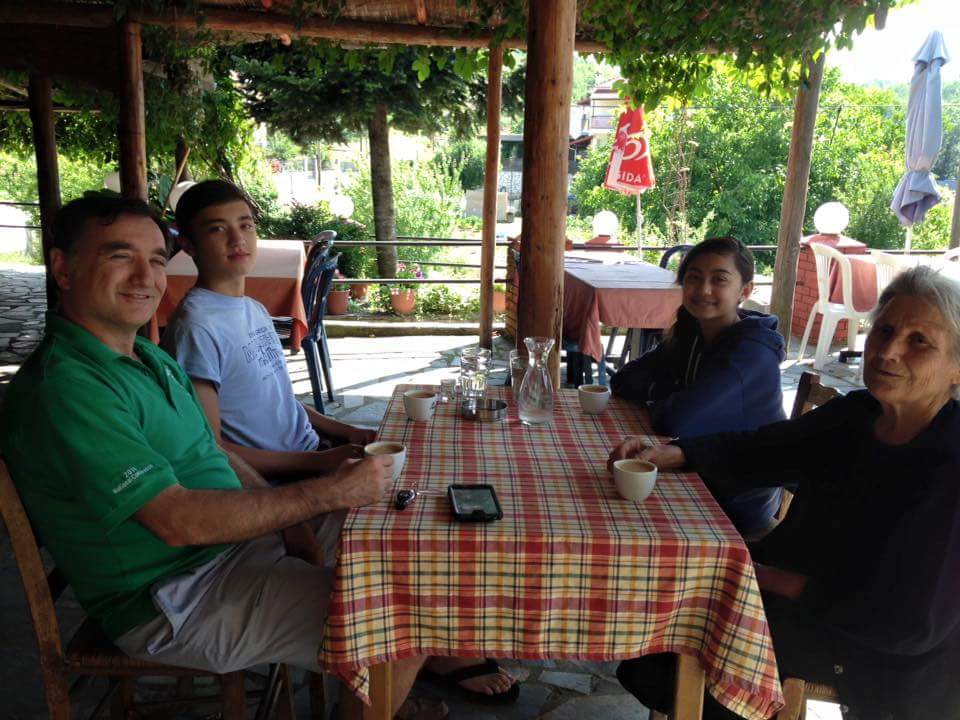 More photo opps…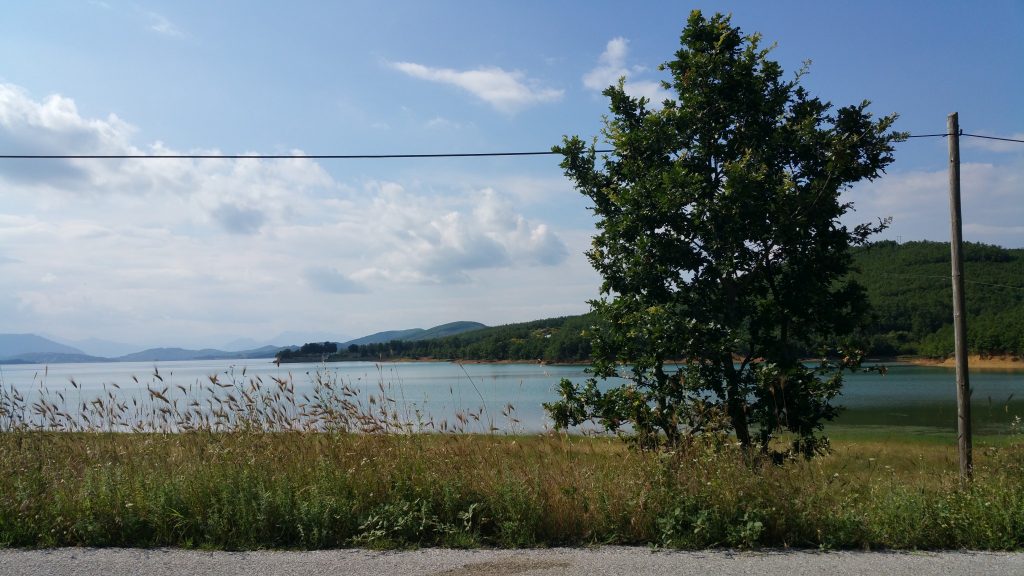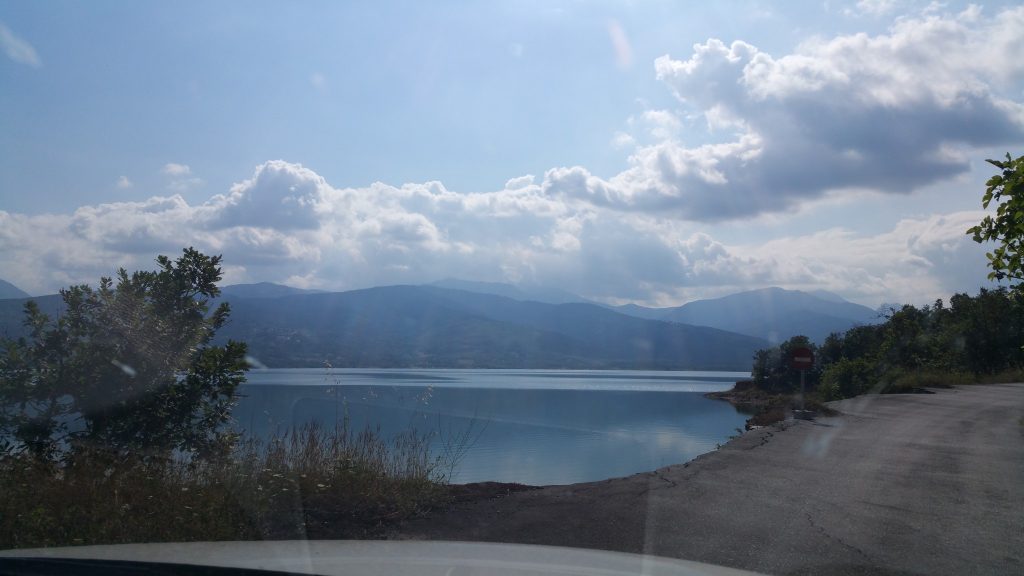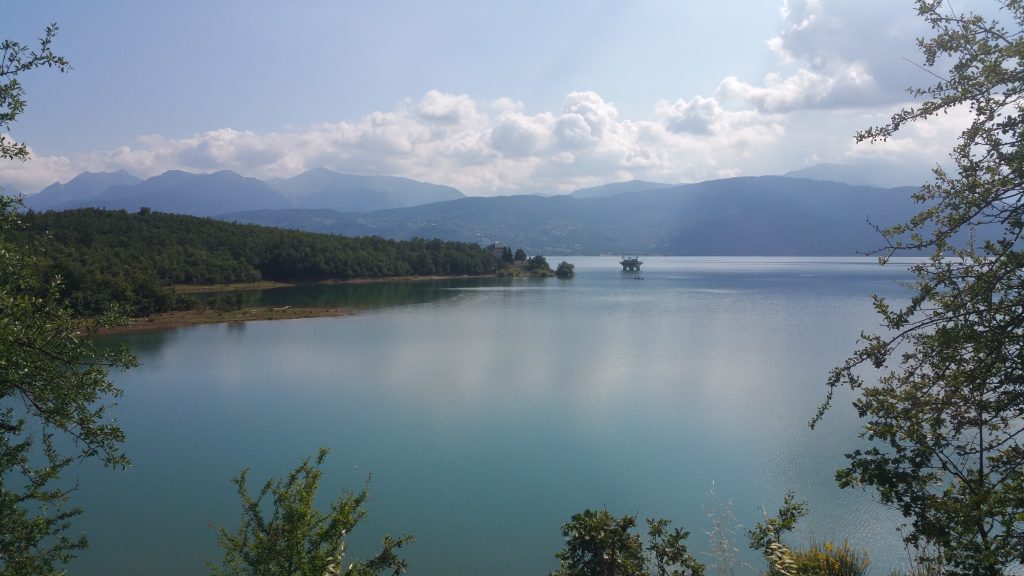 Wow, just wow!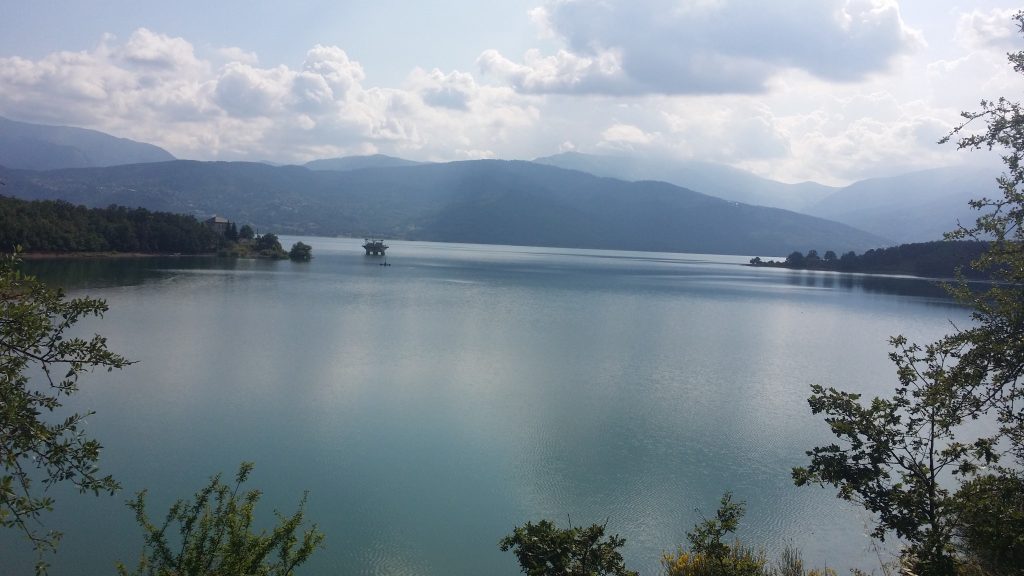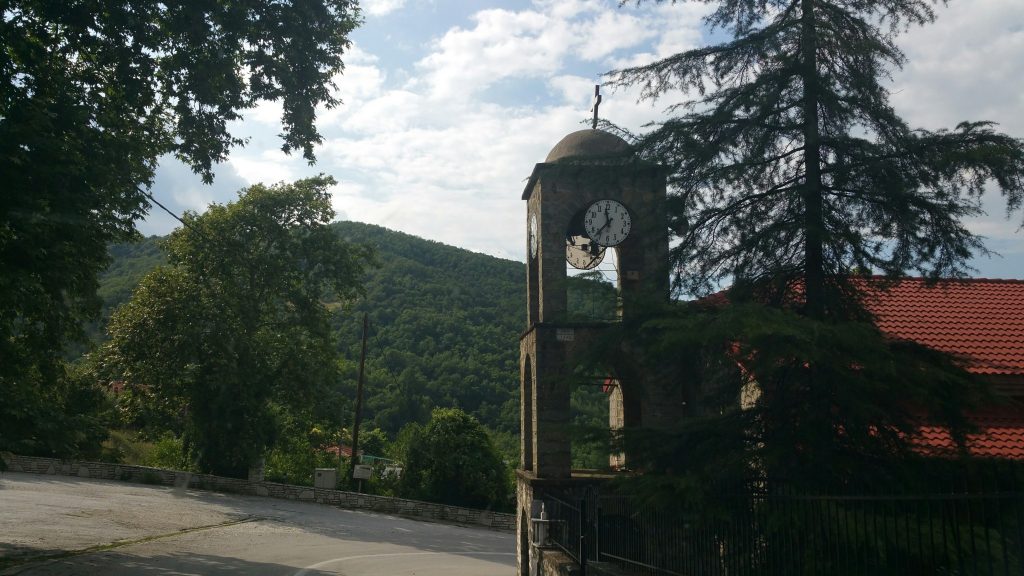 As soon as we got back to Larissa, about an hour later, everything changed…The banks closed, capital controls were imposed that, as of June 2016 were still in place and will be around for a while. So, I took my daughter to the main square to see the lines in the biggest branch to get money cash out of the ATM machines.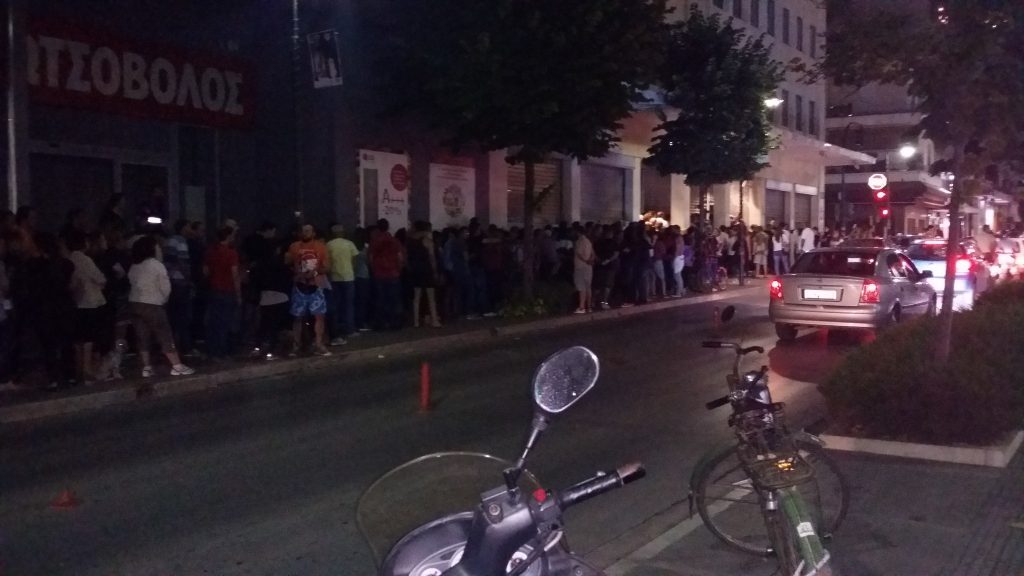 And spectators were looking at the lines…Probably one of the weirdest moments in my life. We all talked about this happening one day and it was now…here!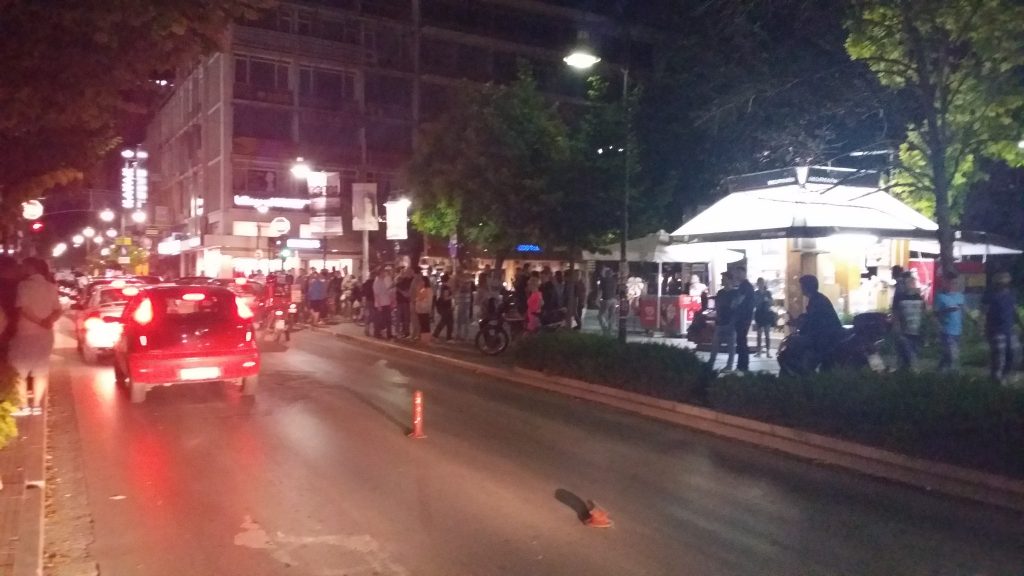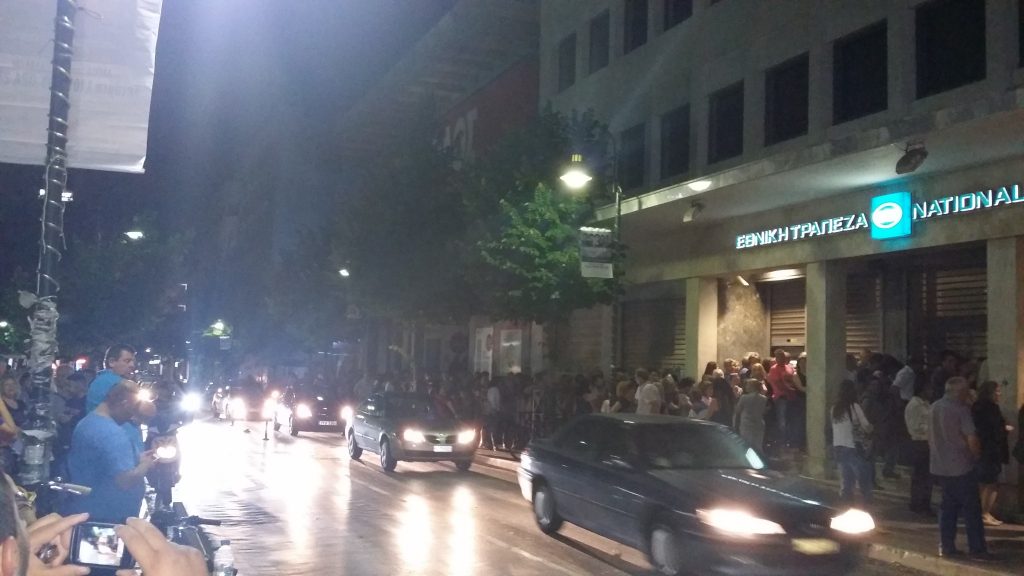 Please help bloggers you appreciate & make a positive difference in your life by spreading the word about their blogs, emailing and commenting and using their few $ links, thank you!
TBB
travelbloggerbuzz@gmail.com
Follow TBB on Twitter @FlyerTalkerinA2
You can subscribe to TBB below, winners only!