We bring you the news how Hertz Rewards implode, visit to eat top rated ramen in each state, we rank the richest countries, how dynamic award pricing is so unstoppable, the most fragile states, rocket wars, revisit 5/24, visit ghost towns, a new stock total return calculator and more!
You like my blog? Send a link to someone please!
Hi from Larisa, Greece! Things are moving way too slow here…it's like a different planet. This blog goes on…no idea for how long.
I am renting a Hertz car right now for five weeks and then this: Hertz Massively Devalues Gold Plus Rewards Points Without Notice. Seriously?
Did you have a nice 5/24 day?  It's 5/24 Day; What's Your Chase 5/24 Strategy? My strategy is to stay alive and siphon off some credit card conversions from Titans before they take them away from me and then this blog goes down because Amazon does not bring in more than a few dollars per day, sad lol.
Few miles and point "news" I am not going to link to. Lufthansa is also going dynamic award pricing and you know something is here to stay when View From The Wing does not even bitch about it anymore lol. Do not buy Intercontinental Ambassador status, I certainly won't. Hey, we are all different.
Interesting: 30 Ghost Towns Around The World. The most eerie one must be Famagusta in Cyprus.
I love ramen so I bookmarked this! This Is the Top-Rated Ramen in Your State. If you visited the Michigan winner can you tell me if it was worth it?
Every year they celebrate Easter in this Greek island with rockets. And almost every year someone loses a body part or worse. Incredible Footage of the Great Annual Easter Fireworks Battle on the Greek Island of Chios. And yes, it is incredible.
The world's most fragile states in 2019. No surprise that Yemen tops the list. Less fragile state? Finland.
Amazing! Ferret shows human her babies.
This is a cool calculator: Stock Total Return Calculator: How Much Would You Have Today? My motto is to never look back, what's the point. But if you want to waste some time dreaming about you buying some stock you did not and if you had held it…
After seeing this photo from Everest I lost all interest in ever climbing it, WTF!
US is #1 of course. But those darn Chinese are coming up fast so lets have a  trade war with them to stop them, smh. The Richest Countries in the World.
Not going to cut and paste the entering Blog Buzz two sentences, need to cut the time I spend here for peanuts…
Probably gone by now? Roundup Of Dates With Rare Air New Zealand Business Class Saver Award Space Nonstop Between North America And Auckland.
When The Points Guy has a post "The Best Credit Cards for Buying Points and Miles" you should probably know that you are being sold 24/7, 365! And I still have haters bitching at me for pumping my links…it is hilarious! What is not hilarious thought that this is most likely the fourth month in a row that my blog does not even get ten conversions per month…so my days are numbered, so sad!
I do my own thing. I still do not see myself as a blogger. I don't have anything in common with most bloggers that have made miles and points a career. To me it is still a hobby. And a fast imploding hobby at that. Of course you won't read about the implosion from any bloggers…because…you know….self-interest and stuff like that.
Sometimes I wonder why do I still have this blog for six and a half years? It's because of a few dedicated readers like you…hate quitting and leaving you guys to read the Titanic crap and so many boring blog posts pounding the same things over and over….yawn.
I voted in Greek elections for the first time yesterday. It was…weird. Forty political parties running, all paper based, so much wasted paper. Dirty polling places, rude civil servants, same old Greece. Voted for a second cousin with my last name 🙂 And I took my mother to vote…in my elementary school
And I leave you with this! Yeah, me too!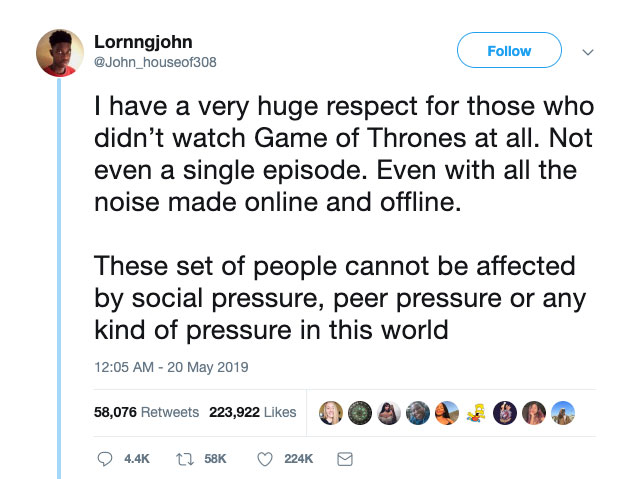 TBB
travelbloggerbuzz@gmail.com
Follow TBB on Twitter @FlyerTalkerinA2.
You can subscribe to TBB below, winners only!
Opinions expressed here are author's alone, not those of any bank, credit card issuer, hotel, airline, or other entity. This content has not been reviewed, approved or otherwise endorsed by any of the entities included within the post.