We bring you the new US Bank Altitude Card, go off with IHG Pointbreaks mania, an Air Koryo flight review, learn all about Delta Partner awards, learn how to use 100k Avios best, all the 10k Hilton Honors properties in one page, learn about credit scores and much more!
TBB Blog Mission: To Entertain. Educate. Inspire. In That Order!
Yeah, this offer has been around for ever for 100,000 British Airways Avios with the Chase Visa credit card. The blog post linked to is pretty comprehensive. 50k is a layup in our circles and doing the additional spend for another 25k (with the additional time given) is fine. Not sure about doing the crazy spend for the final 25k. BA Avios works great for business class tickets within Asia and short distance flights on American Airlines in the US IF you find availability that is. We have a relative visiting in June for 15k Avios from NYC to Detroit flying AA. Needless to say, she is a student on break with plenty of time on her hands and willing to wake up very early to get to La Guardia! When this RT award was just 9k Avios we had booked numerous flights #RIP9k.
The IHG Pointbreaks actual list (April 24 to July 31, 2017) is HERE. Just 5,000 IHG Rewards Club points per night. Book 'em fast!
We have more info coming out on the new Altitude Reserve premium card from US Bank. I am surprised this bank is jumping into this dance, no doubt it is good for us! But, again, we are talking about US Bank here. If you thought Barclay Bank was weird…you haven't seen anything yet! It's like all talk about tax changes…you just never know what will end up becoming law. So, relax and see when it comes out, okay? Wait, more info is trickling in!
Here come all the Hilton properties that are just 10,000 points per night. Love that Doubletree in Kuala Lumpur!
I still have not booked anything at all using the Chase travel portal. I just transfer out to United or Hyatt almost every time. And then after reading about this experience…I 'll just keep it that way!
There will be changes on how your credit score is calculated. Pisses me off we were penalized for paying off our mortgage and now are debt free…so unfair. But we would not have it any other way. There is a certain attitude that comes with knowing you own your house free and clear, buzz off bankers!
The web's most useful tools and sites. Bookmark! You are very welcome.
Yesterday was April 20. As in 420 day. And of course we have the first drive-through marijuana store to open in the US!
How do you measure up to other taxpayers? Your personal finance fix of the day.
We have a recent Air Koryo flight review, JS222 Beijing – Pyongyang!
This is pretty cool, ranking of all 50 US States by average credit score of its citizens. I had no idea both Dakotas ranked near the top! (HT:Brenton?)
This section is for advanced level hobbyists and veteran blog readers & personal rants & stuff
Here is a comprehensive guide to Delta's new partner awards. We like to bitch and moan…but none of us is going away #addicts
Heads up! I am flying to Fort Lauderdale and staying two nights. I would love to do a TBB reader meetup on Saturday April 29 but I need help on locations and a fair idea how many will show up. As of right now, I am staying at the Westin Beach Resort on, cough, SPG points. I looked into the cash rates as this is going to be a business deduction but I just.can't.do.it! And of course no Cash & Points rates are available. I would rather spend the cash on my readers buying them lunch instead! This may change as another loyal reader was looking into burning some of his points on the Hilton Beach Resort as payback for never clicking on my links but always reading my blog but I believe the Hilton people are being a little difficult. Anyways, the two locations are very close so anyone familiar with the area to suggest a proper location? Or at either of the hotels? I am open, I want some beach time to work on my tan, time to get out of Dodge! I will not rent a car, Uber time. Or Lyft.
I never believed that any of these companies that promised that you can carry just one credit card will ever make it. And I used to freak out when some "expert" bloggers used to give them money up front (and encourage readers to do so too!) for the company's promise that one day it will ship them the product lol. So, another one named Plastc went down, gone just like that, all money is gone. If you sent them money, well, hope it is a lesson for you. These "experts" are in the business of selling credit cards, wake up!

Maybe I do this as a feature? Add the table with the most pumping plastic posts of the previous day. And then pick the top one or two or three to comment on? I got an email recently from a reader who found me when somehow my blog came up in a search after looking for some credit card info on The Points Guy site #winning.
You know how much I can not stand the Points Miles and Martinis site. They had the audacity to blog stupid tips to reduce credit card debt and ask readers to help the site by clicking on…credit cards on the top of the post, WTF! Look, if you have credit card debt, this hobby is NOT FOR YOU, leave immediately! I am NOT  going to sell you crack here!
There has not been a blogger who sold the Citi Prestige card harder than One Mile at a Time. Nobody else comes close, NONE! Numerous posts selling this card, wow!
I better stop now, I am getting a little angry!
And I leave you with this…The team (of one) here at TBB exceeds expectations lol.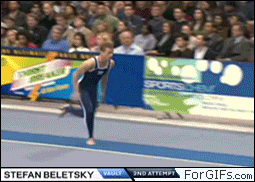 Check out my updated blog lists: Blogs I Love, Blogs I Like, Blogs To Ignore
TBB
travelbloggerbuzz@gmail.com
Follow TBB on Twitter @FlyerTalkerinA2
You can subscribe to TBB below, winners only!
Opinions expressed here are author's alone, not those of any bank, credit card issuer, hotel, airline, or other entity. This content has not been reviewed, approved or otherwise endorsed by any of the entities included within the post.