We blog about Europe travel bans, of course blog about the virus and markets mayhem, more AA termination updates, we try to get you to clean your smartphone, go even deeper in coronavirus coverage because I do not want you to die because if you do who will click on my credit cards apps hey, we learn about the highest mountain names, amazing photography always, how people without a college degree die more often and a lot more.
TBB Blog Mission: To Educate. Entertain. Inspire. In That Order!
Support TBB by applying for CREDIT CARDS and visiting our

LINKS

!
You like my blog? Send a link to someone please!
I am sorry but you will see lots of links about what everyone is talking about lately. The now pandemic Coronavirus crisis…Lets get started with a very inspiring read by Detroit's own Mitch Albom: Coronavirus pandemic will show exactly what we're made of.
MILES & POINTS
HOT CREDIT CARD OFFERS: Two new offers on United credit cards, a personal for 60k and a Business one for up to 100k miles. The IHG Rewards Club card offering 140k points too, highest ever. Other credit cards offers that stand out for now are the 100k Southwest Performance Business card and of course the 80k Ink Business Preferred. In addition, there are personal and business offers for the 70k Amex Delta Skymiles Gold, 100k Platinum and 100k Reserve credit cards. For a standard workhorse card I recommend the 60k Chase Sapphire Preferred card. For a standard premium card I recommend the 50k Chase Sapphire Reserve card. For a standard 2% cash back card I recommend the Citi Double Cash card. Available with my links. Lets move on!
We have clearly entered uncharted waters and if you feel better about how this guy is handling it all, well, what can I say? Unprecedented Times: Trump Bans Travel From Europe Because of Coronavirus. Remember when this was a hoax and we only had 15 cases and we were going down to zero and as of March 10th in Michigan we had only 385 test kits available and only about 45 people tested, unfuckingbelievable. Apparently everyone who wants to get tested can not get tested…
As expected, we will start seeing more elite status extensions or measures like this: IHG Rewards Reduces Elite Status Requirements by 25%+ for the Whole Year! And even these: Hyatt Offers 10,000 Points If You Can't Use Your Non-Refundable Reservation. Well, no more prepaid non refundable hotel reservations for me.
A Wyndham Rewards promotion, if you dare: Stay Twice, Earn a Free Night.
TRAVEL
When the Chinese were sending medical supplies aid to the Italians and experienced medical personnel…we were barring flights from Europe while still messing with the Chinese with tariffs and other matters that look awfully petty compared to fighting this disease. Oh, my link, I almost forgot you guys. The US Has Issued a Travel Ban for Europe – What Does It Mean for You?
The impact in the travel industry is, well, existential. I feel good for advising readers to stay put and play it safe. I got a very nice thank you email from a reader, it is gestures like that which keep me going here, thank you. Oh, here is the link, you may want to keep this handy, it is only going to get longer! Coronavirus cancellation policies: Cruises, Flights, Hotels, and more.
And now this! 30 Memes Roasting Inconsiderate People Who Catch Cheap Flights During Coronavirus Outbreak. Some of these are hilarious, SAD!
Must click! The World's Highest Mountains, And What Their Names Mean.
What a site!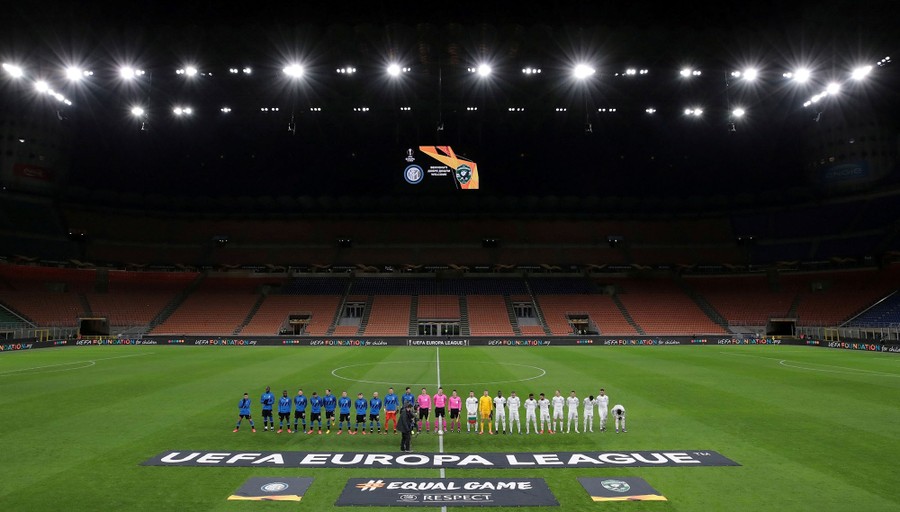 PERSONAL FINANCE
Get your kids to go and stay in college! How Working-Class Life Is Killing Americans, in Charts.
It is better if you do not watch the news at all and please do not look at stock market tickers. Just like you should also not be watching your portfolio every day, it is meaningless and it can mess with your head. Bear markets are part of investing. Actually, it is the price of admission to earn the higher returns long term. Every one is different and yes they are scary. You should have a diversified low cost portfolio and rebalance it at regular intervals. Which is a disciplined way of buying low and selling high in a way. With stock down 25%+ from their highs it is certain your stock allocations targets are low. So maybe you should buy. It is not easy. And you must be okay with the fact that the market will go even lower and making you look like a fool. Actually, I expect that every time lol. Let me rephrase that…I expect that every time short term. I know I will be fine long term as we will eventually recover even thought it sometimes looks like we are all going to die. If that happens who gives a crap about our portfolios anyway!
It feels bad right now because so many people got way too comfortable enjoying the incredible fruits of the mother of all bull markets for so long with almost no volatility to interrupt it. Heck, we have just given up all the gains since the end of 2018…actually we are still up (using the S&P 500) 3% since then, so relax! Remember, nobody knows. Stop listening to clowns like Jim Cramer or perpetual doomers who have been screaming that Armageddon is coming, these assholes are finally out of the woods having their day when they hanged their readers/clients for so many years. The numbers above are all concerning stocks, you do have bonds and some cash in your portfolio right? If you do, your TEMPORARY losses are not that bad. Don't ever fall in love with the highest number in your portfolio because you just never know when you will surpass it again. For young people regularly putting away their 401k contributions this is awesome for you…you will realize it many years later. Stay the course and look for toilet paper…ok, just kidding on the toilet paper, please don't, WTF!
ODDZ & ENDZ
One of the most comprehensive websites: Coronavirus (COVID-19) Update and Thorough Guidance.

One more, I better slow down… 9 coronavirus pandemic charts everyone should see. Maybe it is not a hoax?
Two terms we have learned lately are: Social Distancing and Flattening the Curve.
At the same time, lets think positive, we will get through this! Coronavirus: 10 reasons why you ought to not panic (HT: GringoLoco).
We all use our phones so much these days..so this is helpful: How to Clean Your Smartphone the Right Way.
This is helpful too!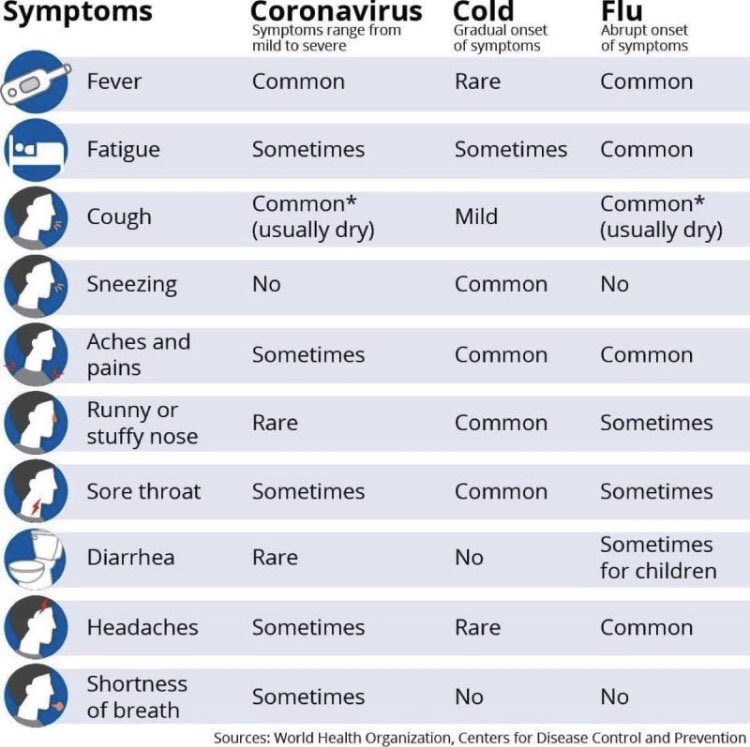 Ok, one more. I am into educating today!
BLOG BUZZ
We are now entering BLOG BUZZ, a section for advanced hobbyists and veterans of this fast imploding hobby and also a section where I go on and on about some stuff that happens in my life because it helps me feel better about myself.
The battle continues at Middle Age Miles and AA: AA Termination – Update #2 – No Response from AA; Escalation to Executives.
I bet you less people are applying for credit cards these days so the whole business model over at The Points Guy is in trouble. Maybe I get to buy them before they buy me, LOL.
Schools are closing here until April 6. It is weird having both kids at home at the same time. But it is kind of nice. Looks like we may be watching some movies together like good old times.
And I leave you with this…
TBB
travelbloggerbuzz@gmail.com
Follow TBB on Twitter @FlyerTalkerinA2.
You can subscribe to TBB below, winners only!
Opinions expressed here are author's alone, not those of any bank, credit card issuer, hotel, airline, or other entity. This content has not been reviewed, approved or otherwise endorsed by any of the entities included within the post.