We bring you the new IHG Rewards Club Accelerate promotion, learn about the Portugal drug policy, get Viagra fumes,  learn about accidental inventions, visit Scandinavia places, save landmarks in danger, check out some of the best pics again, visit vertical cemeteries, some things from my recent burning over the holidays to Greece and we also have resident blog troll back spewing shit at me #goodtimes.
TBB Blog Mission: To Entertain. Educate. Inspire. In That Order!
Welcome back my 11 or 12 basement dweller readers smh! This is why you support TBB, look at the shit I get for you guys woohoo! More on BLOG BUZZ, lets get to the eclectic stuff you come to expect here!
Here we go again with yet another IHG Rewards Club Accelerate promotion.
Some interesting places in here: 20 Places to Visit in Scandinavia and the Nordics in 2018.
So this hotel in Tbilisi, Georgia has been chosen as the best place to stay in 2018. WTF, really? This is like Marriott Rewards winning best loyalty program every year…ludicrous!
This sure would be nice…How to Save the World's Landmarks Before They Disappear.
Can you imagine this happening here in the US? Nope, sad! Portugal's radical drugs policy is working. Why hasn't the world copied it?
Very interesting list: 52 things I learned in 2017. Revolves around technology and AI stuff…
I could be making single blog posts about this while taking a break from credit card pump posts…but I don't: Irish villagers complain Viagra plant fumes have men and dogs walking around with 'hard-ons'.  This is why this blog is looking to score the first credit card sale this month. Lol.
There are some amazing ones in this link: The Best Pictures Of 2017 Siena International Photo Awards.
Whazup with these? Well, while in Hong Kong…The Rise of Vertical Cemeteries.
14 Incredible Inventions That Were Discovered by Accident. My favorites are Dynamite and Viagra 🙂
BLOG BUZZ
This section is for advanced level hobbyists and veteran blog readers & personal rants & stuff
Well, I had to cancel my British Airways Avios booked trip to New York City on American Airlines over the holidays as some family issue came up and I am going to spend Christmas with my mother in Greece. So, here are some thoughts on miles burning trying to do this last minute type bookings over a major holiday!
AA had absolute zilch availability. Sooooo pathetic!
Delta had some seats because my local airport Detroit is a major hub. Lowest was 50k one way coach. And very inconvenient routings..
United miles come to the rescue again. Many non saver seats and tolerable routing. I debated burning 70k one way for Business Class but I decided to burn 30k for DTW-IAD-ZRH on UA and ZRH-ATH on Swiss. It's going to be a long haul you guys, wish me luck. Why didn't I go for a flat bed? Because these UA miles are phucking precious these days with all the Chase bank card restrictions! I am not that entitled…I could save 40k for another trip! Oh…still trying to find my way back and hoping to get back to Michigan for New Year's Eve at least. And thinking of actually paying to fly Turkish Airlines via Istanbul…#developing
I tried to spend some time on the Singapore Airlines site to see how the new award online booking thingie is going. Well, it is definitely not ready for prime time yet. Complete fail, hope it improves!
It is not just you…This churning hobby is in a huge crisis. After you are in the game a while…it is really hard!
Amazingly, the blog troll is back with force…smh. I am starting to lose count how many demeaning names I am called by now!
Dan's (of DansDeals) wife had their 3rd baby. Girl. Congrats! Oh oh, now even more Amazon diaper deals 🙂
And I leave you with this…No comment.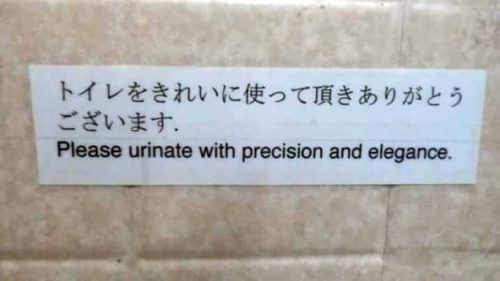 Check out my updated blog lists: Blogs I Love, Blogs I Like, Blogs To Ignore
TBB
travelbloggerbuzz@gmail.com
Follow TBB on Twitter @FlyerTalkerinA2
You can subscribe to TBB below, winners only!
Opinions expressed here are author's alone, not those of any bank, credit card issuer, hotel, airline, or other entity. This content has not been reviewed, approved or otherwise endorsed by any of the entities included within the post.