Another TBB post featuring the most eclectic links around the web such as IRS chaos, we were all wrong about Putin, how to handle headline anxiety, Russia economic blackout, Capital One cards exciting offers expiring today, amazing sports venues around the world, meet cruiser Super Mario, amazing maps, big financial questions where math does not provide the answer, a super tragic story of a man in Ukraine who found out his family died on Twitter, we learn about another virus we all get and a lot more! I realize there is a LOT here so maybe you should bookmark it and come back throughout the week, just a suggestion.
TBB Blog Mission: To Educate. Entertain. Inspire. In That Order!
Support TBB by applying for CREDIT CARDS or visiting our

LINKS

or Donate

You like my blog? Send a link to someone please!
TRAVEL
I first wrote about this guy back in 2018. And wondered what happened to him when cruising shut down after the pandemic hit. Meet 'Super Mario', the happiest guy in the world. Cruising non stop for 20 years…Hey, we are all different. I went on a cruise once, fully paid by Capital One points, many years ago and it's just not my thing…
Amazing! The world's 50 most beautiful sports venues — a thread
Continue with amazing…35 Informative Maps That Might Change Your Perspective On Things.
PERSONAL FINANCE
It's rough over at the IRS. Years of getting pummeled in its budget and behind on the tech front. Decades of Neglect Leave I.R.S. in Tax Season 'Chaos'. On top of the pandemic, being directed by Congress to expand to send money directly to taxpayers (stimulus and advance child tax credit payments) while…barely trying to catch up. 20 million tax returns from a year ago still need to be processed…the cascading effects of this are just awful. For crying out loud, stop filing your tax returns on paper!
The agency's work force of about 75,000 is the same size as it was in 1970. Its enforcement staff has fallen by over 30 percent since 2010, and audits of millionaires have declined by more than 70 percent. And its budget has declined by nearly 20 percent, when accounting for inflation, during the last decade.
The days of just throwing money at the market buying pretty much anything to watch it go up are clearly over. Sanity has returned and we are undergoing a market correction. Which of course should not be something that shocks us. Of course, there are a lot of newbies out there who have never experienced something like that and are finding out how completely opposite it is seeing their money go down instead of the euphoria they enjoyed getting richer every day for a long stretch. And of course you get truly alarming headlines to make things truly scary. It is always different this time…but, truly, is not because every correction and bear market is "different". Ok, Here are Ten Ways to Handle Headline Anxiety. And seriously, stop bitching and think of what the Ukrainians are going through!
Another great personal finance piece. This industry is a lot more personal than finance! Big Financial Questions? Step Away from the Spreadsheet.
That's why I've written that when making decisions that involve your finances, it's important to remember that not everything can be weighed and measured. Your personal preferences, appetite for risk (or peace of mind) and simplicity, and good old common sense are just as important to arriving at the right answer as is crunching the numbers.
UKRAINE WAR
Many were wrong. Including me. I Was Wrong About Putin.
Arsenyev put down his beer and said (in Russian, of course): "This man, Putin, will bring this country to hell. I know this for sure. It is the worst thing that could ever happen to us."
"Why?" I asked.
"He is a Chekist," he said, meaning an agent of the secret police. "Once a Chekist, always a Chekist. He is pure evil."
One of the most tragic events from the war is about this guy who saw his family dead on Twitter, I mean, it boggles the mind! So, please stop bitching about how expensive the gas is or how your freedom is violated for having to wear a mask, come on! They Died by a Bridge in Ukraine. This Is Their Story.
This is very true: Russia's Economic Blackout Will Change the World. Like all novel experiments, the group punishment of Russia is a leap into the unknown. Don't say that Putin was not warned about the sanctions. But even in his scariest nightmare he would have suspected that they would be so deep and far reaching.
In a matter of days, the United States, Europe, and others have excommunicated Russia from the world stage, isolating the 11th-largest economy financially, commercially, and culturally. The U.S. and Europe have frozen foreign assets held by Russia's central bank, hurting its ability to stabilize its currency. Private companies, including Apple, Netflix, Adidas, and BP, have cut off the Russian market, and the U.S. has moved to ban Russian oil imports. Sports leagues, film festivals, and other cultural institutions have banished Russian competitors. McDonald's is closing its Russian franchises. Many of these measures are unprecedented for a country of Russia's stature. Collectively, they amount to a radical worldwide experiment in moral retribution. If Vladimir Putin sought to expand the Russian empire by hard power, he has achieved the very opposite: the diminishment of Russia through an unprecedented display of global soft power.
Here are three ways that Russia's economic blackout could change the world.
1) The Green-Energy Revolution Goes Into Warp Speed [How ironic that Putin will cause this huh?]

2) A New Chinese Empire [Will see…]

3) A Global Food Fight [My biggest fear if the war lasts..by far!]

This thread, wow! Lavrov is the Russian Foreign Affairs Minister. In the same post since…2004. Must read. On Lavrov's mysteriously loaded mistress, and her daughter.
This picture from the Kharkiv train station is so depressing.
COVID-19
One consequence of the pandemic is that we all became epidemiologists learned a lot about viruses. The Puzzling Virus That Infects Almost Everyone. Statistically speaking, the virus known as Epstein-Barr is inside you right now. It is inside 95 percent of us. [Wow! TBB educates!]
For many people, Epstein-Barr virus causes mild initial infection, but it is also linked to cancers and multiple sclerosis. What do we do about it?
Where we stand today, must read! Dr. Sanjay Gupta: Is America ready to take the next step in its Covid-19 recovery?
ODDZ & ENDZ
You have never seen this type of Jellyfish, I guarantee it!
The Most Common Dreams in Every Country. Click to enlarge. For the record, I never had any dreams about teeth, what is wrong with so many people lol! For the Japanese is "Ex Relationship". Shocked to see only Nigerians dream about sex. While the Saudis dream about marriage woohoo!
I posted about this family years ago. With Russia back in the news I thought it is okay to bring it back because it is still shocking! For 40 Years, This Russian Family Was Cut Off From All Human Contact, Unaware of World War II.
In 1978, Soviet geologists prospecting in the wilds of Siberia discovered a family of six, lost in the taiga.
Another wild story. I believe it is up to us to change. Like this guy did: Rodney Stotts Used to Hustle Drugs in Southeast DC. Now He's One of the Few Black Master Falconers in America.
In an excerpt from his new memoir, "Bird Brother," Stotts recounts his transformation from drug dealer to environmentalist, and the restorative power he discovered in wildlife.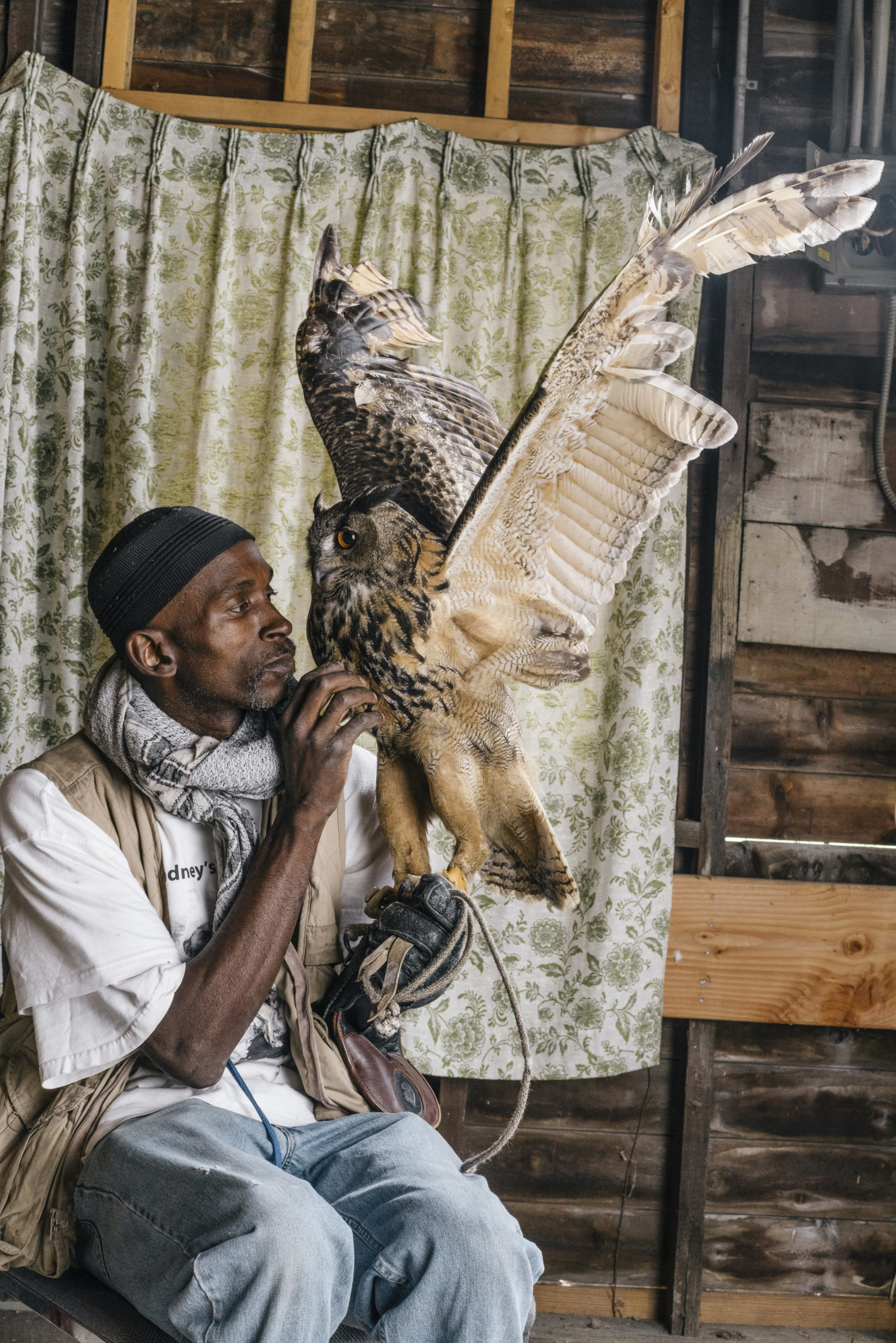 MILES & POINTS
HOT CREDIT CARD OFFERS:  75k Capital One Venture X, 75k CHASE Ink Cash, 75k CHASE Ink Unlimited, 100k CHASE Ink Business Preferred, 60k CHASE Sapphire Preferred, 50k CHASE Sapphire Reserve, 60k CITI Premier, 20k CHASE Freedom Flex. up to 30k CHASE Freedom Unlimited, 50k CHASE United Explorer, 60k BANK OF AMERICA Alaska Airlines Business, 20k CITI Custom Cash, and many more, including many AmericanExpress cards, including Delta, Marriott and Hilton cards! Please check out my Affiliate links. Terms apply to American Express benefits and offers. Visit americanexpress.com to learn more.

If you do not see a credit card with my affiliate links, perhaps I could refer you? Contact me!
This section is about my hobby addiction of collecting frequent flyer miles and hotel points since the early 1990's! Feel free to skip this section and parts of the next one if this is not for you.
Newbies: The name of this game is earning big travel rewards credit card signup bonuses. The game is not for everyone! You must be responsible and ALWAYS pay the statement balance in full. NO EXCEPTIONS. You can often earn a lot more than what the annual fee of the credit card is (if it is not waived or a no annual fee card). Don't go crazy. If it becomes too much handling one or two or thirty…it is NOT worth the loss of peace of mind, okay? Just realize that a bunch of supposedly expert blogs out there that you happen to see every day solely exist to SELL these credit cards to earn a lot OF money from affiliate commissions, do not fall for their sales pitches because they definitely do not look out for your best interests!
It has been a while since I applied for a travel rewards credit card (actually, it has been the longest time lapse in my thirty year career!). Last week I finally applied and was instantly approved for the Capital One Venture X Card. TODAY is the last day to apply for the great 100,000 points signup bonus (and $200 Airbnb credit). You add it to the $300 statement travel credit, four authorized user cards for free, Priority Pass lounge access, 10,000 points on each anniversary date and 2x earning on every dollar, it more than pays for itself for sure. Yes, you can help the blog if you appreciate the content here by using my Credit Card links, thank you! UPDATE: 100K OFFER IS DEAD! Here is another post to go a bit deeper on this card offer:
Why We Think the Venture X is the New #1 Card for Travelers
I remember the days when we could stay for five nights at a Hilton resort in Hawaii for 100,000 points TOTAL. These days Hilton credit card signup bonuses will allow you to stay there 1.5 nights at best. Until even that just got devalued even more, sad! Hilton Honors Major Point Devaluation. And this is why I am not going to renew my premium AmexHilton Aspire card and I am moving on to Capital One instead…
BLOG BUZZ
We are now entering BLOG BUZZ, a section for advanced hobbyists and veterans of this fast imploding hobby and also a section where I go on and on about some stuff that happens in my life because it helps me feel better about myself.
Another Capital One card offer that is ending today is the Capital One Spark Cash Plus card. Check out the incredible headline below selling it. This card has a ridiculous $50,000 minimum spend to earn the ridiculously high $3,000 signup bonus. Again, supporting this blog to keep blogging on by using my Credit Card links  is much appreciated!
Earn Up To $3,000 Cash Back Bonus Or 300,000 Bonus Miles On The Capital One Spark Cash Plus Card!
If you got the Brex card, you should know: Brex Closing Out Dormant Accounts, Use Up Your Rewards.
It looks like the bloggers finally killed this deal too…Caesars Stopping 'Unearned' Status Matches Between Wyndham.
Looks like the Frugal Travel Guy website is no longer online sitting there like a corpse. It is gone. When you type the URL it sends you to, please sit down, Flyertalk. I bet it sold for less than one credit card conversion, zing! I am not selling so early you guys. 🙂
Marathon training is going great, today is rest day after a 16 mile run yesterday in a snowstorm! As soon as I finished, the sun came up, story of my life lol.
Let me leave you with this…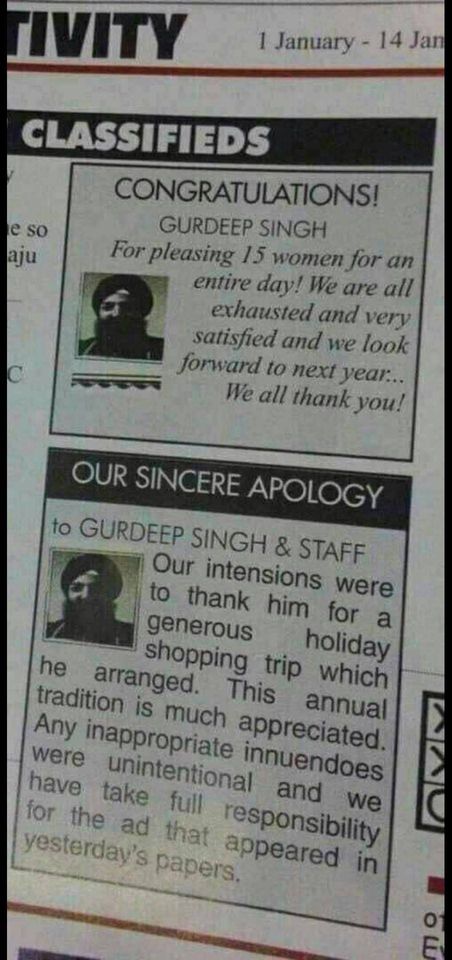 Thank you for reading my blog. If you enjoy it please pass it on to a family member or friend, thank you!
Some of the links are behind a paywall. You can try to read them using Archive.is. Or use 12ft Ladder. Or the Firefox browser.
TBB
travelbloggerbuzz@gmail.com
Follow TBB on Twitter @FlyerTalkerinA2.
You can subscribe to TBB below, winners only!
Opinions expressed here are author's alone, not those of any bank, credit card issuer, hotel, airline, or other entity. This content has not been reviewed, approved or otherwise endorsed by any of the entities included within the post.