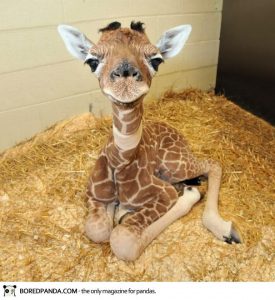 Darn San Antonio Spurs – Miami Heat Game 6 went to overtime, looks like another long night bringing to you the latest TBB update!
THE ERA OF CHEAPO FARE MILEAGE FOR RUNS FOR ELITE SLUT STATUS IS OVER!
If you have been a TBB reader you were warned that this was coming: United goes Revenue Based in 2014 by UA Insider at Milepoint And here is more detailed information and FAQ's at the website United set up: mileageplusupdates
The 1k's will be true 1k road warriors from now on, not so many of us on el cheapo mileage run fares! The rest will have to pony up the money or spend at least $25k on the Chase UA credit card. Again, nothing new about this, it was coming. You were alerted to it several times here! I know it is tough to adjust to the new reality. At least United will allow partner flights to count (still must be on a United issued ticket!), unlike devilish Delta out to screw you and their partners! Hopefully Delta relents on this partner issue but I doubt it!
TBB saw the writing on the wall late last year and adjusted to this new reality: Became a free agent in 2013 for domestic trips and try to use miles on international trips (preferably First or Business class but not necessarily…with a family of four you can not be the same old elite slut you used to be!).
Why is this happening? Because, simply, it makes business sense and because they can get away with it in today's business environment. Interestingly, the changes only apply to US based members. I see interesting things happening such as moving to Canada and/or joining the US Armed Forces or other drastic measures! The way the United IT works you could get away with it (not recommended because, simply, you lie!). I read some other hilarious ways on twitter but I will spare you the details, perhaps some other time:-)
American Airlines is next. And then award redemptions will likely move to a revenue based model! And I have this very uncomfortable feeling that Doug Parker will say "shoot, why do this in stages, let's start with a completely revenue based AAdvantage program from the get go"! And then the era of the elite slut on cheapo fares will indeed be over. The only way out of this is that a black swan descends on us and shocks us back to a brutal depression shock like in late 2008. I am kidding of course, who wants THAT to happen? I am okay not playing up my Platinum elite status on Delta anymore. I have moved on. Will you?
Matthew on live and let's fly goes on about the effect on Alliances. He wrote "United has now weaponized booking and balkanized loyalty in the Star Alliance". Very interesting take on the whole alliance concept and, again, Delta started it! He also writes "there are rumors of a Star Alliance systemwide tool under development that would track spending in a uniform manner across Star Alliance." Interesting.
BLOGGER CONTROVERSY NUMERO UNO: MRPICKLES AND "SECRETS" & FIRST2BOARD DEVELOPING HABITS
Down-Under SECRETS They Don't Want you to Know
Well, you know me by now, I speak my mind. If I was in a room and was asked to not publicly share something I would comply out of courtesy to the presenter. It is also quite ridiculous to expect something to stay a "secret" when it is shared in a public forum like a FF seminar! If someone decides to do it, well, I can't help it…I did not and will NOT do such a thing!  I also think the buildup (so many WOWs) was over the top! Ok, then, let's talk about the actual deal. I did not know about this (yes, shocking!) but I am not going to go out of my way to research and try to put something together and pull the trigger on a Brazilian website. That whole country is in a state of revolution now and what if there is an issue with the ticket that needs follow up? Or, as this went public, it will likely not survive for too much longer anyway. Besides, it is not that easily replicated as some commenters indicate…I ain't got time for dat!  There is an interesting exchange between Amol of PointstoPointsB and several others in the comments. I really like Amol's points (and they are certainly not angry lol). First2Board bloggers should take all this criticism better. It appears some of you are being FTGized (sorry I could not resist<smile>) and attacking others for taking the time to comment and criticize some of your content and blogging practices. If someone flat out is nasty with no arguments, in my book, they look bad themselves; shrug it off!  This will happen on the internet!  If you respond to that with equal venom/name calling, you fall down to their level and you look equally bad, if not worse!  Besides, it is NOT good for business you know! It may help short term to generate some clicks and you may feel better but, I imagine, you may lose some readers who would rather not be associated with sites exhibiting such attacking behavior. For most who do have legitimate points to raise (they are not "angries" even thought that stupid term is still trying to stick!), thank them for taking the time to comment and promise you will take their points under consideration and that you will strive to do better going forward!  Getting back on point (pun intended), I DO agree with Amol's points! And I find it sad one of his comments was deleted. I saw the particular message and found nothing to warrant it being censored. At the end of the day, the stuff we are dealing with, it is not that important. Sometimes it is better to stand back for a moment, take in a view from above and hold off from immediately responding to something we see! And at all times I think we all must learn to take criticism better and develop some thicker skin. I can sell you some! One more thing…I have noticed a certain "bias" against BA/FTU related people/events that I think it is unfortunate and does not really make much sense for business purposes too! In addition, should the founder of First2Board be spending her time writing this? "Blogger Secrets Exposed?" I also think the comments by Kool Beans are right on! You should thank them for taking them out of their busy schedule, listen to his/her points and take them under consideration and promise to do better. They comment because they care. I am disappointed at these developments and I am speaking out because, well, at TBB we I review blogs and speak my mind and (at this time) I have no ulterior motive affiliate links:-) I never mean any harm and I never take anything personally!  Feel free to attack me with arguments but, if I were in your case, I would spend my time trying to make my sites better instead and try to LEAD the F2B bloggers to keep improving.
BLOGGER CONTROVERSY NUMERO DOS: THE CANADIAN KILOMETERS GUY "KILLING DEALS"

 Mistake Fare JNB-GVA/ZRH OW $513
Once upon a time, stuff like that used to excite me. These days not anymore. There is only a very small subsection of human beings interested in finding a way to South Africa, pay $513 (plus a crapload of travel related expenses) to fly a very good Business Class Fare to Europe and then find a way back home. Sorry, not my cup of tea. So, where am I going with this? There are mistake fares that even if you post they may still stick around for a while and there are other mistake fares that are so so so wrong that the moment they show up on a blog it is a race to them getting killed (and tickets cancelled too perhaps!) This debate of "blogs killing deals" has been going on ever since blogs were created after Flyertalk was established. If you post stuff like that you must be prepared to take the heat! And some of the heat can get out of hand (usually it depends on the scale of the mistake fare!) so the blogger must have really thick skin! At the end of the day, bloggers own their blogs and they post whatever they want (like me!). Would I have posted this? No! My blog is not here to reveal mistake fares. I post once daily in general. These things just fly so fast out of the gate that this is not something this blog will ever do. But I do like to review the blogs and the controversy this brought up was quite huge; therefore, TBB had to chime in with his infinite wisdom to my millions of readers. Please laugh, that was a joke! I admire the kid's tenacity to not censor anything, bravo for that!
And that's all he wrote about that. I predict this will come up again:-)
TRAVEL
How about we go on a tour of a real favela in Rio de Janeiro? By Points Summary. Timeshares here anyone? 🙂  Another favela post!
Matthew on live and lets' fly finishes up his Afghanistan series of trip reports with Kabul's Green Zone and British Cemetery. Glad he made it out alive!
Similan Islands Scuba Diving. Incredible Vimeo video. Found at The Adventure Blog
Golden Eagle Private Train on the Trans-Siberian Railway. By A Luxury Travel Blog. That looks incredible. Last time I checked it cost an arm and a leg though. Maybe Amtrak can get them as a partner lol.
Unkay, Hokkaido Japan. Amazing photos of a resort above the clouds!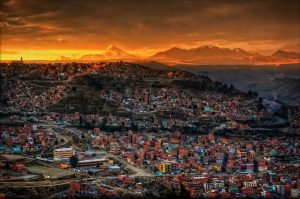 MILES/POINTS
Ex-McDonald's Worker Sues After Allegedly Getting Paid with a Prepaid Debit Card. Class action lawsuit baby! On the basis of "the wages shall be paid in lawful money of the United States or check". Quite interesting, likely a loser with the attorney hoping to settle for a few bucks to go away. The card was by Chase and check out the fees: "$1.50 for ATM withdrawals, $5 for over-the-counter cash withdrawals, $1 per balance inquiry, $0.75 per online bill payment and $15 for lost/stolen card." If there was a special bonus on an affiliate link for this card I wonder how much buzz it will have by bloggers touting it as the greatest thing since sliced bread Chase Ink Bold lol. Why post this in this section? If somehow this lawsuit proceeds it could affect the prepaid card market!
Comparison Tables of  Top Tier Hotel Stats. By Hack My Trip. Two fantastic tables! Table 1 has Hyatt/Starwood/Kimpton and Table 1 has Hilton/Marriott/IHG/IC. I agree with the comments, Club Carlson belongs!
The Charleston DO information and costs are out! Ouch, the prices are not cheap imho, they remind me Star Mega DO 5 caliber prices lol! Good luck with it. I still prefer the small gatherings and fighting who will pay the restaurant bill with their own credit card:-)
JetBlue points never expire now. Zzzzzzzz
Marriott stays can earn American Airlines miles again. More zzzzzzz
Eva Air joined Star Alliance. Hello Kitty, meow.
BLOG BUZZ
Good we had the United news to break up the incredible Chase Ink card assault:-)
Mommy Points wrote what to do with your 65,000 Chase Ultimate Reward points. Its' the same old ways we have heard a gazillion times: United, Hyatt, British Airways for short haul flight, Priority Club for Pointbreaks and Southwest. The Points Guy had a much more comprehensive post about what to do with the same points but the link fest turned me off so no back link for him (like he cares<smile>).
Frequent Miler's against the herd advice ("Don't Jump" on the Chase Ink card offer) is a breath in the fresh air and also brilliant from a business sense (I am guessing about this and hope it is true!). He concentrates on the content, tells you not a big deal not to jump on these offers while every other blogger looks like a Jehova's Witness going door to door selling salvation Chase Ink cards!
Ariana continues the credit card related posts at the Frugal Travel Guy site. This time she assists a newbie to eventually get FOUR credit cards at once! I am getting my web designer involved in the hobby and have been getting her prepared of what is ahead after asking many many questions about her online and spending habits, debt/income levels and way to handle her husband (he is one of "those" people who refuse to even consider, let alone try to "get" it). Getting a newbie on board with four credit cards at once, in my own opinion, is dangerous. I hope the person can handle it. I think getting newbies started with one card and see how they handle it is a much better way to go! People can do some really dumb things with their money, especially when having an extra four credit cards on hand for crying out loud! Thanks for the five affiliate links, do you do those or an FTG staffer jumps in to add them? (we know they jump in to censor comments). Fyi: I had Pointchaser in my Top 10 blogs, not anymore. And I am really sad about that!
With so much going on in Delta, Delta Points asks for food suggestions in airports!!! And I have no idea why "One Flew South" in Atlanta gets so raving reviews. I ate there once and I thought it was okay and definitely overpriced.
Noob Traveler also writes what to with 65,000 Chase Ultimate Reward points! At least Mommy Points was quick to post about the United mega bomb quickly!
ON MY MIND
By the time I get to this point I am so beat!
ODDZ & ENDZ
By the time I get to this point I feel like a zombie:-)