A devastating account of how it is really living with CML, the story behind the man with the canceled AAirpass golden ticket to fly first class for his lifetime, the LA dine-and-dash dater douche bag, the sad Venezuela crumbling mansion and the starving farmers around it and how the biggest cities evolved over 500 years.
TBB Blog Mission: To Educate. Entertain. Inspire. In That Order!
You like my blog? Send a link to someone please!
At every Best of Web post I pick the best reads that blew my mind in the previous week. It can be…anything! I like to be eclectic and despise salesy/clickbait/sameold content you read…everywhere else!
As always, click on the headline to be taken to the original source. Sometimes I insert my incendiary comments on article excerpts between [brackets].
If you read this you WILL know what it is like living with chronic leukemia. Or Chronic Myeloid Leukemia CML to be exact. A colleague of mine was recently diagnosed with it and in this post he tells us exactly what he is going through. So, next time you bitch about your pre-departure drink being late or how the passenger in front of you dared to recline his/her seat…PLEASE…Shut the hell up and let it go okay?
Casey is a very talented writer and he deserves the top spot today. I hope he does a post specifically how others can help…what are we supposed to say? Or do? I am at a loss when these tragic things happen!
Read this if you are strong, you have been warned. Very educational and yes, inspiring too! #Respect
Just a short excerpt so you get an idea what your beautiful eyes will see:
I'm constantly torn between bowing to my cancer while living in preservation mode, and living life on my own terms. Even the good times are spent with one eye looking forward, in fear of what I'm going to feel like tomorrow. The consequences always catch up, always. That innocence, that willful disregard of the consequences is something I so dearly miss. And then there's the regret that comes when I do decide to stick it to my cancer and live life on my own terms. It feels good in the moment but I regularly end up kicking myself as I recover for over-exerting yet again. I've cut back a lot and realize that I probably need to cut back even more. Which sucks because it feels like defeat. It feels like I'm letting the CML dictate my decisions. It feels like I'm a grandpa stuck in a 25 year old's body.
I'll never be able to say that I'm fully cured of my cancer. I'd have to essentially get rid of my body and exchange it for a new one through a stem cell transplant to ever be fully rid of this disease. The fact that there is no end date is the most maddening aspect of CML. Even if I go into remission, I still have to stay on the medication indefinitely. If it were going to be a year or two of treatment and then back to a "normal life", I think that would ease the psychological burden. I'd have something to hang my hat on. I'd have a light at the end of the tunnel. But chronic leukemia is not like that. So I'm forced to grapple with the questions; what if this is forever? And how the hell am I going to deal with it if it is? Will I be able to keep this up?
If you are a regular reader I am sure you have heard about those American Airlines tickets that were sold for a high amount for UNLIMITED first class flights for the lifetime of the buyers. And how AA revoked some of them and the legal fight that took place afterwards. Yes, I am talking about the infamous AAirpass! And the man was Steven Rothstein. Ok, so what? Another story about that, who cares! Waaaaait! This is not one of those stories, this is special (Heck, it made the TBB Best of Web edition…everything is special in these editions hehe). Why is it special you may ask? This is written by his daughter and hell yeah…lots of her memories of her dad and them flying as a family is all over it! And she is an amazing writer.
I must admit I had heard a lot about this guy. How he REALLY took advantage of the ticket. But I did not know a lot about his personal life. Especially how losing a teenage son really changed him.
What you will read is really special imho. This is the tagline of the article to give you an idea:
My dad was one of the only people with a good-for-life, go-anywhere American Airlines pass. Then they took it away. This is the true story of having—and losing—a superpower.
Some of you may identify with his…need to fly, to travel…somewhere….anywhere…to get away!
Just a few excerpts to paste here but you should take the time to read the whole thing. Or listen to the audio story if you prefer.
Officially a customer for life, major U.S. and global hubs became Dad's office; American became his home. He knew every employee on his journey — from the curb, through security, to the gate, and onto the plane. In the early 1990s, Dad found his go-to agent at the American Airlines Platinum desk: Lorraine Cross from Raleigh, North Carolina. None of us has ever met her in person. But Lorraine was family. Her Southern lilt, a speakerphone staple at the dinner table. While my father befriended dozens and dozens of American employees throughout his tenure as one of their top fliers, and while we knew plenty by name, and vice versa — from skycaps to Admirals Club employees to people who worked at the ticket counter — no one played a role quite like Lorraine. Lorraine and Dad became fast pals. Over the next decade-plus, he'd send Lorraine — and others at Platinum — postcards from Maine when he took us to sleepaway camp, menus from restaurants around the world (which I watched him take and put in a monogrammed L.L.Bean tote bag more times than I can count), and magazines from foreign airport lounges. Lorraine loved receiving these; she's even kept the postcards after all these years.
Some really touching stories of the kids flying in First Class follow. Yeah, take the kids to see the world I say. Maybe this is the reason my kids developed so nicely…because they saw much of the world. But not in First or Business class LOL!
To say Josh's death broke Dad would be an understatement. Ernie from American says it was sad to watch Dad when they occasionally saw each other over the years. "He's not the same person anymore that he was before," Ernie says.
"When everyone was asleep in the house," he tells me, "and I had nobody to talk to, and I was lonely about Josh's death, I would telephone American Airlines reservations and speak to the agents about who knows what for an hour and then at the end, they'd ask me, oh what reservation was I calling about to make, and I would say, 'Oh yeah I need to go to San Francisco next week.' I really didn't need to go to San Francisco. I was just very confused and very lonely and I was calling American Airlines because they were logical people for me to speak to. They knew me. I knew them. I knew their names. I knew their lives. "I knew which reservation agent's husband ran a restaurant, and which reservation agent's wife did this or that. I knew that a husband and wife both worked at the Raleigh-Durham reservations office of American. So by calling the 800 number, I was able to talk to somebody in my loneliness."

Dad still hasn't gotten used to it. The AAirpass was, "His pass to freedom," Mom says. "The trauma of taking that away, it grounded him, literally." "He seems to be, I don't know, is he running from things?" Ernie adds. "I didn't think of him as a settled person." Ernie notes the places my dad has lived — or tried to live — since my parents sold the house and got divorced. Berlin. Hong Kong. India. New York. Chicago. Australia. France. "It's like if he stops moving," Ernie says, "then he's not him anymore." We inherit things from our kin. As much as I salivate over locking myself in a silent cave to write, I feel a wildly profound sense of purpose when I'm traveling. As an internationally touring poet, performer and educator, when I am on tour, I am alive. I know how to operate an airport or bus terminal or Amtrak station or a rental car. Natalie does too. People have come to me about their hatred or fear of flying. It's like a spa, I tell them. A certain amount of time in the sky that belongs only to you. Regardless of your seat. [Hey you, nodding your head?]
This is the story about that mega douche bag who would go on dates in expensive restaurants and then ditch the women and get them stuck paying the bill. Well, I hope they had a travel rewards credit card to pay with…while signaling to the imaginary intern to insert imaginary affiliate credit card links like so many "successful" bloggers do…Ok, this is the entertaining link of the post. I loved how this guy got caught and paid for his crimes and how…he still did his scammer thing, wow! Some people are born this way I think, sad!
It is a really good investigative piece of work interviewing the douche bag, his mother and many victims. And of course the cop who never gave up, thank you!
If he had only focused on MS (Manufactured Spend strategies) bwhahahahaha!
I have written before about the man made clusterphuck that has taken place in Venezuela. Such a rich country driven into the ground by failed leadership and Socialist crap. It is really sad and tragic to watch.
And so is this woman living alone in a crumbling mansion…The Heiress on the Hill.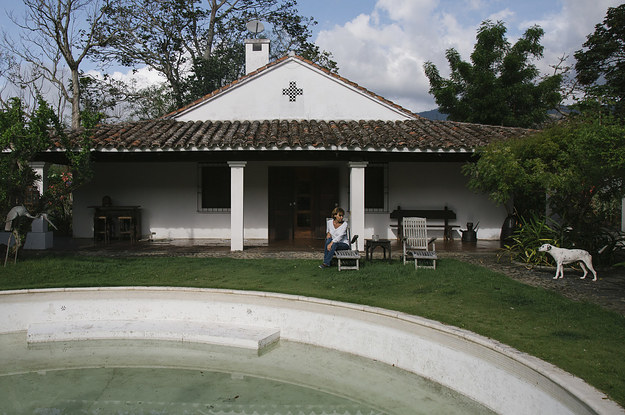 She has probably left the country by now…
You will learn a lot about the history of the country in this piece.
From 1500 to 2018.
Just click it, sit back and watch this. WOW!
What stood out for you? For me…Istanbul from the top for so many years to oblivion!
Do you know why bloggers keep pushing affiliate links and clickbait crap? Because readers click them! Friends don't let friends click on them! Real friends tell everyone about this quirky TBB blog laboring in obscurity. And that's okay. I think. Enjoy it while this blog is alive you guys, see you Friday!
And I leave you with this…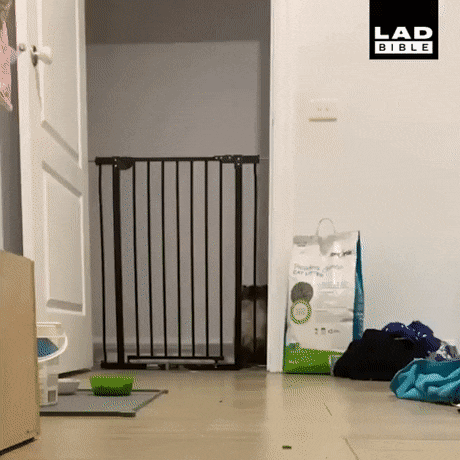 TBB
travelbloggerbuzz@gmail.com
Follow TBB on Twitter @FlyerTalkerinA2.
You can subscribe to TBB below, winners only!
Opinions expressed here are author's alone, not those of any bank, credit card issuer, hotel, airline, or other entity. This content has not been reviewed, approved or otherwise endorsed by any of the entities included within the post.