We bring you the latest Marriott blog madness, educate you about Japanese alcohol, entertain you with Hotel Millennial, some people buy ghost towns and the reasons behind them, my sad LeClub Platinum welcome package finally arrived, terrorism wars without end, another Delta Skymiles sale, travel to Russia to check out some abandoned buildings and more for you for freeeeee!
TBB Blog Mission: To Educate. Entertain. Inspire. In That Order!
No, I am not going to talk about the Marriott merger, the SPG transition or them travel packages. SO MANY posts about them out there! You do NOT come here to see the same old crap infesting so many blogs and waste so much of your time! Come on bloggers, all I had to say was here.
Of course all you need to know about them travel packages is this: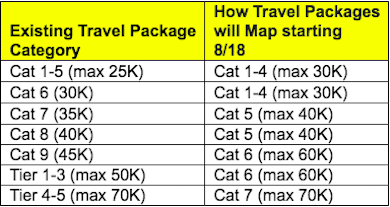 If your friendly blogger influenced you to make a bad decision…maybe ask them for a refund? Sad lol. No worries, they did just fine, just wait until they pump you soon 🙂
Delta is sure up to something, they keep throwing out these limited Skymiles "award sales": As Low as 50,000 SkyMiles Round Trip To or From Australia; Europe From 25,000 SkyMiles, and Other Deals: Delta Weekly Award Sale August 19 2018. Move FAST!
The Lazy Traveler fell in love with this place, it should be on your radar: My Mini Guide to Lençóis Maranhenses, the Most Unique Wonder of the World You've Never Heard About: Part 1.
If you travel to Tibet: Guide on where to stay, where to eat and best things to do in Lhasa, Tibet.

I am really starting to like this all about Japan blog: The Best Japanese Alcohol: 8 Drinks You'll Want to Try.
Loved this one: Welcome to Hotel Millennial. Author rips the microhotel concept apart, you will love it! Care to guess how many bloggers will link to this without mentioning where they saw it first?
When I open the door to my 150-square-foot double room, I guffaw with glee at how utterly, egregiously, unapologetically small it is and immediately begin texting my friends pictures. It reminds me of the time well-known indie band Deerhunter performed at my preppy liberal arts college and, after surveying the pitiful turnout from the stage, lead singer Bradford Cox compared it to taking a shit so bad you want to send a photo to your friend.
Spurred on by Instagram, hotel rooms keep getting smaller even as shared spaces become increasingly hedonistic. At The Moxy's Berlin location there is a large stuffed bear in a bathtub. I don't know why. At Yotel Boston, a robot will roll up and greet you in the first floor and roof lounges, but a Premium Queen Cabin (rooms are called cabins) is a mere 152 square feet. CitizenM Amsterdam, which advertises "affordable luxury to the mobile citizens of the world" with "absolutely no trouser presses, bellboys, towel swans, or pillow chocolates," offsets its 151 square foot rooms with a lobby crammed with objets d'art, including a Koonsesque balloon dog big enough to ride. "We believe everyone should have the best," they say; all the rooms are the same size.
This dude paid $12 million for an abandoned town. At first you are like WTF is he thinking? But maybe he has a plan…It is actually very interesting what owners of these places do! So you bought a ghost town.
This article shows the sheer madness of terrorism wars without end, sad!
Required personal finance read: The Big Surprise. Talking about the "New Normal" and QE and stuff like that. It's better to say "I don't know" and stay humble by sticking to an asset allocation plan. Sticking with it is the hard part! Some good lessons outlined:
Economics matter, greatly. The combination of persistently high corporate profits and quiescent inflation fully explains today's Great Bull Market. The market's gains owe to numbers, not to sentiment.
Getting the economics right is a very difficult task. Doing so requires being correct about many things. Somebody who foresees three major events but misses a fourth will not necessarily have a more accurate prediction than somebody who is consistently wrong.
Too often, economic forecasts become groupthink. Following the 2008 financial crisis, too much attention was paid to the New Normal and quantitative-easing critiques, while too little attention was paid to alternative views.
New evidence requires new thoughts! Old habits may die hard, but die they must if the best results are to be obtained.
Which blog will flip from QE to…sperm? America's hottest export? Sperm. Very educational, I had no idea!
An American and a Danish company dominate the global sperm market – and both claim their supply is biggest
Demand for US sperm is on the rise. Not just American; Danish semen is also used by women around the world. [Just wait until Trump slaps a tariff on it! Until then we are Number One, woohoo!]

Love abandoned places….Photos of Abandoned Russia.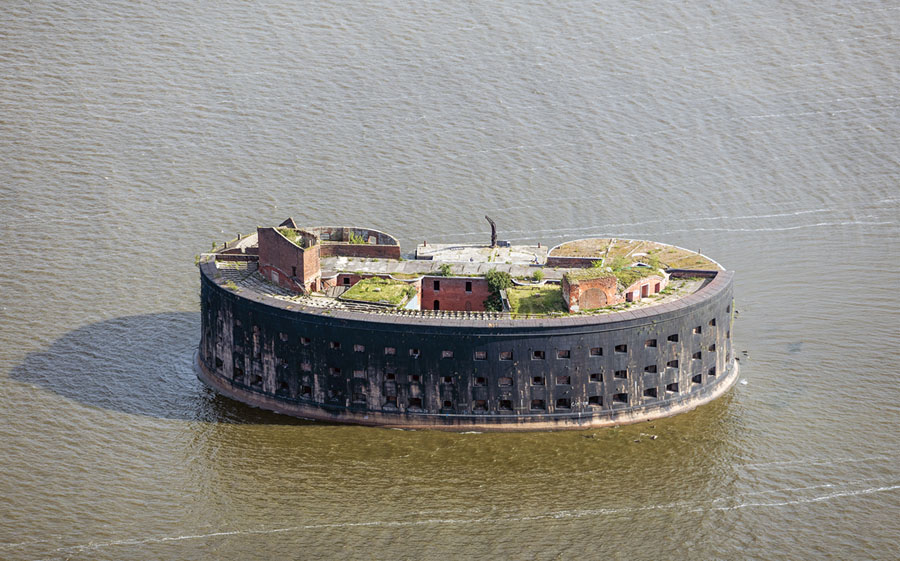 I have never done the Maldives you guys, am I a travel thought leader? Do not answer this please, it was a joke! The beautiful and distinctive shapes of atolls, seen from space.
I don't do clickbait crap. Heavy on educating today: Visualizing the Social Media Universe in 2018. What the hell is Google+ still doing in this list??
At some point last week American Airlines showed award space briefly on some new partner airlines, including Cathay Pacific and Malaysian Airlines. Only to announce shortly thereafter that it was a mistake, sad!
More sad news is that Southwest will end its flat pricing for the Early Bird check in program. And it will allow "dynamic pricing". Which is becoming THE trend lately in this hobby. As in we are being dynamically squeezed! What is amazing is that this airline still does not charge for bags!
Running took a beating while on vacation. Went from running 41 miles for the week prior to leaving for vacation, to just 21 and 20 miles during vacation, sad. Only positive thing about the whole running thing was running a PR on 5 miles (beating previous PR by 2.31 mins). I am determined to kick it up now that I am back in Ann Arbor. Yesterday I ran 12 miles and beat previous PR by almost 12 minutes! #mindblown
So I finally got my AccorHotels LeClub Platinum card in the mail, check out the package. How sad is that?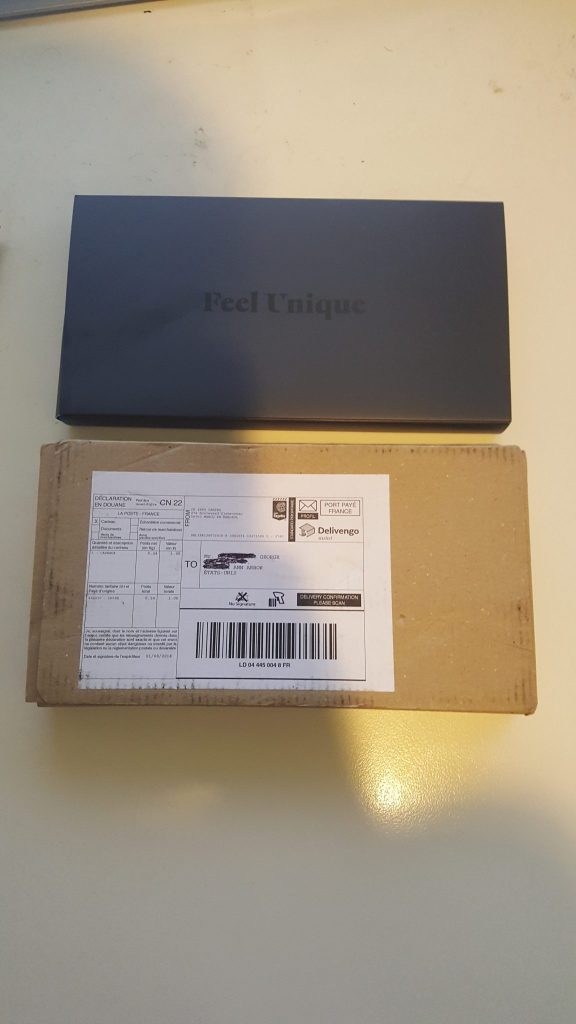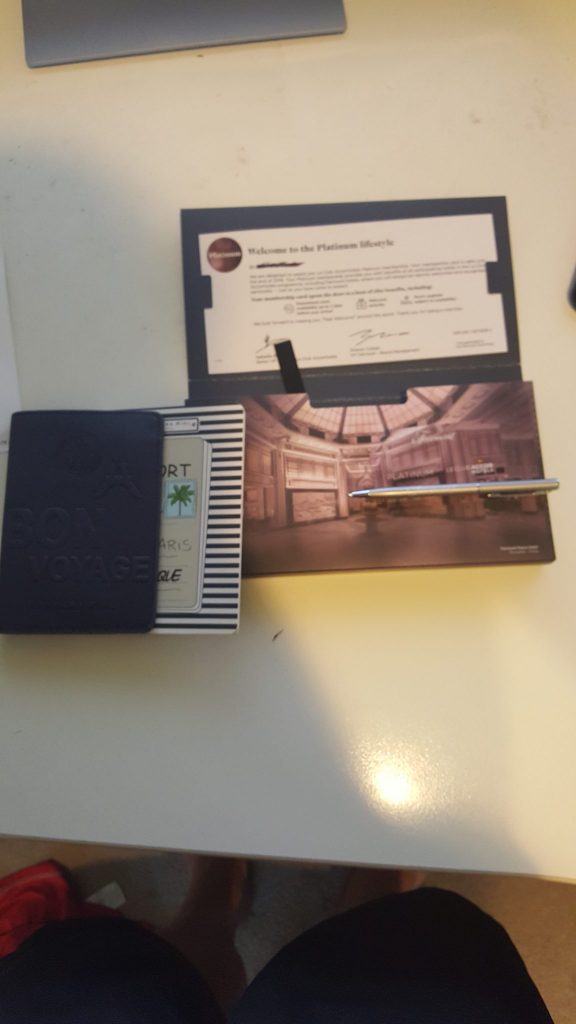 And inside in the short letter signed by three executives, at the very bottom, in an asterisk I am reminded that upgrades are subject to availability. Unbelievable, apparently these guys did not learn much from Fairmont's FPC. A staffer in the Fairmont Mirimar last week said something about "FPC Platinums are not happy about this". Must be the understatement of the decade. Oh well, down to one more free night and $100 in gift cards after blowing two free nights and over $400 worth of food/drinks last week (and paying only $5.89 out of pocket). Can your credit card salesman expert blogger do that huh? Update: The Mirimar stay posted and I earned 2,013 Le Club points. Which, I believe, in a typical French weird fashion it gets me something like $40 off my next AccorHotels stay.
And I leave you with this…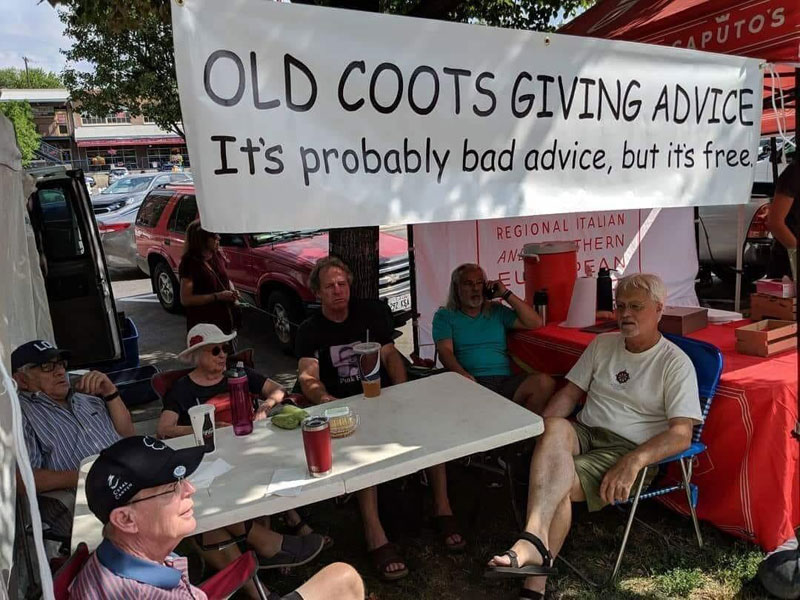 TBB
travelbloggerbuzz@gmail.com
Follow TBB on Twitter @FlyerTalkerinA2 and now on Instagram.
You can subscribe to TBB below, winners only!
Opinions expressed here are author's alone, not those of any bank, credit card issuer, hotel, airline, or other entity. This content has not been reviewed, approved or otherwise endorsed by any of the entities included within the post.