We talk about give away travel, how travel will not fix you, we learn about tainted travel advice, visit the beautiful Azores, ride the choo choo in beautiful metro stations, visit Turkey and so much more! Saved the best gif for last, bite me please!
TBB Blog Mission: To Entertain. Educate. Inspire. In That Order!
You can support TBB by applying for CREDIT CARDS, please consider doing your shopping with our AMAZON AFFILIATE LINK and clicking/forwarding any of our REFERRAL LINKS. Or click on the Amazon Banner on the right side, thank YOU!
Really helpful post "Give away travel" at The Free-quent Flyer. My own best redemption ever was described HERE a while back.

Some good news on the credit report front for these crazy MS hobbyists at the Personal Finance Digest.
Excellent post at The Gate about how travel will not fix you but it can improve you. Includes a video rant by Andy at Andy's Travel Blog who talks about depression and travel. That was innovative and personal…I liked it! I also need to add I was not depressed in Cathay Pacific First Class, I was…full 🙂 One of these months I need to finish that darn trip report!
Chris Elliott who has a knack for controversial click baity posts goes overboard with "How to spot tainted travel advice". Of course many of the things he writes are correct. I especially liked the dig against his number one fan at the Boarding Area, including the following:
Terrible advice about credit cards may be the biggest problem. Many blogs that claim to be written by travel "experts" are actually online ads that try to tempt you to sign up for a specific card. [TBB: You.Don't.Say!]
Tim Winship, who publishes the site Frequentflier.com, says the shills behind these sites receive hundreds of dollars for each card they sell, which dictates their editorial agenda. "So much of what now passes for travel advice on the Web is compromised by these writers' financial self-interest," he says. [TBB: Get out, you serious?]

The Federal Trade Commission requires bloggers to disclose their affiliate relationships, but the cleverest credit card shills have figured out a way around this. They reveal these ties in much the same way tobacco companies publish warnings on a carton of cigarettes: in plain view but in an unmemorable font they know the reader won't notice.  [No doubt, you read TBB. I can name me several dozen off the top of my head!]

Stuart McDonald, who publishes a respected travel blog called Travelfish.org, says an honest disclosure commands the same attention as the editorial content. In his site's case, he recently redesigned his pages to give the warnings more prominence, denoting each link with a dollar sign next to it. "Affiliate links need to be disclosed to the reader, so they know what they're doing," he says.  [TBB: Stuart reads TBB, no doubt. Dollar signs, not hidden where the sun doesn't shine, yes!]

Tainted tips for personal enrichment are just one source of bad advice. Another is garden-variety incompetence.  [TBB: Readers here know all about it, thanks. And we are all entertained as well #winning ]
When bloggers refer to themselves as "travel experts" or "thought leaders," who are we to question them? "Americans defer to experts," explains Michael Brein, a psychologist who specializes in travel issues.  [TBB: Thought leader? Oh wait! ]
Exploring the Azores at AFAR
Seven miraculous airplane landings that made history.
Rope Bridge in Peru over 220-foot drop. Seriously?
Dave Ramsey is good with debt related advice and just horrible with investment advice. And he just won't shut up! Taken to the shed once again.
17 Most Beautiful Metro Stations in da whole wide world!
44 incredible views in Turkey's Turquoise coast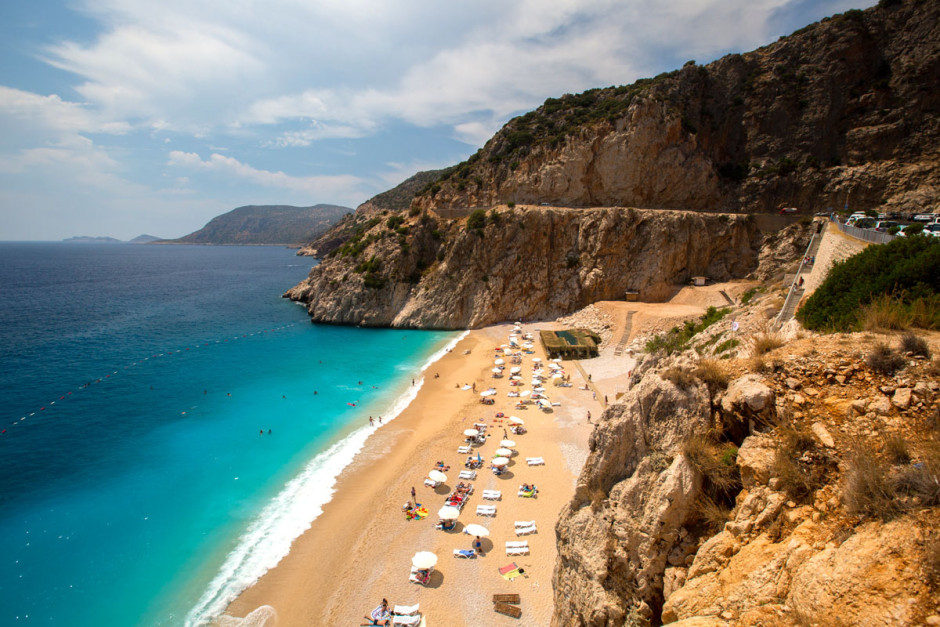 The world's shortest man recently died at 75 years old. He was just 21.5 inches tall. He had a fascinating life.
Sad Topographies. A really sad Instagram account @sadtopographies

And I leave you with this…
Thank you for making TBB a part of your life, I am honored! Help bloggers you appreciate & make a positive difference in your life by spreading the word about their blogs, emailing and commenting and using their few $ links.
TBB
travelbloggerbuzz@gmail.com
Follow me on Twitter @ FlyerTalkerinA2 and add TBB on Google+