We bring you all the AA Europe routes, get ready for more Virgin miles, we see the biggest airplane, travel to see Nagasaki churches, the most hideous clickbait winner, it is getting HOT out there, an Orthodox Jew visits North Korea, Venezuelan inflation is tragic..and now an earthquake, how to find Delta awards better, hope the Marriott blog posts stop because I can't take it anymore, get more points at Six Flags, how Americans are loaded with debt thanks to bloggers pushing travel rewards credit cards on them and lots more for you freeeeeee!
TBB Blog Mission: To Educate. Entertain. Inspire. In That Order!
TBB Credit Card Updates: You may have noticed (this is a joke) that the Southwest Priority card 65k points offer may be ending today so I am just reminding you it is available with my links too! I also changed the SPG cards to reflect that they now earn Marriott Rewards points (75,000 for the Personal and 100,000 for the Business). If you find any errors please let me know as I can't keep up with them. And thanks for the support of this one man band blog! Hopefully the SPG Luxury card becomes available with my links on Thursday as well #keepfingerscrossed #meetquota #barely.
And the Marriott SPG merger blogfest just keeps on coming, arrgh! Meanwhile, thoughts and prayers to the Marriott IT staff! I took a quick look in my Marriott account and had this reaction. They gave back a few bones and just want to get the accounts merged. I have decided to check next Monday, ignore all the hourly developments posted by the bloggers! And get ready for them to pump the SPG Luxcury card, supposedly coming on August 23rd. Will I get the affiliate link the same day? I doubt it but please check here, thank you!
Big route news from American Airlines, Europe is in and Asia is out! And yes I love this of course, Chicago to Athens yes!
CLT: Daily year-round service to Munich Airport (MUC)
DFW: Daily summer seasonal service to Dublin Airport (DUB) and to MUC
ORD: Daily summer seasonal service to Athens International Airport (ATH) in Greece
PHL: Daily summer seasonal service to Edinburgh Airport (EDI) in Scotland; new summer seasonal service to Berlin-Tegel Airport (TXL), Bologna Guglielmo Marconi Airport (BLQ) in Italy and Dubrovnik Airport (DBV) in Croatia
PHX: Daily seasonal service to London Heathrow Airport (LHR)
American will suspend service between O'Hare International Airport (ORD) in Chicago and Shanghai Pudong International Airport (PVG) in October… American will also reduce service between ORD and Narita International Airport (NRT) in Japan from daily to three days per week, effective in December.
This is the best post on the news that (shockingly #noreally) Aimia will sell Aeroplan back to Air Canada and banks.
The OneWorld news gets even better! Finnair to fly new A350 route to Los Angeles in 2019. Get all your AA cards here so you can fly for freeeeee 🙂
The brand new Radisson Blu Resort Phu Quoc looks really nice!
If you get to Six Flags make sure you get some points ok?
The ownership structure of this is kind of weird: Virgin Flying Club splitting from the airline to create a Virgin-wide loyalty scheme.
I had no idea what a Lubavitcher was but I do now! A Lubavitcher Entered North Korea.
What a super sad story! A Couple Biking The World On A "Humans Are Kind" Adventure Killed By ISIS Militants. Not sure about Tajikistan…
We are boiling out there! Halfway to boiling: the city at 50C.
Never heard of most of them on this list. The 40 Most Important Restaurants of the Past 40 Years.
Thank the expert credit card salesmen bloggers for this: Here's how much debt Americans have at every age.
When the next Dollar General store moves in, watch out! Where even Walmart won't go: how Dollar General took over rural America.
As the chain opens stores at the rate of three a day across the US, often in the heart of 'food deserts', some see Dollar General as an admission that a town is failing [Three a day!!!!]


Bringing you the latest on this subject no other blogger dares to write about 🙂 How SexRobots Could Revolutionize Marriage—for the Better. Actually, it is a great read about the advance of technology and the institution of marriage and its future in this increasingly tech world!
I am proud of this blog, I bring you stuff that makes you happy. Or so I am told. Enjoy it while it lasts… Paul Allen built the world's biggest plane. Does anyone need it?
Awesomeness! Australian Geographic nature photographer of the year – in pictures.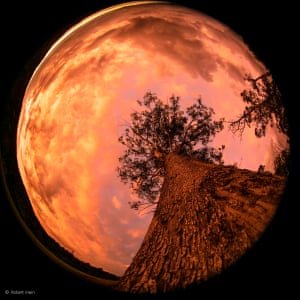 Great stuff here again: Nagasaki Churches, Christianity, & World Culture.
I always wondered about that! How Croatia Got The Coastline Away From Bosnia. And Bosnia DOES have access to the sea, all 20 kms at Neum. You need a magnifying glass to see it in the map! Fascinating history!
How much money it takes to buy this stuff in Venezuela #tragic
I was going to place this blog in the penalty box due to numerous Marriott merger related posts. But there is just not much quality miles and points related content out there. And with the increased award "sales" by Delta Skymiles, maybe this will help somebody. And I agree with blog reader Ryan it DOES feel like Delta is about to hammer us again, they tend to throw a sweet few bones before another big knife attack on us! Finding Delta awards in calendar view (Air France is not the answer).
Most hideous clickbait headline of the past few days was:
British Airways flight attendant suspended after peeling off her tights and sniffing them  – Secret Flying
If you clicked it…please leave my blog NOW!
Emily at MMS now blogs about her favorite thrift shops she flies to (guess how…lol and smh).
What a crazy day in the news yesterday with both Cohen and Manafort going down…Drain the swamp LOL!
Bloggers killed the 3x Plastiq method via Ink Business Preferred. They have the audacity to make a post that it does not work anymore and how all deals die. Well yeah…maybe if you stopped blogging about it, you know, just maybe, it may not have died? I am sure you sold enough Ink Business Preferred credit cards this way though, congrats you successful blogger!
Speaking about successful bloggers, we were doing so well here, but been stuck at just 6 conversions this month. When they take away my links this baby evolves to a once a week rant so we can all move on…approaching year 6 here #mindboggling
And I leave you with this…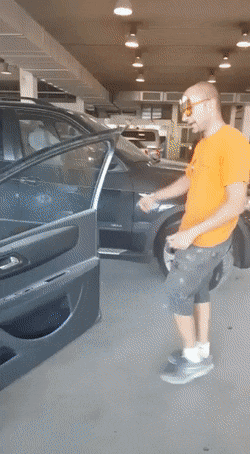 TBB
travelbloggerbuzz@gmail.com
Follow TBB on Twitter @FlyerTalkerinA2 and now on Instagram.
You can subscribe to TBB below, winners only!
Opinions expressed here are author's alone, not those of any bank, credit card issuer, hotel, airline, or other entity. This content has not been reviewed, approved or otherwise endorsed by any of the entities included within the post.