If you enjoy reading my blog, please take a moment to let your friends and family know so they can enjoy it too, thank you!
TRAVEL
Live Journal of Vadim Mahkhorov. WOOOOW!!!!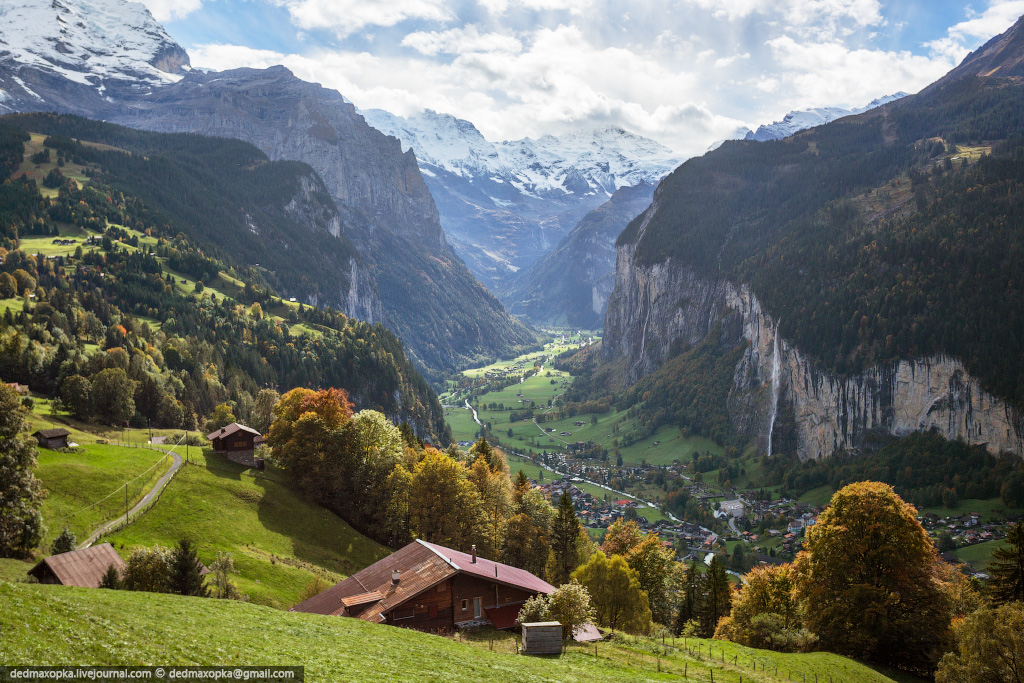 Exploring Dubai from the Rooftops of Buidings: 60-photo blog post. A most fantastic photo collection! Vadim Makhorov again, I think I just became a fan!
Godafoss Waterfalls in Iceland. By The Looptail.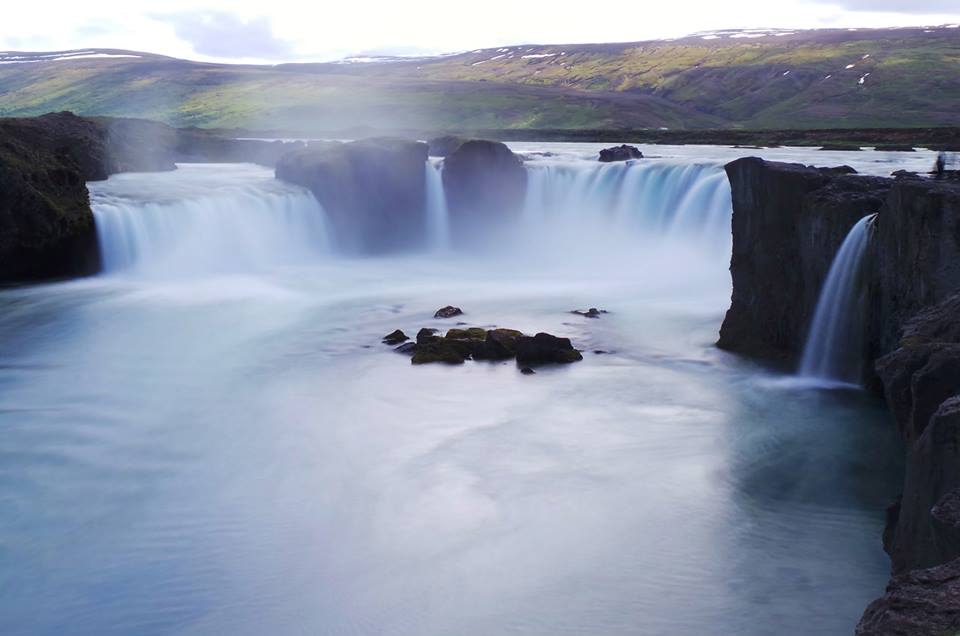 Big Ship in a tiny canal. By Twisted Sifter. Corinth Canal, Greece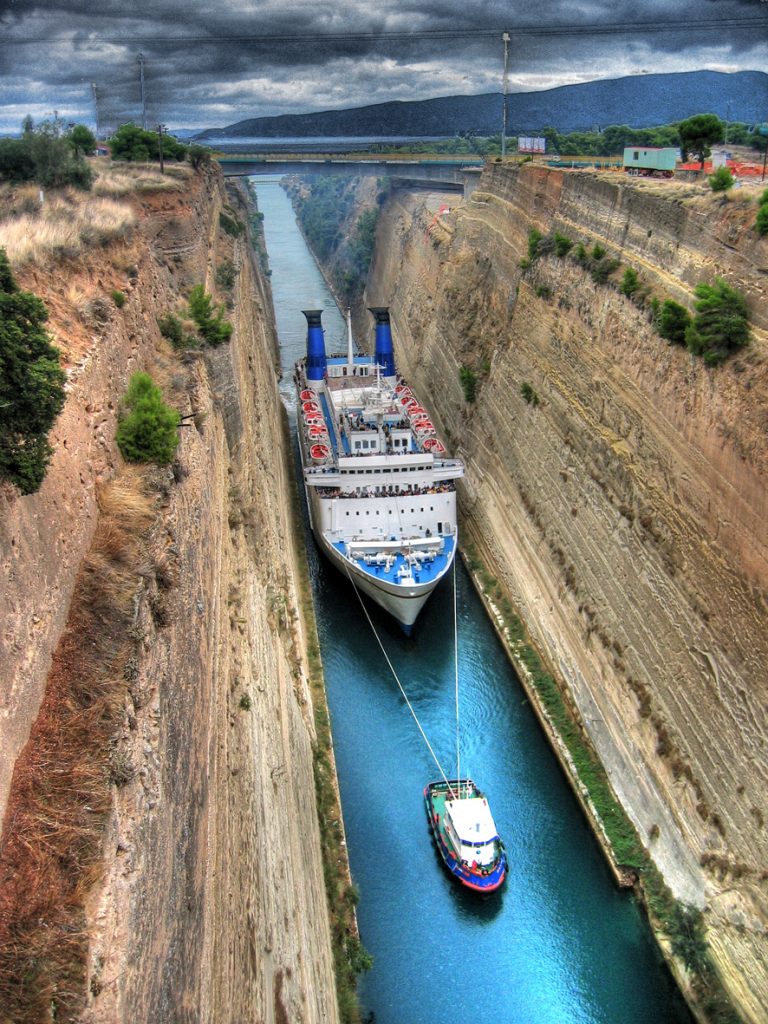 Exploding Sky over Polifitos Lake, Greece. By Vagabondish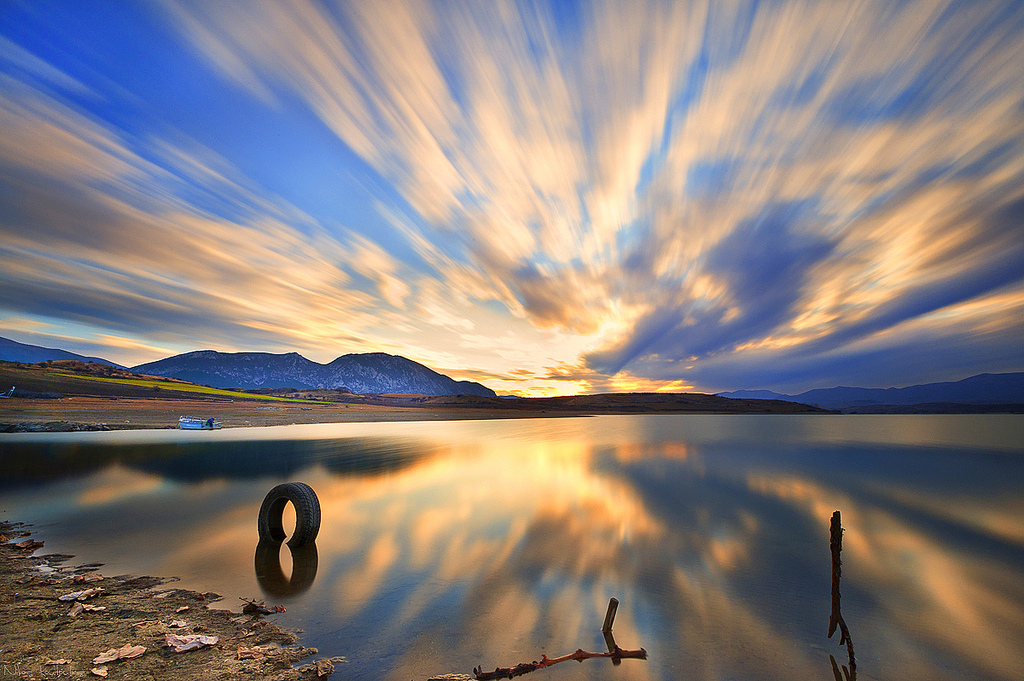 A Guide to In-Flight Wifi and Power Outlets. By Gadling. Here is the final tally:
Air Canada: Approx. 18% of aircraft, $14/day*.
AirTran Airways: All aircraft, $14/day*.
Alaska Airlines: Approx. 93% of aircraft, $14/day*.
American Airlines: Approx 78% of aircraft, $14/day*.
Delta: Approx. 65% of aircraft, $14/day*.
Jet Blue: Fleetwide wi-fi expected to come later this year.
Southwest: Approx. 70% of aircraft, $8/day.
United Airlines: Approx. 8% of aircraft, $14/day* or $4-20 (depending on flight).
US Airways: About 90% of aircraft, $14/day*.
Virgin America: All aircraft, $14/day*.
The tallest residential buildings in the world. Cool infograph! By memolition.
MILES/POINTS
Travel Summary explains how sometimes it makes sense to use your Ultimate Rewards points to pay for a cheaper ticket instead of transferring out to an airline (usually United).  The ticket threshold appears to be $312.50. If there is a ticket costing less than this, perhaps you should consider paying/using/burning your Ultimate Reward points!
Jeff at Canadian Kilometers did something innovative! He is offering a PAY YOUR OWN PRICE award booking service. I think this is a very welcoming development and introduces some REAL competition to the whole award booking niche (about time!). A LOT of people need help with award booking; several bloggers have made a pretty good and honest business out of this. Unfortunately, even they are slowly turning into credit card pushers…Easy to figure out why of course. Pumping credit card links is TOO easy and award burning takes WORK. But if you develop a certain expertise lots of the award bookings should be cake walks! Jeff: Do NOT extend yourself, maybe do them at batches of 10 people. The key to this service is, well, SERVICE. Communicate, communicate, communicate and give updates of where you are in the process. Actually, I have no idea about the logistics! And we could do without the charitable donation angle…This is just a personal pet peeve of mine, not your problem! And do not neglect your blog of course. Or, maybe you should be studying:-)  This is a BIG job and there are only 24 hours in a day!
Frequent Traveler University Agenda is out. Should I stay or should I go? The only speakers I have not heard before are: Hans Mast, Michael Rubiano (all right Michael!) and Nathan Rau. The topics appear to be a repeat from previous seminars. When the tickets go to a single digit count someone please let me know:-)
PointChaser wrote "How to generate $40,000 in Spending Requirements Next Month". Well, welcome back to my blog. I think this is the first time since you started writing for the Frugal Travel Guy (the blog)? How do you find the time to do all this is beyond me? I could do this if I did not start this darn blog on top of my other job that brings food on the table!
ON MY MIND
Looking forward to the annual Ann Arbor Art Fair DO this weekend. Talking miles/points non stop with fellow addicts. No tickets, no T shirts, no charities, just great conversations among friends who understand you and think you are totally normal:-)
ODDZ & ENDZ
The latest on Cleveland Hero Charles Ramsey. He denies he is homeless and blamed the previous news report full of BS. He did not deny the BMW purchase. And he is trying to be a web entrepreneur. Website tagline: Dead Giveaway, lol. Sadly, he does have a not so good criminal past, domestic abuse…ouch!
It always kills me when I hear others complain about their first world class problems, my upgrade this or my upgrade that, I did not get my pre departure drink OMG, the valet did not open my door, etc etc. Then I look at these guys going to Afghanistan and I shut up, maybe you should too!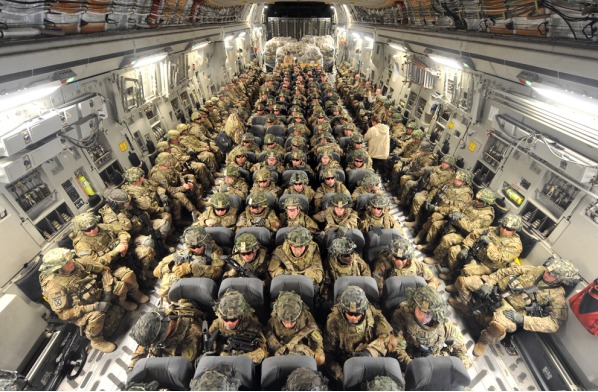 You don't understand Sir, my smartphone is in there, I can NOT go on without it!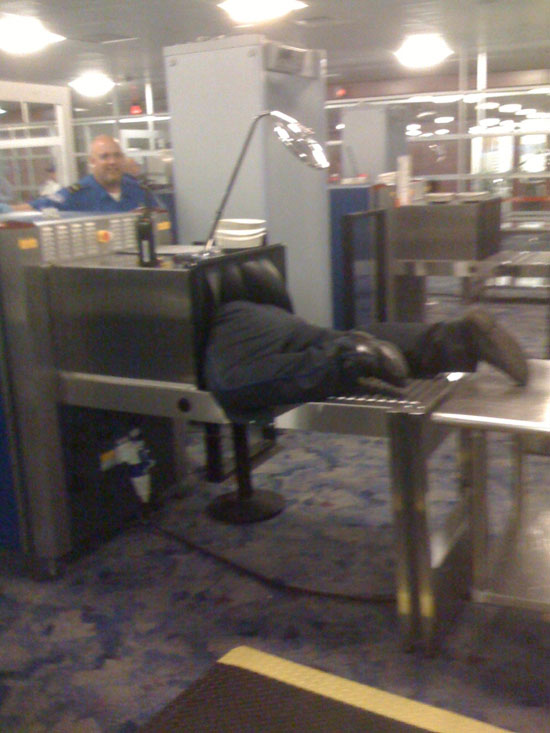 BLOG BUZZ
Note: This section is intended for long time readers and miles/points addicts who follow the blogs in this space.  Readers not familiar with this crazy hobby could skip this section!
Loyalty Lobby wrote "Wall & Main Marketing Spam". Here is his conclusion, no comment: "Sorry, but this "deal" just sounds terrible and is nothing more than badly worded marketing spam from MilePoint that claims to have "no business interest in or with Wall&Main". That doesn't mean that parties associated with MilePoint "family" wouldn't have any interest in Wall&Main. Why would they otherwise email desperate sounding crap like this to their members?"
Delta Points wrote about how to take advantage of Delta schedule changes for the 8,789th time!
Jdomb's Travels, Crazy Sexy Fun Traveler and Planet D have been on a sponsored blog post trip fest. Every post it appears! Wow, must be nice!
Points, Miles and Martinis is giving away…"Points, Miles and Martinis" napkins! Napkins? Not sure if this is more desirable than Southwest drink coupons. Ok, no it is not. I would be embarrassed if I won any napkin:-)
I see more and more bloggers doing series for beginners. Amazingly, they all pretty much deal with, you guessed it, credit cards! Oh, those helpful bloggers trying to get more people to travel for "free"!
Extra Pack of Peanuts went to the World Domination Summit and wrote a decent post about the lessons he learned there. I always thought this was an interesting name for a meeting! I was once given a ticket to a giant meeting with some Sales gurus and "inspirational" speakers. What a load of bologna sandwiches! A bunch of overpaid speakers telling us all "you can do this" crap talk. I always felt uncomfortable in those settings. Either you do it or you don't. I don't need some "guru" to tell me "hang in there, don't give up, blah blah blah". To Travis: Dude, you have outstanding web skills and you have some expertise in this stuff, you need to find a "groove". You are all over the place and you don't post consistently enough. Nice break to get on Boarding Area! Find your niche. Podcasting is not it…or, to phrase it better, I don't think that's it. We are all too busy to listen to long podcasts. But maybe I am wrong on this issue, I have been wrong many times before! I remember your video about the Vanilla Reload cards, it was HILARIOUS! I LOVED your idea about interns, I should look for some WordPress guru kids in my local college to build my dumb looking site! You had a link next to that which gives a 404 error! Good luck.
There is SO much going and Noob Traveler posts: "Noob Card comparison: Chase Sapphire Preferred or Southwest Rapid Rewards Card". This has to be post #78594 on Chase cards!