Kind of a slow day…
TRAVEL
Incredibly beautiful pictures from the 2013 Tour De France!
The Worst Place in the World: See what life is like in Somalia.
Alex Honnold climbing Half Domme and Moonlight Buttress without a rope. First seen at The Adventure Blog. I saw this kid in 60 Minutes. This is just nuts without a rope, suicidal! How do they come back down, helicopter?
Flying over Niagara Falls, Wow! I mean it when I say Over!

Did you ever want to have the hamam experience in Istanbul? Here is a detailed play by play of the whole thing: "My first time at a Hamam: Review of Nur Hamami! By The Efficient Asian Man. I always wondered what goes on in there! I would not let a Turkish man scrub Mrs. TBB:-)
MILES/POINTS
Travel is Free (it's not) had a fantastic post about United's award routing rules. My head was spinning I saved in my Evernote files for further study! Warning: Not newbie friendly!
Interesting. First 2 Board launches Fare Magnet and AwardSeat.com (award booking service: $99 for 2 seats in same reservation). It's getting crowded in here now!
Remember when Aeroflot whined a bit about Delta and their roles in Skyteam Alliance? I said something is happening in Skyteam (Korean Air also took it on the chin courtesy of Delta!). I stated here "where there is smoke, there may be fire". That renowned expert who was recently even recognized by (my idol) Colbert in his TV show initially dismissed the notion Aeroflot was serious. Only to post this: "The End of Airline Alliances:Is Skyteam crumbling and will it be just the first to fall?" on View from the Wing.
ON MY MIND
I love 711 stores with no gas stations;-)
Ann Arbor Art Fair DO weekend!
ODDZ & ENDZ
A clearly mega WTF parenting moment! What is wrong with some people? Mom Seeks Experienced Girl to Take Harvard-Bound Son's Virginity You can tell this kid would spend lots of time in counseling…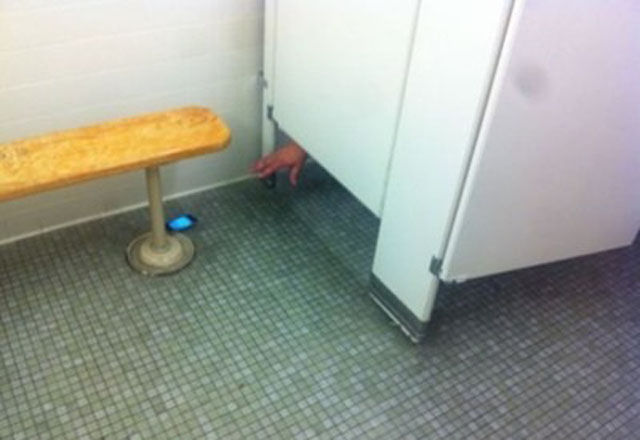 BLOG BUZZ
Delta Points wrote a post about 2,000 Flex Points and a cash-advance. Shaking.My.Head.Again.
Million Mile Secrets interviewed some kid who is going to "retire" by age 32. Oh the youth of today:-) I took a look at his site and I spotted this in his "About Me" page: "I plan to Create businesses that produce passive income streams".  Ahhhh, I see. Retiring while producing passive income streams. Could one of these streams be, you know, just maybe by accident, affiliate credit card links?:-)  In the interview post, "Traveling with Grant" (another MMS graduate on an affiliate post spree) asks the personal finance "expert" this question: "what is your experience/opinion of cash value life insurance as a LIRP and IRC 7702-A?". The 23 year old without a job asking the 32 year old software developer/finance guru…I want to start pulling my eyebrows one by one! Hey Grant, stay the hell away from that product at your age! Is this entertainment or what?
Milevalue continues to sell the inferior US Air card. Putting readers first!
Very Good Points wrote "Applying for the US Airways Premier World Mastercard". It looks like First2Board is in the affiliate game now?  Am I one of the last few not in the bandwagon or what? Oh, this is the same inferior link some bloggers are pushing when there is another one available in Post #1 here that gives you 35,000 miles AND no annual fee and 10k miles at one year anniversary which, apparently, is still working fine! (let me know if not so I can eat my words!)
Bloggers: There is NO excuse to push links that pay you when your readers will benefit with links that don't pay you. NO EXCUSE!  It is, in my own opinion, shameful!
Everything appearing on this blog is my own opinion only! TBB reviews BLOGS and speaks his mind. If you don't like it PLEASE do not take it personally, I don't.