We bring you new of the new United Tahiti route, visit luxurious movie theaters, more on Iran travel, fly to the loneliest lighthouse, watch SkyGlow, fly over New York City with our drones, how hotels will change in 2018, how to brag wisely to others, the final post of the year by Mile Nerd, visit an incredible Airbnb in France with a huge swimming pool, we shoot the breeze in the Blog Buzz section with some personal stuff, blog trolls and stuff like that. Behave now 😉
TBB Blog Mission: To Entertain. Educate. Inspire. In That Order!
Mile Nerd goes on another rant, this one about life in general and it is pretty good. It is his last post for 2017 as he goes on a two week vacation. I should do that but I prefer blogging to make all this money to buy more shit. Lol. Anyway, he will have a "big announcement" when he returns. Care to speculate what it is? Blog sale? Merge with TBB? Getting married? I should have a contest to win a Southwest drink coupon…all I can afford with my blog revenue this month 🙂
As United will now start flying direct to Tahiti, brace yourselves for even more hideous pumping posts selling credit cards helping you get there for "free". Yikes!
This is pretty good actually: Seven Ways Five-Star Hotels Will Change in 2018. So, here they are: New fees, turn down service will go away, rooms will get connected, front desk will get a makeover, you will get appealed to your values (anti Trump hotel next? lol), more wellness stuff, prepare to be up sold more crap!
The 10 most luxurious movie theaters in the world. I love these! The ones in Madrid and Ibiza look amazing!
21 Things to Know Before You Go to Iran. This is great.
Mind blowing timelapse video of the Grand Canyon: SkyGlow. Wooooow!
This is great advice: Brag Wisely.
Revealing your failures along with your successes can reduce corrosive malicious envy and promote benign envy, triggering inspirational and productive feelings in others.
Great personal finance Lessons From the General Ulysses S. Grant. There are lots of scammers out there doing their best to separate you from your money appealing to your greed or fear emotions. You have been warned!
Check out this amazing Airbnb in Bandol in the southern tip of France. How about going for a swim in its 91-foot square pool? When Bankrate buys me out I will invite all the regular readers here, I think you can swing the miles to fly there, no? 🙂 Should we invite Ingy? #deepthoughts
Mind blowing pictures of New York City from drones!
The loneliest lighthouse in the world. It is near Iceland. You can now get to it by…helicopter!
BLOG BUZZ
This section is for advanced level hobbyists and veteran blog readers & personal rants & stuff
I now have written confirmation that I will retain my Lifetime Platinum status I had with Fairmont President's Club with Accor's Le Club. Still not excited about it though, no more free nights and confirmed suite upgrades, sad!
I am staying silent for a 40k transfer INto my CSP card UR stash. There were some issues with getting my free Fairmont Visa night credited so maybe they gave me points instead. This is a mystery I am not going to try to resolve #stayquiet. Update: I transferred them all to United! I then tried to see if I can upgrade my coach award to Greece to Business class but I found out that I of course had to pay the difference in miles AND a change $125 fee. Bite me. My original flights were not available and the alternatives were not attractive.
Interesting stuff about BustOut scores and card shutdowns…What makes this hobby so addictive is…you are ALWAYS learning something!
It looks like the Old Chase Ink cards will be phased out and transitioned to "current Ink products". Oh, so my cherished Ink Bold will turn into an Ink Business Preferred card? Sad!
Best comment ever, thanks Sam! I think you don't live in the basement, you probably own several 😉
And I leave you with this…Commercial blogger addicted to the dinero from pumping credit card affiliate links?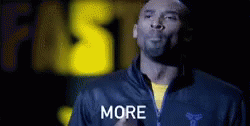 Check out my updated blog lists: Blogs I Love, Blogs I Like, Blogs To Ignore
TBB
travelbloggerbuzz@gmail.com
Follow TBB on Twitter @FlyerTalkerinA2
You can subscribe to TBB below, winners only!
Opinions expressed here are author's alone, not those of any bank, credit card issuer, hotel, airline, or other entity. This content has not been reviewed, approved or otherwise endorsed by any of the entities included within the post.