We start off the week with an update on the Marriott Lifetime Elites, help you get an Eritrea visa, a St. Helena guide if you now plan to fly there, the latest on the Marriott SPG transition, the United States of beer, we add another blog to the Like list, surf the biggest wave ever, catch up with Google, get you free elite status with National Car Rental, learn the causes of death, an amazing destination being built in Norway for astronomy fans and lots more! Always freeeeeeeee. For all, sad!
TBB Blog Mission: To Educate. Entertain. Inspire. In That Order!
Support TBB by applying for CREDIT CARDS, shopping with our AMAZON AFFILIATE LINK & clicking our REFERRAL LINKS
The final word on the Marriott/SPG Lifetime status rules. Can we all move on now? Oh wait, here are more answers for the Marriott SPG transition.
Just in case you did not get free National Car Rental Emerald Club Executive Membership for Visa Infinite Cardholders.
Just in case you visit St. Helena now that there are airplanes taking you there…What to See and Do in St. Helena.
Wait, since we are onto places around here where we will likely never see any Hyatt hotels, here is a very helpful post on how to get a visa for Eritrea.
Car rental companies are changing fast. Startups like Uber decimated taxi companies. Rental cars are next. Car sharing is changing this market. Article keeps referring to Turo. I avoid Enterprise and Turo. How about you? These facts jumped out at me:
Enterprise is the biggest player at $22 billion in revenue last year. It owns Alamo and National. It has a fleet of nearly 2 million cars and trucks and owns about 38% of the market in airports. It has 7,700 locations around the world.
Unbelievable! This is the Official World Record for the Biggest Wave Ever Surfed. At 80 feet!
You probably should read this: 15 mind-blowing announcements Google made at its biggest conference of the year. I dont't see myself outsourcing the phone call to the reconsideration line or trying to get me a retention bonus but…at this rate…it may not be too long!
Dear readers, is it just me? With all the paywalls going up online, are we entering a new era of Subscription Hell? I think so and it just blows. But I understand the economics. Maybe I do this here and I keep you all 16 devoted readers. Ok, I am kidding…just thinking out loud!
This is pretty long I admit: The Mystery of the Killer Vacation. But what a story wow! This is what plain greed does to people. It drives them to…kill sometimes. I'll flip the switch to this guy for free!
This is pretty useful imho. Keep it or Toss it? How long will your favorite food or beverage stay safe and tasty? What's the best way to store it?
Good stuff here: Nassim Nicholas Taleb Has Never Borrowed a Cent in His Life.
I have an allergy to borrowing and a scorn for people who are in debt, and I don't hide it. I follow the Romans' attitude that debtors are not free people.
What I do with my money is personal. People who say they give it to charity, that's a no-no in my book. Nobody should ever talk about a charitable act in public. [Wounded Warriors and the others you guys!]
Most people don't understand how to handle uncertainty. They shy away from small risks, and without realizing it, they embrace the big, big risk. Businessmen who are consistently successful have the exact opposite attitude: Make all the mistakes you want, just make sure you're going to be there tomorrow.
It means people who make decisions in any walk of life should never be insulated from the consequences of those decisions, period. If you're a helicopter repairman, you should be a helicopter rider. If you decide to invade Iraq, the people who vote for it should have children in the military. And if you're making economic decisions, you should bear the cost if you're wrong.
Money can't buy happiness, but the absence of money can cause unhappiness. Money buys freedom: intellectual freedom, freedom to choose who you vote for, to choose what you want to do professionally. If money is the cause of your worry, then you have to restructure your life.
If nobody's paying my salary, I don't have to define myself. I find it arrogant to call yourself a philosopher or an intellectual…[or Thought Leader lol].
This looks awesome! I will link to the first trip report to this place I see online #hint. A spectacular destination for astronomy fans is being built in rural Norway.
Causes of Death. Very educational. HT blog reader in the comments!
Pretty self explanatory you guys: The United States of Beer.
This song defined my youth and it still applies sometimes I am afraid lol.
Suicidal Tendencies – Institutionalized
"I am not crazy!". Can you imagine a Titan posting links to Suicidal Tendencies? Lol!
The travel blog concrete and kitsch has been added to the Blogs I Like list. Great job you guys, the Eritrea post made me finally do it!
And I leave you with this…TBB saying no to sponsored posts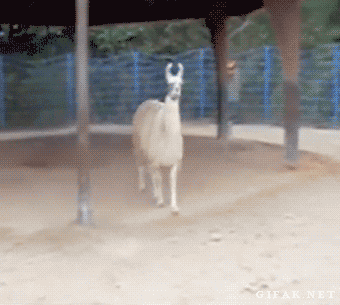 TBB
travelbloggerbuzz@gmail.com
Follow TBB on Twitter @FlyerTalkerinA2
You can subscribe to TBB below, winners only!
Opinions expressed here are author's alone, not those of any bank, credit card issuer, hotel, airline, or other entity. This content has not been reviewed, approved or otherwise endorsed by any of the entities included within the post.