We bring you the news that more Hyatt hotels are here, a complete Hilton Honors guide, visit a museum with many historic airplanes, Amex is out of control, another hotel brand this time by Caesars, warn you not to do these things with your boarding pass, tourism to Chernobyl becoming not too exotic anymore, so many Starbucks out there, an awesome movie trailer about the Apollo 11 mission, the DeLorean car may be coming back, amazing photos from the polar vortex and underwater and old India, we bring a classic TBB made video from way back now that Emily has left the scene, we rant on Amex, say hi to Mile Nerd eating sexy pears and more!
TBB Blog Mission: To Educate. Entertain. Inspire. In That Order!
You like my blog? Send a link to someone please!
Are you ready for the weekend? Let me take you into it with yet another Buzz post!
The hobby starts here: Best Credit Cards via Mile Nerd updated as of February 1st. Thanks for the great support last month you guys, lets do it again! Always check this list so you do not click on an inferior offer with my links and please please support the blogs you want to keep around before they give up and go write for The Points Guy lol.
How about we start with a Complete Guide to Hilton Honors.
Every blog wrote about the Hyatt announcement that we now have more hotels to choose from: The Latest 56 Luxury Hotels with Hyatt and Their Award Categories. I think it is pretty generous to give all World of Hyatt members free breakfasts and a shot at an upgrade! And always very nice to have more choices as this chain tries to keep up with the giant competitors! And some of these hotels appear to be great deals on points! Oh, and here are 14 New Luxury Hotels You Can Book with Hyatt Anniversary Certificates too, nice job Hyatt!
And now we get casino hotels introducing new brands that do not have any gaming at all! Caesars Doubles Down on Its Non-Gaming Strategy With New Brand. The name? Caesars Republic. Seriously?
Stop posting pics of boarding passes or any info with your reservation number! And never leave a boarding pass on the plane or just discard it casually okay? Your Flight Reservation Number Can Unlock a Wealth of Information to the Wrong People.
I had forgotten about this museum, I should probably visit it one day! Some of the most historic airplanes in the world are at a Michigan museum.
Don't you think that Chernobyl is just not what is used to be? Speaking about tourism. Now we have an art opening there too…What's next, an amusement park?
Interesting list! The countries with the most Starbucks locations. Even…Andorra has one! Here is the Top 10:
| | |
| --- | --- |
| United States | 14,758 |
| China | 3,684 |
| Canada | 1,542 |
| Japan | 1,415 |
| South Korea | 1,260 |
| United Kingdom | 1002 |
| Mexico | 715 |
| Turkey | 457 |
| Taiwan | 454 |
| Indonesia | 378 |
This looks mind blowing, wow! Trailer for "Apollo 11", a Documentary Based on Pristine 65mm Footage of the Mission.
Hmm, will we start seeing a comeback of this car? Inside the Car Company That's Resurrecting the DeLorean.
Amazing! Winners of the 2018 Ocean Art Underwater Photo Contest.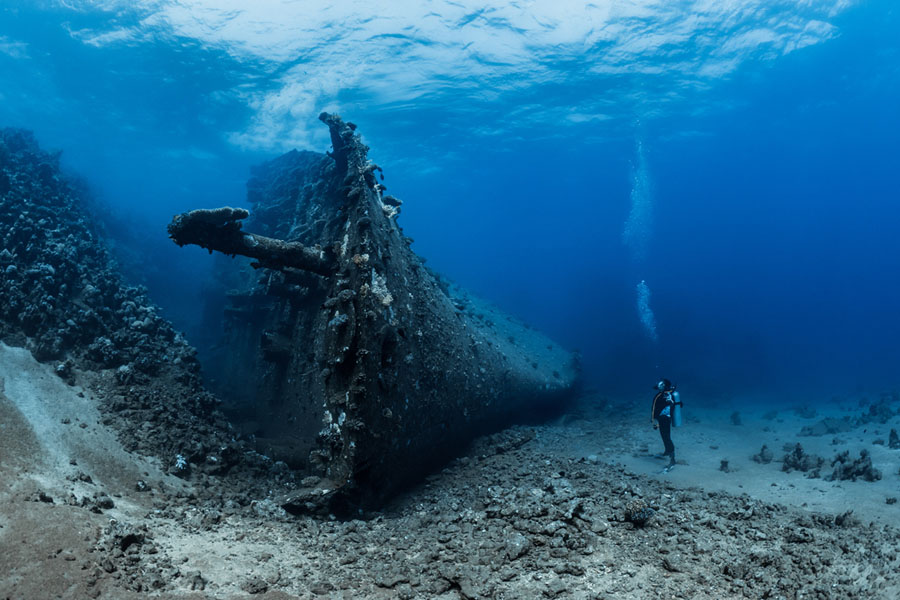 You may have heard it is pretty darn cold in the Midwest. Especially the last two days, everything is closed. Even no mail delivery too! Enjoy these: What -20° looks like in the polar vortex across the Midwest.
This is excellent: A visual history of 150 years of photography in India.
And we are now entering BLOG BUZZ, a blog area for advanced hobbyists and veteran blog readers…
Mile Nerd is back with a monthly post writing about sexy pears and Range Rover asshats lol.
Remember the good old CVS Vanilla Reload days? Back in 2014 I made this Hitler parody video…in one sitting! Talk about letting my inner creative artist come out lol. Hitler finds out Vanilla Reloads will be cash only at CVS. I am missing Emily already #notreally. When this blogging career ends one day, we can look back at my work here TBBing and this video…What will others be remembered for? For BS like "credit is your most important asset" and "apply for these same seven credit cards at once because…this shitty tool we came up with always brings up the same seven credit cards that pays us the most". Ok, I better stop, need to stay positive 🙂
I predict this will expand, sad! Chase Starting to Show an "Eligibility" Pop-Up – Why This Could Be Good News.
Have you seen other bloggers doing posts about how much they got to travel for "free" this way? Can Award Travel Cancellation Fees Cost You More Than Award Travel? Probably not…as it would hurt conversions for sure lol. Tough break Andy!
I am seriously thinking to give Amex that finger! What the hell are these guys doing? On top of all their shenanigans going after the churner types and in the process pissing off legit young about to graduate with great job millennial types ( or are they Gen Z or something ) like my son who just seems married to the Chase Sapphire Preferred card? We both can't believe Amex won't give him the 60k Delta miles for one Delta card, his first!!! Talk about bait and switch and then reading back to us the Terms & Conditions of the offer lol. Anyway, they are now sending 1099s for credit card referrals, are you kidding me? Wait, there is more! That WeWork benefit they added to the Amex Business Platinum card to justify yet another ridiculous annual fee increase is only good for one year. SAAAAAAAAAD! I think we are going to keep our three Amex Business Plus cards for now and use them once in the blue moon. Disgusted!
And then there is the blog named Rene something. Amazing…smh to oblivion. Some of the responses to this tweet are hilarious!
An old friend from the past, GuessWho=Ingy/Rick/FTGfounder, came back to say hi!
And I leave you with this…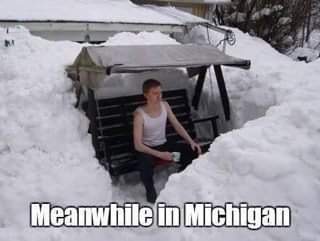 TBB
travelbloggerbuzz@gmail.com
Follow TBB on Twitter @FlyerTalkerinA2.
You can subscribe to TBB below, winners only!
Opinions expressed here are author's alone, not those of any bank, credit card issuer, hotel, airline, or other entity. This content has not been reviewed, approved or otherwise endorsed by any of the entities included within the post.