We show you the way of selling mattresses online, take a Syria trip, have Mongolian dreams, meet the OxyContin family and a touching father message.
TBB Blog Mission: To Entertain. Educate. Inspire. In That Order!
As always, click on the headline to be taken to the original source. Sometimes I insert my incendiary comments on article excerpts between [brackets].
If you enjoy my blog, please pass it on to someone you care about so they can enjoy it too. If you don't enjoy it and still read or troll the comments, you have issues, please seek help.

Thanks to all readers who have been supporting the site with your credit card, Amazon shopping and donation clicks, greatly appreciated.
Support good blogging practices with your clicks!
I LOVED this article! You will learn how business is done online. The non transparency and the conflicts of interest are rampant. I do not understand how this shit is legal. A mattress company owner calling up a mattress reviewing website owner and just buying him to recommend the mattresses he sells. Oh wait, this happens with miles and points bloggers selling travel rewards credit cards you say hey? Remember, The Points Guy Inc. got an exclusive to sell that shitty Bank of America card they came out with recently. Well, have a bucket next to you because you may want to vomit. Uncontrollably. If you have a conscience that is. It is NOT about responsibility as some old has been blogger used to say, it is a phucking responsibility not to mislead the readers who read the shit you write and trust you….Ok, I am getting really angry now. Read the whole thing. And THINK! Okay, a few gems:
It would also reveal just how thoroughly the internet and the businesses that thrived there had blurred the lines between product reviews and advertisements. All I'd wanted was a mattress, but what I got was a look at a little-known and hugely lucrative annex of e-commerce, one where the relationships can often get a little too comfy—until they're not. [Oh yeah, they get so deep in it…they start believing their own shit!]

From the beginning, Derek monetized his site and YouTube channel using what are called "referral links," or "affiliate links." These special links were embedded with a tracking code. If a consumer clicked from Derek's site through to a mattress company's website (like Casper.com) and made a purchase within 30 days or so, then that company would pay Derek a reward. [Be careful out there, either do it inside JetBlue for the miles or only click on the TBB Amazon link, thanks!]

Derek disclosed the nature of these affiliate relationships in a corner of his website, though not the exact terms. [Sounds familiar hey? This is where pumping bloggers hide them, to ensure they are not found or bothered with. How about putting them right in your FACE? Oh yeah, that would hurt conversions…]
…a much larger share of the affiliate marketing economy is made up of people like Derek Hales, stray blogger-entrepreneurs who hunt for emerging categories of products that consumers are seeking guidance on, then jockey for top position in related Google searches (like "best mattresses" or "mattress reviews"). [Experts in selling online, not in travel and certainly NOT in miles and points!! PHUCK…I feel my blood pressure rising to dangerous levels…this is not going to end well here woohoo!]

The article has a phone exchange between the Casper (mattress company) CEO and one of the affiliate reviewing bloggers. Yep, I used that bucket and I feel great!
We would even be happy to fly you out to NYC to tell you more about the product or have you spend a long weekend on one. I'd also love to find ways to work more closely. We would love to become your biggest referral check." Krim then upped his offer, promising to boost Mitcham's payouts from $50 to $60 per sale, and offering his readers a $40 coupon. "I think that will move sales a little more in your direction," replied Mitcham on March 25, 2015. In the months that followed, Mattress Nerd would become one of Casper's leading reviews site partners. [If you think this is normal and not wrong, well….get the phuck out of here. Now!]
Wait…this dude is not done…
"Nothing would make us happier than to pay you a ton of money," Krim elaborated in his next email, "but we need to do it in a context of being accretive to Casper. Currently you actively endorse a competing product on our review page. What can we do not to have you endorse another product as superior to ours? I am certain we can be a better partner to you than Leesa."
Wait…it gets better! So Casper sues a blogger with a negative review of one its mattresses. Please sit down:
Derek was "part of a surreptitious economy of affiliate scam operators who have become the online versions of the same commission-hungry mattress salesmen that online mattress shoppers have sought to avoid," Casper's lawsuit alleged. The company complained that Derek was not forthright enough about his affiliate relationships, noting his disclosures were buried in a remote corner of his site. This did violate recently issued FTC guidelines, and Derek updated his site to comply. [LOL]

But wait, it gets even DIRTIER! This Derek dude was recommending his favorite mattresses by a company named Leesa. Oh wait, he was also the top salesman too! And the dirty shit just goes all the way from here onwards.
So, be careful what you read and what you click online okay!
Exactly what the headline says. It is shocking but not going to use that for clicks, come on! The two American volunteers scare me…more!
Just click it…To enjoy AMAZING photography in Mongolia.
I had no idea about this family, the Sacklers. They control the billions from OxyContin. Yeah, that pain medication so many have become addicted to in this country! Very educational read. Be careful out there! And thank you so much to investigative journalists out there!
You're aware America is under siege, fighting an opioid crisis that has exploded into a public-health emergency. You've heard of OxyContin, the pain medication to which countless patients have become addicted. But do you know that the company that makes Oxy and reaps the billions of dollars in profits it generates is owned by one family?
You know once in a while my blog does try to inspire, it's true! And this short video is about Klara Prowisor, now 92 and living in Tel Aviv, who escaped the gas chamber at Auschwitz by leaving her sick father and jumping from a train in Belgium. Well, not going to spoil it here, you just need to watch for yourself!
Other bloggers blog about unimportant "shocking" moronic incidents involving passengers so they can generate clicks to make more money. I bring you stuff that makes you cry. Yes, I am crying. Because, deep down, I have a heart like butter 🙂
And I leave you with this…When yet another former newbie discovers his/her favorite miles and points blogger does not give a shit about him/her!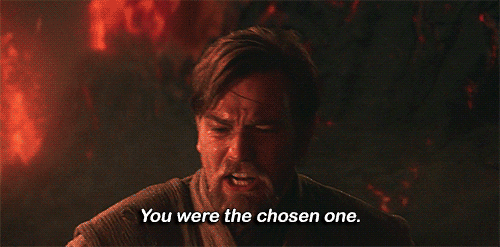 Check out my updated blog lists: Blogs I Love, Blogs I Like, Blogs To Ignore
TBB
travelbloggerbuzz@gmail.com
Follow TBB on Twitter @FlyerTalkerinA2
You can subscribe to TBB below, winners only!
Opinions expressed here are author's alone, not those of any bank, credit card issuer, hotel, airline, or other entity. This content has not been reviewed, approved or otherwise endorsed by any of the entities included within the post.