We bring you the TBB Best of Web Sunday links: we follow Rick Pitino in exile in Athens playing in the Greek Basketball and Euro leagues now, we see how humanity + AI can improve us together, we are all addicted to something, the world is getting  better or worse, look at brutalist buildings and a video about finding Giannis. Thank you for visiting and reading my blog!
TBB Blog Mission: To Educate. Entertain. Inspire. In That Order!
You like my blog? Send a link to someone please!
Every Sunday I pick the best reads that blew my mind in the previous week. It can be…anything! I like to be eclectic and despise salesy/clickbait/sameold content you read…everywhere else!
As always, click on the headline to be taken to the original source. Sometimes I insert my incendiary comments on article excerpts between [brackets].
Now disgraced Rick Pitino, out of the blue, went to coach Panathinaikos, a team in Athens, Greece. And you won't believe what happened next lol. So, some writer from The Ringer goes to Athens to interview him. And it probably takes a writer who has never been to Greece to bring the amazing absurdity of my home country. Yes, I do have a love hate relationship with it. It is impossible to even come close to comprehend how the whole country operates…unless you live there for a while. And there will always be things that you will NEVER understand. The writer brings the absurdity of it all closer to you. And when it comes to sports it can get so flippant I have no words to describe. Some excerpts, you are in for a wild ride!
Panathinaikos fans are passionate about their team and, now, their famous new coach. So is the owner. Dimitris Giannakopoulos has a bit of a reputation in Athens. Giannakopoulos took control of the team from his father, Pavlos, who ran it for decades and died about a year ago. [The elder Pavlos was a really nice guy…but his kids are in WTF lala land]

More recently, Giannakopoulos tore his rotator cuff and had surgery on his shoulder—then celebrated with a post-op cigarette. In bed. At the hospital. Which he naturally posted to Instagram. [You think that's crazy? There is now an infamous picture of a Greek politician running the Health Ministry doing a press conference while smoking, only in Greece!]

Giannakopoulos has a history of bursting into referees' locker rooms, and simply accusing them of taking bribes is actually one of his more genteel methods. According to the referees' report from a 2013 game against Olympiacos, Giannakopoulos, flanked by three men, cursed at one ref in the locker room and said, "You will not leave this place." In 2015, after a playoff game against CSKA Moscow in Athens, he allegedly took it even further, telling the refs, "I'll kill you. You will not leave Greece tonight alive! I promise you this from my eyes." He also reportedly told the officials, "I'llfuck your mother, your wife, your children in front of you." Incredibly, Panathinaikos won both of those games.
In that way, the Greek Cup semifinal could not have gone better. I'd heard so many tales in advance of the game, but the proceedings exceeded expectations. In the early 1900s, basketball players were called "cagers" for the metal fence that often surrounded the court. In Greece, that term still applies. There was a protective wall behind the benches of both teams, and a net was raised to the rafters to prevent people from throwing things on the court.
There was good reason to take the precautions. The air inside the arena was thick with smoke from cigarettes and flares, and the stands were packed with frothing fans. Almost none of them were women. There were even fewer children. In the front row, one man wearing white-and-green face paint shook a giant inflatable penis at the Olympiacos bench. Not far from him, another man, also in face paint, was shirtless and played a bongo he'd somehow smuggled into the arena. Basket teams in Greece have firms, just like European soccer clubs. Each part of the main fan area was divided into subsections with signs for identification: Victoria, Skyros, the Hooligans, Gate 13, Kavala, and, the hardest to miss, West Block, which unfurled a giant banner from the upper deck with a menacing gas mask emblem. When the Olympiacos players came out for warm-ups, the fans made the Greek fuckyou gesture and chanted in unison. I asked Liogkas what they were saying, and he smiled: "Olympiacos,motherfuckers."  [Guys, Greece has not been a normal country in a long long looooong time!]

At halftime, Panathinaikos had a 15-point lead and seemed certain to cruise to a comfortable win. Then something weird happened. I was talking to a Greek journalist—about 150 credentials had been issued, roughly the number for an NBA playoff game—when word began spreading that Olympiacos was refusing to play the second half. Impossible, I said. Not impossible, the reporter replied before flicking his cigarette butt in the direction of what appeared to be an air filtration unit. Sure enough, Olympiacos forfeited at halftime. A friend of DTG's quipped that they probably quit "due to smoke inhalation." As it turned out, it was Olympiacos's turn to complain about the refs. But instead of making accusations about bribery, they simply left their ball behind and went home because of perceived bad calls. [Everything is possible in Greece, I mean, this small country managed to fool so many out of billions and kept the charade a lot longer than it was ever imagined!]
That's when Pitino showed me a photo of Giannakopoulos—who had spent much of the game leaping out of his white leather courtside throne to clap with both hands, one of which was attached to an arm in a sling—placing a pair of red women's underwear on the empty Olympiacos bench. Because of course he had red women's underwear at the ready for just such an occasion. [LOL…I mean, what else are you going to do? I have some of that DNA in me, no doubt. Stop taking yourselves so seriously guys!]

"I've never seen anything like this." – [Rick Pitino's most often used sentence in Greece. For real!]
Well, this is a deep dive into embracing AI and it is a very optimistic take about our future. Phew, I was getting worried for a while that the robots will rise up and kick our ass…after taking all of our jobs!
The author's message is that we can be better together:
1: Automating the routine enables us to be more creative
2: Machine learning gives us superpowers in the physical world
3: Helping Us Make Better Decisions
4: Automating dangerous jobs & tasks makes us safer
5: Machine learning will help us understand each other better
In all five areas above the author gives specific examples taking place NOW!
And the message about jobs is very hopeful indeed. Closing with two graphics:
RampCapital runs one of the most hilarious Twitter accounts.  Anonymously. Tweets about the markets, his dad and just hilarious stuff. Needless to say, whoever it is, he/she is very entertaining! And just recently started blogging. And then BANG, he hits us with his addiction story, wow!
You should read his personal story. And how easy it is to get addicted to these pain pills, sad!
We're all addicted to something.
How we deal with that addiction defines who we are as a person and how we live our lives.
You probably see this too. The data tells us that our world has come so far and it is likely only going to get better. And then you have a whole bunch of Debbie Downer stuff just fighting back, from nuclear holocaust, to global warming burning us all, to…you name it!
The revolution of possibility is driven by education, science, innovation, and design. It is a cluster of scientific and technological revolutions, all feeding one another. It is about access to wealth, health, and personal freedom.
The revolution of negation is driven by superstition and fear. It is a different sort of cluster—of ignorance, despair, greed, racism, and hatred. It is about shutting other people out and protecting only ourselves. In one version of events, we act collectively; in the other, we hoard our wealth and act alone.
Yeah, I place Trump in the second camp. This assures me tons of negative comments and emails which I will use to PROFIT by jacking up my ad revenue. Oh wait, what ads? #facepalm
Author ends with a hopeful, idealistic message. But how practical really is it with so many nutjobs running so many countries huh?
The two revolutions I have outlined may seem like a simplistic model for a complex, ever-changing world. But they help clarify the way forward. We must find ways to trust one another and commit to global well-being, not just the betterment of ourselves, our city, or our country. In the end, all of us will have the right to choose our revolution, and by extension, every country and region will also make its choice. But unless we choose together, unless we collectively see and embrace the revolution of possibility that lies ahead, we will default to the revolution of negation. We will have lost our opportunity.
Fantastic collection of photos of so many ugly buildings. Sadly, we are losing them slowly…
And a bonus link for you guys…
How this kid was discovered, his family's story and now mega star status in the NBA is one of those preciously sweet feel good stories in life!

And I leave you with this…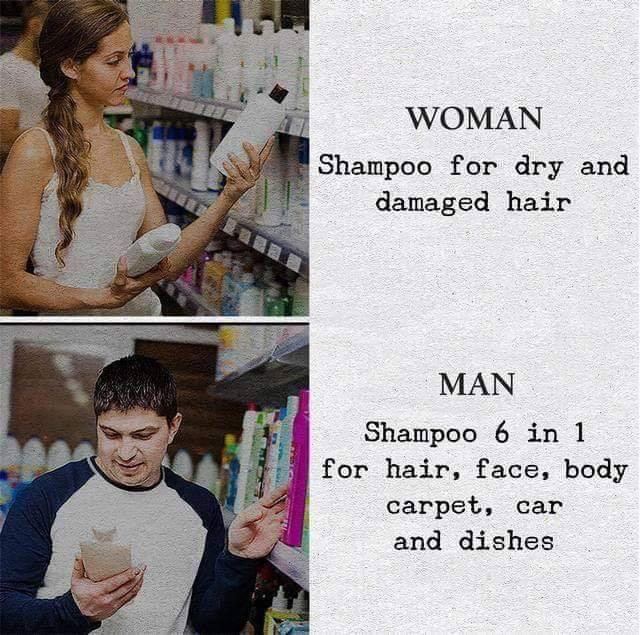 TBB
travelbloggerbuzz@gmail.com
Follow TBB on Twitter @FlyerTalkerinA2.
You can subscribe to TBB below, winners only!
Opinions expressed here are author's alone, not those of any bank, credit card issuer, hotel, airline, or other entity. This content has not been reviewed, approved or otherwise endorsed by any of the entities included within the post.