We bring you the TBB Best of Web links: What we are facing with the outrage epidemic, the full Zuckerberg Recode interview, a gripping story about the multi year McDonalds Monopoly game con, a fun thorough cannabis biography and a deep dive into investing without people with robo advisors and stuff like that! We end it with an equally awesome pic and gif!
TBB Blog Mission: To Educate. Entertain. Inspire. In That Order!
As always, click on the headline to be taken to the original source. Sometimes I insert my incendiary comments on article excerpts between [brackets].
If you enjoy my blog, please pass it on to someone you care about so they can enjoy it too.

This hits the nail on the head. Or…it hits home. Or…you know what I am talking about! I am talking about this…
The political atmosphere in America seem to have deteriorated a lot in the last few years. A lot of yelling. A lot of arrogance and overconfidence. A lot of trusting of stories that confirm what we already believe as opposed to stories that challenge what we only think we know. And a lot of trusting of stories that are literally not true.
People don't just disagree with each other. They can't imagine how a decent human being could disagree with their view of immigration or the minimum wage or President Trump.
It's not just America. It seems to be happening in Europe as well. Everyone seems angry.
Yeah, it is happening all over, sad! But why? The author believes something has changed.
What has changed is our ability to feed and indulge our tribalism, particularly with news and politics. This new-found ability is the result of the transformation of the news and information landscape. It began with cable news. The internet has taken it to a new level.
First, the good news about that transformation: for a curious person interested in discovering things about the world and how it works, this is the greatest time to be alive. Podcasts, online education courses, wikipedia, and youtube videos are incredible resources for learning. [This is why you are here! And you don't click on clickbait crap and endless credit card marketing posts masquerading as expert advice…]
This profusion of informational choice lets me to customize the news and information I consume. There are many ways to do that but the most common way is through social media platforms such as Facebook and Twitter… With Twitter and Facebook, I create my own newspaper, my own news channel. I can get the highlights of every network. Every newspaper. Every pundit. Every talking head. Any reporter who does interesting work. This information revolution is an extraordinary achievement.
The news business suddenly became very challenging. It suddenly became a lot harder to make money. The organizations that figured out how to make money survived. A lot of newspapers didn't. A lot of news sites on the internet struggled to pay their bills. There was a big shakeout that's still going on. But one thing is very clear. Traffic is crucial. Visitors, eyeballs, attention are all scarce. Getting more of them helps pay those bills.
I stop quoting, read the whole thing. The author makes a lot of sense to me…
Louder and angrier sells. That's part of the reason Trump won the nomination. Bernie Sanders, a self-proclaimed socialist, used louder and angrier and almost beat Hillary Clinton.
After a while, I can't hear you any more. All I hear is my own choir which admittedly, sounds very sweet to my ear. My tribe makes the best music, after all, doesn't it? The problem is that if I never hear you, I start to imagine you aren't worth hearing. Echo chambers are dangerous. Even when I hear you, I don't bother to listen. What could I possibly learn from someone who is always wrong?
There is no easy cure to this. The author offers some ways to help in the end…
An excellent interview. No pushover questions. I think you will find it very interesting and educational. Not sure about inspiring lol.
We are going to enjoy visiting FB's headquarters next week and hopefully sample all the food they are feeding their staff. For freeeeeeee!
What a story this is, wow! This will definitely become a movie one day, I would be shocked if it does not!
I find it unbelievable that this one guy managed to get away doing this for so many years, WTF!
Jerome Jacobson and his network of mobsters, psychics, strip-club owners, and drug traffickers won almost every prize for 12 years, until the FBI launched Operation 'Final Answer.'
If you are interested in the subject, I guaranteed you THIS is the best article I have read recently. It is a must read. Just like the Chase Sapphire Preferred is THE travel rewards you must get lol.
Fascinating history behind this plant that appeared on Planet Earth 65 million years ago. Lets see what happens in Canada when recreational use becomes legal on October 17.
Or you can read this long piece in a PDF.
Howard Marks has a gift writing about investing. It is required reading among investment professionals imho. I may not always agree with him but I absolutely love his writing style!
If you are as fascinated about investing, and in this piece particularly about passive investing and ETFs, quantitative investing and robo advisors…you will enjoy to learn what he thinks about them. I sure did.
Lets end this baby with this: Full Disk Image of Earth's Western Hemisphere Taken May 20, 2018.
And I leave you with this…You all enjoy your Sunday!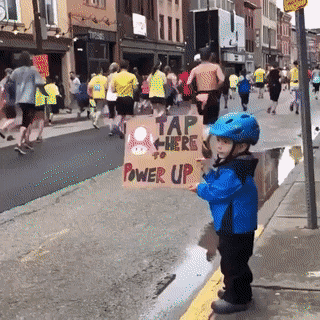 TBB
travelbloggerbuzz@gmail.com
Follow TBB on Twitter @FlyerTalkerinA2 and now on Instagram.
You can subscribe to TBB below, winners only!
Opinions expressed here are author's alone, not those of any bank, credit card issuer, hotel, airline, or other entity. This content has not been reviewed, approved or otherwise endorsed by any of the entities included within the post.