Let's go on a wild ride through the top 25 travel rewards credit cards out there, travel to some amazingly colossal sites around the world and to Easter Island, admire some photography winners, chase some guy all over South America, watch in awe Alex Honnold do his climbing thing and then show you how money is made in this hobby business.
TBB Blog Mission: To Entertain. Educate. Inspire. In That Order
You can support TBB by clicking/forwarding any of our Referral Links and starting your online shopping at our Amazon affiliate link . Or click on the Amazon Banner on the right, thank YOU!
The Top 25 travel rewards credit cards.  By Mile Nerd. No affiliate credit card links like the mega cc pumper "travel" bloggers. Who do you trust?
Good informative post by The Free-quent Flyer " Moving credit lines between American Express accounts"
I like the Wanderlusty travel blog at First2Board. Great photos, there is a certain feel to them that I just, well, like. Very nice series on Easter Island. This opinion has not been influenced by any bank, I call it as I see it. Get the bloggers in the TBB Blog Frontline report to talk about churning credit cards to earn more points. LOL.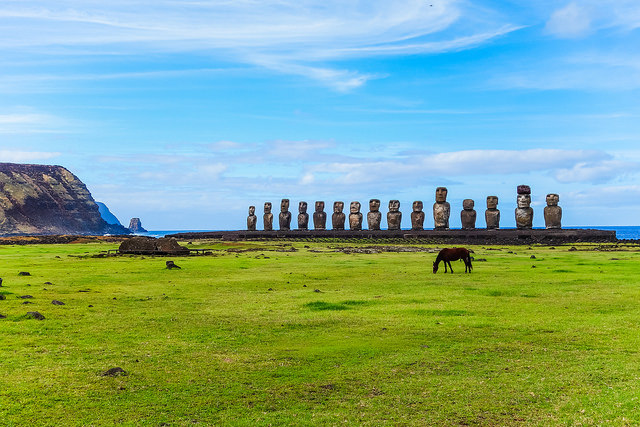 33 colossal monuments and statues around the world. By Matador Network.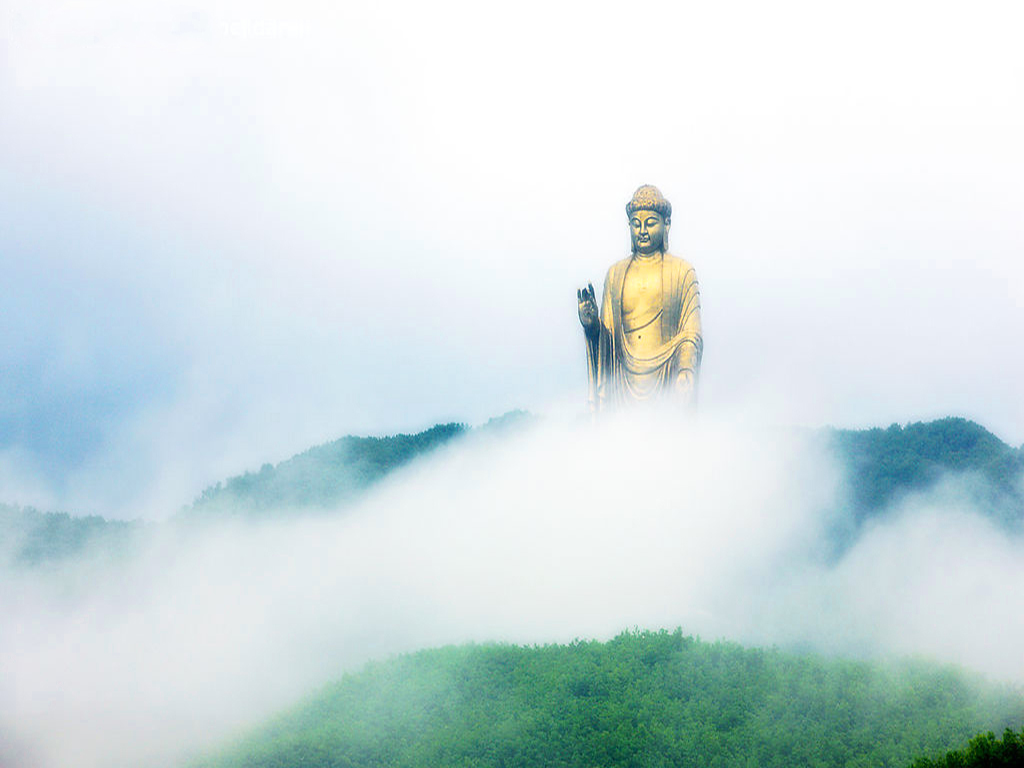 2014 iPhone Photography Award Winners Prove That Amazing Photos Can Be Taken Without An Expensive Camera At Bored Panda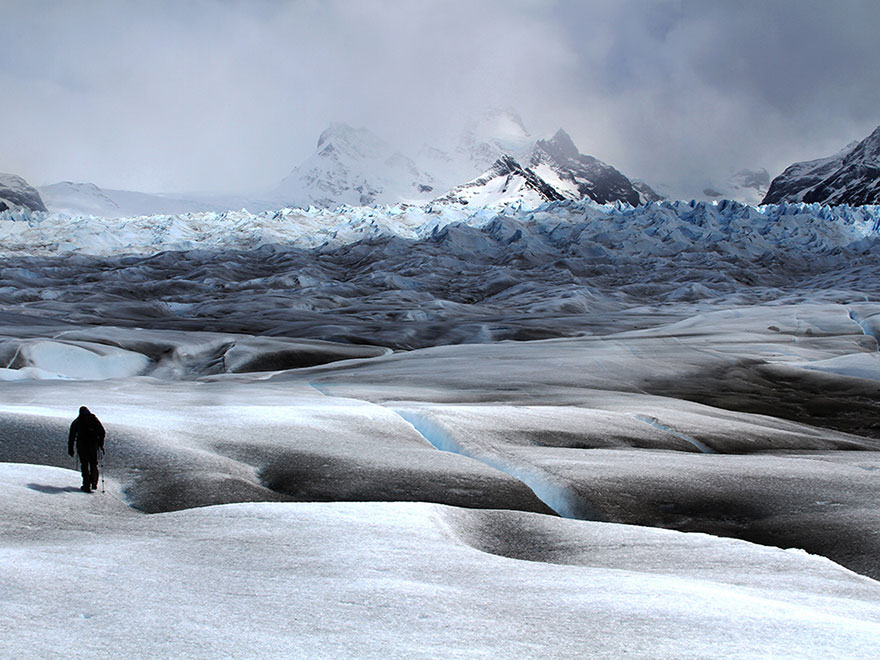 Yomadic says goodbye to Nancy. "It Just Got A Lot Harder To Use the Words "Epic Road Trip".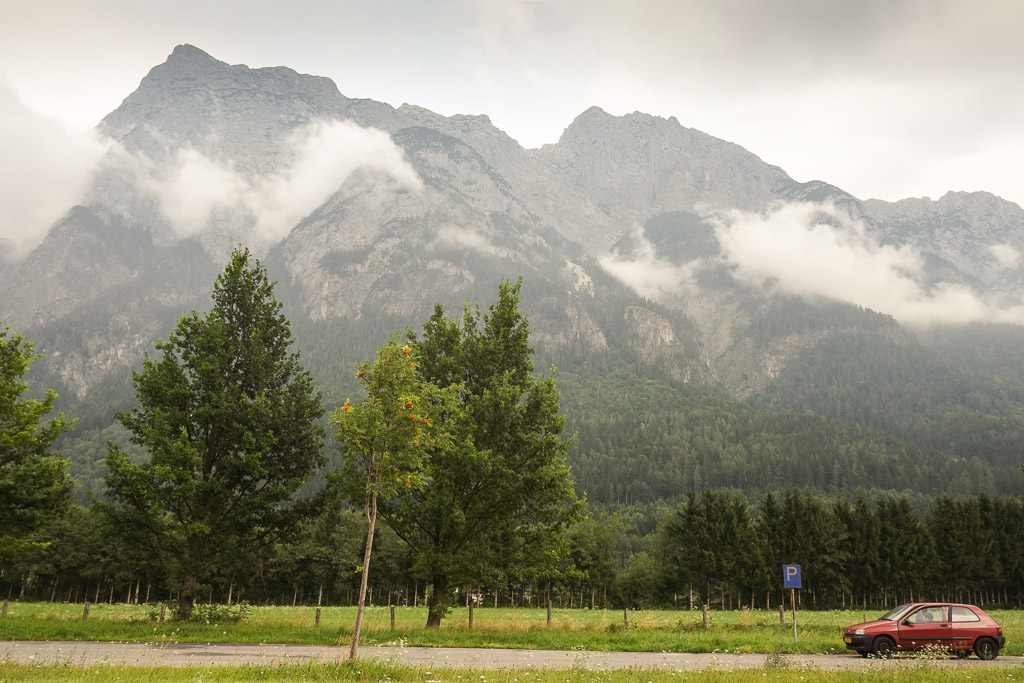 Filmmaker Chases Himself Around South America. Another great video I found at The Adventure Blog.
Living True With Alex Honnold. Another awe inspiring video about this kid, again at The Adventure Blog (I should add this to the Blogs I Like soon!).
There are many videos online with people exhibiting their soccer skills. But this guy is probably one of the very best, if not THE best! Watch it here.
TBB BLOG FRONTLINE REPORT
This section is intended for long time followers of this quirky hobby.  I am a firm believer that this hobby has been overtaken by businessmen employed by major banks to sell credit cards to their readers non stop. They market themselves as travel and miles/points experts. I think it's a travesty. There are many other bloggers who blog responsibly and know so much more about travel and certainly SO much more about miles/points!
I separate some of these blogs in my Blog Reviews section. For an in-depth investigative piece of the influence of credit card marketing please read: The "Travel" Miles/Points Blogosphere Has Turned Into a Giant Credit Card Pumpization Scheme!
Do you remember some time ago Amtrak promoted the Amtrak Residency program where they will let bloggers travel for free on their trains and let them write? Amtrak received 16,100 applications, wow! They managed to narrow it down to 115 semi-finalists.
Frugal Travel Guy – My Tournament Poker Career Comes to a Crossroad    [ Thank God, no more poker posts! "Rick lacks self control"…We know!  Links to Frequent Miler who "pumps" credit cards the way it should be! ]
Million Mile Secrets – Today Only: Save on MGM Las Vegas Vacation Packages   [ You can save 10% on these crappy deals by clicking on my Amex card links! They pay me a lot of dough, sure appreciate it. My mother in law does not talk to me anymore ever since I took her off my disclosures and added that Amex is a blog advertising partner…yeah, like they pay me to advertise here…huh? No, they pay me to push their credit cards, god bless them! And you for clicking on them every day, I have more coming up! ]
Milevalue – How to Get Tremendous Value Out of Your Lufthansa Miles Without Leaving the USA    [Lufthansa card is sold by Barclays. I am an affiliate for all Barclays credit cards, I really like them. Click on it. Please ]
The Points Guy – Daily Getaway June 16: Las Vegas Hotel Packages       [ You can save 10% on these crappy deals by clicking on my Amex card links! They pay me a lot of dough, sure appreciate it. I need to pay my staff while I interact with the media all day sharpening my point skills! ]
PointChaser – My Failed 11% Cash Back Experiment   [ I take enough beating for my expert credit card pushing commentary on Frugal Travel Guy so I use my little blog to post stuff to increase my reputation and sharpen my credit card marketing knowledge I have learned, so please click on my Barclay's Arrival credit card and BeFrugal affiliate links]
Mighty Travels – An Introduction to The Starwood Preferred Guest® Credit Card from American Express – Sign-Up Bonus, Reconsideration Numbers and Application Links    [No spin, buy it. Just do it. Or let TBB refer you to the same offer (Personal or Business) and let me earn 5k SPG points! Email me your name and address or leave in the comments. Gracias. My mother in law will approve this…for real!]
Rene's Delta Points -It is important to have your Sky Club card with you when you fly.   [Why? You can make your wallet fatter with another card. You will likely never need it but you can get one. It is so neat. ]
The Points Guy – Getting The Most Rewards For Your Minimum Spend    [ Holy Mother of God…38 credit card links. The Credit Card Guy. Click on my links. I never stop, more are coming! Let me give you a hint. For non conflicted credit card advice, why don't you start at Mile Nerd's post above huh? ]
Million Mile Secrets – Using Starwood Points: Part 1 – Earning, Transferring, and Preventing Your Points From Expiring   [ A 7 parter on tap. Didn't we see this before? Click my Starwood Amex links. My mother in law asked me to give her a referral…I told her no, click my links ]
Frugal Travel Guy – Activate the Latest Chase Freedom Bonus: 5% Cash Back at Gas Stations and Kohl's   [ Click you know what ]
Noob Traveler – What is the best rewards credit card to get for flying domestically?    [ Of course you are not going to just get one credit card, you will get half a dozen! Click them. Check us out in Santa Monica, we traveled there for free with our credit cards, please click them ]
The Points Guy – US Airways 100% Share Miles Bonus Returns Through June 30, 2014   [Click on my US Airways credit card. While at it, click on my Amex Premier Rewards Gold, the Chase Sapphire Preferrred and the Barclays Arrival card, sweeeet! ]
Million Mile Secrets – 14 Days Only: US Airways 100% Bonus on Shared Miles!    [ What I said right above plus Emily in some First Class cabin ]
DansDeals – USAirways Share Miles Promotion Is Back, But It's Not Nearly As Valuable This Time    [ Holds himself back from pumping(!!!). Just a short note telling you what you need to know, mainly that "But this promotion is no longer the golden goose it once was." ]
The Miles Professor – US Airways Share Miles Promotion Back, But Not As Good   [ Long intro to the main course: the US Airways card credit card link. Give credit for not adding more cards like the others. ]
Rene's Delta Points – Is it really wrong to bring "smelly" food on-board a Delta flight?   [WTF! Another thought provoking and educational post. Do you smell my sandwich all you poor people in coach? HOOU can not be used to buy a snack on Delta anymore, OMG, what a catastrophe! ]
Milevalue – The New US Airways Share Miles Promotion is 100% Different  [Never miss an opportunity to sell Barclays credit cards, click my US Airways link. ]
Million Mile Secrets – Using Starwood Points: Part 2 – 11 Ways to Use Your Starwood Points  [Stay tuned for 3-11 parts. We have so much to offer our readers so we just go and recycle old multipart posts. Click on our Amex links. Hey mother in law you should know better not to ask me for a referral, come on! ]
Million Mile Secrets – Today Only: Save on Club Carlson Points   [The obligatory post about the Daily Getaway no deal. Click on my Amex links to get 10% off on another no deal. Make sure you do the math before buying .While here why don't you click on my Club Carlson credit card, it pays me too. Love it when I see Daily Getaway no deals about vendors with affiliate links I can sell on top of my Amex links! Amex is a blog advertising partner by the way. Amex uses my site to advertise pay me lots of dough to sell their credit cards ]
Mighty Travels – How to make one million airline miles with just 2 credit cards and $6,436.75   [ Catchy title huh? This is how you write for Google! It's all here: Free, Maldives, Park Hyatt Tokyo, million, Etihad, etc. And this dandy one (for Evolve): "Once the payments have accumulated, request a refund from the store via check". WTF! Oh wait, this is how you write for Google AND let mainstream media take notice of you. Welcome Manufactured Spending to CNN, woa: "How to buy 1 million air miles for $6,500". Hey, invite this guy to the Chicago Seminars too! ]
Frugal Travel Guy – Living In A Tourist Town – Love It Or Hate It?   [Breaking News: No credit card was pushed in the body of this post by Howie. What is going on there, hello editor where is your note? Just so you know, big cities have lots of people living in them, we now live in Savannah, we love small tourist towns, be a good ambassador for small tourist towns, here are a few links, how the hell did I write a post without a way to push any credit card in our shelves! Please forgive me as I will get back on track soon.]
The Points Guy – Daily Getaway June 17: Club Carlson Points  [ Just read what was written above for Million Mile Secrets.]
Deals We Like – Amex Daily Getaways: Purchase Club Carlson Points  [OMG! Shocking News! No Club Carlson credit card was pushed! ]
Mommy Points – Club Carlson Points for Less Than 1/2 Cent Each Today via Daily Getaway  [ Non shocking news here, click my Club Carlson credit card link. ]
One Mile at a Time – Should you Buy Club Carlson Points  [ Never have such crappy daily deals got so much play to push credit cards, click my Club Carlson credit card links. ]
The Points Guy – Fourth of July With A View: Best Hotels For Fireworks Shows   [This is why I am number 1 "expert". I pay others to write decent posts once in awhile while I insert a dozen credit card links in the post. Of course I only insert credit card links that pay me while my readers get screwed by not realizing they can get more points with credit card links that do not pay me. ]
Rene's Delta Points – Here are the travel cards in my wallet – why they get to live where they do!    [Let's do this again. Look at my cards. Click on my US Bank Flex perks card and my Barclays Arrival card. For all other cards that do not pay me I am sending you to my credit cards page where I make you scroll through to the end of the page to find them. If you want an Amex card I will send you to Delta.com because I don't like Amex anymore. If you are looking for the greatest cards like the Chase Ink cards find them yourself.]
View from the Wing – Here are 10 Great Credit Card Bonus Offers That Didn't Make My Top 10    [ Really? So we get a 2nd Top 10? Wow,  that did not take that long. I am sure your readers pushed you very hard to come up with this. ]
Million Mile Secrets – Official: Southwest 50,000 Point Cards End June 29, 2014  [ Oh brother, here we go again! Let me go out on a limb here and predict that these offers will be back 🙂 Please tell me how many times have we seen this type of posts here? My eyes can't take this carpet bombing anymore! Get your ticket for the Chicago seminar to learn more secrets aha!]
Frugal Travel Guy – I Heart Chase: Why I Love Chase Credit Cards  [ LOL. I mean, what else can you say? Rah rah Ultimate Reward points, click my Chase card links and, guess what, Chase customer service is the best. This is incredibly original information folks! At least if the writer would say this and spare us all the BS: "I love Chase credit cards because it makes this site TONS of money that allows it to pay me for pumping out repetitive posts like these!" ]
Noob Traveler – 50% Off Lufthansa Award Flights Through Mileage Bargains. Good Deal?  [ Insert show off picture in Lufthansa Business Class, insert Lufthansa Credit Card that pays me well, please click it ]
Million Mile Secrets – Fly to Europe and Beyond for Only 12,500 Miles 1-Way This Summer With Flying Blue Promo Awards  [Way too long post for a "deal" we have seen in so many places elsewhere. It kept going and going and I kept waiting for the affiliate credit card links. And waiting. And waiting. Well, good things happen to those who wait right? At the very end we go on an incredible credit card bombing spree. Surprised even me, 10 of them in a few short paragraphs. Even threw in the mix…Companion Pass WTF! ]
Frugal Travel Guy – Tips for a Cheap, Last Minute Fourth of July Getaway  [Common sense tips every human should know, click on my Barclays Arrival card. We had to throw something out there so we can get some sucker who just happens to find our blog and go for the credit card, we sure appreciate it.]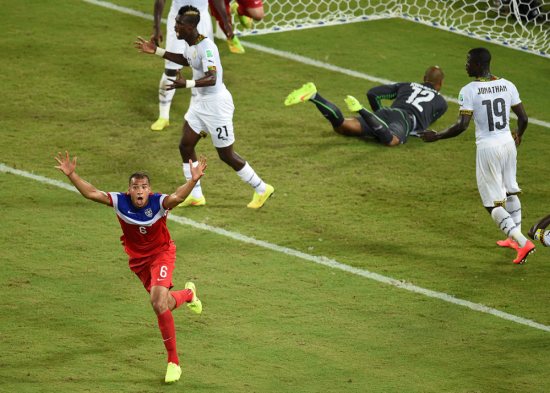 I leave you with this…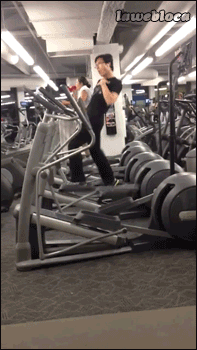 Check out my updated blog lists: Blogs I Love, Blogs I Like, Blogs I Ignore
Thank you for reading and supporting my blog
!