Let's go on a wild ride again through some developments in the miles/points world, check out some new blogs at Saverocity, learn about Amtrak Guest Rewards awards, travel to castles and Montenegro and some Russian Diamond mining town, learn about prepaid cards and steps to save for retirement. We end with the TBB Blog Frontline report listing a parade of the most ridiculously aggressive credit card marketing that exists right here in this hobby business!
TBB Blog Mission: To Entertain. Educate. Inspire. In That Order
You can support TBB by clicking/forwarding any of our Referral Links and starting your online shopping at our Amazon affiliate link . Or click on the Amazon Banner on the right, thank YOU!
If you had any Thai Airways Orchid Plus miles intended for Star Alliance awards you are getting killed. Loyalty Lobby has the gory details.
I am getting some positive mentions in the Frugalhack.me blog and the post titled "If There Was Only One: Blog". He picks Frequent Miler for the honors  and says this about mine:
If I had to pick the blog that is the most enjoyable to read, it would be Travel Blogger Buzz. His blog is extremely entertaining to read, because all he does is make fun of other blogs. If you're a travel junkie and you haven't checked out his blog, do it now! It's bound to give you a few laughs.
I like it, thank you very much. My blog, as I have stated repeatedly, is primarily about entertainment! I also like to educate sometimes and occasionally inspire!
A little bit different, more encouraging take on IHG Rewards closing accounts due to code abuse news we have been hearing lately. Head for Points wrote: Lots of stories about IHG Rewards Club closing accounts for 'code abuse'
Rapid Travel Chai wrote Caution on the Hawaiian Airlines Business Cards Everyone else will be pumping this Barclays card but this bank is weird and this is good information. I am ok if you click his links 🙂
Miles to Memories wrote " A Complete Guide To Booking Train Travel With Amtrak Guest Rewards". Pretty good guide. I will take an Amtrak flat bed in a bedroom cabin anytime before a flat "bed" in the sky.
Please welcome Kenny at Saverocity with his new blog Miles4More focusing on all things miles and travel for a 4 member family. Here is the first post: Funding Our Travel Savings Account. Saverocity continues to get better while Boarding Area continues to pump the hell out of credit cards (which is probably the main reason it attracts so many bloggers!). Wait! He comes back with a great post about A Different Perspective on Collecting United Miles Loved the wording on the disclosure, well done well done: "Disclosure: we have had two Sapphire Preferred cards and two United MileagePlus cards. They all worked just fine, and no fees have been or will be paid on any of them. And I get plenty of UR points from Chase business cards – I don't need money from them affecting what I might recommend. If you pay a dime of interest by carrying a balance on a credit card, you should press the 'back' button immediately and not come back until you have no credit card debt."  
Just Another Points Traveler wrote "I Don't Buy Points". I also don't buy them 🙂  As a matter of fact, I just burned 36k British Airways Avios points and $20 in fees to get 4 round trip tickets to New York from Detroit. This is what I call #winning.
OMG, One Vanilla cards no longer work at Wal Mart? Which blogger killed this deal now lol? So…time to sit back and…breathe. Maybe Marathon Man will get a real job one of these days…you know then this MS thingie is truly over lol.
Saverocity is crying for HELP – I think I'm having an identity crisis… Right on target again!
This Saverocity network is on a roll. Welcome TaggingMiles!
Holy Batman, here comes another one at Saverocity: Asthejoeflies
Amex will no longer allow transfer of Membership Rewards points to others' airline or hotel loyalty accounts other than yourself. This sucks! Or add an authorized user so his/her name appears on the list when you do this…
29 Dreamy Castles Around The World That Will Leave You Enchanted. By Bored Daddy.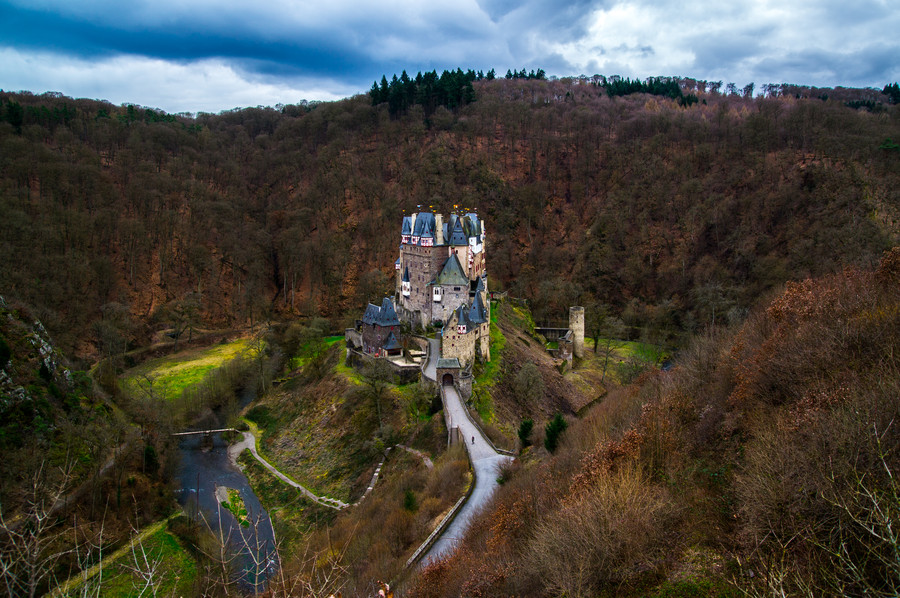 How Diamonds Are Mined in Russia. This picture caught my eye. The link contains fascinating pictures of a Russian town next to a diamond mine.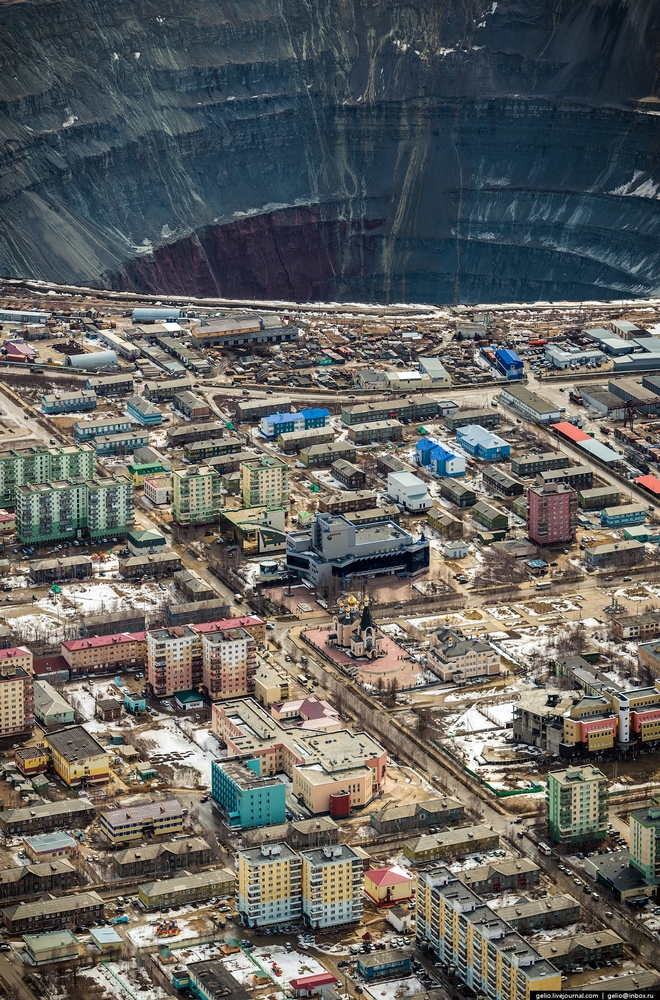 The Blonde Gypsy gives us a glimpse of the Darling of the Balkans: Montenegro.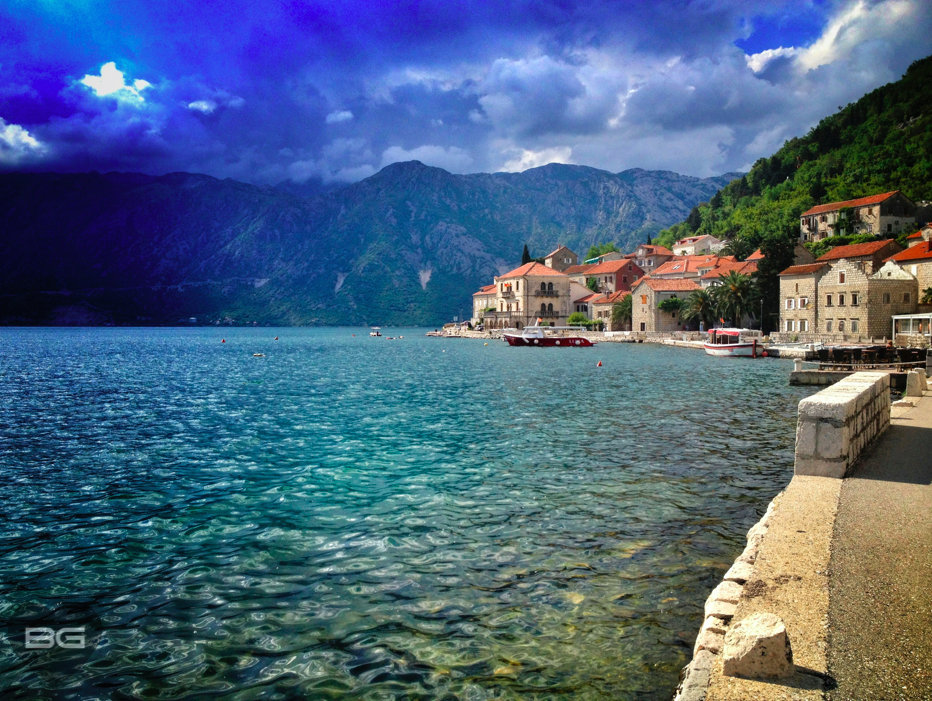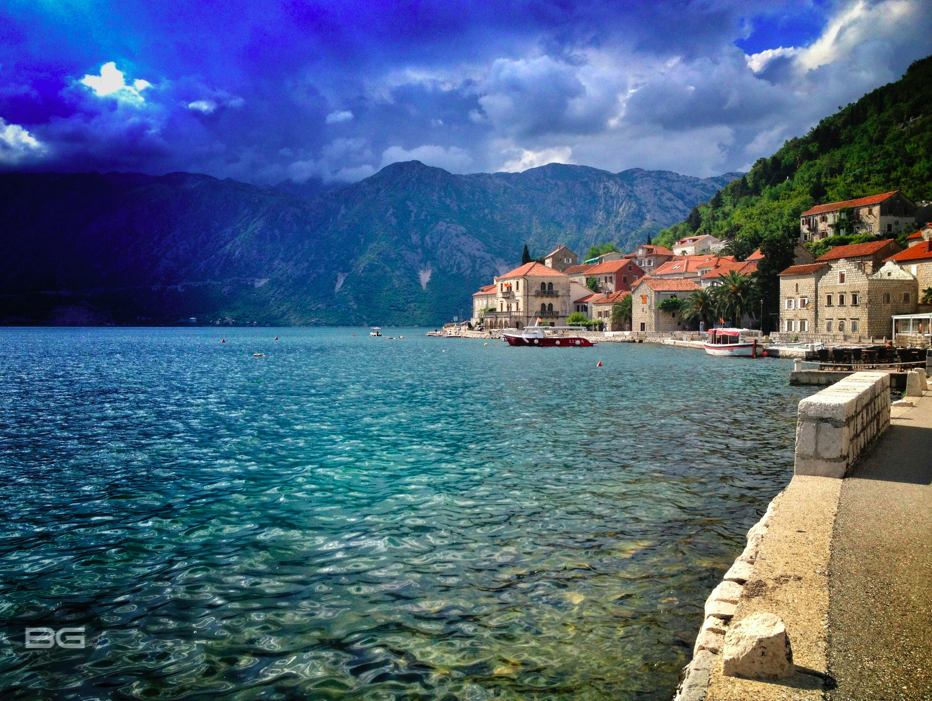 Do you feel safe with these guys?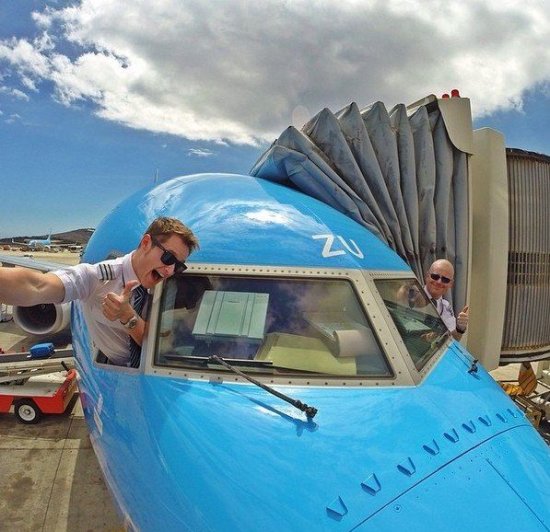 Personal Finance: 6 Steps to Save for Retirement
I think it's a good day when celebrities (like Magic Johnson and Suze Orman) get the hell out of the prepaid card market!
TBB BLOG FRONTLINE REPORT
This section is intended for long time followers of this quirky hobby.  I am a firm believer that this hobby has been overtaken by businessmen employed by major banks to sell credit cards to their readers non stop. I think it's a travesty. There are many other bloggers who blog responsibly and know so much more about travel and certainly SO much more about miles/points! I list the name of the blog in bold font, its headline and my inflammatory ultra snarky commentary in brackets for satirical purposes, you know I love everybody 🙂
I separate some of these blogs in my Blog Reviews section. For an in-depth investigative piece of the influence of credit card marketing please read: The "Travel" Miles/Points Blogosphere Has Turned Into a Giant Credit Card Pumpization Scheme!
Do not expect this Frontline Report in the future, I just wanted to get a full week of blog coverage to add to the Pumpization post above & need to find a place to park this permanently as a PSA 🙂  There is not enough time in the day to go through them like this in such detail, not for just a cup of coffee per day. Plus, I am too busy following the World Cup. I think Mrs. TBB is rightly concerned lately 🙂
Watch what my eyes go through!
Wednesday May 18 & Thursday May 19, 2014: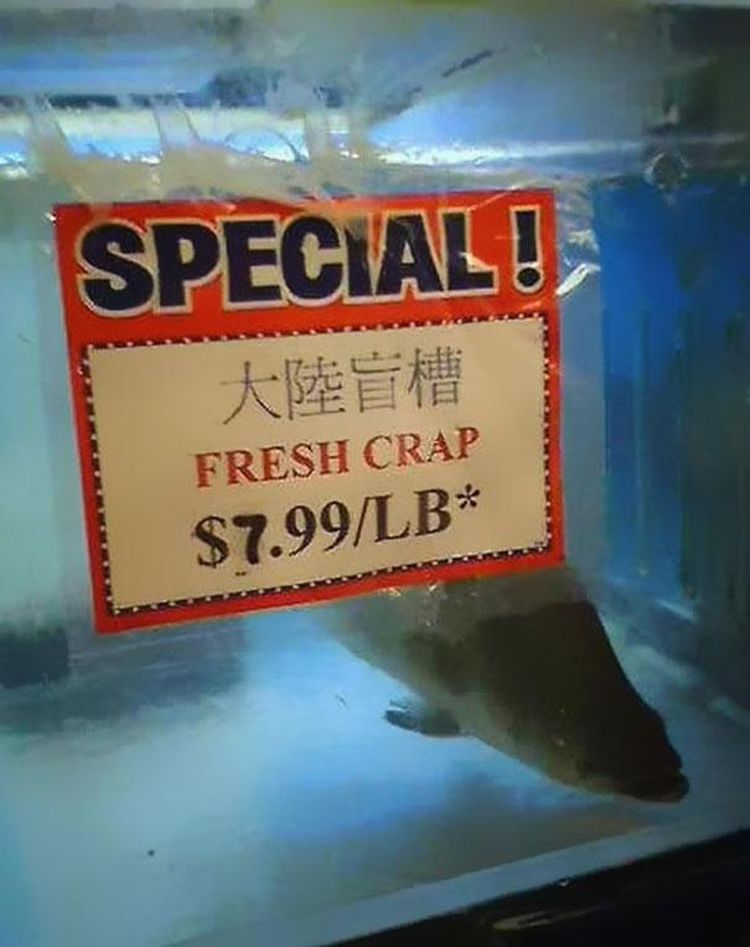 Rene's Delta Points – Rookie Wednesday: Another way to try to avoid bag fees on Delta Air Lines   [ Hey Delta, your number 1 fan calls the people you hire airline goons and goon squad, niiiice!]
The Miles Professor – What Will Happen to US Airways Miles and Credit Card with the Merger?  [ Love so many new readers in Boarding Area and we are taking to them our Barclays cards repeatedly, please click them! ]
Milevalue – United Adds New Route from Houston to Santiago; Award Space Nearly Every Day  [New route, lots of award space, click my Barclays Arrival credit card link.]
Million Mile Secrets – Today Only: Save on Universal Orlando Resort Packages and Tickets  [ Forgot to add the "you can save 10% off with click my Amex links"? Or continued criticism here is having results? Anyways, a couple more days for this Daily NoDeals Goaways to be over, hang in there! ]
Million Mile Secrets – New: Earn and Use AMEX Membership Rewards Points With Uber   [New? Are you kidding me? I guess it's new for the readers of this blog…Click all my Amex links. While at it click on my Chase Sapphire Preferred and Barclays Arrival card links too! I am so glad nobody comments anymore, who has the time to ignore them? I need to pump some more! ]
Million Mile Secrets – Using Starwood Points: Part 3 – The 9 Best Airline Transfer Partners   [Same as in Parts 1 and 2 and same credit cards too. There is a photo of some older dude in a flat bed with his laptop, he is probably reading TBB 🙂 ]
MightyTravels – An Introduction to Hawaiian Airlines World Elite MasterCard – Sign-Up Bonus, Reconsideration Numbers and Application Links   [ You know you want it, just click it]
The Points Guy – Capital One Venture Rewards Card Bonus Now 40,000 Miles    [It is time to sell another credit card! Capital One sucks. Do it…when they offer 100k miles like they did several years back. Paid for Caribbean cruise, will have the trip report up one day in the future. Click his link ]
Mommy Points – Picking the Right New Cards To Get For Miles and Points Rewards [ Click my US Airways card and a few others that don't pay me… Anxious to see if this will get me in TBB's Frontline Report. News for you…it just did! Smile 🙂 ]
One Mile at a Time – 75% Bonus On Purchased Club Carlson Points Flash Sale Coming    [ Love it when a good promo happens from a loyalty program with an affiliate credit card! I get to write about it, pump the credit card and try to make myself sound different than all the other clowns who write about the same…promo and card! For those of you buying the points you better burn them fast. The Club Carlson devaluation may not be too long from this point ]
Mommy Points – Flash Sale for Club Carlson Points: Cheaper Than Daily Getaways  [See what I said just above. Expect more…]
One Mile at a Time – First Club Carlson 75% Points Bonus Flash Sale Live!    [ What I said above…Oh wait, it's the same blog. What's the difference? Oh, the sale is live now! Brilliant, click my credit card links again!]
Million Mile Secrets – American Express 20% Transfer Bonus to Hawaiian Airlines Until June 23, 2014     [20% bonus. Big freaking deal. Too long…Oh wait, click my Amex Premier Rewards Gold and Platinum cards! ]
[TBB Editor's Note: The Hawaiian Airlines Business Mastercard became available to the affiliate bloggers earlier today. It used to be there but you almost never heard about it. Now…watch how it is suddenly "discovered"]
Noob Traveler – Another Southwest Booking Tip You Should Know  [I forgot to add this at my last Southwest post so I will conveniently post it here. Deals with Air Tran that is going away soon anyway. Who cares, click my Chase card links! ]
Points, Miles & Martinis – How to Earn 70,000 Hawaiian Airlines Miles with Barclays Card   [Like I told you, it did not take long. To the guy who keeps emailing me this blog does not belong in the Ignore list, please stop. Did you see how fast they pumped this "new" offer when there was some dough behind it? ]
Flymiler – Barclaycard Review Series: The All-New Hawaiian Airlines® Business MasterCard®  [ Click my link, it pays me so I pumped it as soon as I saw it! ]
Frugal Travel Guy – Which American Express EveryDay Credit Card is for You?    [ Ok, let's sell some Amex cards again. So, lets compare two Every Day cards. The one that pays us (of course affiliate link is provided, don't be so stupid!) and another one that does not pay us. Of course we could have linked the one that does not pay us directly to the Amex website but why waste your time doing that, it hurts conversions! I would probably choose the non blogger paying version of the card but silly me being angry and all. I could go on but so many more ridiculous posts to cover. I would be embarrassed by some of what passes as "expert advice" here! ]
Well Traveled Mile – Club Carlson 75% Points Bonus Flash Sale – Buy Points for 0.4 Cents Each!   [Doing this full time is a bitch, I need to get paid, please please please click my credit card links! H/T to One Mile at a Time? You serious? ]
Deals We Like – Club Carlson Flash Sale – Purchase Points with a 75% Bonus!   [ It's like a layup…it's automatic, you know what to click! ]
View from the Wing – Here are the Credit Card Signup Offers That Won't Last    [Once upon a time, in a galaxy far far away, there was a great blogger. Fast forward to 2014: click my credit card links ]
The Points Guy – Cheap Hotel Stays With Club Carlson Points Flash Sale    [Always slow, never fails to deliver….a blog post pumping a credit card…or two…or 44! ]
Frugal Travel Guy – Travel Challenge: A Weekend In Philadelphia  [ Hi. Time to sell now the Barclays Arrival Card, please buy it from us ]
Deals We Like – Is Purchasing Club Carlson Points a Good Deal?   [Love it when you click on my Club Carlson credit card link! I will post it again soon 😉 ]
One Mile at a Time – Passenger Gets Finger Stuck On Cathay Pacific and View from the Wing  – You Won't Believe What Happened to This Man on a Flight to Hong Kong!  [ Deep ]
Milevalue – Why I'll Never Use United Miles to Fly to Hawaii   [Click on my Lufthansa credit card, Barclays credit cards are the best. Hurryyyyyy! ]
The Points Guy – Discounted Caesars & Harrah's Hotel Packages- But Beware   [ Click on my Amex credit card links for 10% off. He votes no on this deal but would love it if some sucker still clicked on the Amex credit card links. See you tomorrow for another no deal and more Amex credit card links! ]
Milevalue – The Best Award on US Airways Chart Can Be Your Next Two Trips   [ Click on my US Airways credit card, Barclays credit cards are the best. Hurryyyyyy!]
Million Mile Secrets – Using Starwood Points: Part 4 – The Best Kept Secret of Nights & Flights   [Part 4. More tomorrow. We never stop selling credit cards. I took off my mother in law reference from my disclosure because I don't like her, please don't tell Emily ]
Million Mile Secrets – Today Only: Save on Caesars Hotels Vacation Packages   [What The Points Guy said, I just added some examples to justify the credit card links I just pumped on ya' all. Thank you Amex for saving my readers 10% off, my site is all about saving money to travel for free LOLOLOLOL ]
Well Traveled Mile – My Experience Getting the J.P. Morgan Ritz-Carlton Credit Card    [This full time gig sure is hard trying to find posts to insert credit card links that pay us. Today we pump the Chase Sapphire Preferred, Barclays Arrival, Club Carlson Visa ]
Million Mile Secrets – 24 Hours Only: Get a 75% Bonus on Purchased Club Carlson Points  [ Yeah, it's a secret all right. I am starting to get really pissed off now, never angry lol. How can people read this never ending marketing pump of credit cards?? A few comments not responded to again…nice ]
One Mile at a Time – How To Combine Club Carlson Points    [ We have turned into like the other bloggers lately as we keep finding excuses to make blog posts that enable us to pump more credit cards to our readers. We pump a total of six affiliate links to make sure readers do not miss them! ]
The Points Guy – The Top 5 Reasons I'm Loyal to SPG & 90,000 Point Giveaway  [Ooopsie, forgot to mention the Top Top reason: Amex pays me a lot of money to sell its credit cards ]
Noob Traveler – Noob Q&A: What makes up my Credit Score, When will the 50k SW offers end, and more  [ and more? Means we will have more posts to pump the credit cards we sell soon! ]
Million Mile Secrets – Do You Know the Chase Freedom Airline Ticket Booking Trick?  [ You didn't? Who cares as long as you and your family get some Chase cards from me? I haven't seen Emily lately and, frankly, I don't miss her. Noob it up! Oh wait, wrong blog, same credit cards. ]
View from the Wing – The Very Best Credit Cards With No Annual Fee  [I used to be a machine of decent industry insightful posts. I am now a machine for all things credit cards because they pay so well. ]
One Mile at a Time – 10 Best Credit Card Offers For June   [Hey, Gary is doing it, click my links. ]
Rene's Delta Points -The shutdown of Vanilla Debit GCs at WallyWorld (what next)?   [While every other blogger tries to digest the big news and all kind of realizing they may have had just a tiny part in contributing to destroying the mother of all ways to earn miles/points, only this blog publicizes the news AND tries to profit from it by selling its own BeFrugal referral link. WTF! ]
Frugal Travel Guy – What is the Highest Current Cash Back Card Sign-up Bonus?   [ You know it is a total pump job when blog post is signed by "FTG Staff". For the millionth time this week we get to pump readers some more credit cards, the same ones! For the same reasons. And don't forget you can apply seven cards at once! Come see us in Chicago, we are working hard to lineup the media to come and give us some more prime time to get more newbies to apply for credit cards from us.  Remember, your credit is our most important asset! ]
And I leave you with this…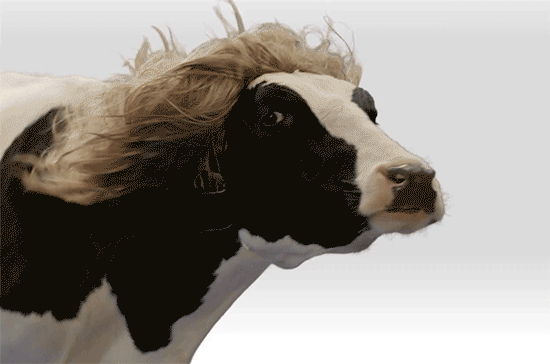 Check out my updated blog lists: Blogs I Love, Blogs I Like, Blogs I Ignore
Thank you for reading and supporting my blog
!