We continue to amaze you from our June 2015 trip to Greece Thessaloniki. This is part six and the final post in this trip report.  In this edition we will take you from Thessaloniki to Frankfurt and back home to Detroit.
Part One is here: On the Way to Greece Part Uno
Part Two is here: Thessaloniki and Larissa
Part Three is here: Larissa Beaches Agiokampos Velika
Part Four is here: Meteora
Part Five is here: Lake Plastiras
TBB Blog Mission: To Entertain. Educate. Inspire. In That Order!
This site is AD-FREE! You can support it by applying for CREDIT CARDS and visiting our REFERRAL LINKS

Next day we started our return. First stop, Thessaloniki. You need to drive through it in this very busy coastal road to get to the airport area where we dropped off the car to Avis.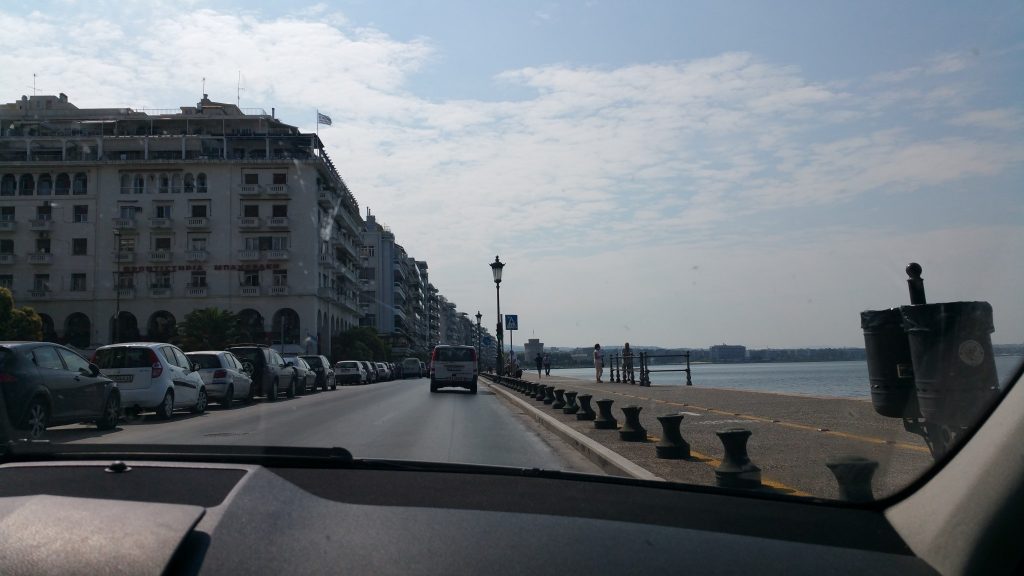 We of course stayed at the Thessaloniki Hyatt one more night before our flights out the next day. Nice little suite upgrade. It doesn't matter, all rooms are big!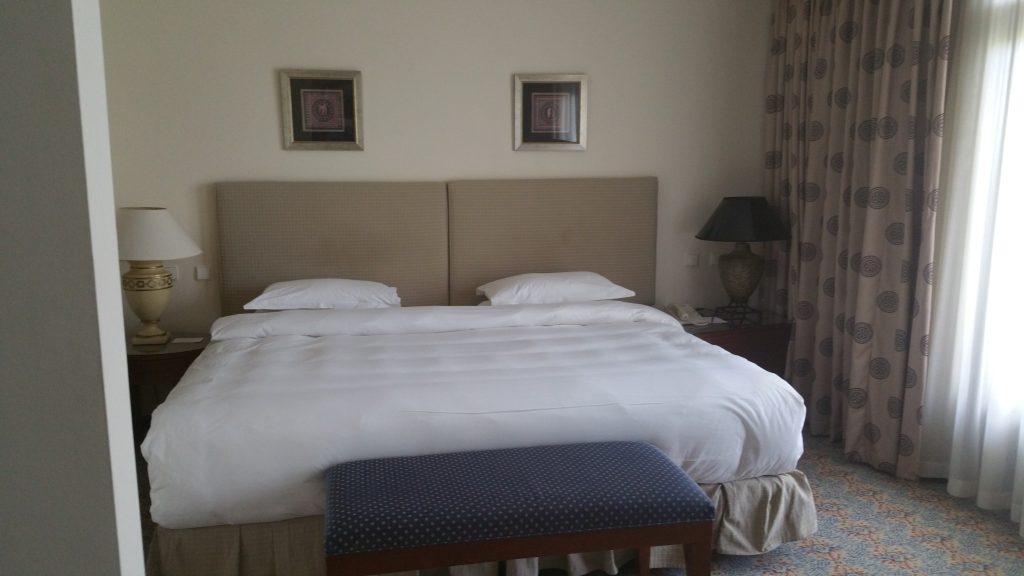 Love the spacious balcony!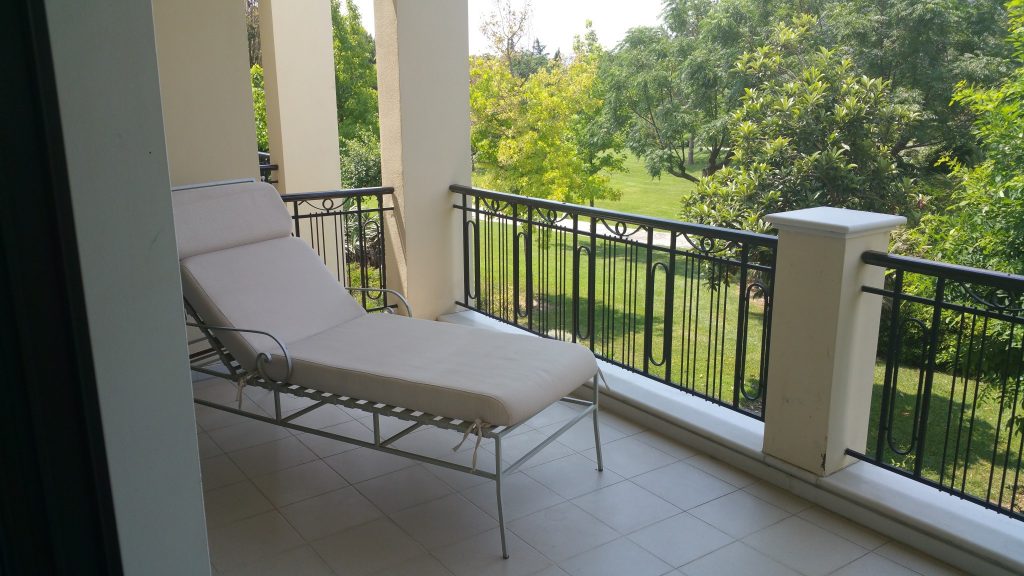 Bathroom is great too…
Very comfortable, like I said.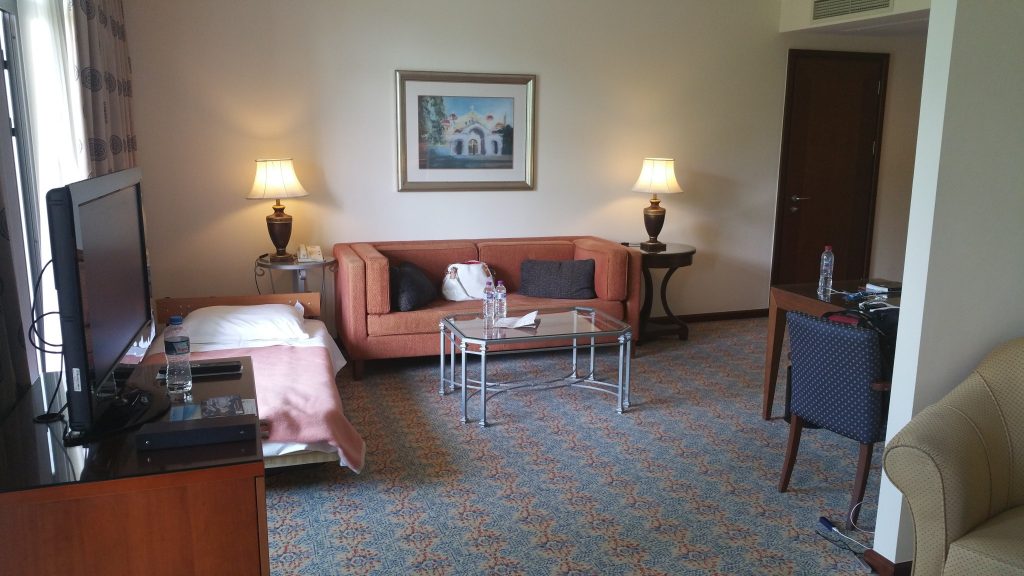 View from our balcony, it does not suck.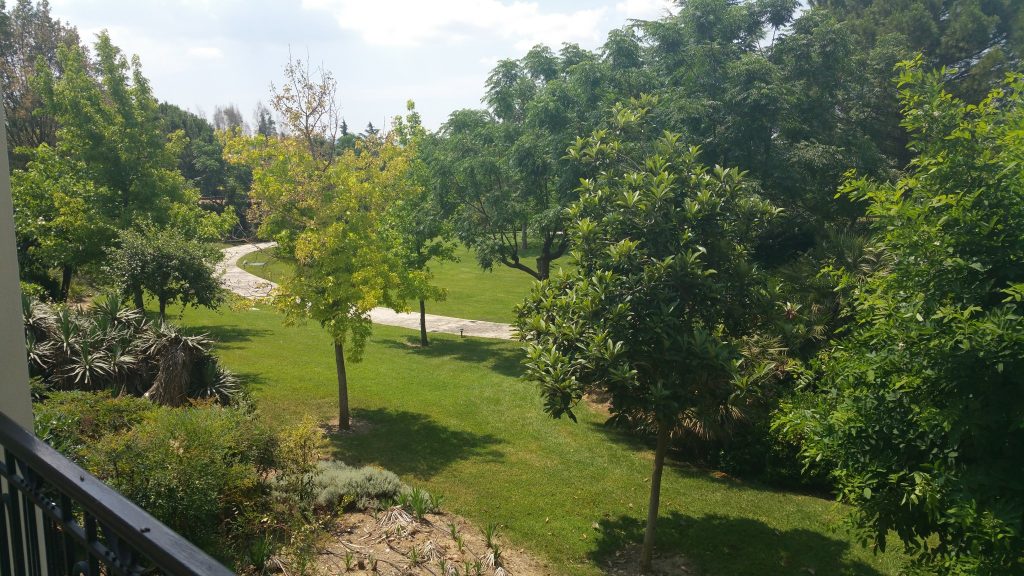 Had a greek salad by the bar at the swimming pool…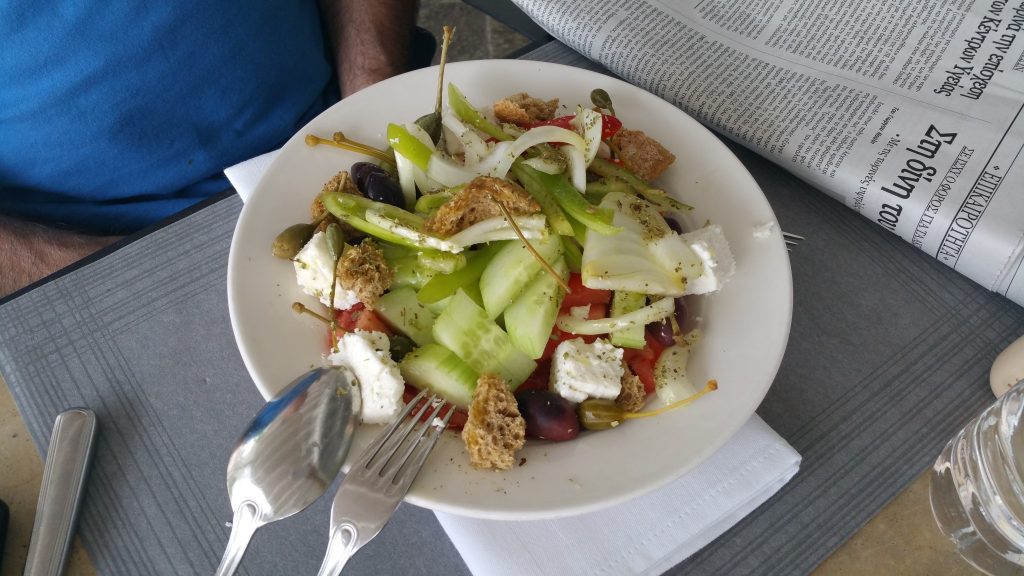 with a club sandwich. Very well done!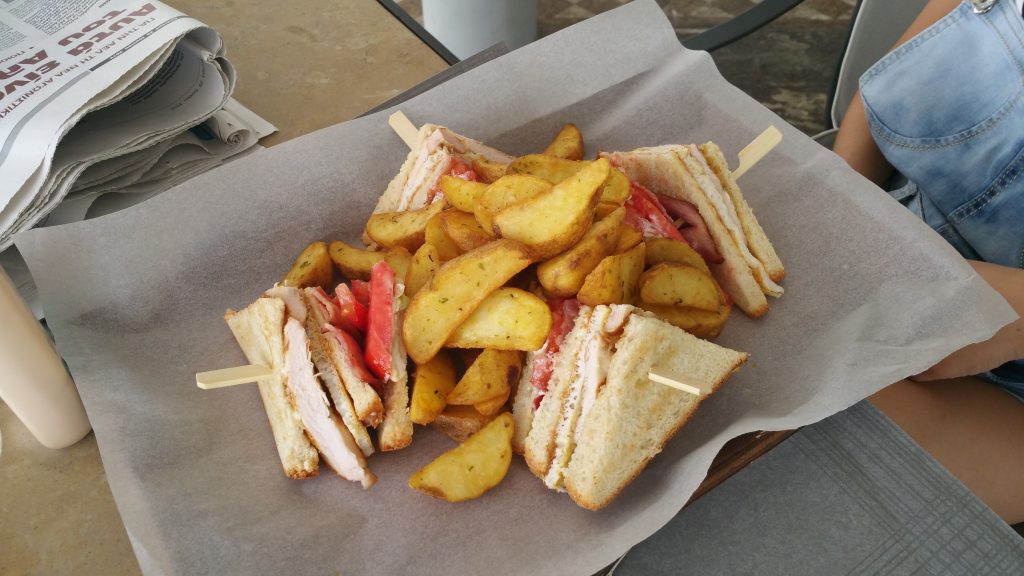 Then we took the hotel shuttle bus to Thessaloniki. The bus runs about 4 times a day with set times to depart and return. Use it if you can to avoid paying for a taxi. What follows is a series of pictures around Thessaloniki bustling downtown.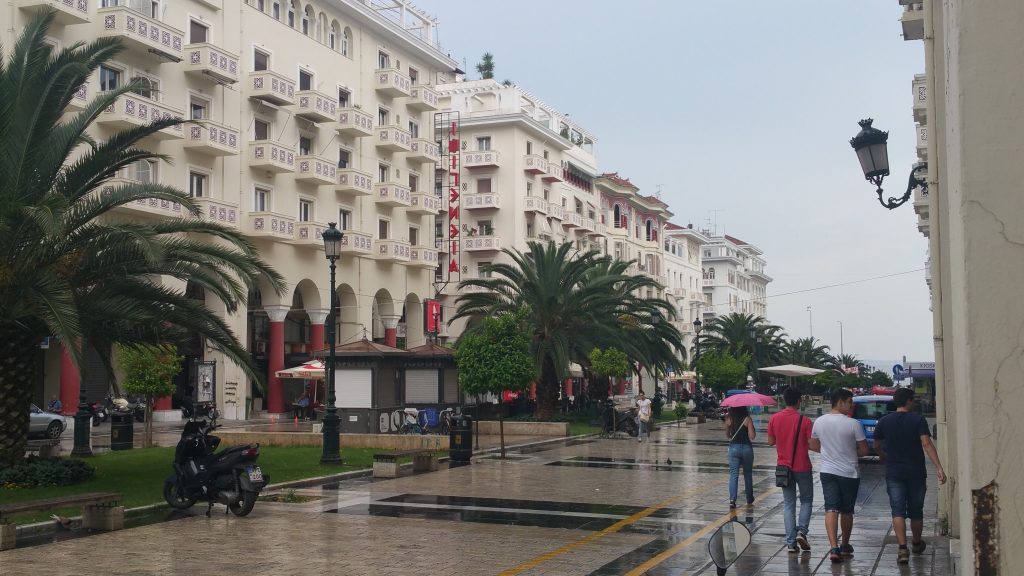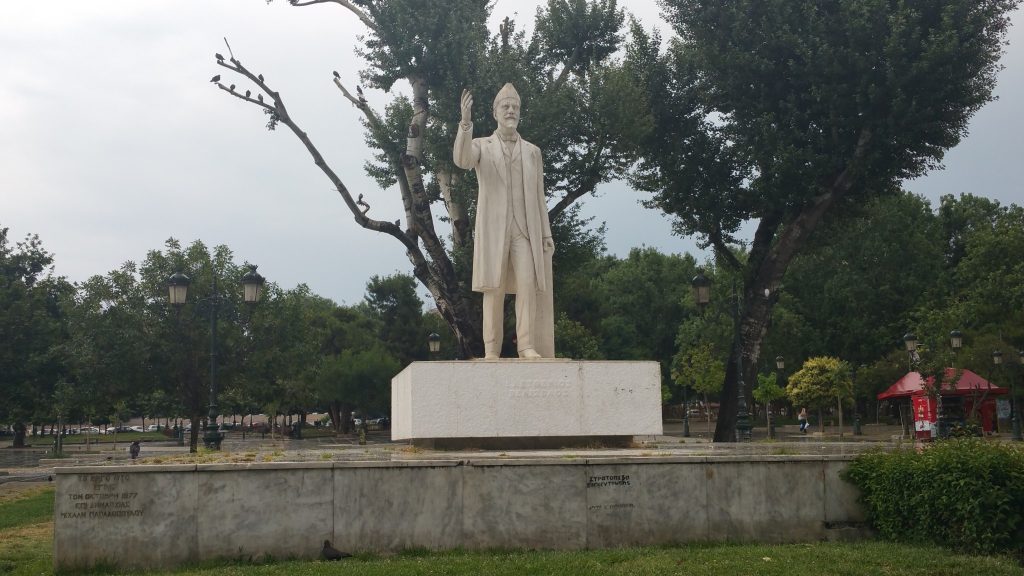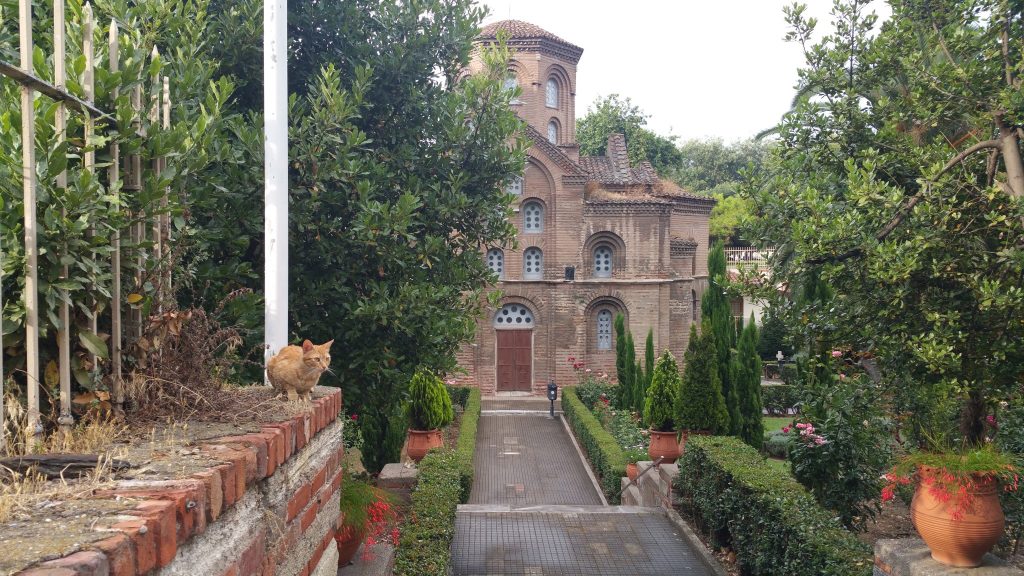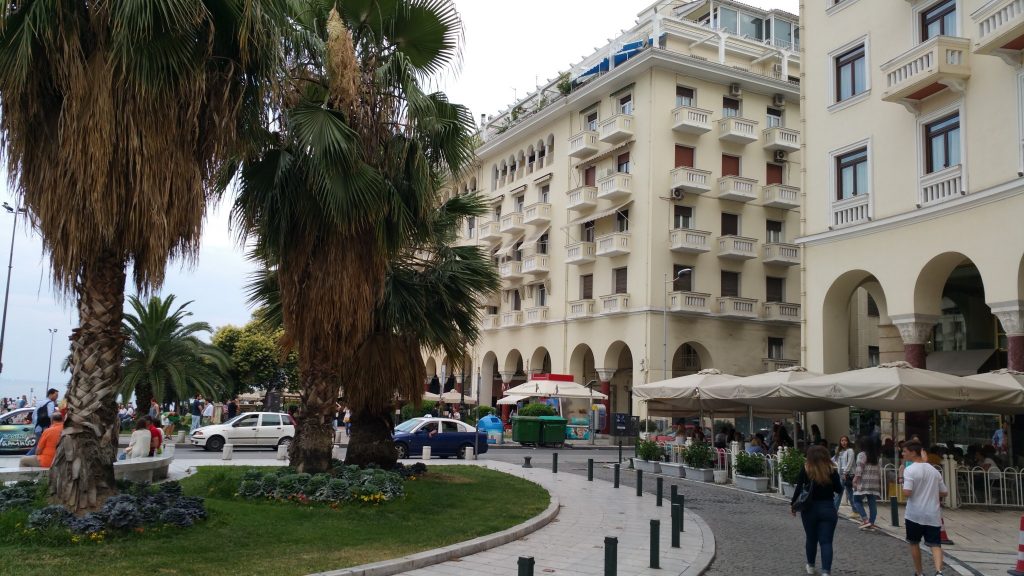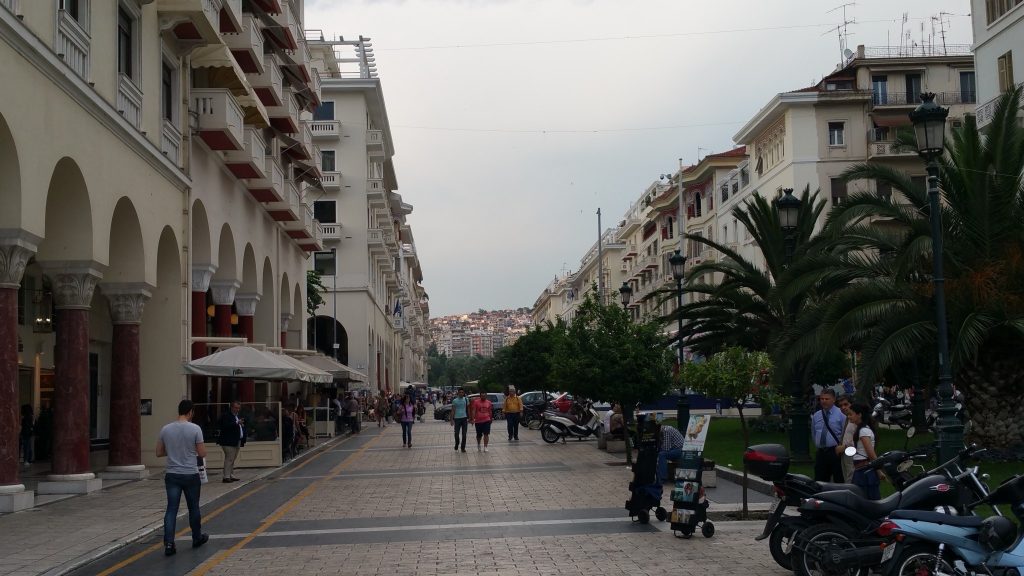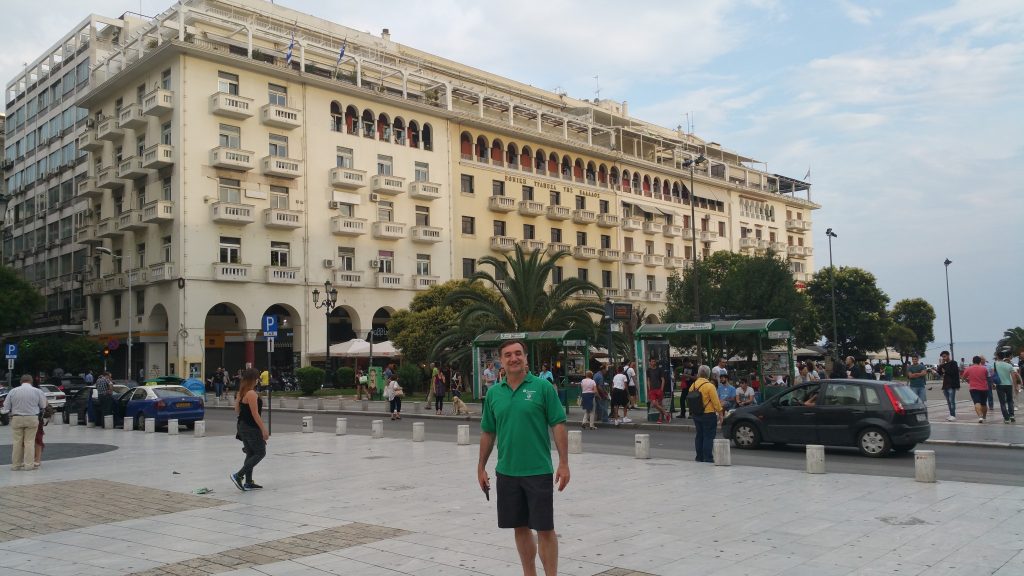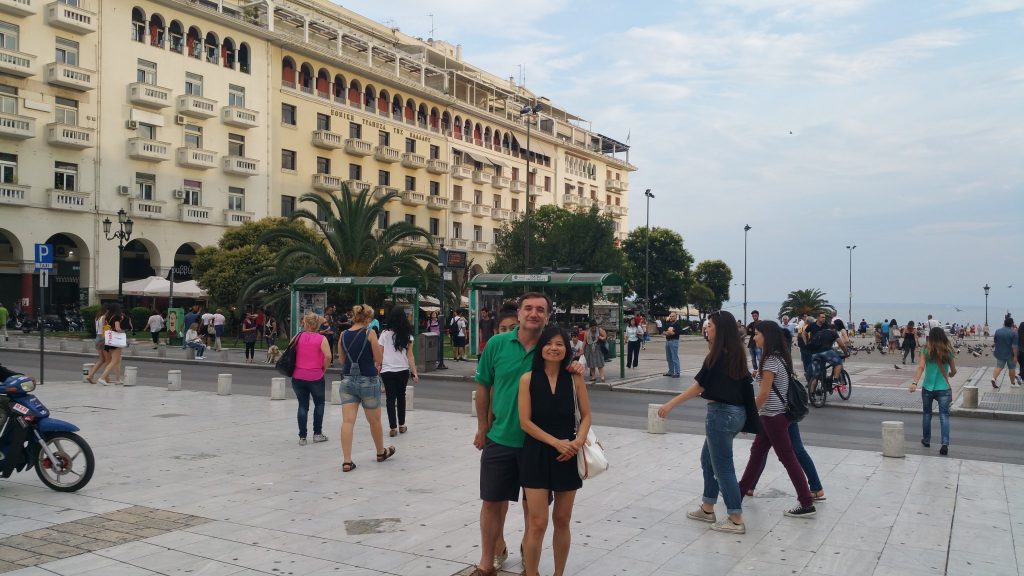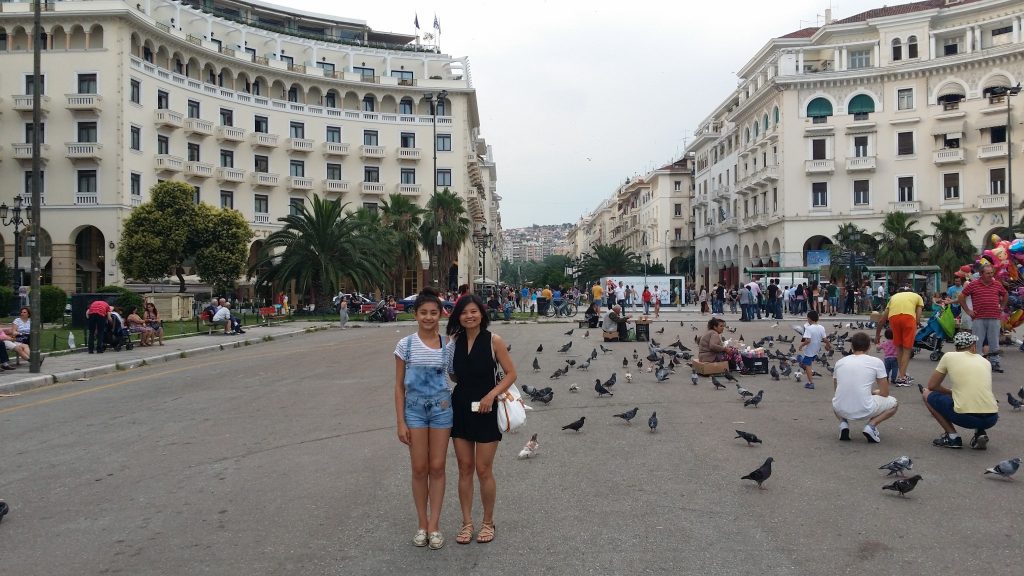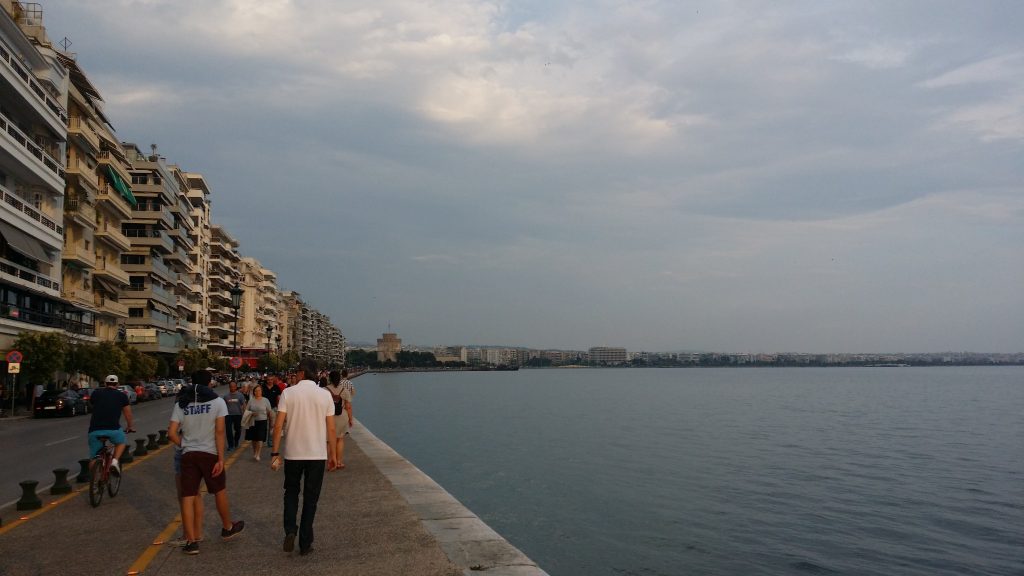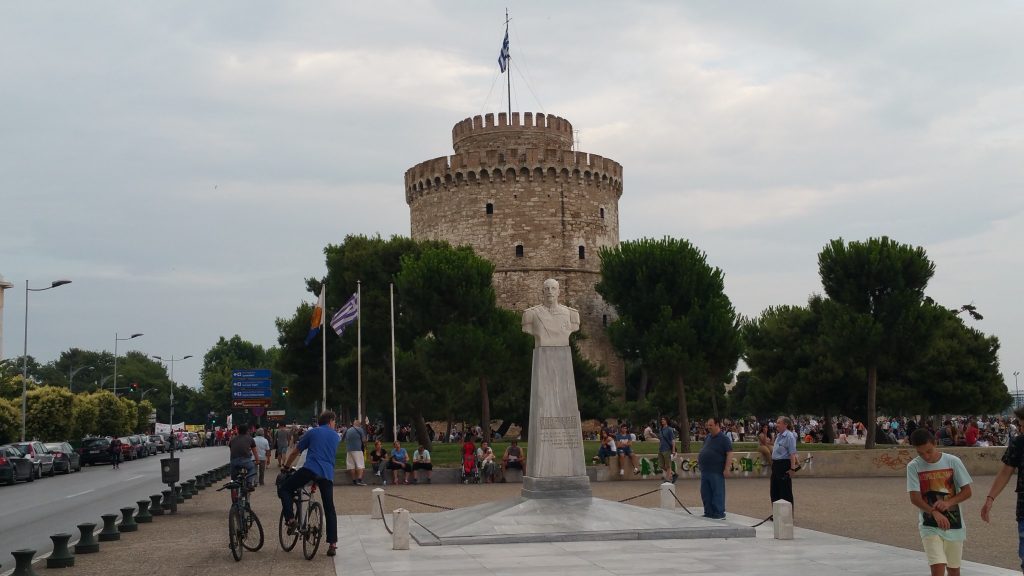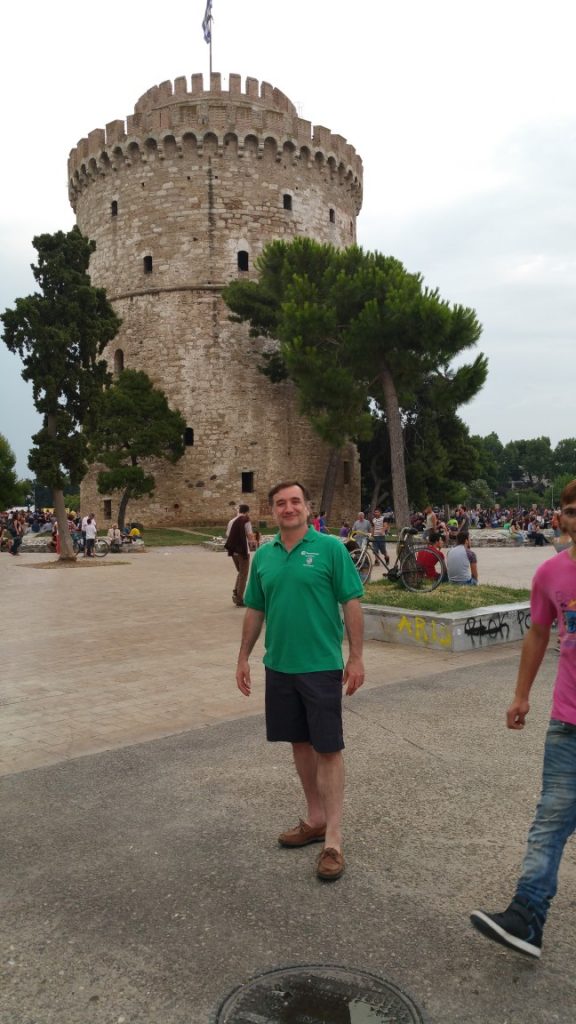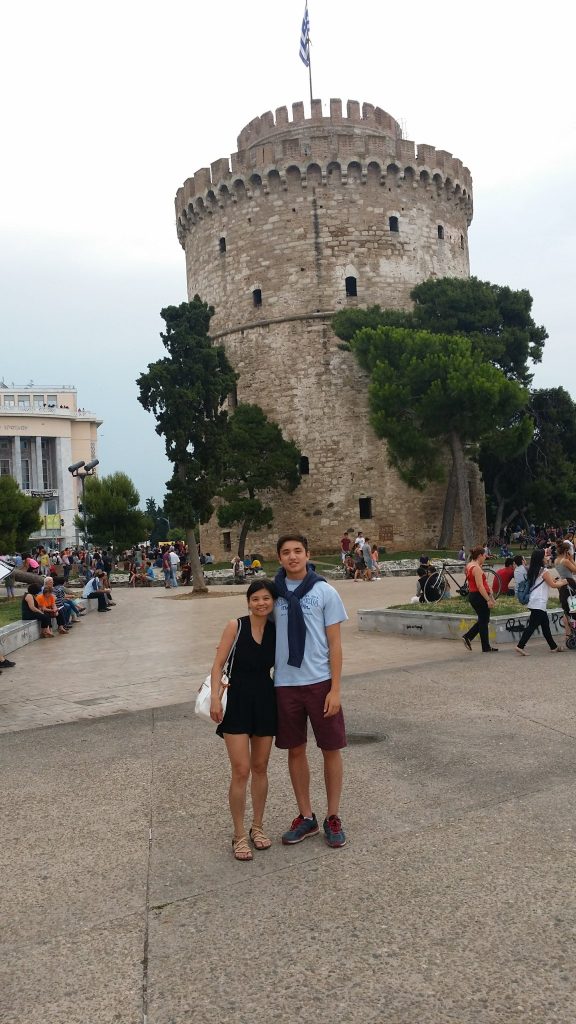 And guess what? We ran into a demonstration by the governing left idiot party Syriza. It was before the referendum they called to get the people to decide Yes or No to the measures prescribed by the loans given out to sustain this country.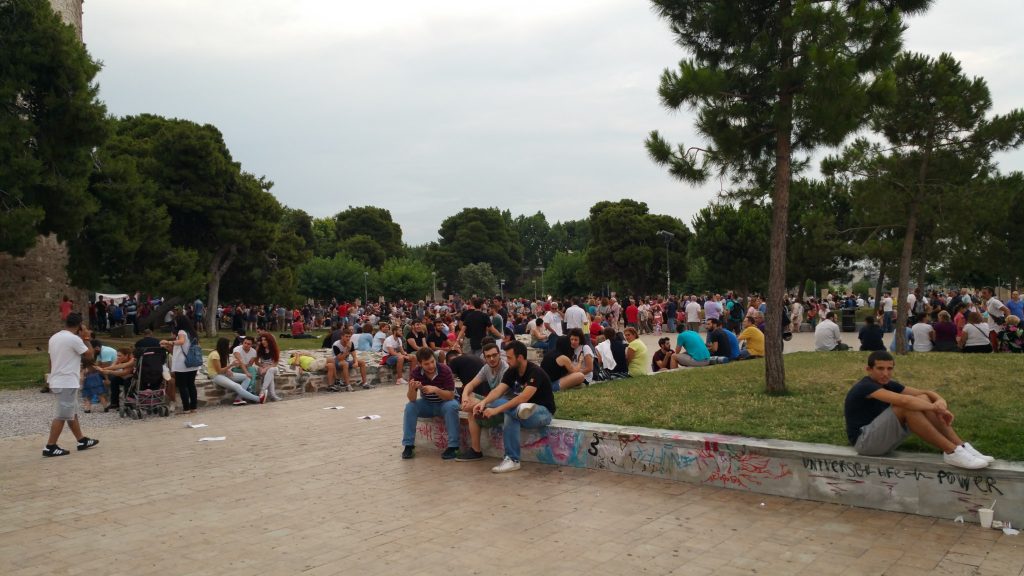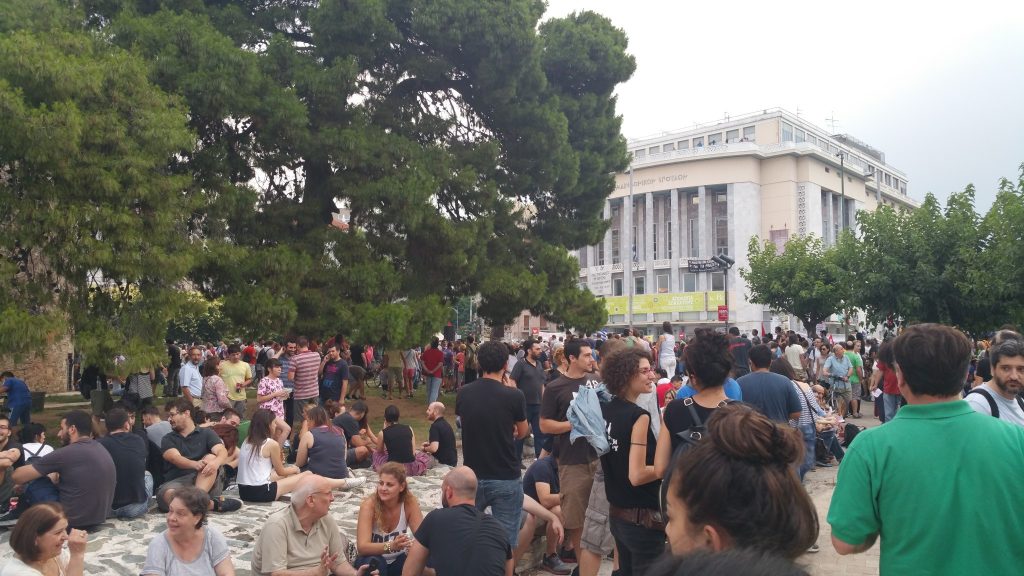 "On July 5 we say No to memorandums, austerity, fear and blackmails". So, the creditors said. Ok, you go ahead, make your next move. So, the "rebels" flipped to stay in and get financed to stay afloat by signing the harshest memorandum BY FAR. LOL. #sad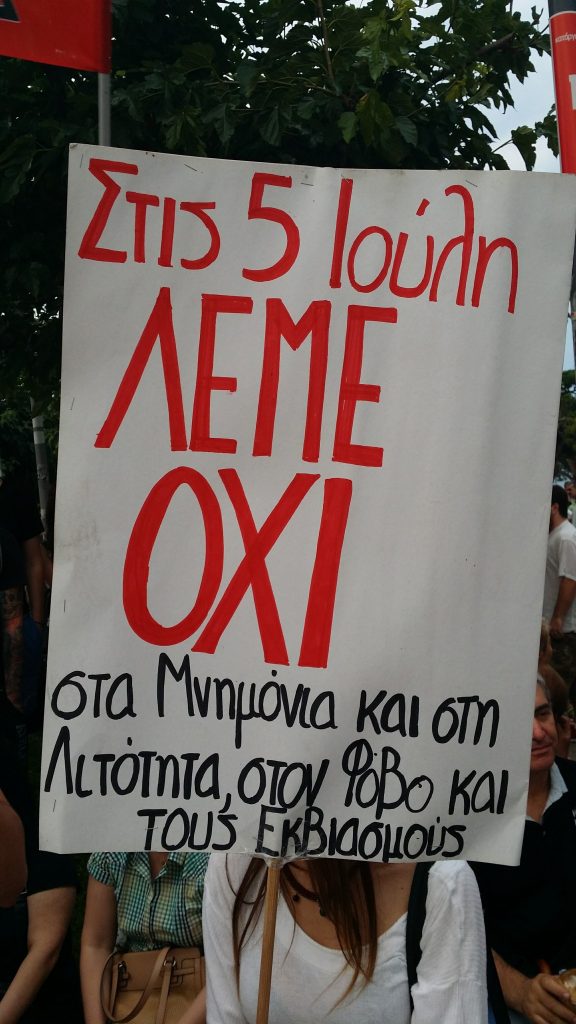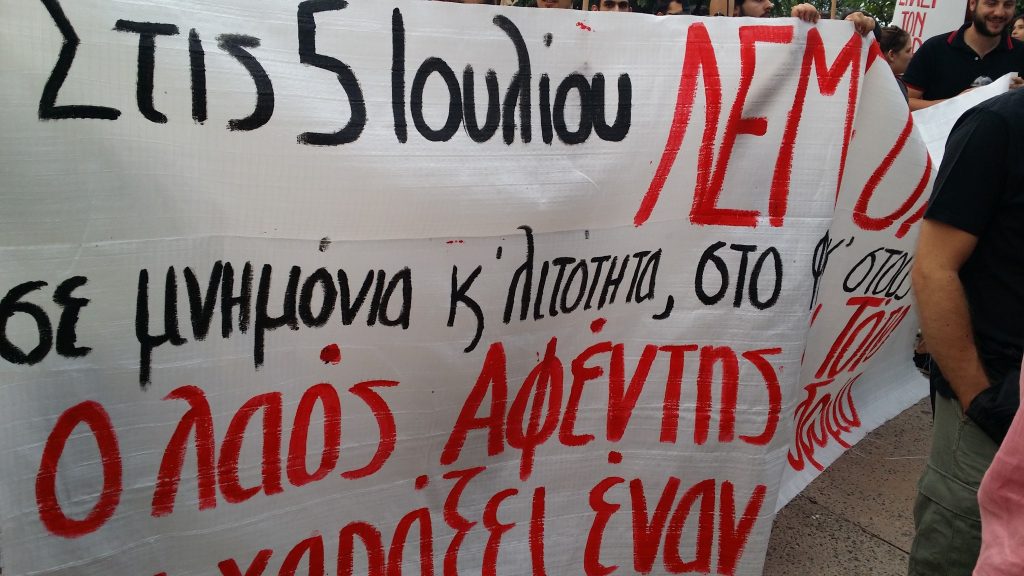 "Common struggle, so we vote down the anti people agreement, break with EU-Euro-IMF. This is an offshoot of the party called "Resistance". I am telling you guys, this country has too many of these pseudo rebels who never actually worked or hired anyone in their lives and live on handouts from grandparents/parents/state eetc.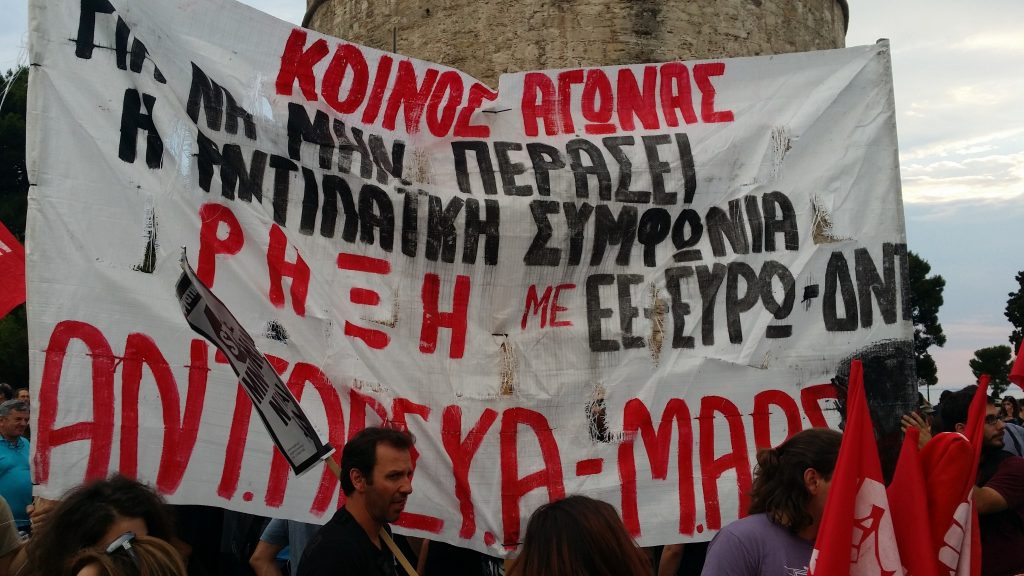 "Vote No. Do not fear them. It is time to break them". La la land…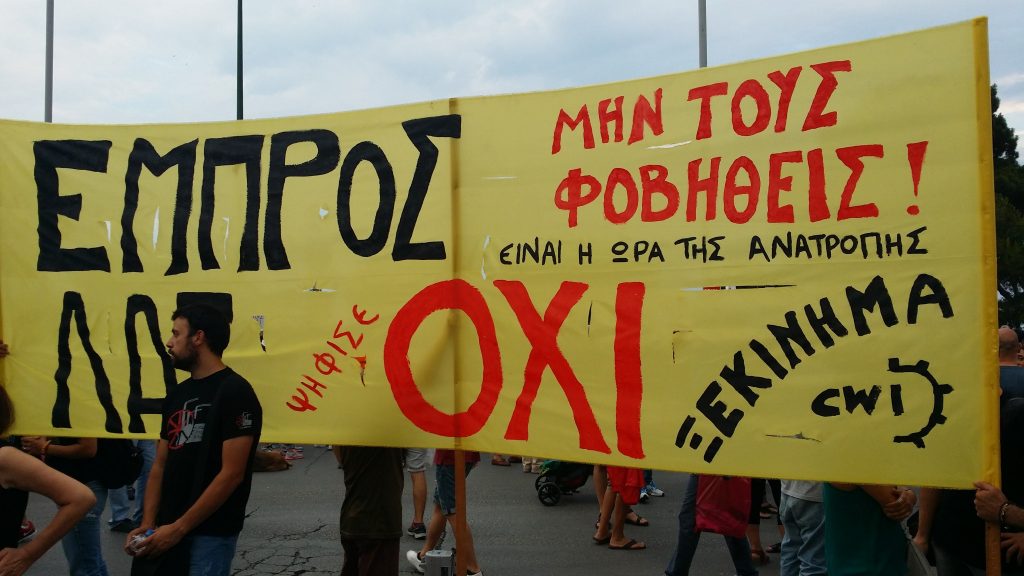 "The youth breaks the fear". Oh shit, be afraid, be very afraid!
For a Europe of solidarity, for Greece to be respected, Say no to fear & austerity, Vote NO!' In other words, we just want your money for free and don't want to abide by the rules ok?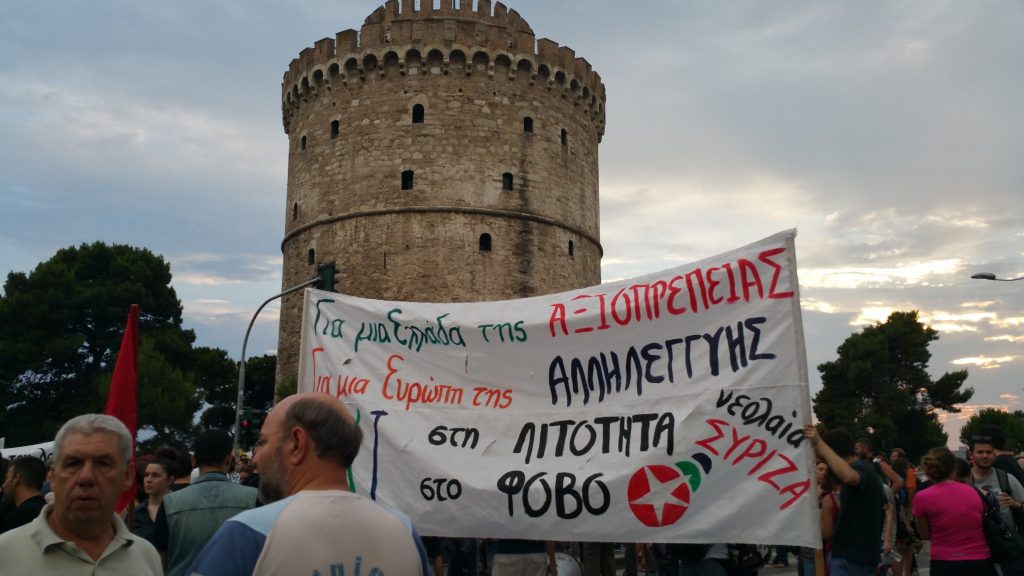 We went to bed early for our morning flight and then were driven by the hotel shuttle bus to the Thessaloniki SKG airport. We flew first Aegean Airlines to Munich.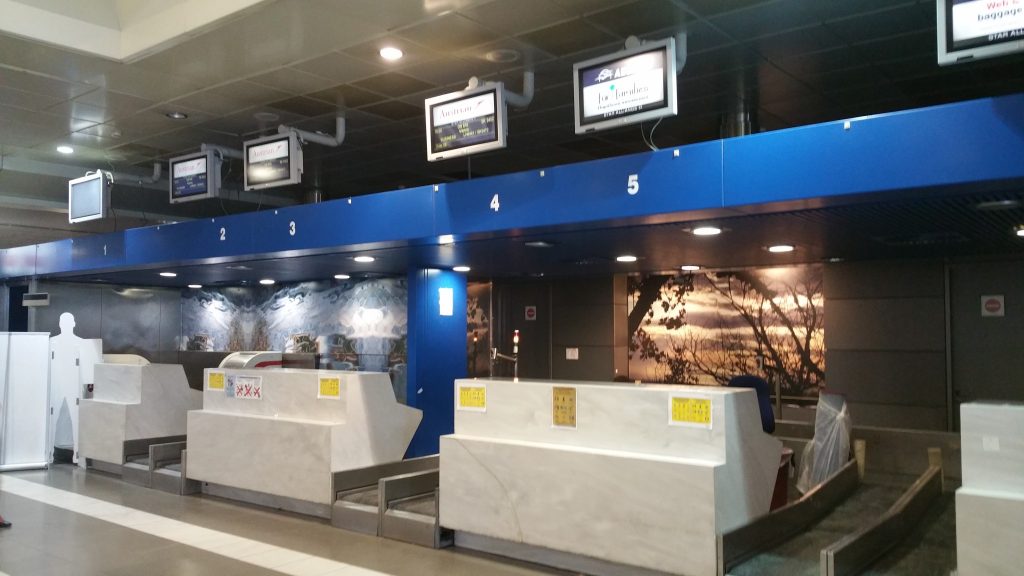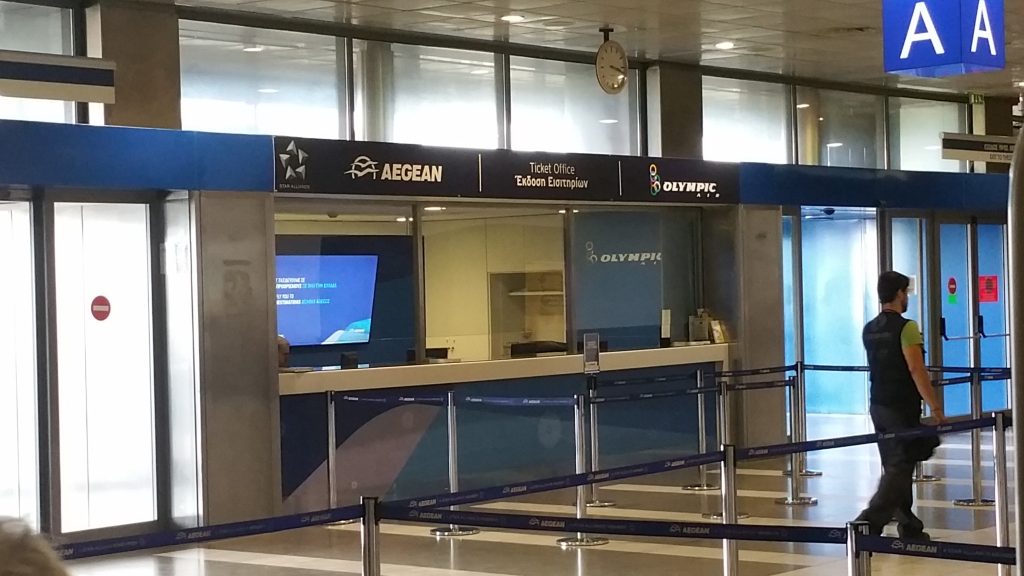 This is one of the big sandwich and coffee chains in Greece. They have decent cheese pies too!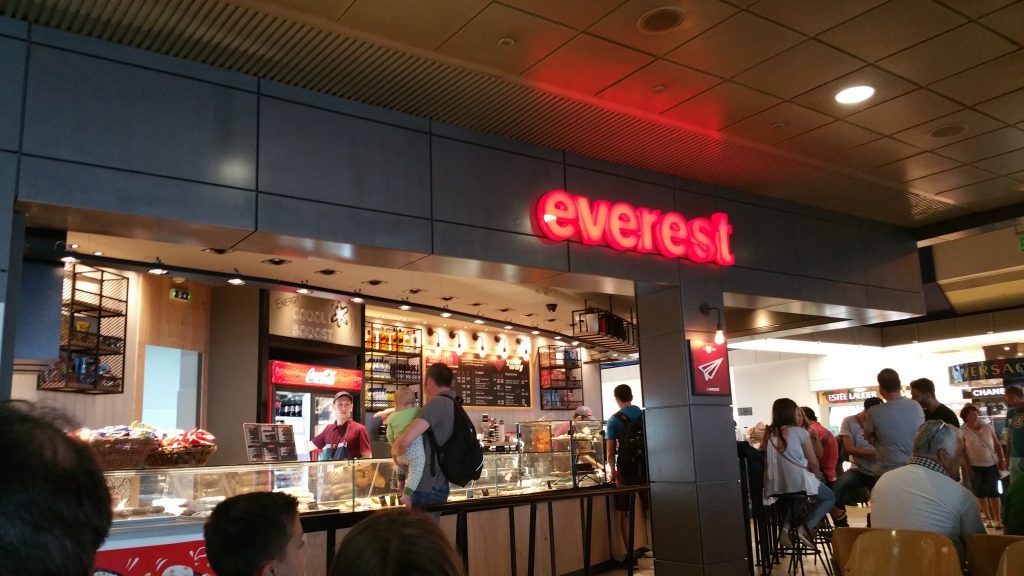 Plane full of Greek immigrants to Germany.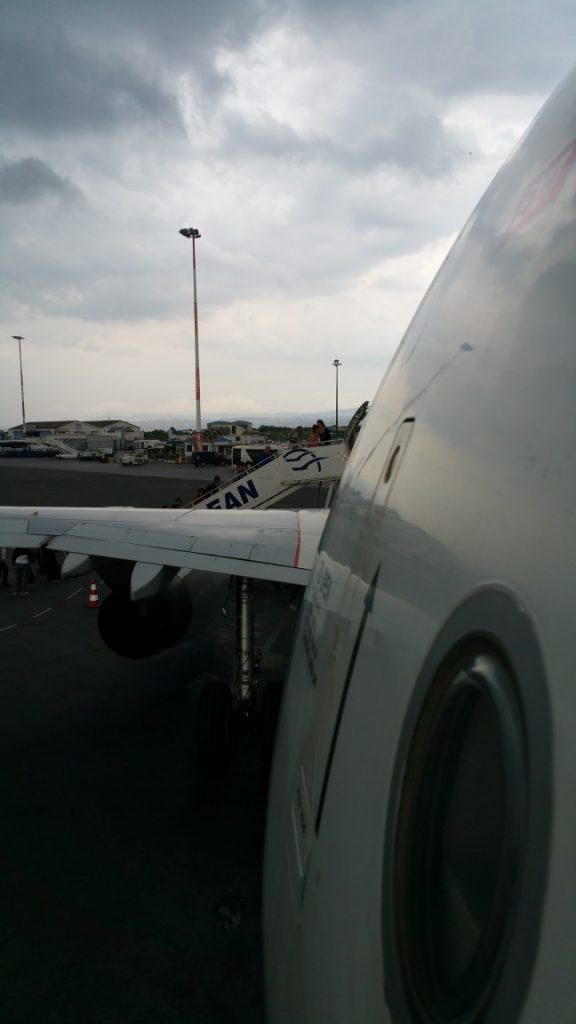 Aegean Airlines does a good job overall. But there was a severe thunder storm and we had to postpone our take off for a while…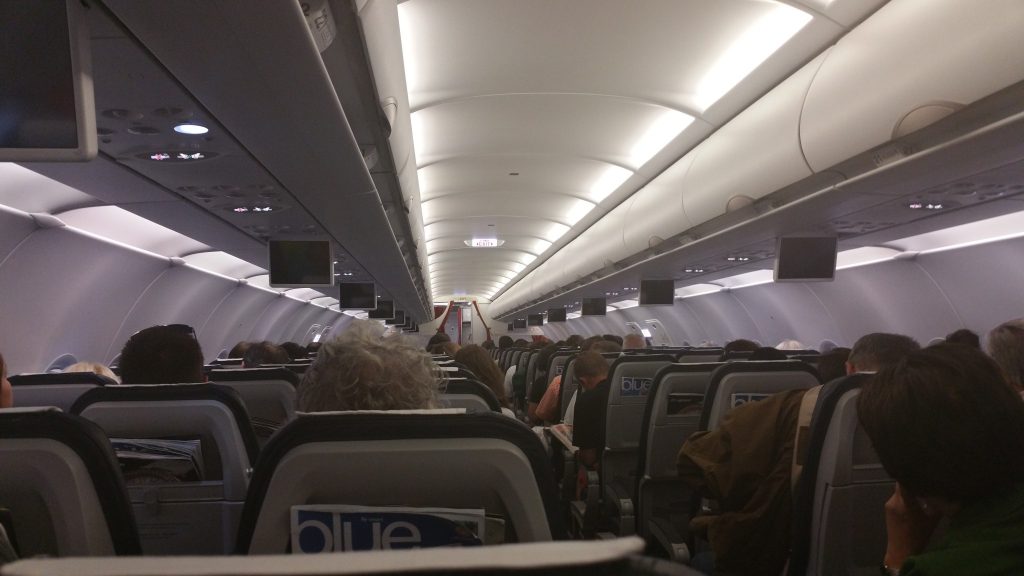 By the time we landed in Munich we had just minutes to connect to our Lufthansa bound flight…oh no!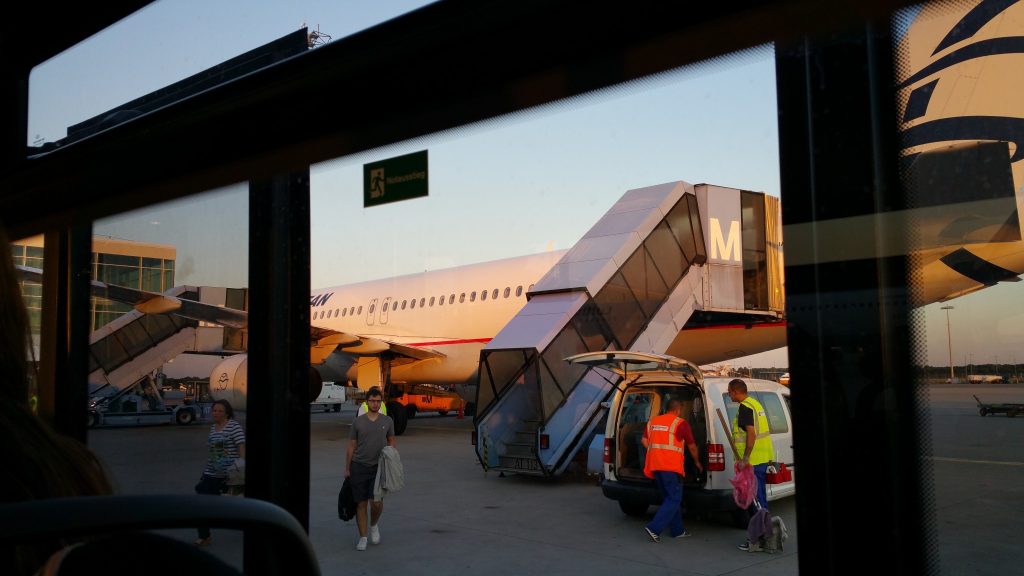 We were in distress…there was no way to make it…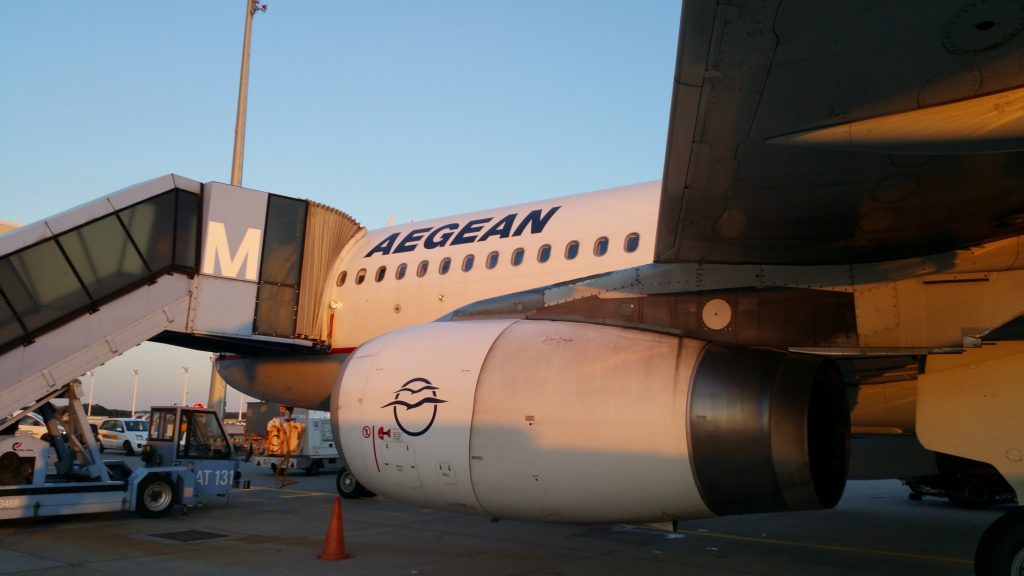 And then a German Lufthansa staff person was looking intently through the windows of our bus. He stops. He scores asks my name and says come with me now. And he takes in this small bus while speaking with his colleague on the phone…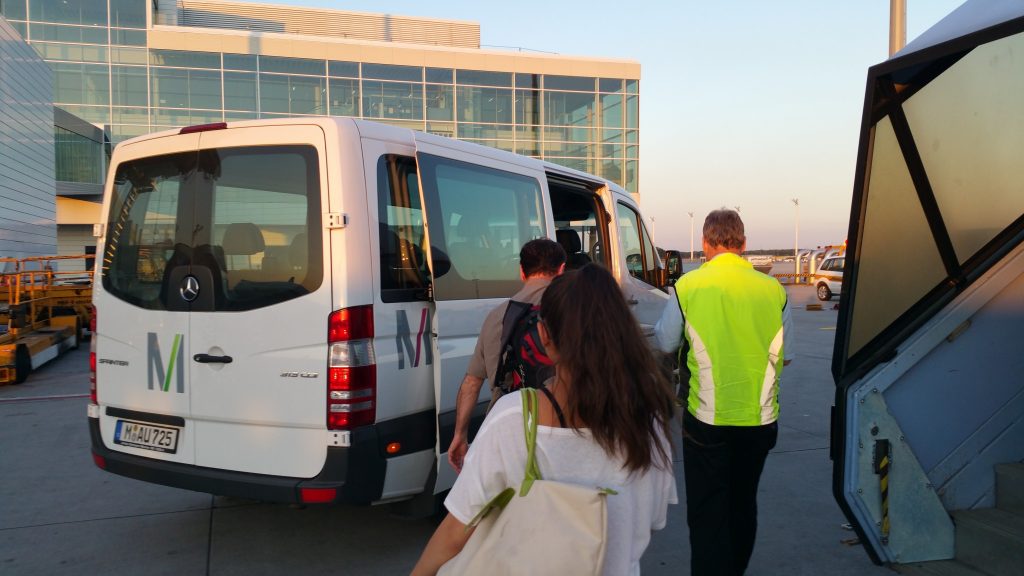 "I am taking you to your flight, don't worry". We love you man!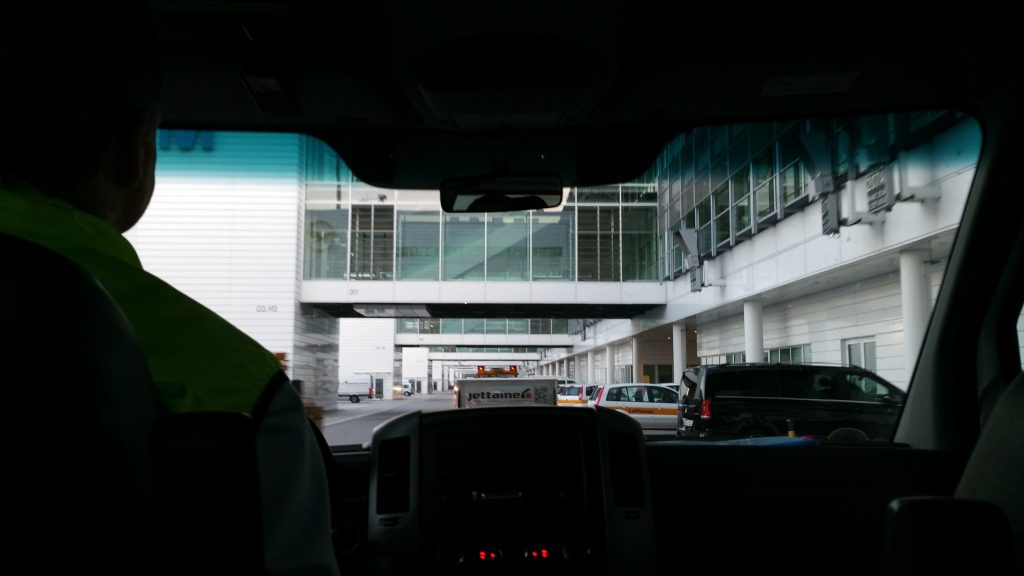 Short uneventful flight, welcome to Frankfurt.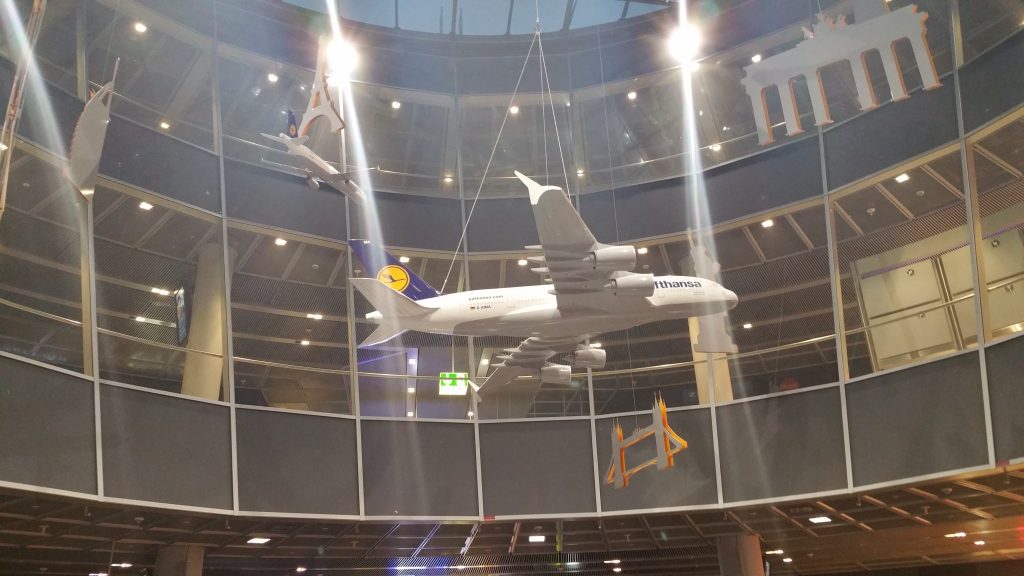 We walked over to the nearby Hilton.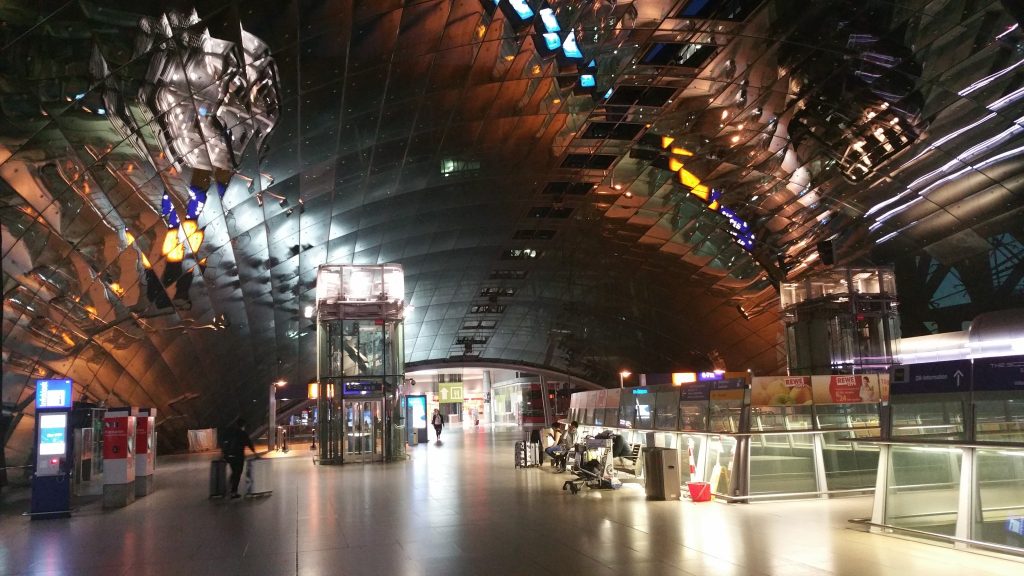 Love this hotel, fantastic very modern feel to it, wow!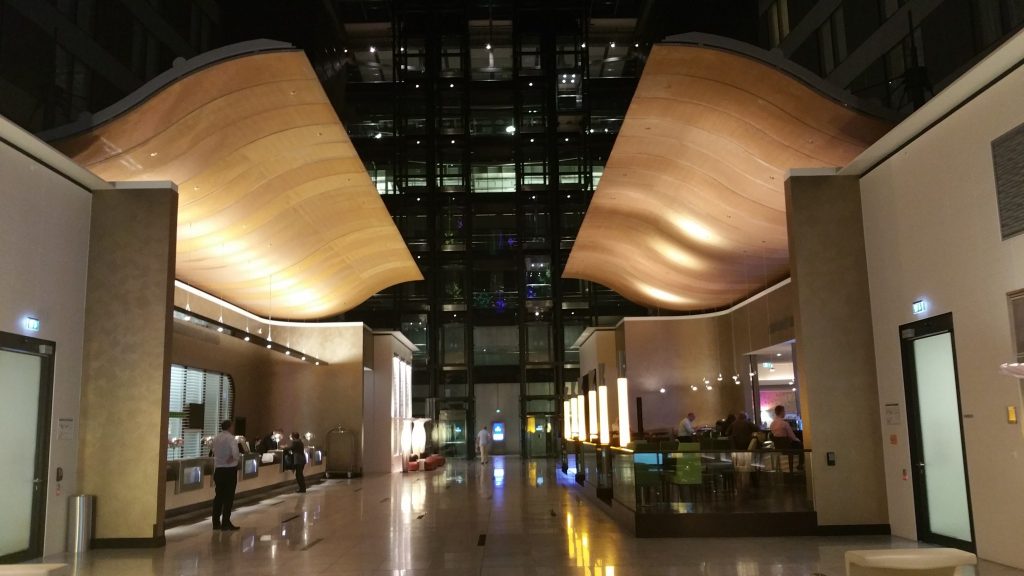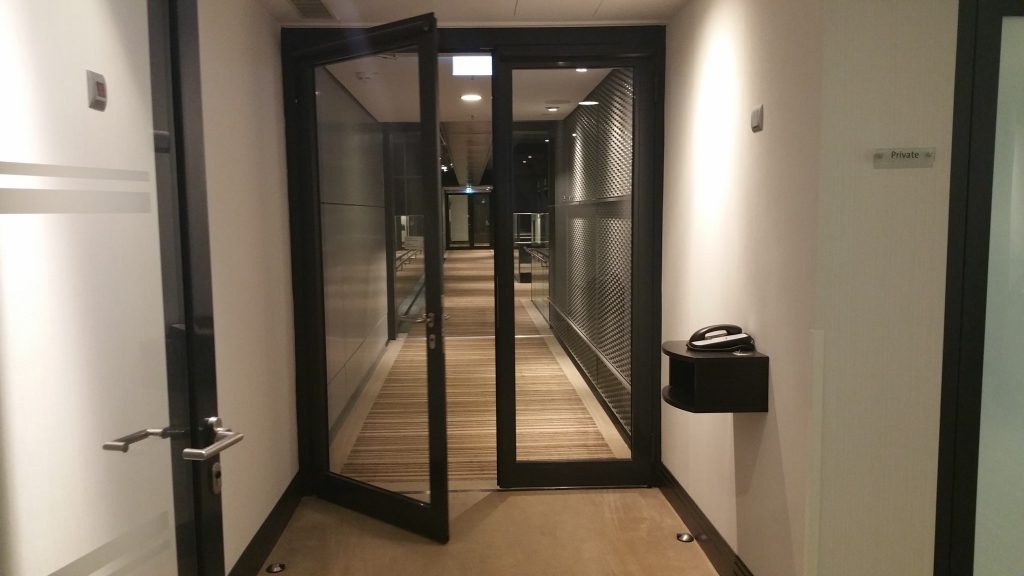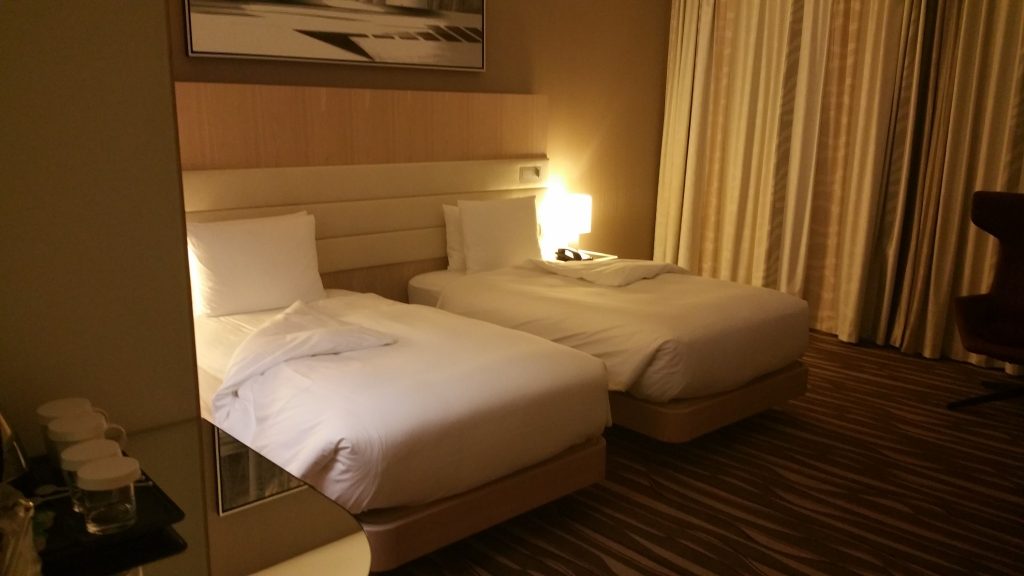 Huge lounge, very well kept and supplied with food and beverages often.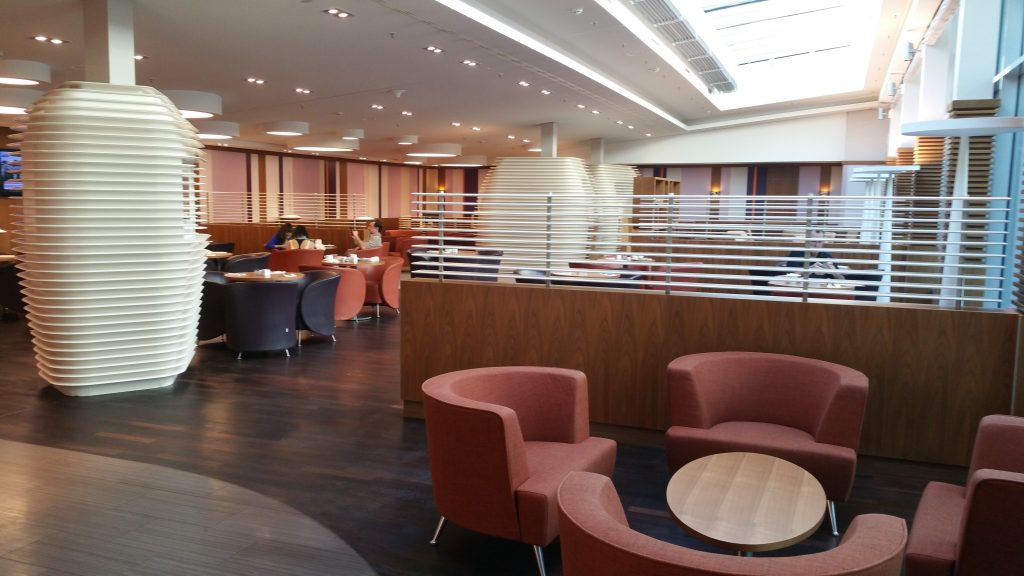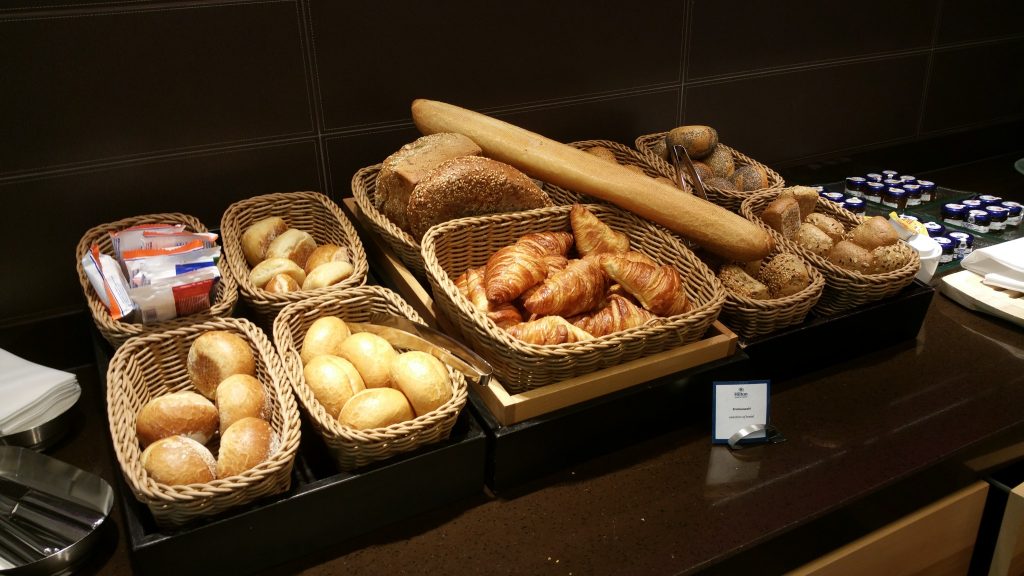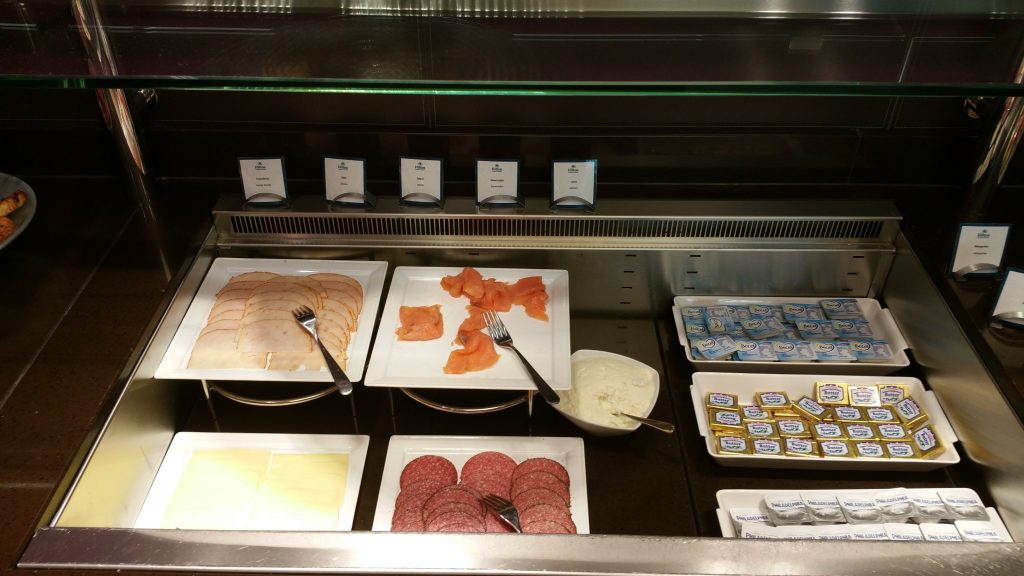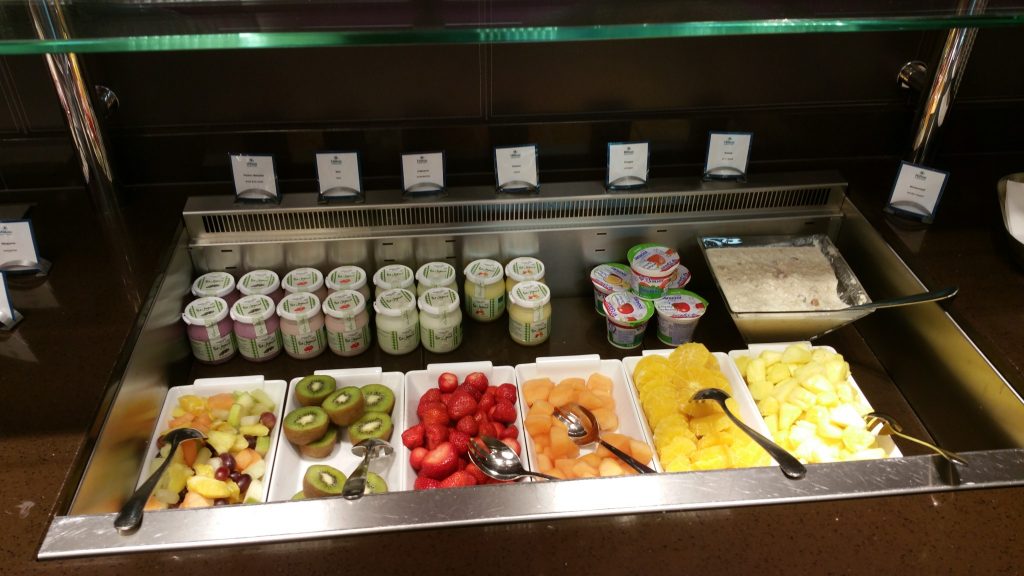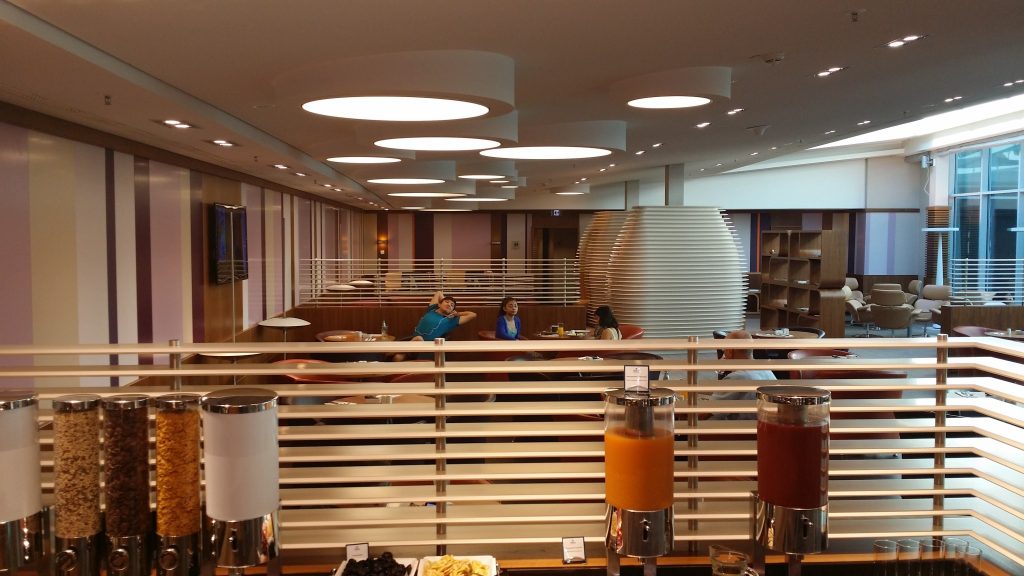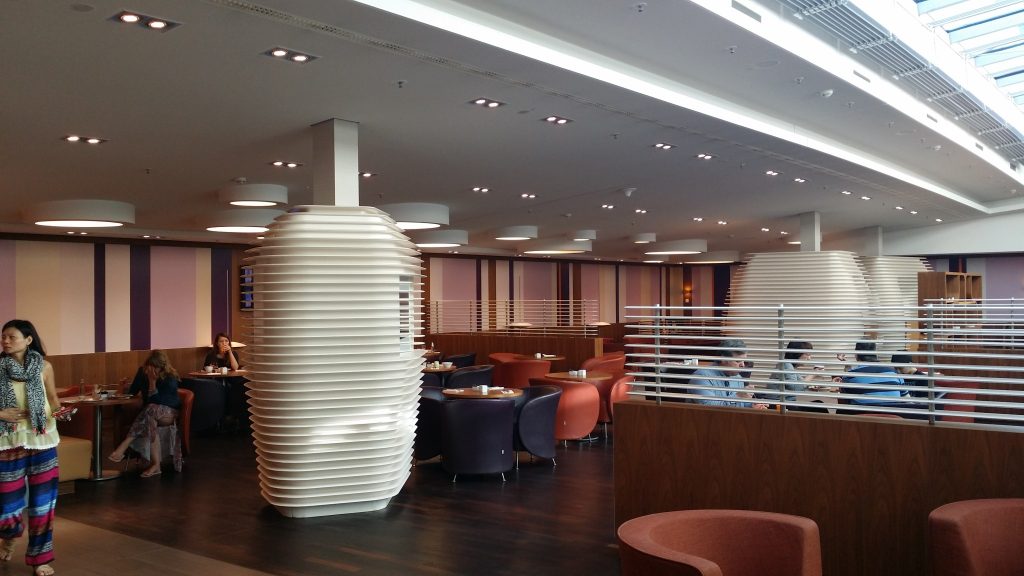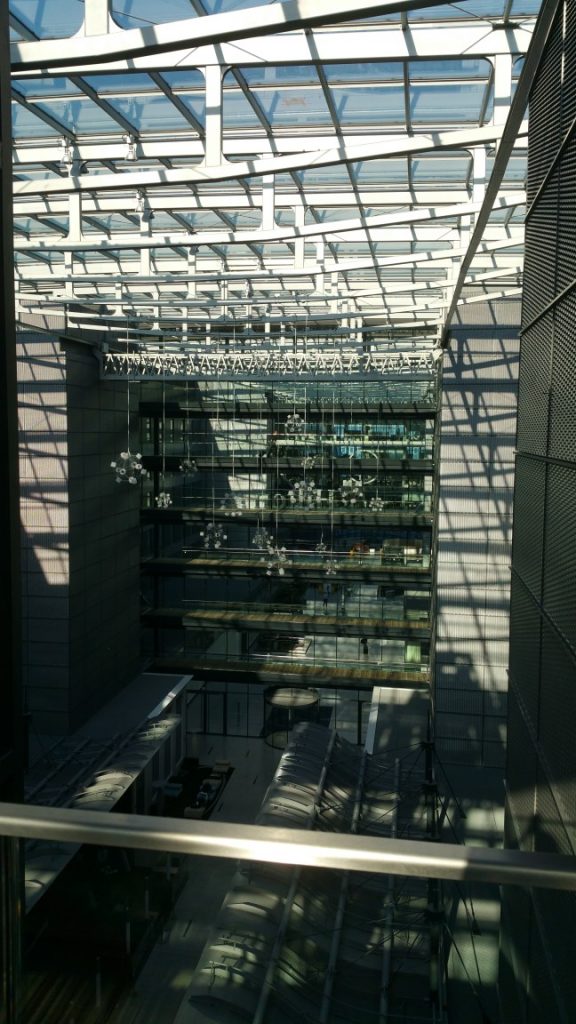 Ever since I was a child….I loved these!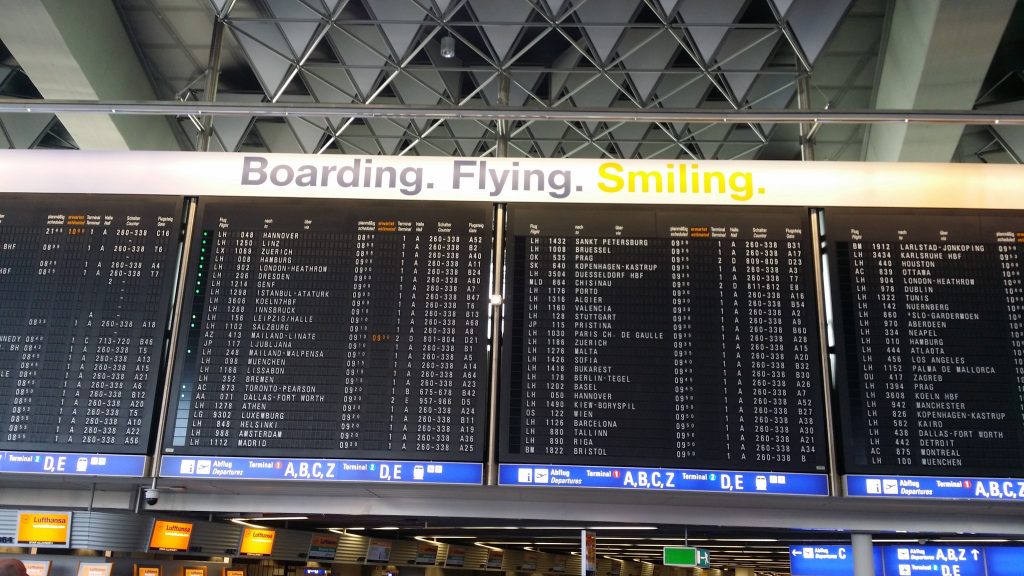 Our gate, no comment.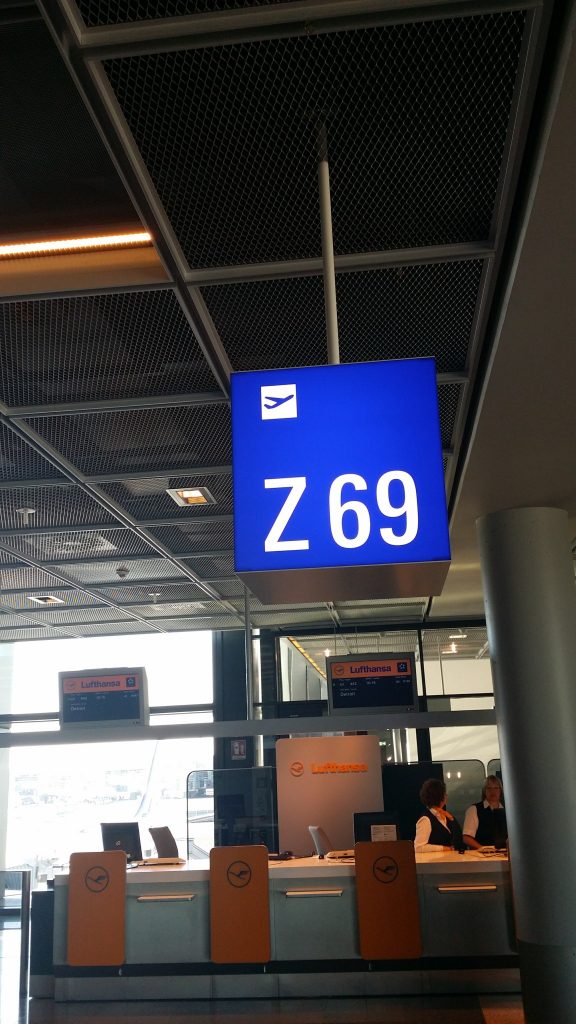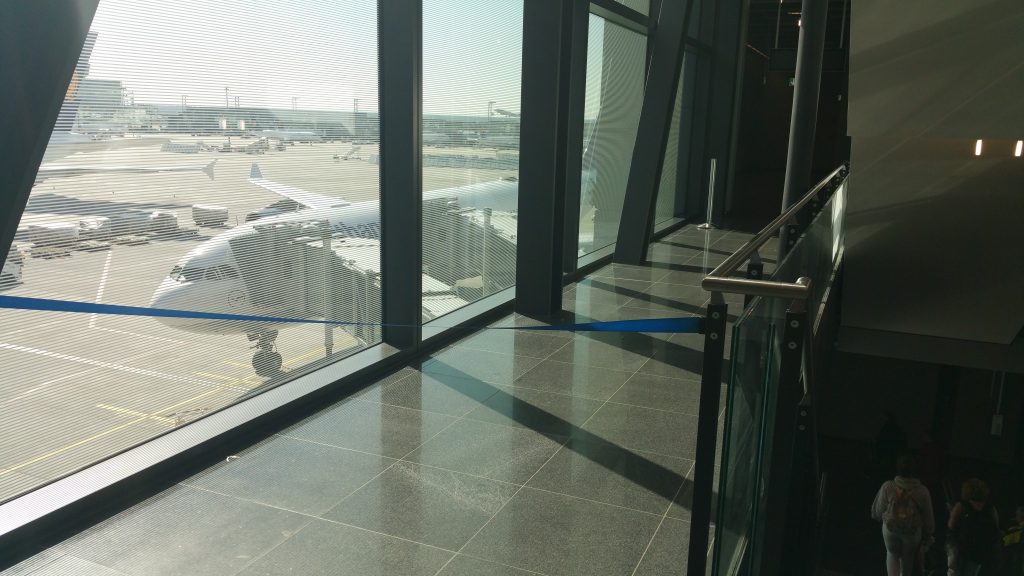 We had another uneventful Lufthansa direct flight from Frankfurt to Detroit. In economy and we enjoyed it!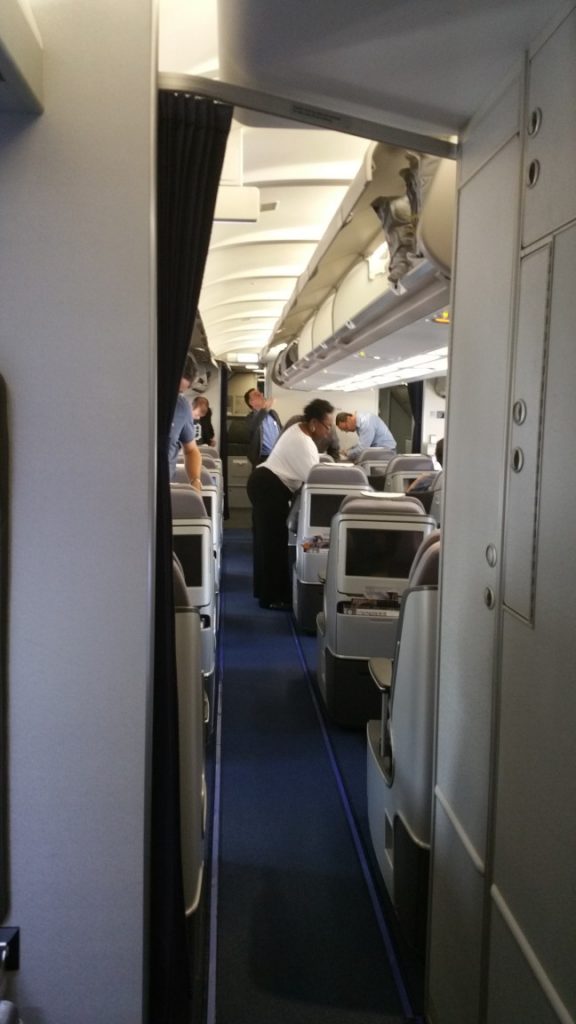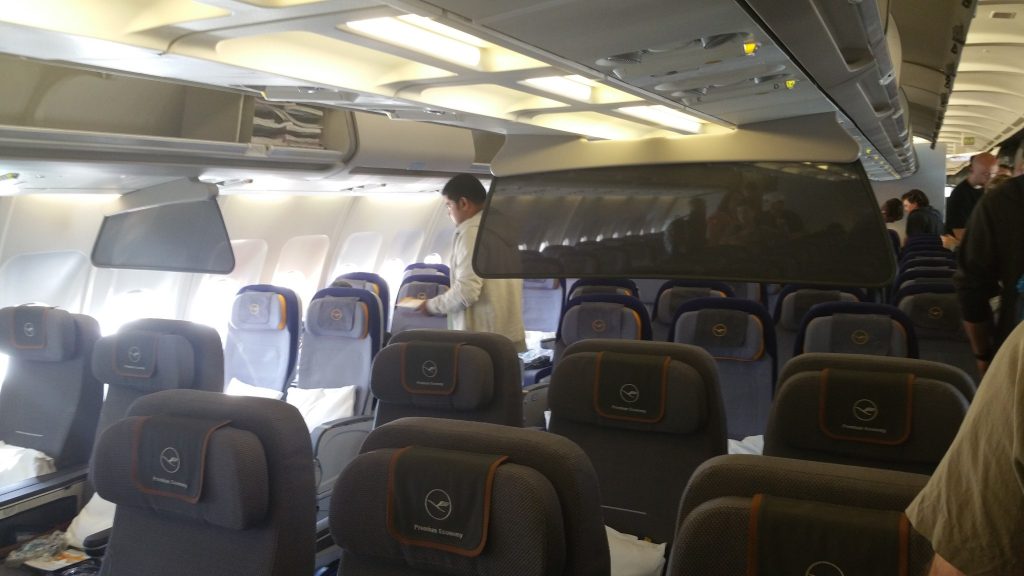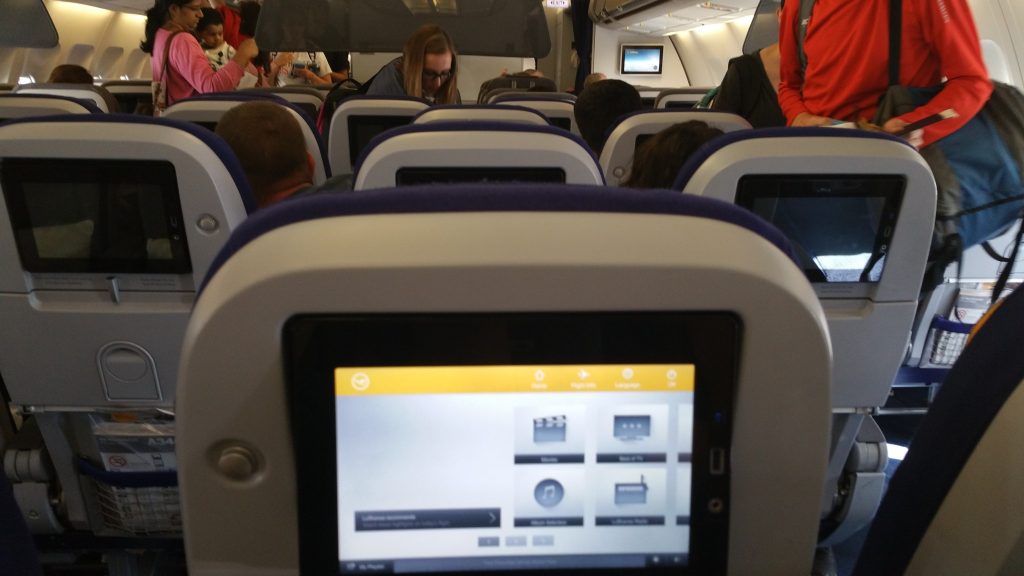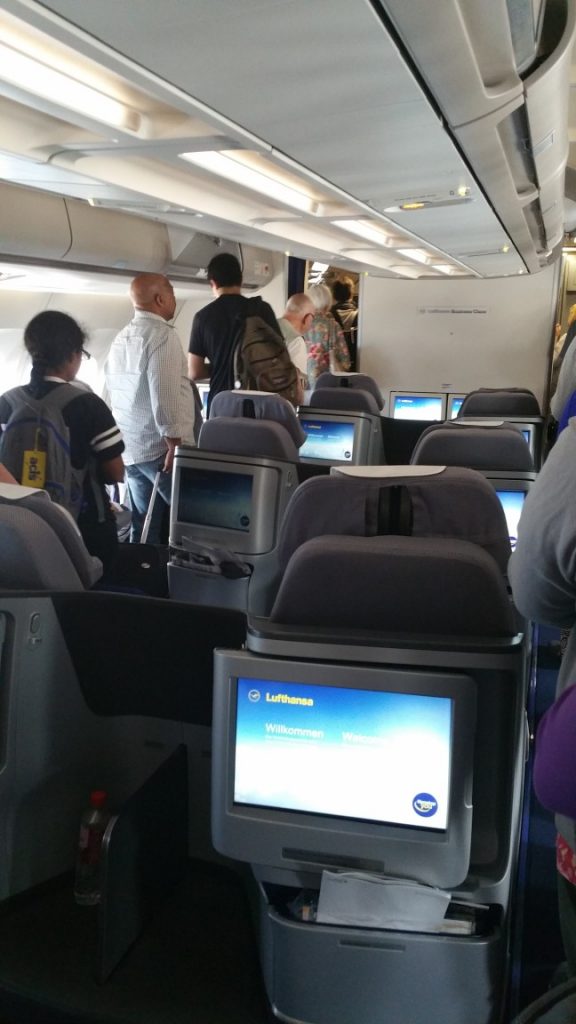 At Detroit airport. Obligatory family pic. More lasting memories were created. What it's all about!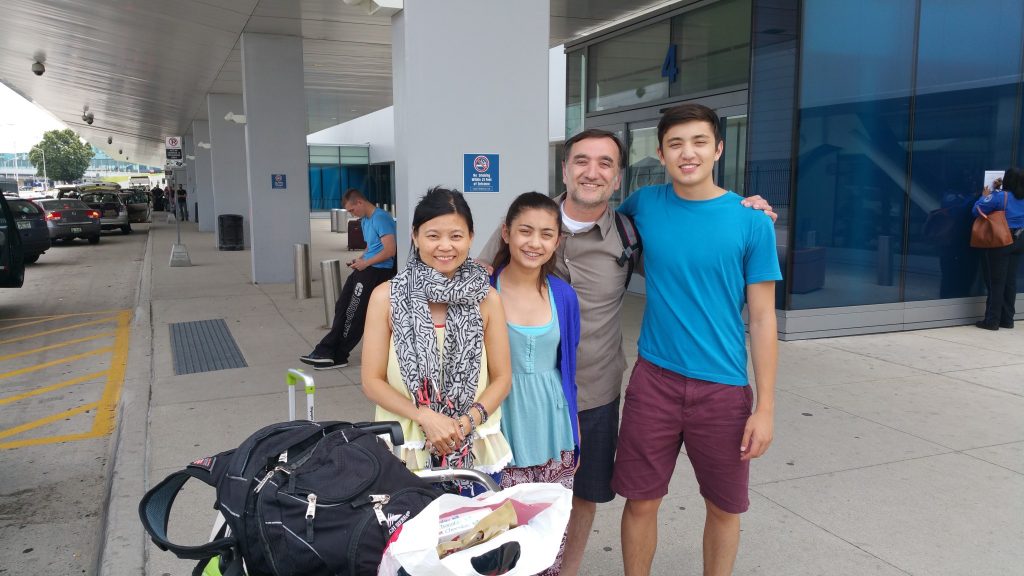 Please help bloggers you appreciate & make a positive difference in your life by spreading the word about their blogs, emailing and commenting and using their few $ links, thank you!
TBB
travelbloggerbuzz@gmail.com
Follow TBB on Twitter @FlyerTalkerinA2
You can subscribe to TBB below, winners only!