We bring you an update on the strategy behind Wyndham Rewards, we see how much Hyatt Gift Cards suck, we travel to Timbuktu, and see the last Samurais!
TBB Blog Mission: To Entertain. Educate. Inspire. In That Order!
This site is AD-FREE! You can support it by applying for CREDIT CARDS, shopping with our AMAZON AFFILIATE LINK and clicking/forwarding any of our REFERRAL LINKS. Thank you for your support!
OK, I am only going to do this once. My blog has again been nominated for the Best Points and Miles blog, along with almost the same ones from last year. Remember how another blogger formerly affiliated with Delta managed to photo shop my blog out of the ballot? Wow, I still can't believe that. If you have nothing to do, you can vote for me. That's it. Thanks.
Hey Kids, Stop Being So Bad. By Mile Nerd. His rants have become must reads.
MileCards wrote about using Award Finder to find Oneworld award space. Sounds very powerful, anyone using it?
Skift has an article about the Wyndham Rewards program and how the recent revamp appears to be working. I am a huge fan of simplicity, in everything. I hope this is true and more programs adopt this approach. Because, you know the last thing we need is for all to adopt the ridiculously complex features of Skymiles and HHonors!
Do NOT buy Hyatt gift cards, really! What the hell Hyatt, this is just #atrocious!
Matador Network's latest ten most inspiring travel photos. I just love looking at these and dreaming of a CSP conversion, cough and lol.
Finally, Visa and Wal-Mart will take moves to speed up the checkout using chip-enabled cards. More will likely follow. Clap please!
16 Things To Know Before You Go: Bamako and Timbuktu. This is wonderful, I love reading about places like this and so roll my eyes on yet another flight review, lounge, suite, etc.
You just can't make up these headlines: "French statue gets detachable penis to thwart thieves". Heracles and his fragile manhood, lol.
Your personal finance fix of the day: Everyone Worries Too Much About Black Swans. Never been a gloom and doom guy. I like the ending:
So what does this mean for investors? It says that simply betting that the market is understating the probability of a crash is unlikely to yield market-beating returns. People following the opposite advice — buying and holding stocks for long periods of time — have done much better over the long run than people who think stocks are consistently overvalued. Maybe the way to make money is acting as if black swans don't exist, even if they do show up from time to time.
Nice to see Milenomics posting again.
It was amazing to watch how bloggers came out cheering about the so called improvements by Marriott. Only hours later to realize that, you know, we are talking about Marriott here lol. Hey, no doubt having "news" and pushing more of the same credit cards is something these blogs excel at!
View From The Wing had a stinky post about how many cut in line in front of him to use the lavatory. Followed up by the ground breaking news that Selena Gomez is banned from China! Followed up by…plastic….never mind.
For bloggers: I emailed MailChimp why so many times the 7 am automated email via the WordPress plug in did not go out again…and again. Their response was that at that time their servers tend to be very busy and/or that they could not connect to my site, which is totally on my host Go Daddy! So, I changed the time to 8 am and so far I am batting 100%, hooray!
I am working on a site revamp along with a new host soon. Because I need to reduce some profits since I can not afford to get to Panama lol.
17 award winning photos from 2015 involving refugees. Three Greek photographers won Pulitzer prizes for their work showing the refugees' plight. Gut wrenching…So was this amazing documentary of 4 children in Syria escaping to Germany: Children of Syria  This will make you cry…
Rare fascinating photos of the last Samurais from the 1800's. Fascinating indeed!
And I leave you with this…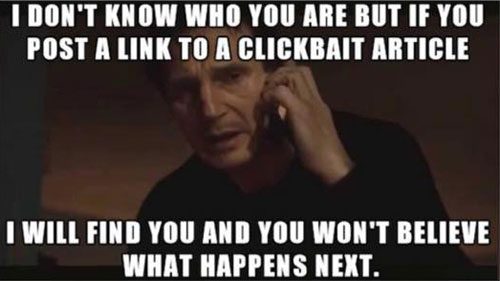 Please help bloggers you appreciate & make a positive difference in your life by spreading the word about their blogs, emailing and commenting and using their few $ links, thank you!
TBB
travelbloggerbuzz@gmail.com
Follow TBB on Twitter @FlyerTalkerinA2
You can subscribe to TBB below, winners only!