Another TBB post featuring the most eclectic links around the web such as 529 Plan ratings, the ongoing FTX fiasco, the ongoing Twitter meltdown, the best US islands, Kherson liberation, 12 money lessons from Warren Buffett and Charlie Munger, Hushpuppi gets locked up for 11 years, a collection of unusual maps, supporting Ukraine greatly enhances US security, gay conversion therapy in Russia, the future of gas stations, buildings from the past century, amazing landscape photography, the World Cup is about to begin in Qatar and more!
TBB Blog Mission: To Educate. Entertain. Inspire. In That Order!
Support TBB by applying for CREDIT CARDS or visiting our

LINKS

or Donate

You like my blog? Send a link to someone please!
This blog publishes every Friday.
Best of Web articles are truly exceptional and MUST reads in their entirety, imho.
Welcome to all new blog readers from George, your diligent curator of the BEST web content I find and share with you. No ads, no clickbait, just amazing content I discover along with my sometimes witty and seldom incendiary commentary.
Now celebrating TEN YEARS of blogging, wow!
PERSONAL FINANCE
Best of Web: These are all great: 12 Lessons on Money and More from Warren Buffett and Charlie Munger. I agree with all of them and especially #12!
1) Be Skeptical of Exotic Financial Instruments
2) Inflation Is Another Reason to Favor Moats
3) Volatility Is Not Risk
4) Integrity Made Simple
5) Fund Boards Are Lap Dogs
6) In Investing, It's OK to Do Nothing
7) Always Be Learning
8) The Markets Are Good, but Not Perfect
9) Index Funds Are a Wonderful Invention
10) No Good Investor Is Either "Value" or "Growth"
11) What It Means to Win the Birth Lottery
12) The Key to Happiness
More from Morningstar. After the fantastic 2022 HSA Ratings, they then reviewed the 529 Plans: Morningstar 529 Ratings: The Top Plans and What They Offer. No surprise Utah and Michigan are the top two. The Michigan 529 Plan was awful when it began but it has been consistently improving. And these are the only two I have ever recommended #winning.
Back in July 6, 2021 I brought your attention to Hushpuppi with this article. This is what I wrote back then: Let me just say that this clown showing off his amazing life on Instagram had it coming. He is in jail right now and he is expected to stay there for many years. Be suspicious of clowns online, don't fall for their crap, just sickening! So, justice came! Notorious Nigerian influencer 'Billionaire Gucci Master' sentenced to 11 years in jail in the U.S. for fraud.
I wish Elon Musk had never gotten involved with Twitter. He probably wishes this himself as everything has been nightmarish ever since he came on board! Why would anyone work for him when he treats other humans so horribly I can not understand. Can you imagine working there? Who does shit like that? Inside the Twitter Meltdown.
The dramatic unwinding of the company's senior ranks began overnight, in the hours after Twitter's new owner made his first official communication to the entire company…The email came at 11:39 PM PT, long after most employees around the world had gone to bed. "Sorry that this is my first email to the whole company," Musk began, "but there is no way to sugarcoat the message." The message: that Twitter's future is "dire…ended with a bombshell: every remaining Twitter employee was expected to return to their offices to work beginning Thursday. ("Obviously, if you are physically unable to travel to an office or have a critical personal obligation, then your absence is understandable," he added.)……Seventeen minutes later, Musk followed up with a one-sentence email to the team labeled "Top Priority." "Over the next few days," he wrote, the absolute top priority is finding and suspending any verified bots/trolls/spam."…Just after lunchtime on the West Coast, Musk held an unannounced all-hands meeting with staff — his first as CEO. Musk had given employees just one hour's notice; he arrived 15 minutes late…Musk also took a pugnacious tone with employees who questioned the wisdom of a forced return to the office. Speaking of the value of in-person work, he said: "If you can physically make it to an office and you don't show up, resignation accepted."…
What an absolute shitshow…
Best of Web: A Rich Man Walks Into a Bar. On Elon Musk and Twitter, this is just brilliant! The main point is…
Above all else, the rich man does not want to be mocked.
CRYPTO
Wow, what a week…I could have a whole separate blog post about the shocking developments in the crypto space. But, come on, is it really anything shocking anymore? For the record, I have never invested a single dollar in this space because it just never made any sense to me. I guess you can say I have been a crypto skeptic since day One. Thanks to the reader who thanked me for helping him not to lose any money, these emails make my day! I wrote this back in March: Best of Web Special on All Things Crypto, Blockchain, Bitcoin, Web3, NFTs, Metaverse, Cryptocurrencies, Scams.
I always thought this guy looked kind of shady with his Afro hair throwing money around like candy. And you know when he put his FTX company logo in the NBA Miami Heat arena…you know, something was gonna happen, remember Enron? When billions get blown away like this….there is probably something fundamentally WRONG here! Here is what happened: What the hell just happened in crypto? A Q&A in plain English about Binance's takedown of FTX. Here is a good Twitter thread about what initially went down: Here's the 30 second summary of the FTX drama that is blowing up in crypto.
But wait…Binance Backs Out of Deal to Buy FTX: 'Beyond Our Ability to Help'.
Crypto tycoon Sam Bankman-Fried lost 94% of his fortune overnight, marking the biggest one-day wealth collapse among billionaires on record. Actually, this article was written on November 8…it got a lot worse from him since it was written. I hope he had diversified…So, I guess we can reply No to this question lol!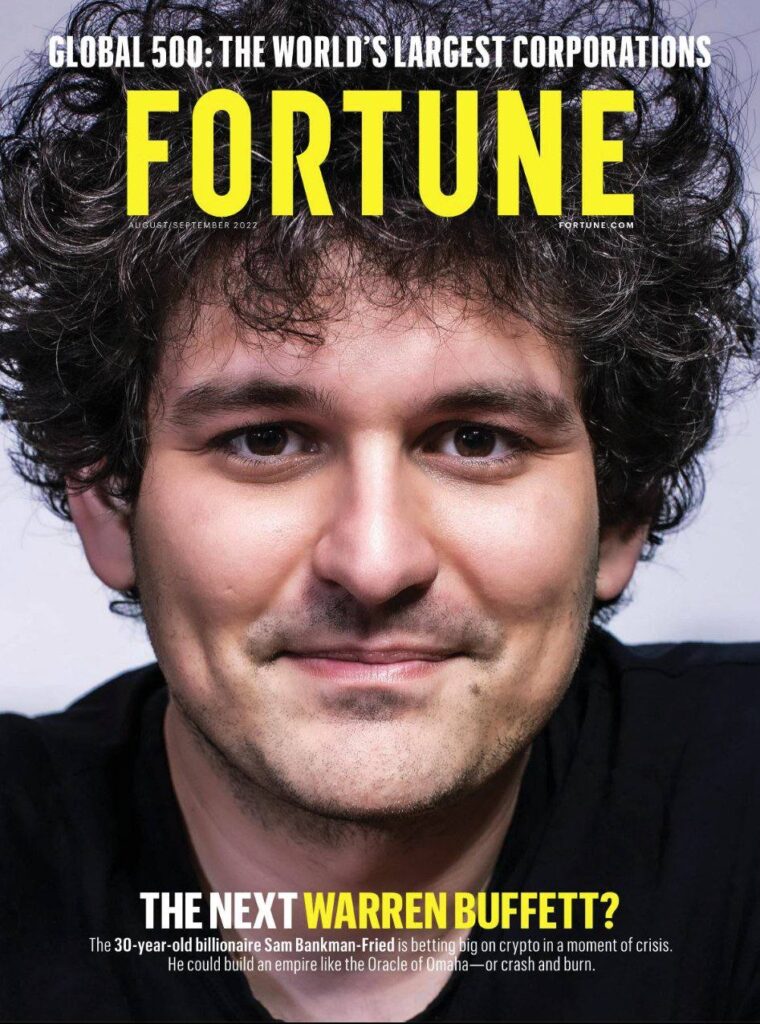 I always thought of bitcoin mining to be one of those activities that humanity could do less without. You know, like MBAs from top schools going to work in investment banking. Ok, that was a joke. Kind of. Anyway, this article explores the rot inside the bitcoin mining industry. It all worked out well for them when bitcoin price was going up…Bitcoin mining in the crypto crash — the mining companies' creative accounting.
In this post, we outline some of the biggest problems facing North American bitcoin miners:
Miners are nothing like as profitable as they report to the public stock markets that they are.
Miners don't want to sell their freshly mined bitcoins, as this would risk crashing the price of bitcoin — so instead, they borrow against the bitcoins, and against their rigs, too!  
This business model only works if number goes up forever.
Number doesn't go up forever.
At some point…I could not keep up with the FTX news, all coming down super fast…the more I learn the more I think this guy may be going to jail. Remember that jackass pharma bro weirdo creep Martin Shkreli who did time for his crimes recently? This is what he said: "There's a good chance SBF does a little time [in jail]," Martin Shkreli, former hedge fund manager and convicted felon…" and this to the bankrupt Terra CEO Do Kwon dude still in hiding: "I just want to let you know jail's not that bad, it's not the worst thing ever, so don't fret. I hope it doesn't happen. But if it does happen, it's not that bad.
TRAVEL
Interesting list: The Best US Islands. Hilton Head at #1, really?
I am sticking this one here because it has some amazing maps of all kinds, including travel related: "Get A New Perspective On The World Every Day": 35 Unusual Maps That Might Change How You See The World. Some of them will shock you…
ODDZ & ENDZ
My dad owned a gas station back in Greece. Which it is now owed by my cousin. I have a feeling she will not pass it down to her son…The Gas Station's Hidden Battle to Survive. Very interesting information in this article and the economics behind the industry and of course how moving to electric is changing, well, everything!
Best of Web: Wow, what a story! A gay Russian wrote this powerful article: My Harrowing Journey Through Gay Conversion Therapy in Russia. I grew up gay in Putin's Russia, a world where homosexuals are condemned by the church, terrorized by gangs, and disenfranchised by the government. While reporting on one unsettlingly popular form of treatment, I wound up investigating my own sexuality. 
I love Twitter and hate it now that is owned by Elon Musk. Anyway, this link is an example why I love Twitter: One building from every year of the 20th century, in chronological order. Wow!
Amazing photography here: The 2022 Landscape Photographer of the Year Contest.
We are getting there…Electricity from Renewable Energy Sources is Now Cheaper than Ever.
MILES & POINTS NEWS/PROMOS/MY ACTION
We are not too far off from the end of the year so this post is timely: Year-End Credit Card Checklist for 2022: Travel Credits, Spend Reset, Application Strategy & More to review our travel rewards credit card "situation" lol.
I swear, if banks ever stopped paying bloggers to sell their credit card merchandise…there would be an exodus from this business leaving us few true hobbyists still blogging. Anyway, I am just amazed how they can keep coming up with content always urging their readers to, please sit down, get more travel rewards credit cards so they can earn the fat sales commissions! Here is another one: Why Now Could Be the Best Time to Get a New Travel Credit Card. Of course it is but you got to be careful, please read all the cautions below in the Miles & Points section under Beginner. And if you would like to support the blog please apply with my Credit Card links. With one credit card sold in the month of October and just two month to date…this blogging venture of mine is definitely not a real business lol.
We are returning back to normal that took a pause with the pandemic. United Airlines MileagePlus Premier Qualification Changes For 2023. Getting increasingly harder to be an airline elite with a few bones thrown in the mix, such as award tickets counting and (I really like this one!) no more hideous award redeposit fees.
Been getting award tickets for Christmas back to New York for my girls. Thanks to British Airway Avios points flying on partner American Airlines. More award tickets to be booked on the horizon, Greece for me, Paris for daughter for studying abroad next Winter semester and more…So many juicy credit card signup bonuses to be had but I won't be around to take care of what is needed to score them. So I am on a little extended break until January it appears…
BUZZING
A section where I go on and on about some stuff that happens in my life and anything else that just does not fit in another section above.
I still can not believe that the greatest sports show on Earth, the World Cup, is about to start in Qatar of all places…So so weird for it to happen in November instead of the summer. Anyway, I am sure I will have more to say when the games begin. And I will be posting in the comments my take on each game, come back and click on my ads…oh wait, I don't have any still!
How about some World Cup history? World Cup 1966 was in England. Portugal, led by amazing Eusebio, was heavy favorites after annihilating three teams in the first round by a total score of 9-2, including Brazil. At the quarterfinal they met North Korea which had knocked out Italy and, needless to say, found themselves shocked to be here at this stage! And then…the North Koreans proceed to score three goals on the Portuguese to, again, complete shock and awe of everyone! And then, Eusebio took over and you won't believe what happened next!
The weather in Michigan has been absolutely amazingly warm for November!
Apparently, there was no Red Wave in the US midterm elections. And Michigan, for the first time in decades, found the Democrats to control everything in our state capital Lansing! So, don't believe the polls ever again, always VOTE!
I am trying to get all work done before I leave for Greece in early December to spend the holidays with my mother…
MILES & POINTS
HOT CREDIT CARD OFFERS: 80k CITI Premier, 75k Southwest Cards, 60k CHASE Sapphire Preferred, 75k Capital One Venture X, 90k CHASE Ink Cash, 90k CHASE Ink Unlimited, 100k CHASE Ink Business Preferred, 60k CHASE World of Hyatt Visa, 80k CHASE Sapphire Reserve (ENDS 11/30/22), 20k CHASE Freedom Flex, up to 30k CHASE Freedom Unlimited, 140k IHG Rewards Premier AND 1 Free Night and many more, including many AmericanExpress cards, including Delta, Marriott and Hilton cards! Please check out my Affiliate links. Terms apply to American Express benefits and offers. Visit americanexpress.com to learn more. If you do not see a credit card with my affiliate links, perhaps I could refer you?

This section is about my hobby addiction of collecting frequent flyer miles and hotel points since the early 1990's! SKIP if you are not into it!
As of today, I have burned 1,097,309 miles/points year to date and have 4,828,759 miles/points in the bank. Some do drugs, I do miles lol!
Thanks to US banks, very lucrative travel rewards credit card offers come and go all the time. This section will act as a reference point on the best CURRENT offers. I will designate new material preceded by NEW.
BEGINNERS
The Beginner's Guide to Getting Started with Credit Cards, Points & Miles
The Basics of Booking First & Business Class with Miles
BASICS: This travel hacking hobby is mostly about getting the fat Signup Bonus of travel rewards credit cards while of course NEVER EVER carrying a balance. Banks have a marketing budget and are willing to give us many THOUSANDS of miles/points to travel mostly for free hoping to hook us to charge 20%+ interest rates on our balances. The poor souls who fall for their marketing paying these ludicrous interest rates end up subsidizing us responsible consumers who enjoy taking advantage of, cough, such bank marketing budgets! Some of us have been doing this for thirty years creating amazing travel memories…Feel free to ask me questions or post them in the comments.
BASICS: Prefer credit cards from the proprietary points programs of banks, such as Chase Ultimate Rewards, American Express Membership Rewards, Citi ThankYou Network, Capital One Rewards Miles because they are a lot more flexible and are not devalued as frequently. Over pure airline and hotel travel rewards credit cards. Pure cash back credit cards may work for you best and they are getting more valuable as airline and hotel loyalty programs keep getting devalued. Sometimes, a pure no annual fee 2% cash back card works best for simplicity!
TOP TRAVEL REWARDS SIGNUP BONUS CARDS
Master Guide to Credit Card Applications: All the Rules You Need to Know, Bank by Bank 
How to Sign up for Chase Ink Cards
These two NO ANNUAL FEE Chase Business cards are now offering an amazing 90,000 Chase Ultimate Rewards Points, the Chase Ink Business Cash and the Chase Business Ink Unlimited! Bottom line, I think these are the BEST business travel rewards cards out there right now! The 90k Signup Bonus can be earned after $6k of spend on the cards in the first three months. I am not going to make a fool of myself with recurring "69 reasons I love these two cards", this is not a sales maximization blog ok? You can click to find out more about them and you can apply HERE to support this blog, thank you.
Chase Ink Cash/Unlimited 90,000 Points Now Available Online
 Best Ever Chase Ink Card Bonuses Are Now Publicly Available Online
Citibank increased the Signup Bonus for the Citi Premier card from 60,000 to 80,000 Thank You points. Annual fee is $95 and the minimum spend to score the Signup Bonus is $4k in the first three months. The Citi Premier card has a solid earning structure as it earns 3 points per dollar on gas/groceries/dining/travel and 1 point on everything else. Of course, you can transfer your points to mostly foreign airlines and JetBlue. Or you can cash out at one cent per point. Therefore, 80,000 points means $800 less $95 annual fee——-> BOOM! Read the newbies paragraph above and always think…taking advantage of bank marketing budgets! Available HERE, thank you!
 Get The Best Offer Ever, Enough For 5 Round-Trips To Hawaii & More Incredible Deals, With The Citi Premier Card!
The Capital One Venture X card offers a 75,000 point Signup Bonus after a minimum spend of $4k in the first three months. If you like simplicity and looking for one (premium) card, I highly recommend this card (and yes, I have it myself!). It has an annual fee of $395 but it comes with a VERY easy $300 statement credit for travel booked on its excellent travel portal, essentially turning it into a $95 annual fee card. But wait…there is more! On each card anniversary you earn 10,000 points essentially making it FREE! Every dollar of spend earns 2 points and flights booked on the travel portal earn 5 points per dollar. You get access to Capital One and Plaza Premium airport lounges and a Priority Pass Select lounge membership and, this is important, you can add FOUR authorized users FOR FREE who can also have their own Priority Pass Select airline lounge membership. You can transfer your Capital One points to up to 18 Transfer Partners. No foreign transaction fees. Free Hertz President's Circle rental car top elite status. Cell phone protection and PRIMARY rental car coverage. Awesome seats at baseball stadiums for just 5k points each. And lots more. Available with my Credit Card Links, thank you for your support!
NEW: Why We Think the Capital One Venture X is Best for Traveling Families
Why the Capital One Venture X Annual Fee Shouldn't Scare You Off
9 Unique Ways to Use Capital One Miles for Travel
Just like clockwork, the Chase Southwest cards are again up to 75k Signup Bonus! Three personal cards, Priority at $149 Annual Fee, Premier at $99k Annual Fee, Plus at $69 Annual Fee. The minimum spend is ONLY $3k in the first three months. 75k offers expire December 5! Each Southwest point is worth about 1.4 cents so DO THE MATH! Bags always fly free and the friendliest cancellation/change policies in the industry.  And if you can time it right…you could earn the amazing Southwest Companion Pass for 2023 and 2024. You can read the blog posts below to learn more and you can return here and apply for them HERE, thank you!
Limited Time Offers for Southwest Cards – Earn 75,000 Points Bonus
Southwest Companion Pass: A Guide to Earning It For Two Years
NEW: 2 Southwest Companion Passes and a boatload of points with just 3 cards
The premium Sapphire Reserve card is now offering 80,000 point Signup Bonus. Here is what you get on top of the 80,000 points after you spend $4k in the first three months. The main benefit is that you get to easily offset the $550 Annual Fee of the card with a very easy automatic $300 statement credit for any travel purchase with the card. You earn 3x per dollar spent on Travel and Restaurants, you get a Priority Pass Select lounge membership for you and two guests, primary rental car insurance, no foreign transaction fees, $100 Global Entry credit, transfer to airline/hotel partners 1:1 ( I transfer to Hyatt, United and sometimes Southwest as needed), a whole bunch of other travel related benefits that most of us don't really ever use, etc. If you still decide to apply for the card please consider applying with my links HERE, thank you!  ENDING 11/30/22
 7 Best Ways To Use the 80,000-Point Chase Sapphire Reserve Sign-up Bonus
The Best Travel Perks & Benefits of the Chase Sapphire Reserve
There is a new offer which could land you 130,000 Hilton Honor points along with a few Hilton free night certificates if…you can afford to devote $15k of spend on the Hilton Business card. If you are interested, please support the blog by applying for the card HERE, thank you!
Hilton Honors Business Card: 130k Points + Free Night Certificate
Remember, you are NOT allowed to ever carry a credit card balance if you ever get a credit card here!
Let me leave you with this…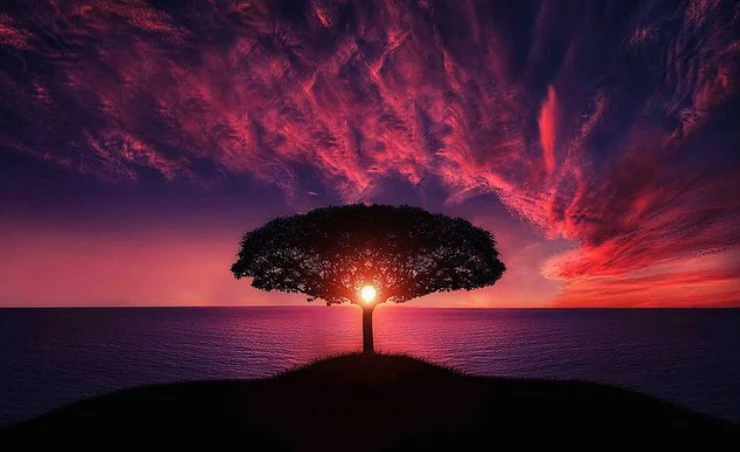 Thank you for reading my blog. If you enjoy it please pass it on to a family member or friend, thank you!
TBB
travelbloggerbuzz@gmail.com
Follow TBB on Twitter @FlyerTalkerinA2.
You can subscribe to TBB below, winners only!
Opinions expressed here are author's alone, not those of any bank, credit card issuer, hotel, airline, or other entity. This content has not been reviewed, approved or otherwise endorsed by any of the entities included within the post.