We bring you news about the new Amex SPG cards, register for the new Hilton Double Points promotion, visit cold Peary Land, climb Angel Falls, even more Avios cards along with a new compelling offer by Chase, the founder of Million Miles Secrets says goodbye to find himself. And a whole lot more for freeeeeee!
TBB Blog Mission: To Educate. Entertain. Inspire. In That Order!
Support TBB by applying for CREDIT CARDS, shopping with our AMAZON AFFILIATE LINK & clicking our REFERRAL LINKS
This is going to be a long one, so let's get this curated baby started! If you like my blog, pass it on to a person you care about. You know, be nice and kind and…positive 🙂
Register for the new Hilton Honors promotion Double Points on every stay from May 1 – August 31, 2018. Soooo much better than the Marriott/SPG promo!
Heads up! AMEX: 3 Starwood Cards Will Be Available For New Applications After The SPG-Marriott Program Merger In August. Amex may better do something to get some decent signup offers for these, how are we bloggers supposed to move this product? 🙂
Good recap for reference. Guide: American Express Application Restrictions & Difference Between Credit and Charge Cards.
Breaking: There is a new offer for the Chase Freedom Unlimited card offering 3x on ALL spending in the first year. Only ethical blogs are mentioning it. You WILL hear screams about it when the non ethical blogs get a sales commission to sell it when they get an affiliate link for it, sad! Pairing it with a Sapphire Reserve or Sapphire Preferred makes this a compelling value. Dang you Chase, will you rule our wallets once and for all when you take completely over the credit card market! #wow
This blog takes me places I will likely never go:  A Perfect Day in Suriname's Commewijne District.
Another blog takes me around this amusing planet of ours. Peary Land, The Land of Extremities. "The northern tip of Greenland, despite being situated a little over 700 km from the north pole, is entirely ice free and has been for the last 8,000 years since the glaciers retreated. It is the most northerly ice-free region in the world."
This is a must bookmark. In my case, I saved it in Evernote. The Most Epic Adventures in America's 50 States. For Michigan:
PEDAL THE BIG M CROSS-COUNTRY TRAIL
This 25-mile singletrack loop cuts through the thick woods of the Manistee National Forest, in the uplands of the Udell Hills. The trail has a superb mix of tough, sandy climbs and fast but not terribly technical downhills. Plus, in the winter months, the outer loop stays open for fat-bike-only snow riding. 
My heart stopped watching this video: Rock Climbing Angel Falls in Venezuela. You have been warned!
This is great advice! How to Complain So a Partner Will Listen. TBB at his best helping you all out 🙂
Fascinating infographic: How Many U.S. Dollar Bills Are There In Circulation? I miss the dollar coins you guys sad lol.
Good personal finance post: Five Tips for Clients on the New Tax Law. I am getting a hefty tax refund next year you guys and you can rest assured I am probably not trickling it down!
Meet the deserted village of Houtouwan in China. Amazing photos and drone video!
Just loved this: Taking A Walk And Taking Pictures In 1980s New York – Robert Herman's Vibrant Kodachrome Street Photography Of NYC.
This is pretty cool, stop bitching you all.  Where the World's Ultra Rich Population Lives.
You like to discover new sounds? Came to the right place! Here are the Fews – The Zoo. No Top 40, sorry you guys!
I find it amazing how fast Amex posts the signup bonuses! Another 35k SPG points, I better take them from son's account before he realizes 🙂
I also noticed I got another 40k Club Carlson Radisson Rewards points for renewing its Visa card. I am nearing 3.5 million miles and points again, will I ever go below 3 million? #firstclassproblem
Just burned 60k Hilton Honors points to treat son to the Amsterdam Doubletree Centraal Station for his last night in Europe. It will be an upgrade from the Flying Pig hostel he will be staying in Amsterdam lol.
Breaking: Daraius is out at Million Mile Secrets!
No more 25k Amex SPG card offers, I deleted them from the list of the best card offers available with my links. The new offers are REALLY really bad!
Doctor of Credit has posts and direct links for more Chase card offers for Aer Lingus, Iberia Plus and British Airways that offer the following bonus structure in general: 50k Avios after $3k spend, another 25k Avios for spending $10k in first year and then another 25k Avios for another $10k spend (total spend $20k!). These are the best offers out there. I need to update my Best Offers list again I know…if I had an intern!
These days, even Movie Pass is devaluing, sad!
I had a horrible day yesterday, it started with my beloved hometown Larissa soccer team losing in the absolute last gasp play of the game and costing us a place in the Greek Cup final! You have no idea how devastating this result was as we played a hell of a game and deserved to advance. Still in disbelief. There was more crap which led me away from my blog comments because I needed to detox a little bit.
And I leave you with this…Found Betamax video of TBB as a kid!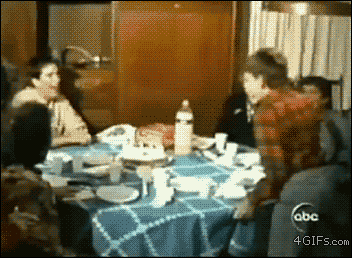 TBB
travelbloggerbuzz@gmail.com
Follow TBB on Twitter @FlyerTalkerinA2
You can subscribe to TBB below, winners only!
Opinions expressed here are author's alone, not those of any bank, credit card issuer, hotel, airline, or other entity. This content has not been reviewed, approved or otherwise endorsed by any of the entities included within the post.