We bring you a fantastic travel report about the British bothies, more details on Delta Skymiles business class awards, learn the amazing coffee history, look at awesome vapor cones, what happens in an Internet minute will shock you, learn about the immovable ladder, facts about immigration, my stupid mistake in renewing my passport, how many economists now work at Amazon and more!
TBB Blog Mission: To Educate. Entertain. Inspire. In That Order!
You like my blog? Send a link to someone please!
In case you missed my awesome TBB Best of Web post yesterday: Investing Must Clicks, John Bolton Expose, We Need Diversity, Smartphones Are Cigarettes.
This blog started as the go to place to find all things about miles and points first. With the continued beatings in the past several years it is slowly morphing into a more general blog about travel, personal finance, technology, art, photography, the meaning of life and stuff like that…But the MAIN compass this blog never wavered from: To educate, entertain and inspire!
Breaking: It appears the United Explorer Business credit card offer for 75k United miles expires today and yes, amazingly, it is available with my links and thanks for your support!
I had no idea these structures named "bothies" even existed! Probably one of the best pure travel related stories appearing here recently imho.  In Britain, Enraptured by the Wild, Lonely and Remote.

Rustic shelters called bothies — more than 100 of which are scattered throughout England, Wales and Scotland — are an indispensable, if little-known, element of British hill culture.
Full disclosure: I am addicted to coffee. Here is a very interesting and very surprising article: A Brief History of Coffee. How it all started and how it developed through the centuries to the great effects on the politics of coffee to today's coffeehouses. Fascinating read!
I am a huge proponent of immigration. Ok, I am a little biased on this topic of course! I think we need more of it…and don't get me started about building walls in an era where information can speed through in an instant to the other edge of this planet! Look at all the amazing companies built by immigrants! I could go on but let me share this article with you about the Global Opinions of Immigration may be in fact changing! Some amazing charts included! And some pretty awful conclusions about how they view immigrants in Greece, sad! Maybe I should have saved this one for a Best of Web post, oh well.
In 10 of the countries surveyed, majorities view immigrants as a strength rather than a burden. Among them are some of the largest migrant receiving countries in the world: the United States, Germany, the United Kingdom, France, Canada and Australia (each hosting more than 7 million immigrants in 2017). By contrast, majorities in five countries surveyed – Hungary, Greece, South Africa, Russia and Israel – see immigrants as a burden to their countries. With the exception of Russia, these countries each have fewer than 5 million immigrants.
Holy crap, I had no idea that Amazon hired 150 economists in the past few years, wow! Amazon gets an edge with its secret squad of PhD economists. And they are working on some amazing stuff too!
For your personal finance fix: How To Blow It. Cleverly titled…it is actually about doing stuff NOT to blow it!
Everything you ever wanted about The Prandtl-Glauert Singularity. Or jet plane shock collar. Or vapor cone if you prefer!
Did you know about the Immovable Ladder? Me neither! One of those bizarre religious realities still existing…
The Immovable Ladder is a wooden ladder located above the entrance, under the window of the Church of the Holy Sepulchre in the Old City of Jerusalem. Made of cedar wood, possibly from Lebanon, it was in place by 1728 and has remained in that location ever since the 1757 status quo of Holy Land sites was established, aside from being temporarily moved on two occasions. The ladder is referred to as "immovable" due to the agreement of the Status Quo that no cleric of the six ecumenical Christian orders[a] may move, rearrange, or alter any property without the consent of the other five orders. In 1964, Pope Paul VI described the ladder as a symbol of Christian division.
Fascinating! What Happens in an Internet Minute in 2019? And also fascinating how things changed from a year ago, wow! Check out the growth of Instagram and Netflix, it will shock you!
And now we are entering BLOG BUZZ, a section for advanced hobbyists and veteran miles and points blog readers.
For award related advice I read The Lazy Traveler: Did Delta Raise the Saver Business Class Award Levels to Europe (?), AND The Best Value About Every Delta Flash Sale Is in the Routes It DOESN'T Advertise. If you have any Delta Skymiles Bolivars (lol) you should probably read this.
Delta SkyMiles has gone a long way from a barely functional award chart allowing only round-trip redemptions with a stopover to a more modern award chart that allowed one way redemptions — to no award chart at all.
Don't do the same mistake as me. I sent in new passport apps for me and my wife. My wife got hers but I did not. Several days later I get a letter telling me, please sit down, that my photos did not meet all specifications. Apparently my eyes were not fully open. Looking at my pics…well, if you need to be soooo specific about it, I guess that could be true. Whatever. I had to redo them with my eyes WIDE open this time looking like I am high on cocaine lol. I am sending them in today…I got mine at Walgreesn and I can not believe the photo clerk let me send in the first set. Of course I got the second set free! Advice: Make sure your eyes are wide open so the staffer doing your passport can "determine eye color". There is a first for everything I guess.
And I leave you with this…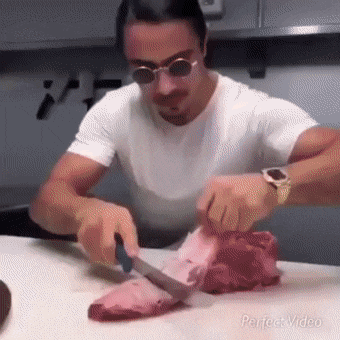 TBB
travelbloggerbuzz@gmail.com
Follow TBB on Twitter @FlyerTalkerinA2.
You can subscribe to TBB below, winners only!
Opinions expressed here are author's alone, not those of any bank, credit card issuer, hotel, airline, or other entity. This content has not been reviewed, approved or otherwise endorsed by any of the entities included within the post.