We bring you the news of a brand new Chase transfer bonus, how to book Northern Lights tours, a summary of all the chain hotel loyalty benefits, a deep article about nationalism, how to trek with gorillas in the Congo, we prove to you immigration to the US is essential, how to make money in the gig economy, what salary you need to earn to buy a house in a major US city, learn about cyber attacks and wealth, a new podcast, some personal news/updates, register for the latest Hilton promotion, say goodbye to the photographer who brought us amazing shots of Hong Kong's density, TPG UK is off and running without any minority staff and stuff like that.
You like my blog? Send a link to someone please!
Did you miss my last Best of Web post: Richard Holbrooke, Bible Thief to Porn Star, Online Fraud, Dentistry Dark Secrets, Thai Insects TV Ad.
Lets catch up on what is going on in the miles and points world before we talk about more important things…
Register for the latest Hilton Honors promotion titled "Go More, Get More". This is a direct link and NOT a sneaky affiliate link almost every blogger tries to pass on to you looking to profit off of you going forward. Maybe this is why my blog has no profits LOL.
Good to see this: Chase Launches Their First Ever Transfer Bonus: 30% Bonus Points When You Transfer Ultimate Rewards Points Into BA Avios. DansDeals posts always have useful things to know. And you can get all those credit cards here too with my links, wow!
I am not going to link to a blog post about the new United livery because I just don't give a phuck!
I have been keeping track of the crazy growth in the number of hotels around my hometown Ann Arbor, Michigan. I had no idea that a Fairfield Inn had opened across from a Marriott in Ypsilanti Township, just a short 10 minute drive to Ann Arbor off highway I-94. And I also found out that a Hampton Inn is going to open soon next to them. Crazy!
More in the Blog Buzz section below for you hobbyists 🙂
If you want to see them, maybe you consider the info in this post: How to Book the BEST Tromso Northern Lights Tour in Norway.
You can do Maldives tricking readers how you did it for "free" with travel rewards credit cards successful bloggers sell every day in their blogs or you can just go trek with gorillas in the Democratic Republic of Congo.
With the rise in right wing despots/morons/autocrats all over the world in recent years, maybe, just maybe it is our biology. Hear me out. Ok, nope. Read this article: This Is Your Brain on Nationalism. Maybe I should have saved this one for a Best of Web post…oh well.
Proof we need more immigration, BOOM!
The gig culture. Over 150 ways to make some money. Amazing HUGE infographic. Click on it to zoom in!
RIP Michael Wolf. He is the photographer who was known for his Hong Kong epic work.
Visual Capitalist is on a roll! The Salary Needed to Buy a Home in 50 U.S. Metro Areas.
Another great article over at Priceonomics: Why Security Breaches Just Keep Getting Bigger and More Expensive.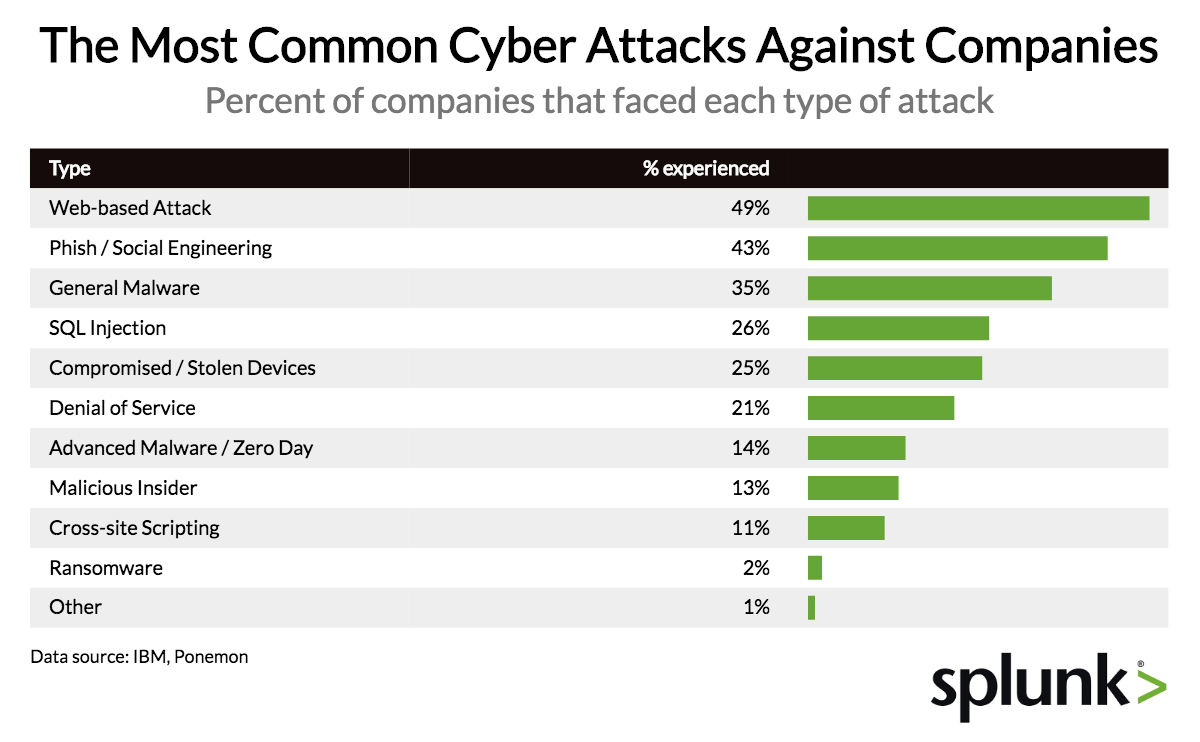 This post was all over the field: The 3 Levels of Wealth. But this below is an interesting way to look at wealth indeed!

And now we are entering BLOG BUZZ, a section for advanced hobbyists and veteran miles and points blog readers.
In case you missed it, Hawaiian Airlines moved to dynamic pricing awards. They called it "range" until they get their software ironed out…I should have a contest when American Airlines comes out with the announcement, I say this summer!
You may find some value in this: Chart(s) of Hotel Loyalty Program Benefits & Rewards
The Wandering Aramean dude wrote an article for The Points Guy. Which is the same blog that pushes credit cards when you eat McDonalds's and even did a post with this headline, WTF!
When Should You Get a Credit Card for a Specific Reason?
Meanwhile, Mommy Points at TPG now writes article likes this…remember when she used to blog about going to see the grandparents on Spirit Airlines at Kansas City lol.
Why a $500+ Per Year Credit Card Isn't Crazy — At All
Everyone milking TPG…Speaking of TPG, they now have a full blown office at the UK and we got a look at some of the staffers. Oh boy, do they like fancy titles or what? How about "Global News Editor" and, please sit down, "Head of Video"…smh. Wait a minute, wasn't there supposed to be that James dude who defected from One Mile at a Time there too, where is he? Update: He now goes by Ben apparently as James was his middle name when he used to blog at Ben's blog #confusing. And one more thing…Is it just me or is…everyone at TPG white or what? Well, I guess they donate a lot of money to African kids so I guess that makes them feel better #zing!
The most hideous clickbait headline since last TBB post:
Woman Arrested and Daughter Sent to Child Protective Services After Complaining About Vomit in Seat – View From The Wing [I can't even…if you click on this, YOU are part of the problem!]
I am going to Greece in mid May for a while to take care of my mother. No award seats with AA miles of course. So, here comes 70k United miles again to the rescue flying on Lufthansa to Frankfurt and then on Aegean to Thessaloniki, Greece (SKG). Maybe it was the last time I fly business class #crying. I thought I would use some of my Singapore Krisflyer miles but the taxes/fees for the exact same flights were almost $600 higher, WTF! I still have about 210k Krisflyer miles and about 11 months to use them, advice welcome.
I just got under 4 million miles/points in total again, hooray! I am going to focus more on cash back and bank points in the future. And I am going to just deal with two hotels going forward, Hyatt and Hilton. Meaning…I need to burn the remaining IHG Rewards, Radisson Rewards and Marriott Bonshit points and cancel their credit cards…Leaner and meaner TBB, ole! Oh crap, how am I going to sell these cards then woohoo!
Remember when son applied for the Amex Gold Delta card for 60k Skymiles? Well, Amex is not budging. We filed a CFPB claim and the assholes sent back a two page letter saying sorry, you clicked on that pop up box. I said "how about that phone call with a rep promising the miles will be at the next billing statement?" They said we listened to it, you are right, rep was wrong and we apologize for the inconvenience. Now what?….Stupid Amex, all this staff time to deny a bonus. The kid loves his CSP card and sticking with Chase. Amex: Turning off customers for life. No wonder their latest earnings sucked! I think I am going to cancel it and move on. Just keeping his no annual fee Blue Business Plus using it a few times per month. #disgusted
Can you help me get my son back to the US from Taipei on July 7 or 8? Using AA miles preferably…If not, I do have Amex MR points and Chase UR points to transfer out. Preferably to Detroit but NYC or Chicago are ok as well. Still plenty of British Airways Avios points to perhaps come into an AA hub?
A soccer teammate is doing this half marathon so I signed up for…tomorrow. It involves trails and lots of hills…wish me luck to survive it you guys!
Freddies Awards took place. Time for self love of the same connected blogging business men/women, yawn. I am sure Bonvoy won. Update: It did, lol! Ooops, there goes my invite. Do you think I care? If you had to think about that…you do not belong here, go read TPG!
Travel Is Free started a podcast with my friend and neighbor Dave Bikeguy. Talking about how the game has changed. Oh boy, is that an understatement or what! I guess if he had me I would have pounced on how the bloggers they praise have changed after the dinero from the credit card sales commissions started rolling in! So, therefore, I do not expect an invitation lol. Which is perfectly fine, nobody invites me to things like that anymore. The purity of the old days is gone for good, sad! It was good to remember some of the old good days though….heck, I have been in this way before both of them! I could share some stories about the Titans but I am afraid they may sue me bwahahaha.
And I leave you with this…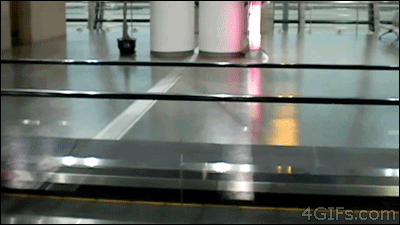 TBB
travelbloggerbuzz@gmail.com
Follow TBB on Twitter @FlyerTalkerinA2.
You can subscribe to TBB below, winners only!
Opinions expressed here are author's alone, not those of any bank, credit card issuer, hotel, airline, or other entity. This content has not been reviewed, approved or otherwise endorsed by any of the entities included within the post.