We bring you more on Covid-19 superspreading events, travel to Faroe Islands, inside coverage of oil trading, more on police killings, the best global pandemic coverage online, we go over a few crazy market charts from a crazy year, Citi steps up to pandemic times, Aeroplan adds Etihad as a partner, we visit Pitcairn island and Amsterdam, we go heavier into politics which will lead to more people unsubscribing which may lead to more whining I am warning you lol, an epic Holocaust survivor story, best photography content, we learn about earthquakes and lots more for free for you and me!
TBB Blog Mission: To Educate. Entertain. Inspire. In That Order!
Support TBB by applying for CREDIT CARDS or visiting our

LINKS

or Donate

You like my blog? Send a link to someone please!
Brought to you by the amazing TBB Amazon link! This blog is published every Monday and Friday. For now…
I'll see you Friday. Be excellent to each other.
COVID-19
Let's get back to outstanding educational articles, not like we ever veered away from that. HT to reader M. who sent this in: What to Expect if You Are Hospitalized With COVID-19. Plus: Questions patients and family members should be asking.
As I said numerous times, we keep learning more about this new virus and the disease: 70% of people infected with the coronavirus did not pass it to anyone, preliminary research shows. Superspreading events account for most transmission. Not so sure about this 70% number…further research will likely change it. One thing that is becoming very clear is outdoors is much much safer than indoors! Oh man, here in Michigan it could be a really bad winter!
We keep hearing about clinical trials all the time lately, time to learn what these numbers really mean! From the research lab to your doctor's office – here's what happens in phase 1, 2, 3 drug trials.
More research is needed (of course) but I think this may be true: Coronavirus May Be a Blood Vessel Disease, Which Explains Everything.
Blood vessel damage could also explain why people with pre-existing conditions like high blood pressure, high cholesterol, diabetes, and heart disease are at a higher risk for severe complications from a virus that's supposed to just infect the lungs. All of those diseases cause endothelial cell dysfunction, and the additional damage and inflammation in the blood vessels caused by the infection could push them over the edge and cause serious problems.
The good news is that if Covid-19 is a vascular disease, there are existing drugs that can help protect against endothelial cell damage. [If ventilators were stocks, this means you sell them short!]

We all heard about Sweden and its different approach in handling the global pandemic. The Good and Bad Lessons From Sweden. Well, one thing for sure is that a lot more people died than it was necessary. And they are nowhere near achieving herd immunity too. I watched an interview with this Swedish dude and I thought he is very credible all around. It will be interesting where they go from here…
Swedish's top epidemiologist, Anders Tegnell, said in an interview with Swedish Radio that the country made some mistakes. "If we were to encounter the same illness with the same knowledge that we have today, I think our response would land somewhere in between what Sweden did and what the rest of the world has done," he said.
This is a pretty good list: From hair salons to gyms, experts rank 36 activities by coronavirus risk level. You know what, I am thinking to blow my millions of hotel points next winter to go stay somewhere south where is warm so I can be outside during the day! And swim and work on my tan too!
We all miss going out to dine in a restaurant. Here in Michigan the restaurants are opening up today at 50% capacity and it will be weird. The New Normal of Dining Out. You know, we missed it but…not that much really. I think we do not need as many restaurants as we used to have BC (before corona).
This couple went off the grid decades ago. In the middle of nowhere in New Mexico. Not my thing but their story is very interesting how they have managed: Meet the wilderness couple who are masters of social distancing. Love this guy's cars, wow! Very cute couple…whoever inherits this it could make a hell of an Airbnb property!
MILES & POINTS
HOT CREDIT CARD OFFERS: The IHG Rewards Club card offering 140k points too, highest ever. For a standard workhorse card I recommend the 60k Chase Sapphire Preferred card. For a standard premium card I recommend the 50k Chase Sapphire Reserve card. For a standard 2% cash back card I recommend the Citi Double Cash card. Available with my links. Lets move on!
Let's see how long these last after we start returning to normal. Aeroplan Adds Etihad As A Partner. Here Are The Sweet Spots.
It is interesting to see all the banks trying to shift in how to get their card holders to spend more lately. Here comes Citi: Citi Prestige 5X Online, Citi Premier Already Earning 3x at Restaurants/Supermarkets.
This section is getting less and less coverage, noticed that?
TRAVEL
We are having a hell of a year as you may have noticed. The Craziest Charts of the Year (So Far). Yeah, these are crazy indeed! When it comes to pundits telling you what is going to happen in the markets…you should not listen because they are always WRONG!
Remember earlier this year when oil prices went negative? Yeah, it was wild. And here is proof how wild it was straight from the mouths of oil traders, wow! "It's Like a Burning Theater, and Everyone Is Trying to Get To the Door": Oil Traders on the Day Prices Went Negative.
This is superbly HILARIOUS! "LitCap hereby declares the covid recession officially over". Unroll the LOLs! Best part of it was when the dude representing "JOBS" rolls in, bwahahahaha!
CURRENT EVENTS/POLITICS
We are all learning more about weapons. Used in crowd control that is. This piece is excellent: Weapons of Control. What U.S. police are using to corral, subdue and disperse demonstrators.
This is a long and fantastic read. On why do Republican leaders continue to enable Trump? History Will Judge the Complicit. What I really liked about it is how it starts with two East German dudes trained back in Soviet tactics and how they diverged in their lives afterwards. Goes back to occupied France in the Second World War and how many French collaborated with the Nazis. And many more historical examples. It is so common actually. When I saw the headline, my first thought was that the article had to mention Lindsey Graham. Yep, it sure did. Thanks to TBB reader who sent this in!
Out of all people out there, this guy, really? A Faulty Messiah: How Donald Trump Became The Evangelical Right's "Chosen One". This will make you weep how incredibly phucked up the absurdities they believe in are, wow! No, this will not shock you but it will scare the crap out of you!
Now one from the conservative side: A World Historical Tragedy. And I agree with some of the points made. Like, defunding the police, really? Come on! Ok, you probably do not mean abolish it but…still, defunding is a BAD word. Stop using it as it is freaking out the other side. And if the second wave hits like a tsunami…will we trace it all back to these protests? Did you see much social distancing and mask wearing? Me neither…Pray the outdoors helps NOT spread the virus, which we know it is true. But what happens when thousands of people screaming while marching next to each other for extended periods of time? Brace yourselves. Thanks to the TBB blog reader for sending this in. BE OPEN to content with different points of view from yours, ALWAYS!
ODDZ & ENDZ
What a powerful life story, wow! The Resilience of Marga Griesbach. I suggest you sit down when you read this, once you start you won't be able to stop and you may be moved to tears, you have been warned. Surviving It All She's 92, made it through the Holocaust, and set off for a cruise around the world in February.
Let's get visual next…The Winners of the International Photography Awards and yes they are amazing!
BLOG BUZZ
We are now entering BLOG BUZZ, a section for advanced hobbyists and veterans of this fast imploding hobby and also a section where I go on and on about some stuff that happens in my life because it helps me feel better about myself.
I did not want to get into it in the last blog post. But here it is, some detail about happened on that Amex lawsuit…Two Men Arrested for Opening 7,000 Credit Cards and Fraudulently Earning 790M Points. People in the comments claiming it is not fraud, wtf!
Dan of DansDeals reveals he has tested positive for Covid-19 antibodies: I Skipped A Cathay Pacific Flight In February To Avoid COVID-19 And Flew To NYC, Was I Infected There Instead?
I have finally subscribed to The Atlantic. At least I can deduct it as a blog business expense…
I need to buy a Chrome tablet, something I can read on more comfortably than continuing to ruin my eye sight on my still kicking Samsung Note 5. Any ideas for best deals? Please I do not want you to tell me I should buy an Ipad or anything from Apple, I am not one of the Apple fans, thank you.
I have been consistently logging 25 to 30 miles running every week. Kind of weird no races to be aiming for…If I only could consistently practice social distancing from my fridge.
I have not had as much hair as I do now before, even college!
First week of June with just one credit card conversion. Looks like it will be the third straight month without even getting near ten. If those links go, not looking good here, time to move on, so sad!
And I leave you with this…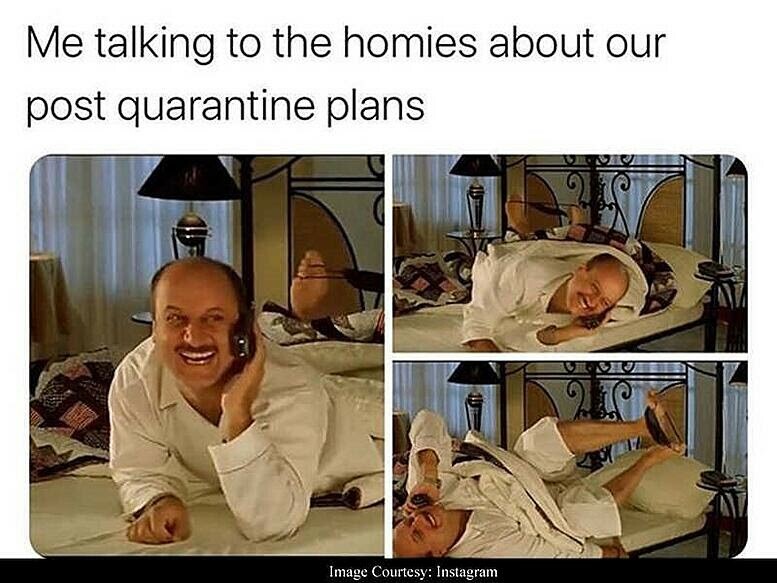 TBB
travelbloggerbuzz@gmail.com
Follow TBB on Twitter @FlyerTalkerinA2.
You can subscribe to TBB below, winners only!
Opinions expressed here are author's alone, not those of any bank, credit card issuer, hotel, airline, or other entity. This content has not been reviewed, approved or otherwise endorsed by any of the entities included within the post.