We bring you a gem about innovation magic, the Covid long haulers, a comprehensive Citi ThankYou Points guide, having second passports, lasting immunity, the latest credit card offers, the latest merger rumors and promos, the most remote Airbnb properties, amazing photos from South Korea, warn you about financial advisors charlatans who are not fiduciaries and other scammers, Europe awakens, the history of the Web, the biggest explosion ever footage and always eclectic material to educate, entertain and inspire you. This means no stupid clickbait and endless ways trying to trick you to click on my ads (oops, I have none) and my affiliate links…which is probably directly related to the fact they get no clicks LOL.
TBB Blog Mission: To Educate. Entertain. Inspire. In That Order!
Support TBB by applying for CREDIT CARDS or visiting our

LINKS

or Donate

You like my blog? Send a link to someone please!
MUST READ POST OF THE DAY
I am singling this one out because it is a fine gem and you should make time to read it! I could excerpt the whole thing but I won't. Theme of it is about how true innovation happens at the darkest times when fear runs rampant, enjoy.
COVID-19
We keep seeing confusing reports regarding immunity from the virus. They range all over the place. The thing is, as in everything with this virus, we need time to study it as it is so freaking new! We will answer this question "soon": Scientists See Signs of Lasting Immunity to Covid-19, Even After Mild Infections.
Another must read by Ed Yong of The Atlantic: Long-Haulers Are Redefining Covid-19. Very disturbing! Maybe this was never like the flu hey?
Meanwhile in Wuhan: Massive party held at swimming pool in COVID-19 epicenter Wuhan while we have tens of thousands of new cases and lose over a thousand of our fellow citizens EVERY SINGLE DAY!

In the meantime, we have to waste time with people who just keep falling for stupid crap! Nine COVID-19 Myths That Just Won't Go Away. Can you tell I have no patience for conspiracy nuts?
MILES & POINTS
HOT CREDIT CARD OFFERS: There are now three different 65k Chase Southwest card offers and a 60k Chase United Explorer card offer. Please use my Affiliate links.

If you do not see a credit card you want with my affiliate links, perhaps I could refer you to it? Some cards I can refer are: ChaseFreedomUnlimited, ChaseSapphirePreferred, AmexHiltonAspire, AmexBlueBusinesPlus, AmexHiltonBusiness. Contact me please and thanks for your support!
As a lifetime former Platinum Fairmont President's Club member (now Accor ALL Platinum)…this was very disturbing to find out: Accor Shows Interest in Merger With IHG to Create Global. Hotels Behemoth. Then again, this is par for the course when you are dealing with Accor. I wonder if we will soon start seeing a wave of mergers in the travel industry induced by, what else, the virus…stay tuned.
Bloggers, in an environment where the main thing we are dealing with, travel is so curtailed jumped on some "news" by an airline that will likely not make it in the next months: Virgin Atlantic Flying Club Updates. I guess the "big" news is getting elite credit for award flights. Only to be offset with even higher fuel surcharges lol.
Comprehensive resource if you have any. Citi ThankYou points sweet spots for high value redemptions.
Newbies: The name of the game is earning credit card signing bonuses for free travel. In these pandemic times when travel is mostly not happening it may be a great time to start accumulating miles and points to start burning for epic trips when we eventually get back to normal. Offers north of 60,000 miles/points are attractive. You get one, you satisfy the spend requirement, you earn 60k+ miles/points and then "do the work", as in maintaining the card, ALWAYS paying the balance EVERY month, keep for a year or cancel and…keep rinsing 😉 Or at the very minimum get ONE 2% cash back credit card and use it for all your purchases, you can handle that right? If this is all too much…you should be skipping this section of my blog,  you are just not cut out for this. No shame about it, your life will be simpler no doubt.  Oh, my wife just got one of the Southwest 65k cards for future travel #diversify!
TRAVEL
CURRENT EVENTS/POLITICS
We'll start off with two presidential speeches. Here is the first one by Joe Biden. Seeing the kid who used to stutter give a speech was one of the most heart warming things I have seen lately, what a change from the current tweeting lunatic nastiness!
One more: A speech by the former President. Just to piss off the few remaining Trump fans here woohoo. I actually deleted the speech by Michelle Obama for fears of being accused of partisanship lol. One day I am going to start doing things that drive conversions… 🙂
Europe may come well ahead after the Covid pandemic actually. Europe's Geopolitical Awakening.
ODDZ & ENDZ
LOL: Shakespeare Insult Generator.
LOL2: Facemask prevents store from ID'ing man who stole a 3-foot, 40-pound dildo in broad daylight. Hope he is not a relative of yours bwahahahaha.
I like these Index posts at Harper's Magazine, some selected ones:
Total value of surplus military equipment distributed to U.S. police departments under the Trump Administration : $964,962,803
Percentage increase since February in the number of American Jews who have applied to emigrate to Israel : 64
Average number of times per day that Donald Trump tweeted in 2017: 7
In 2020: 32
Percentage of Americans who want Trump to tweet more frequently: 3 [WTF to infinity!]
Enjoy these amazing photos! 2020 iPhone Photography Award Winners.
BLOG BUZZ
We are now entering BLOG BUZZ, a section for advanced hobbyists and veterans of this fast imploding hobby and also a section where I go on and on about some stuff that happens in my life because it helps me feel better about myself.
I hope these brothers are not anyone in our hobby who got way carried away with reselling hacks, wtf! How Four Brothers Allegedly Fleeced $19 Million From Amazon.
Have fun dreaming I guess…You Can Now Book Some Cathay Pacific and GOL Rewards on Aeroplan.com.
These guys at American Airlines are just plain mean now, WTF! American Airlines Going After Hidden City Ticket 'Abusers'.
The writing is on the wall. I have only had two credit card conversions this month here. One by my daughter (Discover it for Students, her first card as an adult to build her credit) and the other one by my wife (one 65k Southwest card). I mean, how sad is that. Ingy is laughing, even after leaving millions on the table as he sold years early. And so it goes…Aiming for an 8 year blog anniversary and a new direction, it's been fun you guys.
When travel "thought leaders" copy what you post ten days later showing off to their own readers and try to "bury" it on a Sunday night…If I had a dollar for ever time I never got an HT, it is what it is I guess.
Last week: 25 miles running, 28 miles biking #consistency
Another pic from Michigan Upper Peninsula road trip.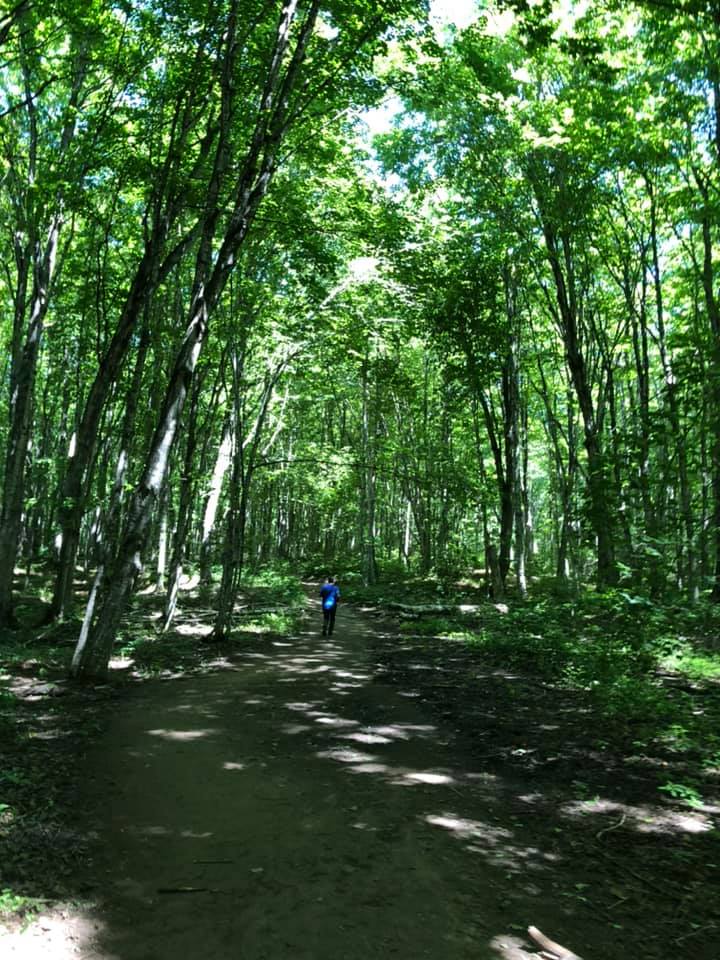 And I leave you with this…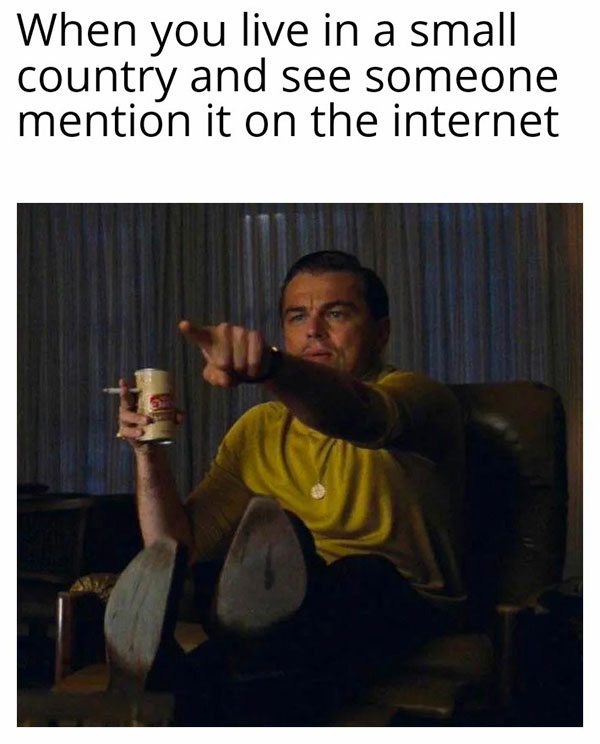 Follow TBB on Twitter @FlyerTalkerinA2.
You can subscribe to TBB below, winners only!
Opinions expressed here are author's alone, not those of any bank, credit card issuer, hotel, airline, or other entity. This content has not been reviewed, approved or otherwise endorsed by any of the entities included within the post.