We are honored that Mile Nerd recommends TBB, we bring you a new award search tool, show you how to status match with Air Berlin, visit Fukushima & more!
TBB Blog Mission: To Entertain. Educate. Inspire. In That Order!
This site is

ad free

! You can support us by applying for CREDIT CARDS, please consider doing your shopping with our AMAZON AFFILIATE LINK and clicking/forwarding any of our REFERRAL LINKS. Or click on the ugly Amazon Banner on the right side, thank YOU!
What to Look For in a 2016 Blog. Must read by Mile Nerd. I am honored to have my blog one of the few recommended! This is why Frugal Travel Guy or the others here will never be recommended #priceless.
Payments Workshop at Doctor of Credit. Yeah, that is the other blog recommended by Mile Nerd. We can't afford that "Chuck" writer around here unless you abuse my links, thanks 🙂
Another award search tool. In the past year we have seen quite a few entries. Not lame blogger question: Which one is your favorite?
Fidelity switches providers of its 2% cashback card!
Air Berlin offering status matches to US residents. I forgot to post this, my bad.
Great cafes around the world. Another great AFAR guide. I love cafes!
Amazon starts offering loans to customers with pay monthly option. Oh oh, this is not good. If you are thinking about doing this please leave, this hobby is NOT for you! Getting loans to buy stuff from Amazon is like paying 25% interest in credit card balances. If you are still thinking about doing this, you have issues. Go read a Titan blog, they will gladly take advantage of you! I do not want you to use my Amazon link if you plan to do this, PLEASE!
I had never heard of this: "A Boeing 727-223, registered N844AA, was stolen from Quatro de Fevereiro Airport, Luanda, Angola on 25 May 2003". Wow, vanished!
"What do I want?". Awesome article, I read this to both my kids. Happiness requires struggle. "What pain do you want to sustain?". Highly recommended read!
Photos from the Middle East – 2015.
Photographer and filmmaker Arkadiusz Podniesinski visits Fukushima. Fascinating account.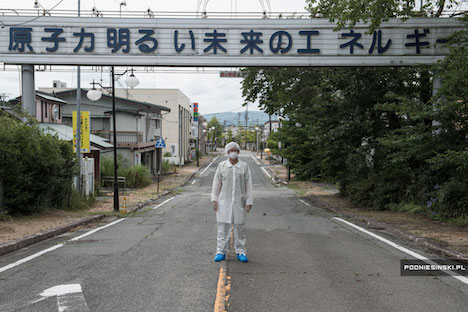 And I leave you with this…
Win an HD Video Camera, United lounge passes and more stuff by subscribing to my blog! I am coming for you Titans!
Thank you for making TBB a part of your life, I am honored! Help bloggers you appreciate & make a positive difference in your life by spreading the word about their blogs, emailing and commenting and using their few $ links.
TBB
travelbloggerbuzz@gmail.com
You can subscribe to TBB below, winners only!