I bring you the latest collection of web links around the web along with my incendiary commentary, please laugh. We learn more about scam crypto, pandemic populism, credit card debt falling, toilets in the Alps, where we can go vaccinated, travel to North Korea, learn about product placements and the benefits of working longer, laugh with vaccine side effects and the reasons why some will still wear a mask, freak about about tech hacks going very wrong, look at beautiful gas stations and lots more!
TBB Blog Mission: To Educate. Entertain. Inspire. In That Order!
Support TBB by applying for CREDIT CARDS or visiting our

LINKS

or Donate

You like my blog? Send a link to someone please!
TRAVEL
Are you as confused about international travel as I am? Probably. Maybe this should help: Here Is the List of Countries Where Vaccinated Americans Can Travel Without Restrictions.
I can assure you no other blog brought you a link about toilets. But these toilets are not your ordinary toilets as they are all located in the Alps! Bog Standard.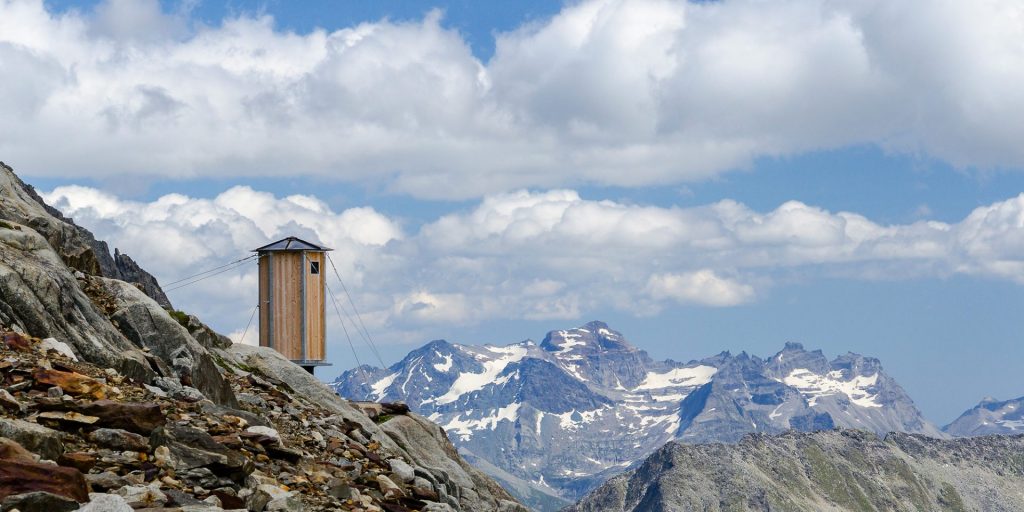 Still fascinated by this place, hope we see it liberated one day: The Planes, Soviet Trains, and Rare Automobiles of North Korea
PERSONAL FINANCE
You may have noticed by now that I am no crypto bro. I have done a lot of reading on the subject and I am still not buying it. Anyway, here is a Twitter thread about it and it starts out like this: "Let's talk about the phenomenon of "mathcoins" and how fancy tech and academic obscurantism is used to defraud the public into buying scam crypto investments".   Please be careful out there! And don't get me started about how Dogecoin gives away the crypto game.
I had a few clients who delayed this as they had nowhere to go so might as well get paid working from home to stay busy. The Benefits of Working Longer are all laid out in this article. I think the days of working at a job that sucks your soul so one day you can retire to play golf when you turn 65 are over. And I also think the pandemic has made people, you know, kind of reevaluate everything…
This was fascinating, I learned a lot about The Economics of Product Placements. Today's films are brimming with products from big-name brands. How exactly do these partnerships work? Thinking more about it, I should have saved this one for a Best of Web post, oh well, hope my imaginary corporate sponsors are okay with it.

Harley-Davidson paid $10m to get its electric motorcycle featured in Marvel's Avengers: Age Of Ultron (2015).
Heineken shelled out an estimated $45m for 7 seconds of screen time in the James Bond film Skyfall (2012).
BMW plunked down ~$110m to supply cars for GoldenEye (1995), Tomorrow Never Dies (1997), and The World is Not Enough (1999) before Aston Martin outbid them with a ~$140m offer for Die Another Day (2002).
More than 100 brands (including Gillette, Nokia, and Carl's Junior) offered a combined $160m to be featured in Man of Steel (2013).
COVID-19
So, the Ohio Governor offers weekly $1 million prizes and full ride college scholarships to get more people vaccinated. And then the New York City Mayor offered…free fries at Shake Shack. Oh man, just punch me! And the CDC now says you can put away the mask if indoors….Wow, life comes at ya fast when you have 5G inside you! At the same time, Taiwan discovered 16 Covid cases that can not be traced…and I am wondering how the hell does that happen and…is the virus holding a few tricks up its sleeve? I mean, it won't be the first time we get in a hurry to open up only to regret it… #developing.
I think Greece showed the world how populism can have disastrous consequences with the election of a young "extreme" left demagogue who was voted out after almost sending Greece back to the Middle Ages. If you take a look around the world, you can clearly see how COVID-19 Lays Bare the Price of Populism.
Frenk listed four common attributes of various populist leaders who have mishandled the pandemic: First, "the tendency to underestimate or dismiss expertise," because "experts are considered part of the corrupt elites that the populist leader is going to defend people from"; second, "the distrust of science" and of the sort of "independent, critical thinking" that populist leaders with authoritarian inclinations dislike; third, the impulse to divide citizens between the "good people embodied by the populist leader" and "the corrupt elites," even going so far as to politicize public-health measures such as mask wearing, rather than instilling in the public "a sense of shared destiny"; and fourth, the instinct to "trap themselves in a narrative" and then "refuse to acknowledge that they were wrong" and correct course, blaming others instead.
Ok, so far in this post we have not taken a break to laugh. Until now: Vaccine Side Effect, or Have You Just Been Alive for 40 Years?
Are you experiencing unusual nausea?
A) Yes, I usually only feel this nauseous from hangovers due to my awesome social life.
B) I am nauseous, but it could be because I ate some fried food yesterday. Fried food upsets my stomach. So does spicy food. So does too much fiber. So does not enough fiber. So do fresh fruits, especially citrus. So does too much sugar — also artificial sugar. Also, dairy upsets my stomach. And tomatoes. But yeah, I am experiencing nausea.
Which one is your favorite? Mine is #11 Reasons to Keep Wearing a Mask After You're Vaccinated and the Pandemic is "Over". See what I did here? Actually, 1, 3, 4, 6, 8, 9, and 10 apply to me…
ODDZ & ENDZ
I take my time with new tech, I like to learn from others' mistakes. Because sometimes things can go terribly wrong: They Told Their Therapists Everything. Hackers Leaked It All. A mental health startup built its business on easy-to-use technology. Patients joined in droves. Then came a catastrophic data breach.
This is "fun": Rating EAS Alarms! Which one is your favorite?
My dad owned a gas station, I filled up the tank of many cars in my youth. And I hated it. And I wanted to get paid so at dinner when I stuffed my mouth with food my dad used to say "that is your payment right there". Until I was doing this to my own kids LOL. Oh, the link, here it is: The World's Most Beautiful Gas Stations.
MILES & POINTS
HOT CREDIT CARD OFFERS: 80k CHASE Sapphire Preferred (& $50 Grocery store credit), 100k CHASE United Quest, 100k CAPITAL ONE Venture Rewards, 75k CHASE Ink Cash, 75k CHASE Ink Unlimited, 100k CHASE Ink Business Preferred, 60k CHASE Sapphire Reserve, 60k CITI Premier, 20k CHASE Freedom Flex & CHASE Freedom Unlimited, 125k CHASE IHG Rewards Club Premier (& a free night) and many more, including many American Express cards! Please check out my Affiliate links. Terms apply to American Express benefits and offers. Visit americanexpress.com to learn more.

If you do not see a credit card with my affiliate links, perhaps I could refer you? Contact me!
This section is about my hobby addiction of collecting frequent flyer miles and hotel points since the early 1990's! Feel free to skip this section and parts of the next one if this is not for you.
Newbies: If banks did not pay sales commissions to "expert" bloggers who pushed travel rewards credit cards to their readers I bet you 99% of the blogs will simply cease to exist! Their target is YOU! No, it is not your imagination that these sites just keep pumping up their bank merchandise. They do that because it works! Do not become a victim of marketing, YOU control which blog you support. Choose small independent blogs that have YOUR best interest in mind, THINK!
A very interesting article in the Wall Street Journal on May 11: Credit-Card Debt Keeps Falling. Banks Are On Edge. This is good for the consumer and bad for the banks, you should be cheering it! And it explains the reasons behind the recent more generous travel rewards credit card offers: Americans are paying off their credit cards at the fastest rates in years. Banks are responding with generous card solicitations and looser underwriting standards. Another link. Some juicy excerpts:

Credit-reporting firm Equifax Inc. said U.S. credit-card balances totaled $749 billion in March for general-purpose and store-only cards, down 2% from February and down 14.5% from a year prior. Consumers' credit-card balances on average equaled 18% of their spending limits on general-purpose credit cards in March, compared to approximately 21% a year prior and the lowest level since Equifax began tracking this metric in 2009.
Issuers mailed out an estimated 260 million credit-card solicitations in March, up 23% from February and the highest since March 2020 when they totaled roughly 309 million, according to Mintel Comperemedia.
And, this was very interesting as well. I am thinking to get a dog because it appears it won't be long before banks target it for plastic too! JPMorgan, others discuss issuing credit cards to people with no credit scores.
Just when I was finished with a spending promo on my Hyatt Visa card I was targeted for another one. Which one did you get? Chase Cards: Earn 5x On Purchases During May – August, Up to $1,500 Spend (Southwest, United, Marriott, Hyatt, IHG, Avios Cards, Disney, AARP, Starbucks, Amazon). Or just go check by clicking THIS link.
BLOG BUZZ
We are now entering BLOG BUZZ, a section for advanced hobbyists and veterans of this fast imploding hobby and also a section where I go on and on about some stuff that happens in my life because it helps me feel better about myself.
Well, I get this is a good move but do not forget that announcing and actually adding them are two completely different things: Priority Pass To Add 250 New Locations In 2021.
The Ann Arbor Art Fair was canceled again in 2021 and it looks like the DO will go along with it. I am going to miss having you all in my house…damn virus!
Still no running, more physical therapy and chiropractor visits to help with the bulging disk related pain which I am learning to live with I guess. I am walking more, 7 miles yesterday and also went on a 16 mile bike ride too. I still prefer to run but… #developing. I did sign up for the local Ann Arbor Dexter 10k run in August with my wife which is yuge for her as she has never run more than 5k. Hopefully I get to run it and not walk it.
Even with some miles/points burning I have done I am still at almost 4.3 million miles/points in the bank. I may book 2 nights for daughter next month in Fort Lauderdale and…I really MUST sit down and devote some time to book the flights to/from Kauai next January and my return from Greece in November. And if covid goes well I want to do more of course. So many places to go, decisions, decisions.
Let me leave you with this:
Thank you for reading my blog. If you enjoy it please pass it on to a family member or friend, thank you!
TBB
travelbloggerbuzz@gmail.com
Follow TBB on Twitter @FlyerTalkerinA2.
You can subscribe to TBB below, winners only!
Opinions expressed here are author's alone, not those of any bank, credit card issuer, hotel, airline, or other entity. This content has not been reviewed, approved or otherwise endorsed by any of the entities included within the post.