We bring you the Best of Web: meet the lottery hackers, how kids are revolting, selling anti aging to suckers, meet a LIBOR scandal insider and travel to a village inside the Grand Canyon.
TBB Blog Mission: To Entertain. Educate. Inspire. In That Order!
As always, click on the headline to be taken to the original source. Sometimes I insert my incendiary comments on article excerpts between [brackets].
If you enjoy my blog, please pass it on to someone you care about so they can enjoy it too. If you don't enjoy it and still read or troll the comments, you have issues, please seek help.

Thanks to all readers who have been supporting the site with your credit card, Amazon shopping and donation clicks, greatly appreciated.
This was a late addition to yet another awesome TBB Best of Web Sunday posts. You know, it is one of those rare reads you start and you can not stop until you read it to the end. And this hits pretty close to travel hacking. You know, figure out a deal, scale it up, WAY up and then hit it HARD until it gets shut down. Can you imagine there were blogs in this space outlining the deal? Catch the irony with our blogosphere hey?
To make a very clear point here: I do not condone gambling. In fact, I am STRONGLY opposed to all forms of gambling. The reasons are deeply personal revolving around a family tragedy with my uncle. Ask me if we meet in person to learn the messy details. I still feel guilty wasting 75 cents in my pocket the last night in a trip to Las Vegas for a conference many years ago!
And then there are Jerry and Marge. What a fascinating story this is!
They'd had an incredible run: in the final tally, they had grossed nearly $27 million from nine years of playing the lottery in two states. They'd netted $7.75 million in profit before taxes, distributed among the players in GS Investment Strategies LLC. Driving back home to Evart for the last time, the couple felt sad and frustrated. They'd known it could all end someday, of course, but they hadn't expected to be made out as villains. Almost anyone in their shoes would have made the same decisions. "If you figured it out and you could do this, would you do it?" Jerry would say later. "I'm just asking. Would you?"
It was even more fascinating reading how they run into another bunch of hackers (from MIT) who had also figured it out…
I am not going to paste more here. If you read this…you would probably associate some aspects of what they were doing with some of the all time travel hacking classics involving the US Mint "buying" dollar coins, runs at CVS and WalMarts, getting multiple credit cards over and over, etc…
Sigh…And then the bloggers came into our space to sell "Free" travel while they sold credit cards for their own benefit and drawing RATs (Rewards Abuse Teams in banks) against us, thanks bloggers!
If you have been reading my blog, it would come to no surprise at all about my feelings for totally mentally unstable and unbelievable moron Donald Trump running the show in USA. Sometimes I feel like we are watching a TV reality show. For the record, I have never watched ANY reality shows on TV. So you know how I feel then not being able to escape with what is going on every day. Anyway, this was an awesome read. In my own opinion of course! If you do not like it you do not have to read it! I would love it if you were able to change my mind though in a respectful manner of course.
I have pasted below selected parts of the article! Fight Dangerous Bullshit together!
We thought social media was gonna save us. But the problem is, the men running those companies grew up post-Reagan themselves, believing if they deliver for Wall Street, they've delivered for the country. And the fascinating thing about social media is there's no there there, nothing without the public's participation. They're not making anything, they're just selling ads to our eyeballs which cannot stop paying attention to the train-wreck. But being beholden to the dollar none of these outlets can do the right thing, they're categorically against it. Zuck pays fealty to his stock price, believe nothing the man says if it will drive his numbers down. And Snapchat is about entertainment, not news. And Twitter is the land of fake accounts arguing over what the facts are.
And I'm stuck in the middle with you.
Now when the wool was pulled over our eyes, most especially during the Clinton years, when finances were good, when they stole the safety net, we just stopped paying attention and bought our cars and drank our beer and lived our lives. But then, life got hard. Bush II gave more money to the rich, broke the nation's finances, got us into a war benefiting his and his party's donors and then crashed the economy.
But it was the Democrats' fault, it's always the Democrats' fault.
Kids flipped the script.
You see money is no match for the truth.
We pushed our nation's values to the limit. Congresspeople, most of whom their constituents could not name, were beholden to the money, not the voters, and now the light is being shone upon them and they're flummoxed, crippled. "I can't vote that way because of the NRA." Huh? So you're beholden to gun manufacturers?
And this is not about guns, this is about the American way of life. We're so convinced America is so peachy, the best country in the world, that we believe unrest can't happen here, that it's just a few bad apples. But just like school shootings, the protests, the upheavals, are coming fast and furiously. Right after #MeToo we've got anti-gun protestors. Do you think this is a coincidence? After all, we've been inundated with the news of so many school shootings, WHY NOW?
We haven't had this spirit here since 1969, truly.
So what happens next?
Damned if I know, but it's no longer business as usual.
Sure, people were dumb and voted against their interests and elected Donald Trump.
Then again, so many were sick of business as usual, and couldn't vote for Hillary.
And you and me just picked the most expeditious choice, but it turns out expediency no longer applies.
Meanwhile, we've got a President who keeps looking backward and a Congress that's paralyzed.
And suddenly the jig is up.
That's people power.
That's right, you have power.
And the first thing you have to do is educate yourself, so you can talk authoritatively. Forget emotion, focus on facts, without them you're going to have a hard time succeeding in the future.
And the fact finders adhere to a past paradigm, not taking a stance, that's what's wrong with the so-called "mainstream media." But facts without interpretation are worthless.
Sling your arrows, attack me, but you're missing the point. I'm just the messenger. But there's something happening here, and what it is ain't exactly clear.
For what it's worth.
Okay, this Sunday Best of Web post is going all out on fighting dangerous bullshit. Call it my way of fighting the establishment, haha. For 23 cents blog revenue this month lol. Hey, gotta think of Ingy to put a smile on his face too 😉
Anyway, we have here more asshole marketres selling dreams. And who would not want to have the dream of defying aging hey? But, in order to get into this trial, you would have to ponly up $285,000 to these people! Yeah, you read that correctly! Amazing how many suckers are out there like the retired couple (from government jobs, huh!) who wanted to get in this opportunity…Thankfully, the sane wife said no.
"We're saying that we will defy aging," Maharaj told the crowd at one point. "We believe that this could benefit everyone who is here," he declared at another moment.
Hey, you see similarities between these guys and bloggers who are screaming "Free Travel" selling credit cards perhaps? Same bullshit.
Maybe I should rename this the Fighting Dangerous Bullshit TBB Best of Web edition…
One of the things I despised about Obama's tenure was the great opportunity that was missed to haul off some big time bankers to jail. And I think we will regret it eventually one day…
This goes into detail how the LIBOR scandal worked. Reading about it should infuriate you how these guys operated. And even more furious how only one of them went to jail, sad!
Everyone's asked the exact same thing, which is, 'Why do the financial elites keep getting away with murder?' It seems to be this really unifying theme across the country right now. It just makes people's blood boil. There was so much public pressure on politicians and prosecutors after the crisis to find some individuals to hold to account for the massive harm that the banking industry caused to the country and to the economy, really to the world.
And prosecutors, instead of going after people at the top of the food chain — the CEOs and business leaders who are responsible for setting the culture at their institution, responsible for in many cases the practices of their institutions — instead of going after those guys, they uniformly went after a small group of relatively low-level people. Don't get me wrong, Hayes in particular did things that were wrong, he knew they were wrong, or at least should have known they were wrong, and deserves to be punished. But what is crazy to me is that Tom Hayes is currently serving an 11-year sentence in a maximum-security prison. And as far as I can tell, he is the only banker currently in jail for crimes committed during the financial crisis.
To me, that's a really unhealthy sign, because the thing that would scare some of these bank CEOs is not losing some money or losing their jobs; it's the prospect of being perp-walked in front of TV cameras in handcuffs, or the prospect of possibly losing your liberty in front of a jury of your peers. That is a terrifying thing. To me, the great missed opportunity of the financial crisis was that prosecutors didn't do that a single time with a CEO or a top executive of any major financial institution. They might have lost those cases, but at least it would have struck some fear in the hearts of people. That's just a tremendous missed opportunity, in my opinion. [AMEN!]

What a beautiful post via the BBC. I did not know about this village! I will let you just enjoy the whole thing. You are welcome.
The Native American village of Supai is the most remote village in the lower 48 states, and the only way to reach it is by helicopter or on foot.
Another photo from my trip to Iran: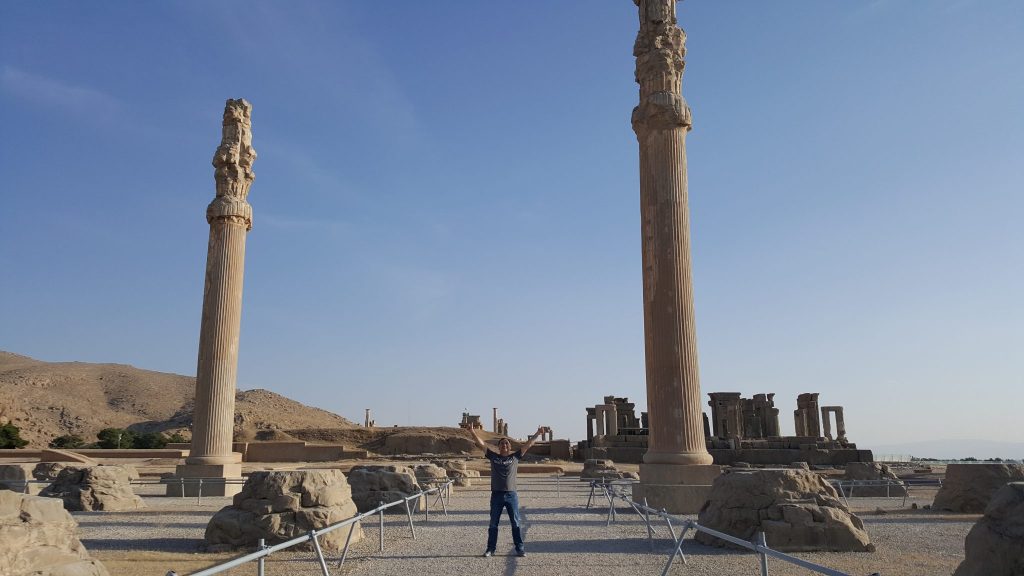 And I leave you with this…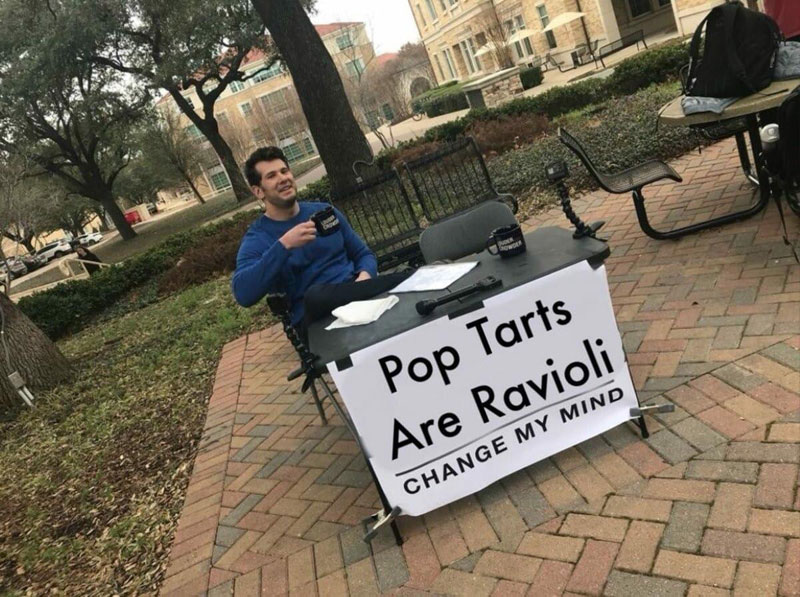 TBB
travelbloggerbuzz@gmail.com
Follow TBB on Twitter @FlyerTalkerinA2
You can subscribe to TBB below, winners only!
Opinions expressed here are author's alone, not those of any bank, credit card issuer, hotel, airline, or other entity. This content has not been reviewed, approved or otherwise endorsed by any of the entities included within the post.