We bring you the TBB Best of Web links for the week: Meet the New York Sherpa and the daughter of Steve Jobs, realize what we are dealing with the state sponsored trolls, learn where all the sports terms came from and take a look inside the Dutch crime world! You all have a wonderful summer Sunday!
TBB Blog Mission: To Educate. Entertain. Inspire. In That Order!
As always, click on the headline to be taken to the original source. Sometimes I insert my incendiary comments on article excerpts between [brackets].
Every Sunday I pick the best reads that blew my mind in the week that just went by. It can be…anything!
If you enjoy my blog, please pass it on to someone you care about so they can enjoy it too.
What a story! And what a life! From a legend in Nepal's highest peaks to selling outdoor gear at Tent & Trails, two blocks away from the World Trade Center. From super dangerous amazing climbs to living in Queens with a growing family not having to worry about staying alive.
It's a fascinating read…I have no desire to do what these climbers do, no way!
This was written by Steve Job's daughter. Obviously. There have been many things written about the guy of course. But reading it I could not help but think the dude was such a mega jerk to people around him. He mellowed later in life but still…You will learn some things here you did not know. Like I did.
Don't be such a jerk to your kids all right?
Houston, we have a problem!
A sobering and alarming read on what we are being faced with…
"All over the world, governments are fashioning digital hate mobs to squelch dissent".
In response to revolutions and social movements launched on Twitter and Facebook, national governments initially censored content, blocked access to social media and used surveillance technology to monitor their citizens. But it turned out to be far more effective to simply inundate the platforms with a torrent of disinformation and anonymized threats—what the researchers dubbed a strategy of "information abundance" made possible by the rapid spread of social media.
I always wanted to learn where some of these terms came from! For example: "Out of left field", "throw in the towel", "back to square one"' and more!
I had no idea there were big time gangsters in the Netherlands! And this is a fascinating story of a very dysfunctional Dutch family and how a son went astray and was set up by his own sister. Who is now hiding and trying to stay alive for the rest of her life.
Fascinating read and a glimpse in the Dutch underworld.
And I leave you with this…Instagram at its finest 😉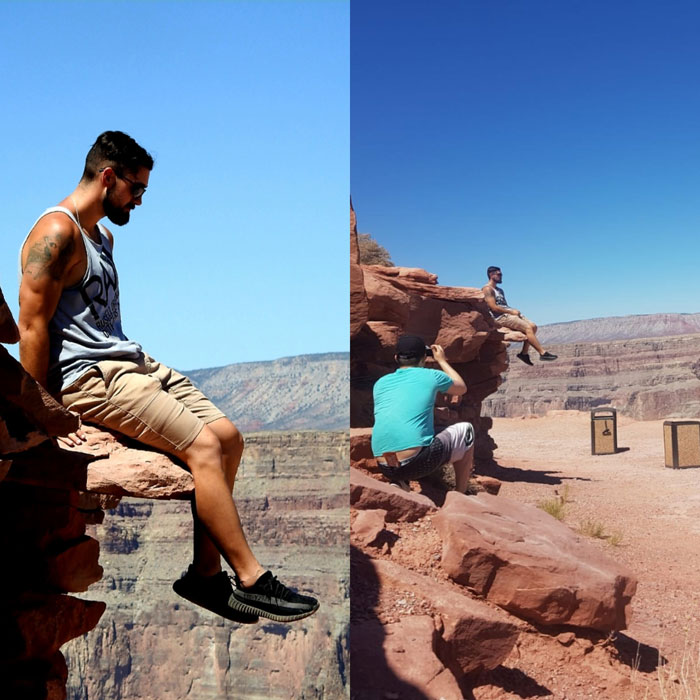 TBB
travelbloggerbuzz@gmail.com
Follow TBB on Twitter @FlyerTalkerinA2 and now on Instagram.
You can subscribe to TBB below, winners only!
Opinions expressed here are author's alone, not those of any bank, credit card issuer, hotel, airline, or other entity. This content has not been reviewed, approved or otherwise endorsed by any of the entities included within the post.