We bring you the latest United Explorer Business 75k credit card offer, we get introduced to Marriott Bonvoy, a nice recap of all bank points programs, we look at pics of border barriers, travel to Dusseldorf and Mirny Russia, learn about the busiest ports, register for a Radisson Rewards promotion, get a Hilton Honors elite status match, learn about bank transfer partners, the hardest countries to visit, the improbable Trump Presidency we are all living through, get you to live longer, the cities with most coffee shops, we say goodbye to a true legend Jack Bogle and a sweet miles and points story and more!
TBB Blog Mission: To Educate. Entertain. Inspire. In That Order!
You like my blog? Send a link to someone please!
The United Explorer Business card now offers 75,000 miles. Until March 18. It is actually the highest public offer ever. And having a United card does wonders to opening up more award space from what we hear. I am not going to go on a fake exciting pump rant next you guys. But I think this is an excellent offer. And, please sit down, it is available with my links of course!
I am not committing to it but I may have a Saturday Best of Web post. In addition to the standard Sunday Best of Web post. I have lots of material for you guys! Thank you for all your great support this month. No whining the rest of the month, it will resume early February lol.
This week we had Marriott dump all other loyalty brands and introduce Bonvoy. I was going to beat that up so bad but it looks like Dan over at DansDeals did already 🙂
Which is the worst name in loyalty since American added a Platinum Pro level or Hyatt Gold Passport became World of Hyatt with elite titles going from Platinum and Diamond to the awkward Explorist, Discoverist, and Globalist. There's a boring new logo to boot. And to think there are consultants out there that are getting paid millions to come up with this stuff! The bottom line is that Marriott is now truly massive in scale and they can do pretty much whatever they want without repercussion. And that includes ridiculous program names and logos…Aside from IT issues, Marriott faces a loyalty disconnect. They tricked people about lifetime elite benefits and about their travel packages and frankly aren't worthy of loyalty…I've come to terms with the death of SPG. Starwood cared about their guests without needing to claim that they live by the #GoldenRule. Marriott simply does not care. [I guess Dan won't be invited to any wine and dine Marriott events like me anytime soon then, sad!]

I think this was pretty good too, grades are very fair: Transferable Points Programs: Amex vs Chase vs Citi vs Capital One. And another one by Frequent Miler: Transfer partners: Chase vs. Citi.
Register for the latest Radisson Rewards promotion. You can earn up to 120k points.
Hilton still does status matches, give it a try if you can use it!
Looks like Sheraton is still trying to right the ship. They introduce you to the Sheraton Collective. Bwahahaha!
From the Norwegian dude: The World's 18 Hardest Countries to Visit. Does he have a niche or what?
Ann Arbor is #10! The 10 US cities with the most coffee shops per capita.
We have never seen anything like it, it's like we are living an alternate reality: 50 Moments That Define an Improbable Presidency. It's unthinkable.
This is a great article, I want you to live a long life so you can click on my links longer…woohoo! Age against the machine: the secret to enjoying a long life. Author argues persuasively that we are in a golden age for older people. At least read the 12 steps to help be happy in later life. Whatever turns you on you guys 🙂
Well, this is a huge list! List of entertainment affected by the September 11 attacks.
Amazing photography here, wow! Built to Separate: Border Barriers Around the World.
We lost a great man this week: Jack Bogle, the founder of Vanguard. I will have more this weekend but here is a great piece on him: How Jack Bogle got stronger from failure. There is a great lesson in this. The dude could have made billions but instead chose to stay humble and give back and, most importantly, managed to save us all gazillions in investment fees over his lifetime and beyond. And dang it, I never go to meet him in person! He was always gracious with his time and stayed true to his calling. Maybe TBBing is my calling for the masses, it is certainly not the money lol. What a life Mr. Bogle. If we can all be like that we can make this world a much better place.
"Mutual funds should be managed for the shareholder, not for the manager.They should be run in the most economical, efficient and honest way possible. It might sound like idealistic prattling, but a big part of whatever I've done is my idealism."
This site in Mirny, Russia still amazes me every time I see it: Vacationing at the Edge of a Giant Hole in the Earth.
Next time you go to Dusseldorf in Germany read this: 30 Delicious and Exciting Things to Do in Dusseldorf.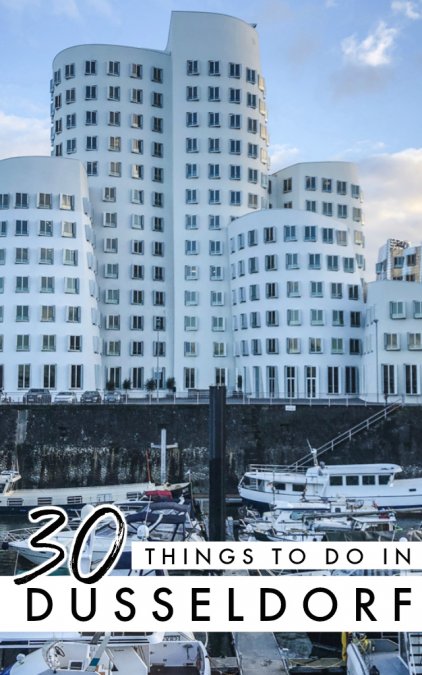 Love this infographic: Visualizing the World's Busiest Ports.
We are entering Blog Buzz section for advanced hobbyists and veteran blog readers…
Next devaluation? ANA "Round The World" Awards With Points: A Complete Guide.
The Lazy Traveler doing what he does best: Uncovering the latest sweet spots in the IHG Rewards program after its latest devaluation. Why am I keeping the old IHG Rewards card open why? It's not like I need that "free" night anymore, smh.
I should not even be mentioning this and as sure as hell I won't be linking to it. But PointMeToThePlane (one of the blogs in the infamous TBB Blogs To Ignore list) says that Juicy Miles now has an all online award search engine. And, please sit down, it is not free lol. And according to PMTTP it is amaaaaazing! Well, it is run by the same dude so…there 🙂 But if anyone tries it please let me know your feedback.
I was bored for 5 minutes and decided to match my Hilton Gold to Wyndham Diamond. So I can then match to Caesars Total Rewards. So getting all these high elite statuses makes me feel better about myself, is this a disease? 🙂
The politics in the US are just getting even more surreal. And disgusting. And so many government workers are getting hurt in the process. We keep shooting ourselves in the foot. And the craziness of the 2020 campaign is about to start with a bunch of candidates trying to distinguish themselves. I had a dream the other day. That the Democrats decided to stand down and nominate a ticket of Bloomberg – Obama in 2020. And then I woke up and started crying that this will never happen. Or something like that.
And I almost missed this! You know, this insanely addictive hobby of miles and points has been a part of my life for many years. And it's been a great ride. And then you read about how it can change your life. And look at what happened after a British Airways Avios and match.com promo, congrats to Grant and Laura. On another note, I just want to show my appreciation and support to all men out there who did this and she said….NO 🙂
And I leave you with this…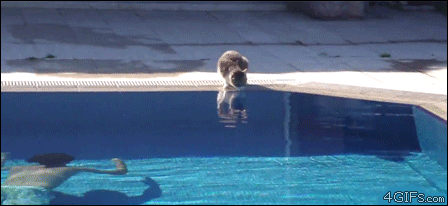 TBB
travelbloggerbuzz@gmail.com
Follow TBB on Twitter @FlyerTalkerinA2.
You can subscribe to TBB below, winners only!
Opinions expressed here are author's alone, not those of any bank, credit card issuer, hotel, airline, or other entity. This content has not been reviewed, approved or otherwise endorsed by any of the entities included within the post.