We bring you Air Canada Aeroplan 2.0, warn you about WOW Air fees, all roaming options abroad for US travelers, visit Anatahan island, discover reselling in the mainstream, another part of the Delta CEO interview whining about Middle Eastern airlines, check out some awesome travel photos again, visit North Korea to check on the conditions of their children (not good), warn you about the Altitude Reserve to buy gift cards and on and on.
TBB Blog Mission: To Entertain. Educate. Inspire. In That Order!
Air Canada, years after spinning off its loyalty program, wants to do it again. Lol for Aeroplan, about to lose control of the miles earned from Air Canada. Lol again. What this means is likely an end to all such plans in the future as you will have to be real morons to buy these programs!
For the latest Best Offer credit cards available with my links please see list prepared by the one and only BestOffersPatrol HERE! Let me know in the comments if any corrections needed, thank you.
Final part of the Delta CEO interview is focused on the bitching towards Middle Eastern "Cheater" Airlines. Was a violin playing in the background?
No, you most likely won't pay just $99 to Iceland on WOW Air ok? Post breaks out all the fees nicely.
When reselling makes it to the mainstream. My views about reselling have not changed. It IS a full time job and you are dependent on behemoths like Amazon and EBay. Is it worth it or put in the time you spend on it to learn a skill that will be more marketable down the road? I could go on but…I have more to cover!
I was wondering about that the other day and I was always not too happy that Sprint appeared to be way behind in allowing its customers to use their cell phone abroad. Not anymore, yes! This post lays out all the different options you have on roaming options for US travelers.
Anatahan: The island where one woman reigned as a "queen" over 30-odd Japanese soldiers who refused to believe that WWII had ended. I had never heard of this wild story. Anatahan is part of the Northern Mariana Islands. We all did not know that, now we do!
This is so hilarious! Angry Mom Accidentally Texts 35 year old guy instead of her daughter, and it escalates from there! WTF is wrong with people today!
Your personal finance fix: Testosterone is the enemy of smart investing decisions. In my experience, this is true. In general.
2017 National Geographic Travel Photographer of the Year Contest. Must click!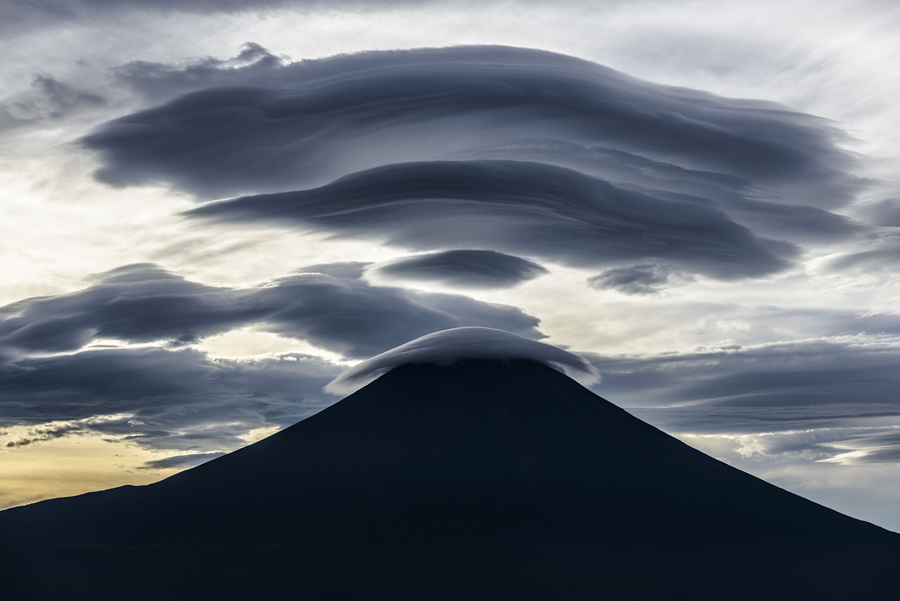 I am sorry. More North Korea. I can't help it, been obsessed about this country for a very long time. Childhood in North Korea.
BLOG BUZZ
This section is for advanced level hobbyists and veteran blog readers & personal rants & stuff
I have no idea what The Free-quent Flyer will post. But I will probably read it. And may like it. Like this one: Use Korean Air SKYPASS to piece together low-lever Delta award availability.
Wow, that was fast! If you buy gift cards with your Altitude Reserve, you are a dead credit card holder walking…
I'll just leave this here…
Ok, just one comment. This is a first, combining all these words together: "Brand New Biggest Ever Limited Time Signup Bonuses for American AAdvantage Credit Cards". Wow, if this is not salesmanship I don't know what is. I guess you need to do that to sell 60k AA miles these days. Disclosure: These same offers are available with my links. Good luck finding any award seats…you'll need it!
Ok, one more. Still shaking my head over MMS's Be Like the Sky post. Only 3 comments, one a reply by D. Sad!
Ok, just to string three together…So, is it only me who thinks that anything labeled as "FTG Staff" is just that no one wants to put their real name down because they are just not very proud of such posts? Asking for a friend.
I watched most of the San Antonio Spurs severe beating of the Houston Rockets on Game 6 of the playoffs. Wow, that was a hell of a beating!
And I leave you with this…WTF!
Check out my updated blog lists: Blogs I Love, Blogs I Like, Blogs To Ignore
TBB
travelbloggerbuzz@gmail.com
Follow TBB on Twitter @FlyerTalkerinA2
You can subscribe to TBB below, winners only!
Opinions expressed here are author's alone, not those of any bank, credit card issuer, hotel, airline, or other entity. This content has not been reviewed, approved or otherwise endorsed by any of the entities included within the post.