We bring you the bad news about Air France Flying Blue, visit Transylvania, see Yemen Architecture and how to do Hilton Citi card conversions. And lots more!
TBB Blog Mission: To Entertain. Educate. Inspire. In That Order!
Apparently, today is the last day for the really good Amex Delta card offers. They are available with my links. That is all, thank you.
Well, as I have told you many times, the revenue based tsunami keeps going. And going. Next up is Air France Flying Blue. I guess they are taking lessons from Delta and making the frequent flyer program an afterthought in doing business with them and just be happy you may get. Something. Someday. Zzzzzzzz.  Hey plastic credit card pumping blogger…your days of "Hey look at me in my flat bed eating caviar and drinking Krug for free" are almost over…so bust your ass to lure newbies in a lifetime of debt!
Incredible collection of architecture in Yemen. Maybe one day when bombs stop we can visit…
What you should know about the Paradise Papers? First, it was the Panama papers. Something about these starting with Pa-?
It is really sad…The magnitude of America's opioid epidemic, in six charts.
Very interesting. How has the internet changed the market for sex. Just wait for the sex robots, you won't believe what happens next!
Yuge! World's Largest Deliverable Pizza.
Okay, another video to laugh out loud this time. Women celebrities but with Seth Rogen's laugh.
The Legendary Countryside of Transylvania, Romania.
Love this, the abandoned Canfranc railway station, the "Titanic of the Mountains".
What North Koreans eat. Oh Lord, looks awful!
BLOG BUZZ
This section is for advanced level hobbyists and veteran blog readers & personal rants & stuff
My wife burned some of her AA miles for a trip to Honolulu to see her best friend who moved there. Miles burned to date about 670k. I may have slowed way down in earning lately but the burning goes on!
I underestimated how elderly people find it so hard to move from a home they lived almost all their lives. I think I will be coming back to Greece way sooner than I thought. Deep down, my mother just does not want to move to a smaller place as long as she can take care of herself.
I am getting fat in Greece. Too many spinach pies, gyros sandwiches and mother's home cooking.
This is a GREAT rant against Flying Lying Blue! Just an excerpt to get in the groove: [Update: If the page is down, maybe the blogger took it down because of too many f words?]
Look at her – she's using a tablet to book her flights. A tablet! She's not going to tolerate some shitty loyalty program that requires her to use an… ugh… a computer. She may not even know what a computer is for chrissakes. Isn't that what grandpa uses to do his crossword puzzles?
In other words, this was probably inevitable, but I'm still mad that Lying Blue is kicking me in the nuts and telling me why I should enjoy getting kicked in the nuts while they do it. At least smear some avocado on your shoes before you do it, you fuckingassholes.
If you have any of the Citi Hilton cards this is how you should play the Amex conversion.
And I leave you with this…None of them will get married lol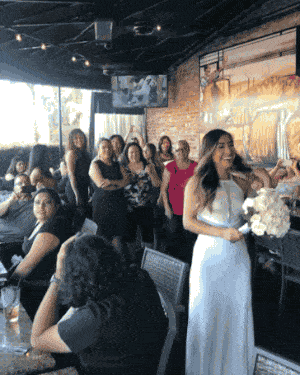 Check out my updated blog lists: Blogs I Love, Blogs I Like, Blogs To Ignore
TBB
travelbloggerbuzz@gmail.com
Follow TBB on Twitter @FlyerTalkerinA2
You can subscribe to TBB below, winners only!
Opinions expressed here are author's alone, not those of any bank, credit card issuer, hotel, airline, or other entity. This content has not been reviewed, approved or otherwise endorsed by any of the entities included within the post.