The Best of Web posts are much shorter in length with material that is a notch or two above what you see in the regular TBB posts. It also gives me a short break because I need it. Here is another post with five links about surviving sex trafficking, forgiveness, being stalked, Tokyo Olympics gems and a dead tree in the Sea of Life.
TBB Blog Mission: To Educate. Entertain. Inspire. In That Order!
Support TBB by applying for CREDIT CARDS or visiting our

LINKS

or Donate

You like my blog? Send a link to someone please!
I did not have enough worthy material for a regular Buzz post. So we are mixing it up again with a Best of Web post on a Monday. TBB always mixes it up. If I had a middle name (I do not, my last name is long enough lol) it would be V. For variety, lol again. Ok, no more laughing…the material today will make you cry instead.
Click on the headline for the link!
Megan Lundstrom understands more than most the conditions that force women into dangerous situations—she also has the key to help them escape.
Mind.Blown!
I believe in second chances. Respect to Megan Lundstrom. I learned so much in this article. Did you know there are three kinds of pimps? Now you know. And so much more about sex trafficking that will leave you disgusted about some animals out there! This is a difficult read, you have been warned.
You thought the first article was difficult to read. Well, I am sorry. But I have another one for you. Jaskirat Sidhu is the truck driver in Canada who ran a stop sign and plowed into a bus carrying a local boys hockey team. Sixteen died and many others had heavy injuries. So, we come back to second chances again. Many parents have forgiven the driver and I understand why the pain of the others just do not let them get to that place, we are all different. But the article does a great job sorting through all this emotional mayhem for all sides involved.
Who deserves absolution, and when, is one of humanity's most vexing questions—one families devastated by the Humboldt Broncos tragedy can't seem to avoid.
Sidhu says he's not the type of person to run from responsibility. He pleaded guilty to all 29 charges against him, without asking for a plea bargain; he didn't want to make things worse for the Broncos families by putting them through a trial. "My mom and my dad always taught me if you have done something wrong, go accept it. If you have not done something wrong, stand up for yourself," Sidhu says. "Those are my values, and that's what I was doing."
I can not imagine…I hope they all find peace and courage to continue…
I am sorry to do this to you but…I have another tragic and difficult to read story. Something definitely went wrong here with the mental health system. The guy who did this is not well and I hope he gets the help he needs. Can you imagine living with this constant fear that a crazy person will get you? I can not imagine…wait, is this becoming the theme of today's post or what?
But Infeld's case was further complicated by the nature of her stalker, a complete stranger who apparently had fallen through the cracks of the mental health system after suffering a head injury that made him a stranger even to his friends and relatives. What happens when an Olympic runner can no longer run without fear? What happens when a man's brain changes? And what happens when the system fails both of them and their lives intersect?
Going to miss the Olympics, so many special moments!
From consoling and celebrating competitors to sharing gold medals and words of support, here are some of the heartfelt moments of sportsmanship among this year's Olympic athletes.
Which one was your favorite?
The work consists of a tree planted on a salt pile in the Dead Sea. The purpose of the work is to show that as opposed to its common name, the Dead Sea is actually a place of rich tourist activity, healing and relaxation.
Thank you for reading my blog. If you enjoy it please pass it on to a family member or friend, thank you!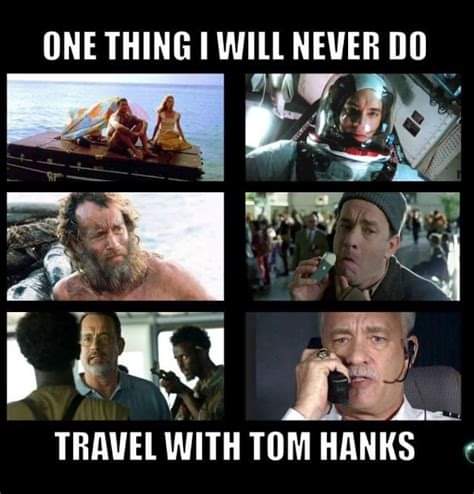 TBB
travelbloggerbuzz@gmail.com
Follow TBB on Twitter @FlyerTalkerinA2.
You can subscribe to TBB below, winners only!
Opinions expressed here are author's alone, not those of any bank, credit card issuer, hotel, airline, or other entity. This content has not been reviewed, approved or otherwise endorsed by any of the entities included within the post.