Another TBB post featuring the most eclectic links around the web such as 18 money management rules, the best cities for hipsters, more on cryptoland coin insanity, all the Citi Bank quirks, find out the furthest city on earth from anywhere, where to eat in Chania, Crete in Greece, the latest on Covid-19 and the surge in hospitalizations and deaths in states where vaccination lags, the mistake in Berlin that changed history, the search for some for the perfect plastic butt, learn for free from top universities, more from the Tokyo Olympics, the latest travel rewards credit card action, Chase adds Air Canada Aeroplan as a transfer partner, a great Hyatt Ventana Big Sur review and lots more, enjoy the weekend! Support blogs you want to keep reading please.
TBB Blog Mission: To Educate. Entertain. Inspire. In That Order!
Support TBB by applying for CREDIT CARDS or visiting our

LINKS

or Donate

You like my blog? Send a link to someone please!
TRAVEL
If you missed my trip report from Tehran in Iran, check it out!
I am not very surprised that…I live in a city (Ann Arbor) that belongs in this list: 10 cities where you can see hipsters in their natural habitat.
This is kind of fun: Find The Farthest City On Earth From Anywhere Else.
If you go to Crete in Greece, and more specifically the Chania region, this can help: Where to Eat in Chania, Crete!
Meanwhile…U.S. plans to require COVID-19 shots for foreign travelers.
PERSONAL FINANCE
This is fantastic: Go To Extremes. Not sure about the title, the article is about 18 money management rules. And I am absolutely in full agreement!
To show you again the extreme nuttiness revolving all this crypto non sense you must read this: Going For Broke in Cryptoland. The author started his own coin and named it Idiot Coin. You won't believe what happened next! I mean, nothing shocks me anymore…Maybe I start TBBCoin, to the moon baby! Waiting for the SEC to regulate this shit is as fun as waiting for the FDA to approve the Covid-19 vaccines! Archive.is link.
The actual number (of coins) is closer to 70,000, according to a site called Token Sniffer. About 100 are created each day.
I shook my head so much it almost separated from my body! The $5,000 quest for the perfect butt. How the Brazilian butt lift, one of the world's most dangerous plastic surgery procedures, went mainstream.
I got them all here to blow expand your mind: 1,700 Free Online Courses from Top Universities.
We must remember history. And how tiny events cascade to change it so radically! The Mistake that Toppled the Berlin Wall.
I absolutely LOVE these photos from the Tokyo 2020 2021 Olympics.
MILES & POINTS
HOT CREDIT CARD OFFERS: 100k CHASE Sapphire Preferred, 100k CHASE United Quest, 75k CHASE Ink Cash, 75k CHASE Ink Unlimited, 100k CHASE Ink Business Preferred, 60k CHASE Sapphire Reserve, 80k CITI Premier, 20k CHASE Freedom Flex & CHASE Freedom Unlimited, 150k CHASE IHG Rewards Club Premier (& a free night) and many more, including many American Express cards! Please check out my Affiliate links. Terms apply to American Express benefits and offers. Visit americanexpress.com to learn more.

If you do not see a credit card with my affiliate links, perhaps I could refer you? Contact me!
This section is about my hobby addiction of collecting frequent flyer miles and hotel points since the early 1990's! Feel free to skip this section and parts of the next one if this is not for you.
Newbies: BEST TRAVEL REWARDS CREDIT CARD! The 100k Chase Sapphire Preferred card is now available with my links. If you are totally new and looking for a keeper card I think THIS is the card. Apply for it, get approved, do the required minimum $4k spend, get the 100k points signup bonus, transfer the points to United or Southwest or Hyatt or just cash out for $1,250 spend for groceries using the "Pay Yourself Back" feature assuming you do eat, right? For the annual fee of only $95, COME ON, do the math! Ok, here is the math: $1,250 – $95 = $1,155. So, if a bank offers you all this money what is your problem? Just ALWAYS make sure you NEVER EVER carry a balance ok? If you currently have the card, you can refer your spouse or significant other or third cousin or travel starved friend and you the referrer can earn 20k Chase points for the referral and the referred still get the full 100k bonus.
So what if you just got the 100k Chase Sapphire Preferred card above? Here is what to do next. I agree with the newbie advice in the article. Each bank wants to keep you in its own "network" of banking and credit cards. And I think Chase has the most desirable proprietary points earning currency among all banks. With American Express coming second. And then Citi comes third sputtering between oblivion and sudden resurgence (repeating repeatedly…pun intended). Of course, to support the blog, if you decide to go for any of the travel rewards credit cards listed please use my links, thank you!
Since I mentioned how each bank tries to keep you earning their own proprietary points currency, here is a post that outlines how to do this with Citi bank. The Quirks Work – Why Citi's Great for Casual Points Fans & Low Spenders. Oh yes the quirks with this bank. Mostly stemming from an incredibly archaic IT they use, it is so bad it will likely shock you! 🙂 I think the Citi Premier card at 80k signup bonus is fantastic that comes along with great earning rates. And then to get deeper in the Citi ThankYou points ecosystem you could add the no annual fee Citi Rewards+ card for tiny purchases and 10% rebate on redemptions, the no annual fee Citi Custom Cash card for an automatic 5x on the category of spend you do the most each quarter (great innovation here Citi, wow…as we all hate to have to register for a rotating 5x category with other banks every darn quarter) and of course the great no annual fee Citi Double Cash card for a flat 2x on ALL spend. If Citi works for you and you want to keep it simple…this is not a bad way to go.
This Hyatt award redemption looks amazing: Ventana Big Sur August 2021 Review. Hey, at 30,000 World of Hyatt points per night, it means, getting the Chase Sapphire Preferred card gets you 100k Chase Ultimate Rewards points that you can transfer to World of Hyatt and, boom, you can stay three nights in this property for freeeee! Well, actually it is $95, the annual fee of the Chase Sapphire Preferred card but let's not get too technical lol. Cash rates are VERY high, like $2,000 plus and it is all inclusive. I am torn. I have been to the Big Sur area (I actually stayed at the other Hyatt at Carmel Highlands, which I thought it was over hyped imho). I have a free Category 7 night and I can easily part with 60,000 World of Hyatt points for a cool three night stay. But with the Delta variant resurging, trips already booked to Moab, UT, Greece and Kauai I am not sure I can swing a three night anytime soon. And of course I would still need to line up the flights and, more importantly, may have to deal with the rental car craziness. Feel free to change my mind!
Chase Ultimate Rewards points got better by adding another transfer partner, Air Canada Aeroplan. And we hobbyists are looking forward to the introduction of an Air Canada Aeroplan credit card at some point in the Fall. It will be interesting to see what initial signup bonus they come up with, any guesses? My guess is 75,000 Aeroplan miles. For more about this development, see this post at Running With Miles.
BLOG BUZZ
We are now entering BLOG BUZZ, a section for advanced hobbyists and veterans of this fast imploding hobby and also a section where I go on and on about some stuff that happens in my life because it helps me feel better about myself.
I transfer my Chase Ultimate Rewards point one to one to United and Hyatt. Sometimes to Southwest and only if I have a specific award in mind that makes sense flying Southwest. But maybe I will have another option going forward to replace United? United vs. Air Canada: Which is the better Chase transfer partner?
Sneaky British Airways does it again: British Airways devalues Avios redemptions on Cathay Pacific and Japan Airlines.
I don't care about this card: US Bank Debuts New Business Card With Juicy Bonus & Good Earning Structure, Plus No Annual Fee.
The Amtrak Guest Rewards program sucks. Even with a highest ever Visa 50,000 signup bonus. It even killed points transfers to Hilton and Choice because it did not suck enough. A few people who love Amtrak trains may still get some excellent value but for us swimming in bank points and airline miles we say…blah.
I liked the ending in this post: Two Not as Popular Credit Cards to NOT Overlook. The two cards are the 90k Barclay Wyndham Business card and the Bank of America 50k Amtrak Guest Rewards card (mentioned above). Actually, I did not like the ending because being rejected in general is not a good thing! "I already applied for both and was denied lol".
I despise clickbait. Blogs post crap like this because it attracts clicks. Clicks increase $. And this is what is wrong in today's media, SAD! Also, the word porn attracts clicks, I keep forgetting that lol.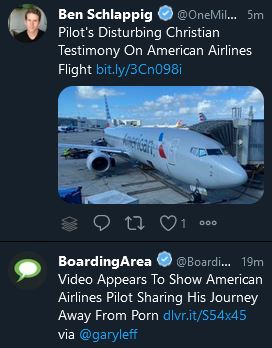 Greece has always had fires every summer. But right now the country is beset with the largest and most fierce forest fires ever in its history. I mean, really, Greece is burning! The whole area is dealing with climate change and all its nightmarish consequences: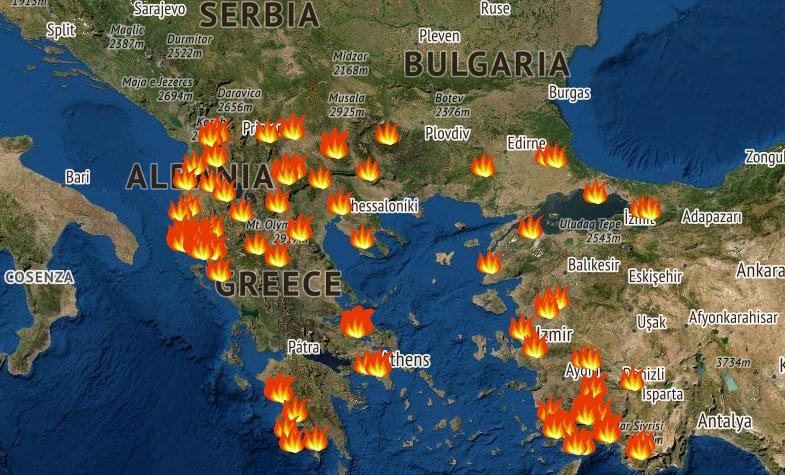 The Greeks are doing okay in the Olympics. One gold in rowing and another in men's long jump. Our pole vaulters did well but skipped winning a medal both placing fourth and that just sucks. Another bronze in men's gymnastic rings from a guy who has had many golds in his career. But we saved the best for last I guess. The Greek men's water polo team has always been very strong. But I don't think we managed an Olympic medal yet. But this is the year it broke through beating powerhouse Hungary in the semifinal and it is going to battle for gold in the final, yes!
Let me leave you with this…We go back 10 years to pay our respects to a legendary frequent guest hotel loyalty program, Starwood Preferred Guest (SPG) that was gobbled up by Marriott Bonvoy sadly. Anyway, here is us at the front of the Westin Palace hotel in Madrid, Spain after a fantastic and of course free stay there. We miss you SPG!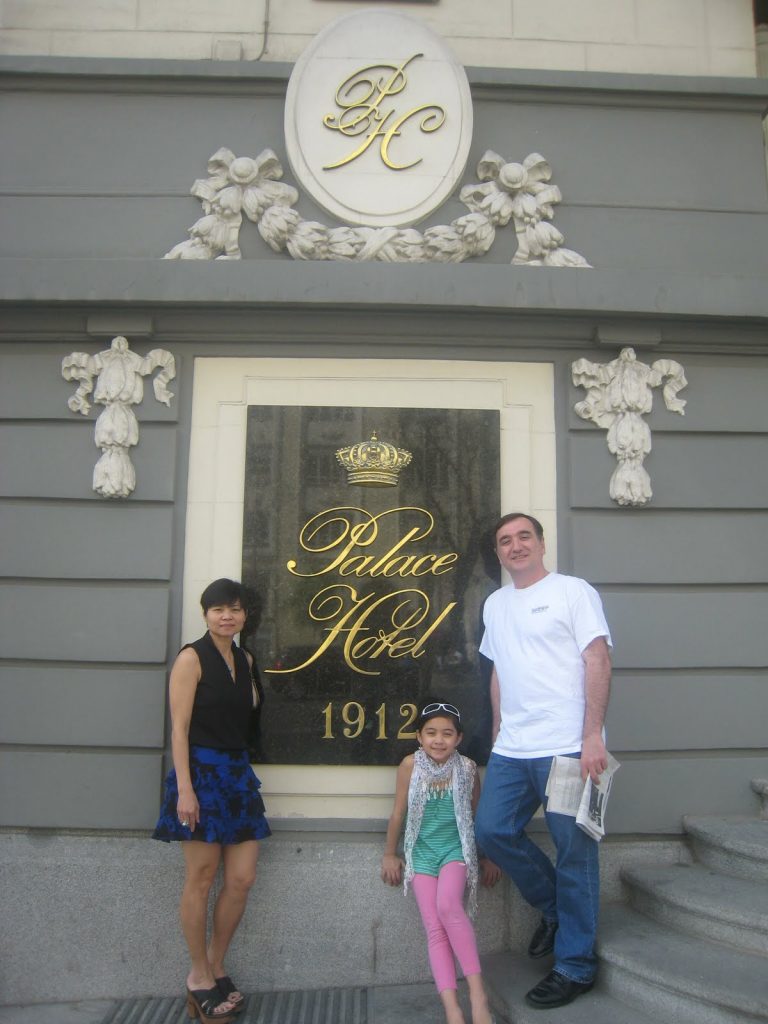 Thank you for reading my blog. If you enjoy it please pass it on to a family member or friend, thank you!
TBB
travelbloggerbuzz@gmail.com
Follow TBB on Twitter @FlyerTalkerinA2.
You can subscribe to TBB below, winners only!
Opinions expressed here are author's alone, not those of any bank, credit card issuer, hotel, airline, or other entity. This content has not been reviewed, approved or otherwise endorsed by any of the entities included within the post.