Blogging the Line by Frequent Miler. Wouldn't the blogosphere be so much better if there were no affiliate links in the body of blog posts? Yes it would. Will it happen? I doubt it.
The Definitive Guide to Free or Very Cheap Access to Airport Lounges. By the Lazy Traveler's Handbook. Some good advice here.
Get FREE Credit Monitoring from Target. By DansDeals.
Easy SPG Promotion Take a Spin. Enter daily until February 7. By the way, my wife (I entered for her) won a Replay XD 1080 Video Camera courtesy of Java Monster ( I was trying to win a trip to Hawaii & had to settle for the camera #firstworldproblem)
300 Free La Quinta points (HT to too many to mention so I won't bother).
The best US Air credit card offer from Barclays remains the one found on this Flyer Talk thread with its very first link marked "Newer 35k Link". You get 35k US Air miles after the first purchase, 10k US Air miles at anniversary and no annual fee. Don't believe the hype around the other blogs. And if you see the "30k offer" out there proposed, run away like hell, do not be a mule 🙂
While every blogger tries to get paid by continuing to justify getting the AMEX Platinum card, PFDigest wrote this:
NO!
Just… no. They've gutted that thing. The party's over.
Move on, people. Just move past this and get on with your lives.
That is all.
[Please see link in the PFDigest post leading to the Miles Abound post about still getting value out of this card…but you gotta work it a bit. And thanks to TBB reader Steve for inspiring bloggers who put the reader first while others continue to make absurd statements in order to sell this card which pays the highest commission by the way just in case you did not know that. Prior sentence was a mouth full, wow!]
What is it with airlines landing in wrong airports lately? I hate to be the pilot of planes who do this, not sure it is a good thing for their resume.
Earn 50% more American Airlines miles on US Airways, register here. And earn 50% more US Airways miles on AA flights, register here.
This link leads to a document explaining FTC Disclosure Guidelines for Bloggers. And let me quote (bold font for emphasis is mine) : " You still need to disclose material relationships with brands, in a clear and conspicuous manner proximate to your endorsement, and both you and the sponsor have an obligation to be accurate in your claims about a product… As far back as 2009, the FTC was already publicly recommending that disclosures not be buried at the bottom of a post or on a separate page…Takeaway: Do not put your disclosure solely at the bottom of your post. Recommendation: Include a brief disclosure at the top and if necessary, provide additional details at the bottom. Note that the FTC also explicitly stated that the form of the disclosure should match the content. If it is a video or sound file, the disclosure should be done in the native format — ie in the video or recording, not simply included in a post or annotation on a social site".
I will let you all ponder about the paragraph above a bit. And may I direct you again to my Blog Reviews page and remind you that disclosure practices is one of the criteria the esteemed TBB staff considers prior to making the final determination judgement! Thank you to esteemed Flyer Talk moderator Oliver2002 for featuring the link in the Flyer Talk thread: "Bloggers Taking Comps". He went on to state something else in the same post #48: "Our hobby is a very very small niche with very educated frugal consumers. Money can only be made via credit card referrals…" TBB confirms this as this site continues to hit it big with Google Ads and Amazon shopping links trying to break into three digits after more than a year. It's okay to laugh about this, it's a learning process and as long as you enjoy the ride and making a difference…it's all good.
30 of the most brilliant and effective print advertisements of the last few years. By the Blog of Francesco Mugnai.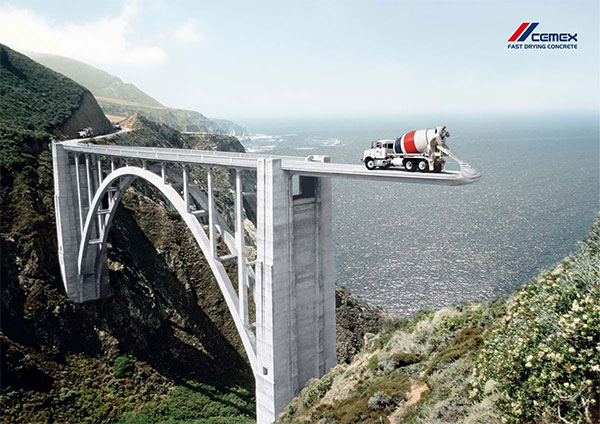 Free Diving with Tuna Fish. At Twisted Sifter. Wow, this is mesmerizing…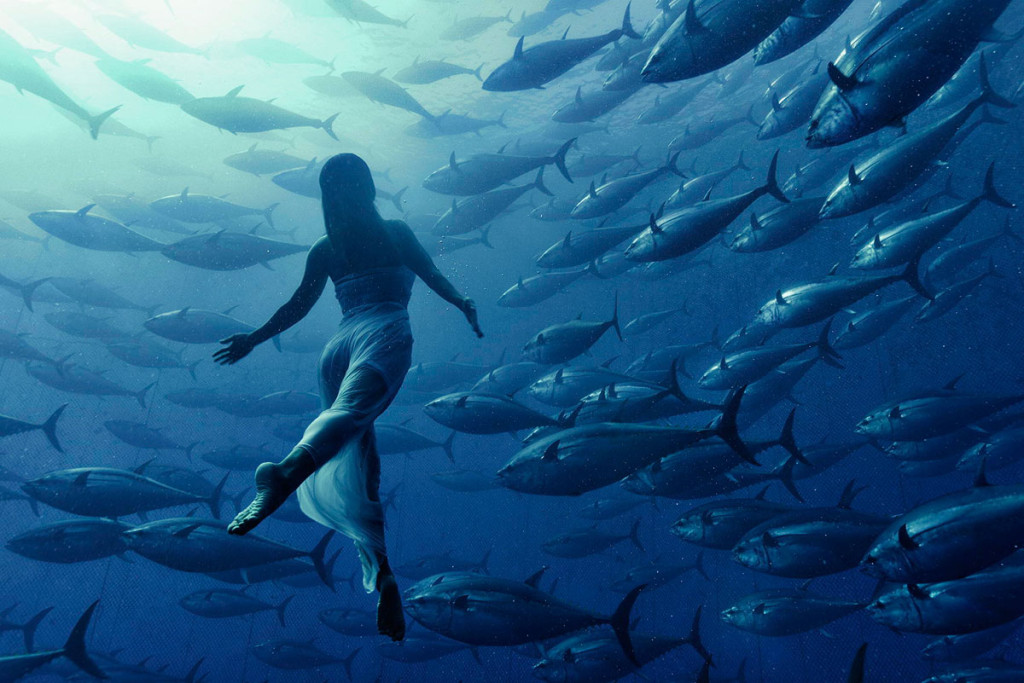 Amazing finger-paintings of icebergs. At the Blog of Francesco Mugnai. I see TBB as my own version of artistic expression. And now let me tell you about the best credit card to use at gas stations…Ok, that was a joke, come on!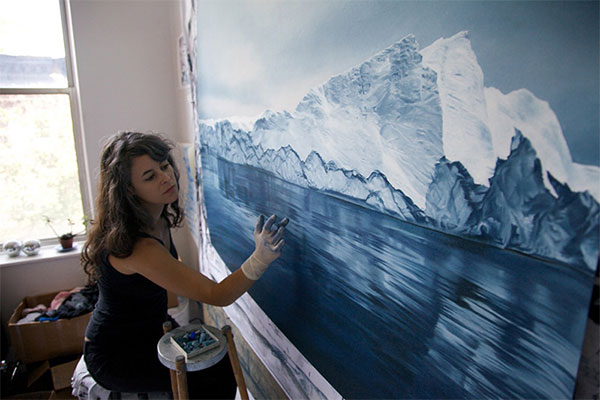 The Modern Motorcycle Diaries. Found at Johnny Jet. Wow! "503 days. 82,459 miles. 22 countries. That's the epic journey, in numbers, motorcycled by traveler/filmmaker Alex Chacon, who covered the distance between Alaska and Argentina during his trip. The footage above, filmed and cut by Alex, really makes you want get out there and explore like Alex."
10 Money Lessons From Elderly Americans Who Have Seen It All. By Motley Fool. This is a fantastic article, please take some time to read it! For the most part, I like to keep the personal finance passion part of my personality separate from my travel miles/points addict part (even though it makes commercial sense to find a way to blend them).
Funny Google search terms that led to TBB:
"smisek has taken united down the exact same road" – This is why blogging is so entertaining at times, free laughs!!!
"home improvement deal" – Seriously?
You can support TBB by clicking/forwarding any of our referral links and starting your online shopping at our NEW Amazon affiliate link (or click on the Amazon Banner in the right hand side of the home page).

Check out my updated blog lists: Blogs I Love, Blogs I Like, Blogs I Ignore
Thank you for reading my blog!  Please pass my blog link to your friends and family if you think they will enjoy it too.
George
travelbloggerbuzz@gmail.com
Join over 2,300 TBB followers on Twitter @ FlyerTalkerinA2 and add TBB on Google+
P.S. Not sure I can have a Buzz post on Wednesday but feel free to keep checking. Good for my ratings and if anyone checks them please let me know too lol.