Another TBB Tuesday Best Bits post featuring just a few eclectic links from from around the web such as how conspiracies are the price of freedom, an in depth oral history of the Ukraine war from insiders living it up close, we look back at Covid and what happened to us, how we came to witness the city of Mariupol ruin, Joe Montana special about his life, career, family life, current projects and that's it, you get five Best of Web type links and I will see you on Friday with the more thorough TBB type post you are accustomed to. Yes, I am back from Greece now and things should start settling down…
TBB Blog Mission: To Educate. Entertain. Inspire. In That Order!
Support TBB by applying for CREDIT CARDS or visiting our

LINKS

or Donate

You like my blog? Send a link to someone please!
This blog publishes every Friday and some Tuesdays. Fridays are the long curated posts, Tuesdays are the much shorter posts with a few curated links to share with you…
Welcome to all new blog readers from George, your diligent curator of the BEST web content I find and share with you. No ads, no clickbait.
You know, I was going to suggest to send this to a loved one who may be a victim of believing crazy conspiracy crap but, on a second thought, maybe there is no hope for them?
Those who genuinely go off the deep end are those who imagine that we live our lives in private. The idea that what we do is covertly directed by a cabal of obscenely wealthy paedophiles is a delusion — but if you drop the "covertly" and "paedophiles", it us not far from the truth. We are indeed governed by an elite, but there's nothing particularly secretive about it. You can see them strolling around Davos or read about them in the newspapers. The phrase "Masters of the Universe" isn't just a piece of flashy science fiction. There is a sovereign superpower whose presence can be felt in every nook and cranny of the globe, but its name is capital, not the Knights Templar.
For the conspiratorial mind, nothing whatsoever is random, any more than it is for the paranoid. This is an alarming thought in one sense but a consoling one in another. A world of chance and contingency is a bewildering one, upending our schemes and thwarting our purposes. Far better to imagine that there's a plot to it all, in both senses of the word, than accept the fact that a lot of things just happen, without any particular rhyme or reason, and that this is part of the price we pay for freedom.
Ironically, however, American conspiracy theorists are lovers of freedom. "Liberty or death!" ranks among their slogans, and by refusing to wear masks during the Covid pandemic some of them ended up with both. Among other things, conspiracies are symptoms of the anxiety which comes from freedom — from living in the precarious, unpredictable world of late modernity. They are antidotes to the open-endedness of history. Those who spin these yarns are for the most part on the wrong side of that history — those washed up by so-called modernisation, men and women who need someone to blame for their lousy living conditions but who point an accusing finger at fantasises of their own creation.
Conspiracy theories are also reactions to a diffuse, fractured, conflictive society in which there are just too many competing narratives around, so that falling back on a grand narrative which makes sense of everything is profoundly appealing. For a blessed moment, the whole lot falls neatly into place, as an opaque, impossibly complex world becomes luminously simple, purposeful and transparent. Because these myths spring from insecurity, which in turn breeds hatred, the grand narrative in question is almost always a sinister one. Anyone with an eye to how the world is going will have no quarrel with that, even if they don't believe that Nancy Pelosi is a North Korean spy. They will have no quarrel either with the central assumption of the QAnonites and their ilk — that behind the surfaces of social life there lurks some exceedingly nasty realities, and that the official story is rarely the whole truth of the matter. What you see is most definitely not what you get. The good news is that no conspiracy can be entirely successful, since if it were we wouldn't know about it.
What an amazingly thorough first-ever oral history of how top U.S. and Western officials saw the warning signs of a European land war, their frantic attempts to stop it — and the moment Putin actually crossed the border. Thank you to all the journalists involved in so much work to give us such an insider view how this war became reality.
Stunning interviews, felt like watching history unfold reading this, enjoy!
It is hard to believe Covid has been with us for three years. It changed everything. And here we are…continuing to get back to normal. Whatever normal is, the definition of that has sure changed! Anyway, this is a deep dive into the topic…
Most Americans think they know the story of the pandemic. But when I immersed myself in a Covid oral-history project, I realized how much we're still missing.
The article starts out this way…and "enjoy" reading the rest of it if you like.
Notice your resistance to reading the next several thousand words. They're about the necessity of looking back at the pandemic with intelligence and care, while acknowledging that the pandemic is still with us. They raise the possibility that when we say the pandemic is over, we are actually seeking permission to act like it never happened — to let ourselves off the hook from having to make sense of it or take seriously its continuing effects. As we enter a fourth pandemic year, each of us is consciously or subconsciously working through potentially irreconcilable stories about what we lived through — or else, strenuously avoiding that dissonance, insisting there's no work to be done. And so, with many people claiming (publicly, at least) that they're over the pandemic — that they have, so to speak, restraightened all their picture frames and dragged their psychic trash to the curb — this article is saying: Hey, hold up. What's in that bag?
It was a beautiful city the Russians destroyed. Heartbreaking read and pictures/videos, you have been warned! A year on from the invasion of Ukraine, the Guardian tells the story of Mariupol – perhaps the bloodiest and most shocking chapter of Russia's brutal war.

This is the most comprehensive article I have come across on Joe Montana, the NFL quarterback legend. How do you go to retirement when you were on the top of the world? I mean, look at me at the pinnacle of blogging…LOL My daughter teases me I laugh at my own bad jokes! She is probably right but I sure enjoy them. Anyway, I learned a lot about this guy, his family life and current professional activities. He seems happy now…I think. Tom Brady would never have lasted so long back in Joe's era and you can take that to the bank! Anyway, why are we still saying "take it to the bank?"…shouldn't we say "take it to the ATM machine?" Ok, that was a bad joke I admit it 🙂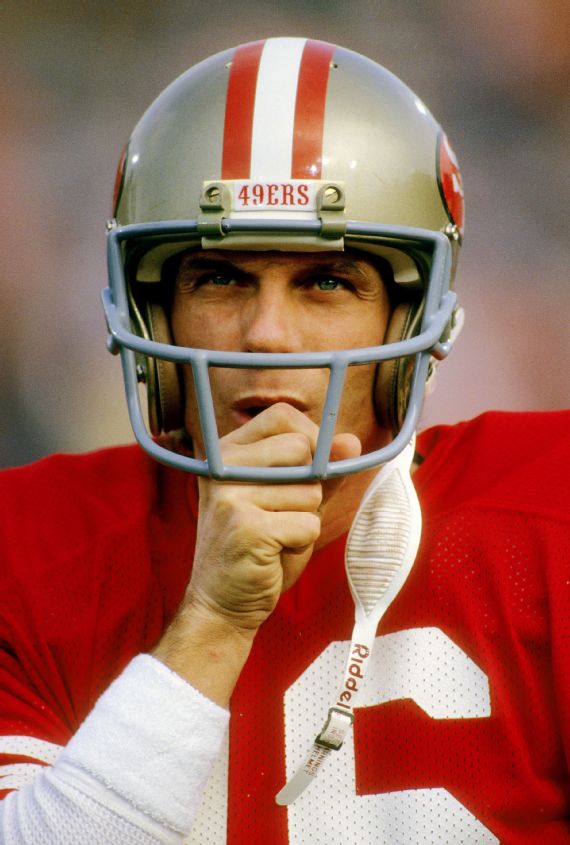 This blog's income comes from smart responsible readers who love the frequent flyer miles and points game and choose to get travel rewards credit cards in my site, thank you!
HOT CREDIT CARD OFFERS: 90k CHASE Ink Cash, 90k CHASE Ink Unlimited, 75k Capital One Venture X, 100k CHASE Ink Business Preferred, 70k Bank of America Alaska Airlines Visa, 60k CHASE Sapphire Preferred, 60k CHASE World of Hyatt Visa, 20k CHASE Freedom Flex, 175k IHG Rewards Premier and many more, including many AmericanExpress cards, including Delta, Marriott and Hilton cards! Please check out my Affiliate links. Terms apply to American Express benefits and offers. Visit americanexpress.com to learn more. If you do not see a credit card with my affiliate links, perhaps I could refer you?

Some of the links are behind a paywall. You can try to read them using Archive.is.
TBB
travelbloggerbuzz@gmail.com
You can subscribe to receive every post below:
Opinions expressed here are author's alone, not those of any bank, credit card issuer, hotel, airline, or other entity. This content has not been reviewed, approved or otherwise endorsed by any of the entities included within the post.