We bring you the latest and hottest expiring card offers, warn you about the awful Chase travel portal, hope you have these amazing financial superpowers, the best uses of Singapore Airlines KrisFlyer Miles, illiterate grandmothers go back to school with their grandkids, Delta does another flashy PR move, Hyatt just keeps improving its lineup, we visit Moscow, Accor just keeps doing different stuff, more amazing photos, more on wealth. And of course we end with the blog buzz where we say things nobody dares blog about, wink.
You like my blog? Send a link to someone please!
Some credit card offers you may be interested in and perhaps decide to get them with my links so this site can keep going and not making me feel deflated looking at the lack of clicks :)…
The Alaska Airlines cards are now at 40k signup bonus. That crappy Marriott Bonvoy Boundless (what a stupid name…like Bonvoy!) card offer is still out there for 100k pts…it's like it is "Last Week!" or "Last Chance" every week it appears lol. And Barclays now offers the AA Business Aviator card for 75k miles, here is the DIRECT link.
Delta tried to get some good press again as they expertly do "giving away" crap that may sound good in general but does not cost them much. At all. Of course. Delta Launches "Reclaim My Status" Program For Major Life Events. Dan's excerpt pretty much summarizes what happened in this "hobby":
Once upon a time airline status was quite valuable and easy to obtain. Upgrades were easy to come by, fee waivers were plentiful, and you didn't have to spend a minimum amount of cash to earn status. But just as airlines have devalued redeemable miles, they also devalued elite status. Upgrades are now few and far between, while status often requires high level of spending in addition to flying. Gone are the days when you could earn status and tons of miles from a profitable mileage run. And forget about earning lifetime Gold or Platinum elite status from opening credit cards as my wife and I did with American back in the day. Not that mid-tier AA status is worth much anymore anyway…Unless you're flying and spending enough to earn top-tier elite status, being loyal to an airline is a fool's errand as they certainly won't be loyal back. You'll be better off flying whichever airline is the cheapest or most convenient and treating yourself to an upgrade offer when it's worthwhile.
I have never redeemed any Chase Ultimate Rewards points on its travel portal. Because of horror stories (and because I got better use transferring out to United, Southwest and Hyatt). And this hits the nail on the head…or however that expression goes: Chase's Terrible, Horrible, No Good Very Bad Travel Portal. Of course The Points Guy adjusted the value of these points down in its "Valuation" Guide….That was a joke, bwahahahahaha!
Hyatt just continues to add Small Luxury Hotels in its World of Hyatt program with another 43. That will be 200 properties added so far. And really nice benefits when you book as a World of Hyatt member, you do not have to be Elite even! Well done, keep it up!
Accor is into any business you can think of. Remember coworking firms like Regus and WeWork? Well, Accor is going there too with Wojo! What's up with stupid names all over the travel world…are we just out of good names out left or what?
Megan is at it again: 46 Absolutely Amazing Places to Visit in Moscow, Russia.
That was beautiful, we miss Chris Farley! Adam Sandler Hosted SNL and Ended the Night With the Most Touching Chris Farley Tribute.
That was also very touching as well. This is why Twisted Sifter is one of the sites I LOVE.  Why the World's Best Mathematicians are Hoarding Chalk.
Must read personal finance article: Financial Superpowers. I will just list them out here for you:
The ability to delay gratification
The ability to witness your neighbor getting rich or buying stuff without getting FOMO
The ability to further your career
The ability to avoid lifestyle creep
The ability to stop comparing yourself to other people's earnings or jobs
An addiction to learning
An ability to set realistic expectations
An ability to be uncomfortable
An ability to be satisfied with what you have
I just love these! 30 Breathtaking Photos From The 2019 National Geographic Travel Photo Contest Finalists.
Probably one of the best feel good stories recently: Running Out of Children, a South Korea School Enrolls Illiterate Grandmothers. Hey, urbanization is happening everywhere!

I just find these fascinating. Notice how the principal residence is so dominant in the lower wealth ranks and how that switches over to business equity in the ultra rich category! The Composition of Wealth. And the second table is also fascinating too…No wonder the rich have done so well as " the top 1% of households own over 40% of stocks".
We are now entering BLOG BUZZ, a section for advanced hobbyists and veterans of this fast imploding hobby and also a section where I go on and on about some stuff that happens in my life because it helps me feel better about myself.
I need me to use my 214,000 Singapore Airlines KrisFlyer miles soon! Best Use of Singapore KrisFlyer Miles.
I just could not resist replying to TPG jumping out of a helicopter you guys lol. And it looks like his vlog is not off to a good start…with all the staff and the marketing help he is getting (bringing a video crew with him lol) the videos are just not getting many hits. Heck, my totally unprofessional one take parody video on CVS and Vanilla Reload cards has more views. Maybe they should hire me bwahahahaha.
Frequent Miler posted "Did Amex drop the bomb on Simon Purchases?". Well, let me paste here a comment in that post: "I put the blame as usual on FM to make it so public , conducting workshops with simon mall representatives for MS activities". I was shocked to see how desperate the SM staff was to allow a meetup and encourage MSing there…Shaking my head. Oh, another comment was "I'm going to guess that Simon raising the limit, and outright calling it MS was too much for AMEX to bear for some reason. MS needs to remain "don't ask, don't tell".
I think I found a way to cut down on moronic emails I get!
Holyshit! Been bombarded with a new brokerage outfit (with "bull" in its name) offering me:
you can simply earn $300-500 if you make a video or write an article to introduce Webull thoroughly. And we will pay you for each client ($5-30/deposit account) you bring us
Just the fact that they contacted me (and god knows how many others they have spammed!)…it goes to show you that it is likely not a quality company to be associated with. Lets see which bloggers jump on this to make some money…
And I leave you with this…Nothing funny, lets remember this kid hero!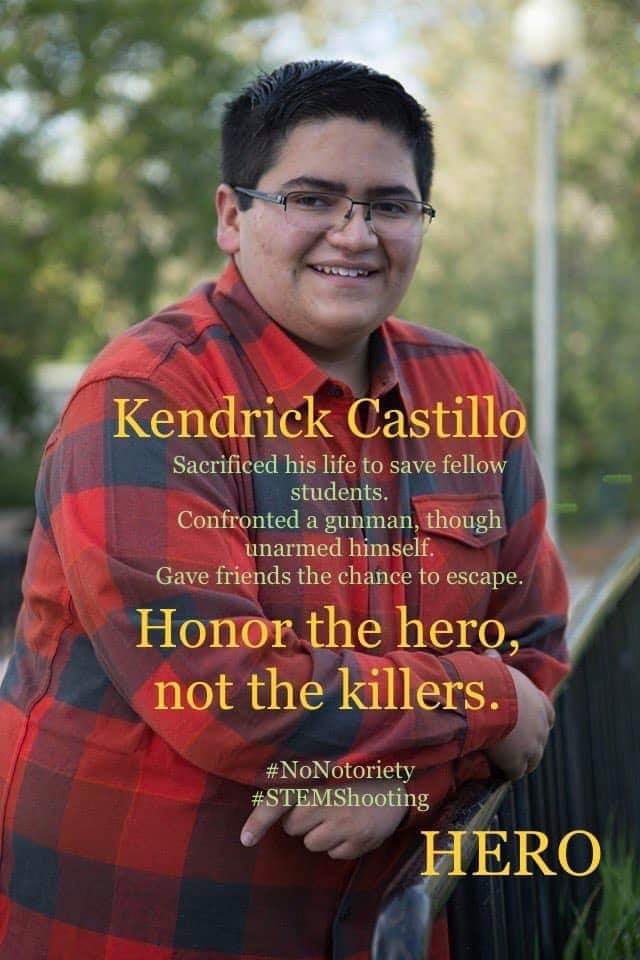 TBB
travelbloggerbuzz@gmail.com
Follow TBB on Twitter @FlyerTalkerinA2.
You can subscribe to TBB below, winners only!
Opinions expressed here are author's alone, not those of any bank, credit card issuer, hotel, airline, or other entity. This content has not been reviewed, approved or otherwise endorsed by any of the entities included within the post.