We bring you another edition of the TBB Best of Web Sunday links: Introduce you to a totally weird world online named Poppy's World, see incredible WTC 911 new video, find out what is killing rural Canada, go inside the legal and mental health system by meeting a very turbulent mind, find another master of hacking lotteries and not much more because it is Sunday and you should stop reading blogs other than mine and go play outside #winning
TBB Blog Mission: To Educate. Entertain. Inspire. In That Order!
Every Sunday I pick the best reads that blew my mind in the previous week. It can be…anything! I like to be eclectic and despise salesy/clickbait/sameold content you read…everywhere else!
As always, click on the headline to be taken to the original source. Sometimes I insert my incendiary comments on article excerpts between [brackets].
If you enjoy my blog, please pass it on to someone you care about so they can enjoy it too. And do some clicking on the colorful linkies above, thanks!

WTF is this? I remember some years ago there was one weird video with a girl saying "I am Poppy" repeatedly for a long time!  And I thought that was that. But noooooooo! Apparently, this Poppy thing has been going on for a while. I am blown away actually. And in a weird and unexplained way, a bit intrigued. Talk about an art project. Or money making scheme. Or both. Or whatever it is. The thing is…this Poppy thing has exploded and now Poppy and the guy behind her, are going on tour. They did a show in some festival in Iowa and got booed.
Pop singer? YouTube star? Cult leader? Whoever she is, Poppy is here to take over the internet.
Whatever the case, she is an enigma, and she has cultivated a fan base that spends hours poring over her videos trying to glean clues about her identity and the deeper meaning of her oeuvre. [If you are one of them, I would like you to leave now…because you have way too much time on your hands, WTF!]
Keep Googling and you'll learn about her collaborator, Titanic Sinclair. He's an LA-based artist known for making his own videos, which share Poppy's minimalist aesthetic and opaque scripts. He directs everything on Poppy's YouTube channel. "Ah, I see now," you think. "It's just a weird online art project orchestrated by this guy, a critique on the shallowness of pop stardom and YouTube celebrities." [Titanic??? Seriously?]

The online world, just like real life, can get really weird…I 'll let you read it, if you are interested. To get an idea how weird whatever this thing is, watch this video.
Lets get to some more serious articles now!
This is a video from 911 at the World Trade Center in New York City. Not released until a week ago. I suggest you sit down. This crazy guy goes to the epicenter of hell and takes footage…and interviews people. It is incredible. You may get very emotional watching some of these people. Many of them may have not survived. You feel like you are in the middle of a chaotic hell. And then, you get a few guys who crack jokes while in the midst of mayhem…That human spirit…will live on!
You have been warned!
Well, guess what? Our friendly neighbors to the north are dealing with the exact same issues as we do here in the States!
Crime, opioid abuse, boarded-up businesses and fleeing populations are destroying the country's heartland. Can small-town life be saved?
It looks like some town in Ohio…
Well, sorry if I am ruining your Sunday. It was not my intention!
Do you remember about 20 years ago when a crazy guy pushed a nice lady in front of a subway train in NYC and killed her? Well, this story is about him, he is about to be released. The writer is in jail for life for murder and has become a really great writer! This article is about what society/legal system/mental health system/us do to the small number of mentally ill people who are violent. Very educational!
Andrew Goldstein's crime set in motion a dramatic shift in how we care for the violent mentally ill. Including for himself—when he's released this month.
Here is another article about someone who managed to hack lotteries. But this dude is different. He scammed a lot of people and is now living his life in…Vanuatu. Still fascinating to see how he scaled up his operation, sounds familiar with the MS hobbyists? Lol.
How a rogue Romanian economist legally gamed the lottery and won millions of dollars around the world.
And I leave you with this…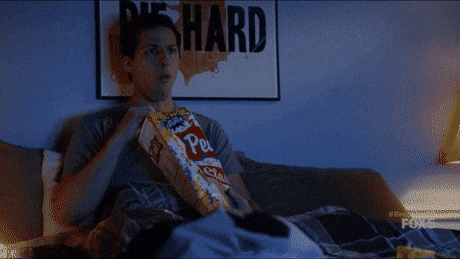 TBB
travelbloggerbuzz@gmail.com
Follow TBB on Twitter @FlyerTalkerinA2 and now on Instagram.
You can subscribe to TBB below, winners only!
Opinions expressed here are author's alone, not those of any bank, credit card issuer, hotel, airline, or other entity. This content has not been reviewed, approved or otherwise endorsed by any of the entities included within the post.