We bring you the travel credits roundup, Mosul Eye, learn about Iberia Avios, show you how to eat dim sum better, my miles burning chronicles, see an old man do something wild, how to stop binge eating, a deep article about the foreclosure crisis, visit the ghost hotels of Kupari, show you how to improve your memory, add another blog to the Ignore list and of course the latest Blog Buzz.
TBB Blog Mission: To Entertain. Educate. Inspire. In That Order!
Good reference post on them travel free fee credits.
Here is an Iberia Avios cheat sheet. I think British Airways should consolidate all them Avios they have flying around in one program. But then again these are the guys who voted for Brexit. Shut up, we voted for Trump too smh!
Here is a post to help you eat dim sum better.
The Mosul Eye blogger comes out. Blogging is important and this guy is a hero uncovering the ISIS atrocities undercover. WOW!
I need this: How To Stop Binge Eating!
Follow your dreams! Old man crashes through garage, YES!
Excellent personal finance article, on the big picture: The Never-Ending Foreclosure. Important observations. Lets hope we all learned some lessons…
You probably have seen these before but…they are still awesome! 8 of the world's most incredible sports venues.
7 Techniques to Improve Your Memory. #1 technique to make it worse? Smoke weed 🙂
The abandoned hotels of Kupari in Croatia.
BLOG BUZZ
This section is for advanced level hobbyists and veteran blog readers & personal rants & stuff
I am halfway through booking my return trip from Greece. I found a 40k coach award on Delta from Amsterdam to Detroit. But I must now find me a way to get to Amsterdam in time. Thinking about flying Transavia, anyone flown it before? If it is canceled or delayed…I may be screwed! I may need a hotel at Amsterdam AMS airport too, any ideas? I stayed at the Hilton before its renovation. It was a wild story, maybe one day I will blog about it…
Update: I can fly Transavia for about 140 euros (with exit row seat) and get to AMS (hopefully) the night before and spend the night in an AMS hotel before I catch my Delta flight around 3 pm the next day. Or burn about 25k UA miles and about $125 usd (phucking close-to-ticketing $75 fee!) and make it really interesting flying to Frankfurt on Aegean, down to Istanbul on Turkish, spend overnight at the IST Business Lounge and get to AMS the next morning around 10.40 am, all in Business class. Hmmmmm, what would you do? My fear is, with winter weather, I get delayed getting in to Amsterdam and then missing my Delta flight. That would SUCK big time as I split my tickets…I just could not hold off finishing almost all of my Delta miles finally with this opportunity to get home for New Year's Eve!
Miles/points burned to date now stands at 861,500. I am not sure I can get to 1 million…
My wife is visiting her best friend in Honolulu after burning miles of course. AA miles that is too! We are burning it up! Doing all the driving daughter around all by myself is not easy. So I eat out any chance I get to make me feel better lol.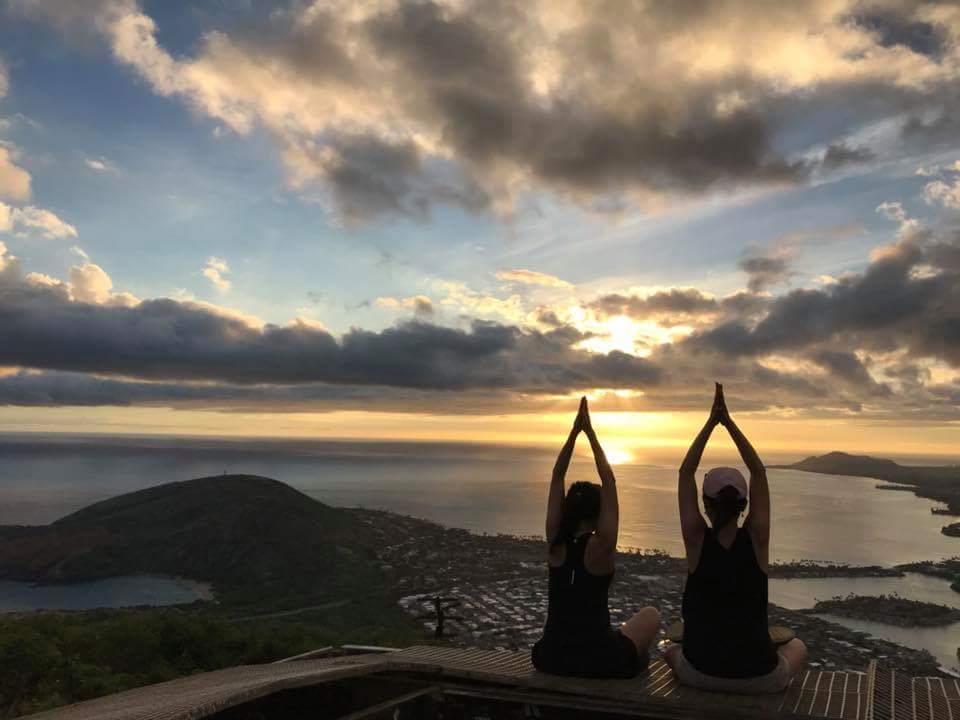 Welcome to The Point Me To The Plane blog in the infamous Blogs To Ignore list. They have been on an unbelievable pumping streak and now they started to do Kardashian like posts imitating, no doubt, the Travel thought leader. Is the truth demeaning? Only goes to show you how this blog space has gone to shit!
Speaking of pumping and Kardashian like posts, here is just a TINY subset of what my eyes see reviewing this space. I am doing so much laundry from so much barfing. I could slip in my links right about here but I just can't do it. I am going to get tired of this one day you guys…

Dress with Amex Gold card, how sad is that! (HT: PFD on Twitter).
And I leave you with this…I could be making moronic posts faking my enthusiasm with exclamation marks and taking pics with money…all so I can trick ya all to click on my credit card clicks to increase my pathetic conversion ratio but.I.just.can't.do.it. So, lets laugh together with this Despacito Chicken Version okay?
Check out my updated blog lists: Blogs I Love, Blogs I Like, Blogs To Ignore
TBB
travelbloggerbuzz@gmail.com
Follow TBB on Twitter @FlyerTalkerinA2
You can subscribe to TBB below, winners only!
Opinions expressed here are author's alone, not those of any bank, credit card issuer, hotel, airline, or other entity. This content has not been reviewed, approved or otherwise endorsed by any of the entities included within the post.