We bring you the Points Guy podcast that reveals how it all went down , we visit nine unique hotels, watch a giant squid, how to sell credit cards urgently, my travel plans for next week which were all booked with miles and points of course, look at more amazing photography, more luxury hotels join World of Hyatt and some awesome Twitter threads and more for freeeeeee!
You like my blog? Send a link to someone please!
This is going to be a short post. As you are reading this, we are saying goodbye to the home my mother lived in for the past 45 years. It is, well, a very emotional day as I am wrapping up my stay in my hometown Larisa in Greece. Where it is hot as hell by the way. Next post will be from the Thessaloniki Hyatt on my way to Vienna aboard Austrian Airlines business class, overnight at the Moxy Vienna airport hoping to avoid being #Bonvoyed and then time to enjoy that amazing coffee many miles/points hobbyists have been raving about aboard Austrian Airlines business class on my way to Chicago. I missed my family and air conditioning so much lol.
The breakout link of the day is from a podcast interview by Brian Kelly, the dude known as The Points Guy. Thanks to the reader who sent in the very interesting link in my blog's comments. If only the sell out prices for blogs were for comments and not for credit card conversions LOL.
Just a few thoughts: He sold out for 8 figures, so around say $15 million dollars. Hey, it is capitalism. And then again you read the transcript and I held myself back numerous times from barfing…Maybe one day I do my incendiary commentary on all the BS that was mentioned. And the interviewer makes Larry King look like a really tough interviewer woohoo! But I don't have the time, mother comes first right now.
Lets move on…
It looks like 85 Alila luxury hotels will start joining World of Hyatt in the next few days. I expect them to cost a lot of points. And that my friends makes credit card pumping bloggers very excited. Because they can push the credit cards hard to stay for freeeeeeee! World of Hyatt credit card anyone? Thanks for the support by the way, it was a good month for conversions with my links too. I keep going…I think.
Unique indeed! 9 amazing hotels that used to be prisons, banks, theaters, and more.
Fascinating Twitter thread: "Biggie was only 22 when he released "Ready to Die." I just can't get over that. Name a genius-level album released at a young age that has you shaking your head in disbelief."
Another fascinating link, if only it was peppered with sneaky affiliate links selling you the ChaseSapphirePreferred card lol: A Visual History of the Largest Companies by Market Cap (1999-Today).
Wait, I have more fascinating stuff for you today! This is how the most popular social media networks have changed over time. Anyone remember Friendster? Myspace?
I don't post moronic clickbait videos. But this is a video you should see! Giant Squid, Phantom of the Deep, Reappears on Video.
Amazing photo from the TV tower in Berlin:
Another awesome post at The Visual Capitalist: Visualizing U.S. Energy Use in One Giant Chart.
We are now entering BLOG BUZZ, a section for advanced hobbyists and veterans of this fast imploding hobby and also a section where I go on and on about some stuff that happens in my life because it helps me feel better about myself.
There has now been two links from Doctor of Credit to posts at Traveling For Miles about a plagiarizing blogger and things of that sort. Anyone caught what went down?
I thought I had seen it all at The Points Guy. Nope, this was an actual post. Shaking my head uncontrollably…
The Prettiest Credit Cards, Ranked
Great salesmen create a sense of urgency. Like posting "LAST CHANCE" again and again. And again…Like View From The Wing:
Last Chance: 70,000 Miles for Citi AAdvantage Business Card Offer Ending
And I leave you with this…Super funny….wait, maybe super creepy….noooo, super funny. Ok, I am torn!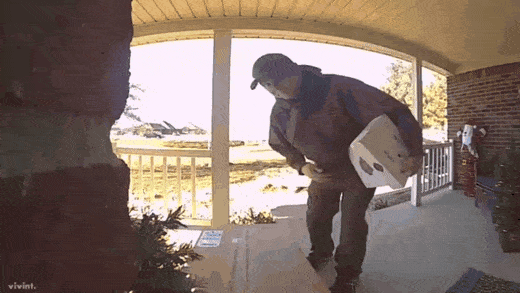 TBB
travelbloggerbuzz@gmail.com
Follow TBB on Twitter @FlyerTalkerinA2.
You can subscribe to TBB below, winners only!
Opinions expressed here are author's alone, not those of any bank, credit card issuer, hotel, airline, or other entity. This content has not been reviewed, approved or otherwise endorsed by any of the entities included within the post.