We bring you reviews of Tier 2 rewards credit cards, an amazing story about the Symphony of the Seas cruiseship and the industry, we rip on Bitcoin some more, address affiliate marketing and Korean Air Awards and more for freeeeee!
TBB Blog Mission: To Entertain. Educate. Inspire. In That Order!
 Support TBB by applying for CREDIT CARDS, shopping with our AMAZON AFFILIATE LINK & clicking our REFERRAL LINKS
You are seeing many of the "Hurry, last chance, expiring today" type of posts selling the Delta 60k/70k offers. They are available here as well. Actually, the Southwest Business card for 60k points is a good deal these days. For the Best Offers in this site click HERE.
Lets get started!
The day when Marriott Rewards wrecks SPG completely is coming soon. I am not going to bother you with rumors, lets wait until the final announcements. Looks like they are going revenue based on the award sides too killing all categories and award charts. And adding spending requirements for elites LOL. I think the free breakfast for Golds is gone too. Call it the day hotel loyalty died for us.
This is an excellent post: Pros and Cons: Ranking the "Tier 2" Rewards Credit Card Banks. I think the pros and the cons of each card are right on!
To me, IHG Rewards has now become irrelevant. Maybe I get to use the remaining points in some Pointbreaks. Maybe I get their new card if I get totally bored. But no more becoming a part of my regular hotel point thinking…Actually, all hotel loyalty programs are becoming totally irrelevant in this vanishing hobby, so sad! Been a hell of a ride folks, be grateful! To confirm: 3 Reasons IHG Points Are Worth Less in 2018. Oops, how am I going to help increase my credit card conversions with what I am saying huh? Make no mistake, hopeless miles/points addicts will always find an excuse to keep the habit. And bloggers will ALWAYS find positive things to sell more credit cards!
When you check your AMEX accounts online, take a peak on the Amex Offers to see if there is anyone worthwhile loading up on your cards. You could earn an extra Membership Rewards point per dollar on many retailers online such as Macy's, Lowe's, Best Buy. Always fun to be surprised with extra points!
Talk about hotel loyalty changing. Some of the reasons Mandarin Oriental decided to launch a guest recognition program named Fans of M.O. with no points and no free nights. To get a perspective, Mandarin Oriental has just 31 properties, it already got too much press about it!
At the end of the day, a Days Inn will still be the same experience as a Days Inn by Wyndham. Wyndham Adds Its Name to More of Its Hotel Brands. And I swear…Wyndham's ad dude is even more annoying than that depressed Trivago guy smh!
This is a fantastic article about the building of big cruise ships! The dizzying story of Symphony of the Seas, the largest and most ambitious cruise ship ever built. How big is it? It's ridiculous!
it can carry nearly 9,000 people and contains more than 40 restaurants and bars; 23 pools, jacuzzis and water slides; two West End-sized theatres; an ice rink; a surf simulator; two climbing walls; a zip line; a fairground carousel; a mini-golf course; a ten-storey fun slide; laser tag; a spa; a gym; a casino; plus dozens more shopping and entertainment opportunities
The article takes you through how they build the ships, the history of them, the people behind them and a lot more! I should have saved it for a Sunday Best of Web now that I think about it….it's THAT good! Enjoy. Maybe it is the next level of hacking now that hotel hacking is not doing it for us all 🙂
Can you imagine being nuke bombed in Hiroshima, surviving it and then going to Nagasaki and bombed again! And surviving to live to age 93 wow! The Man Who Survived Two Atomic Bombs.
A Love Letter to Winter. By North Face. Amazing!
What a story! China family find lost daughter after 24-year search.
I like this guy's thinking on Bitcoin stuff: Why Bitcoin Will Never Be the Dominant Form of Money.
Wow, what a place! This Glass Cabin Is The Best Spot To Watch The Northern Lights In Iceland.
Anyone wanna go to a Hat Museum?  Riga Sightseeing: 10 Unusual Things to Do in Riga, Latvia.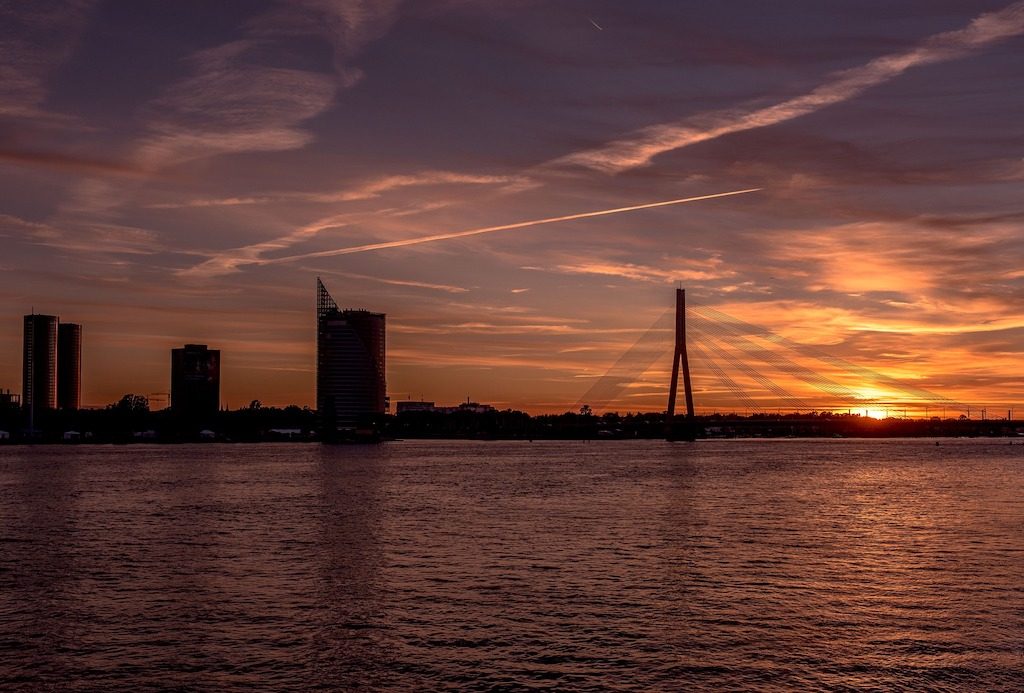 Well, I did not know about these! And now we know, thanks TBB [patting myself in the back!] THUMS: California's Secret Oil Islands
Not too far off the coast of Long Beach, California, are a set of four artificial islands containing towering white buildings set amidst palm trees and shrubs and waterfalls, all dramatically lit by colorful lights at night. From the nearby shore, the man-made islands appear to be occupied by some sort of high priced condos or resorts. But truth is—they are just a façade camouflaging huge oil-drilling operations in the bay.
Let's introduce to another band's fav songs of TBB. "Collapse" by FRAGNANCE.
This is very important. Reminds me of so many journalists doing articles on this and that blogger who retired early and is instead working their tails off to drive traffic to their blog to make money off affiliate links lol. Is affiliate marketing disclosed to consumers on social media? I 'll let you guess what the answer is, it will shock you! The findings are really sad…
I hate it when bloggers just insert their affiliate links when they even post about signing up for hotel promotions, that is so bad, I can't do that here! Anyways, sign up for that awful Marriott Rewards promo, something like 750 MR points starting with, please sit down, the THIRD stay! #yikes! Also do the same in your Southwest account for double points in systemwide flights until June 13.
Not sure there should be blogs about MS out there. But hey, it is a free country. If you wanted to take a look around Wal Mart's MSAR form…
I am going to be adding one "support" type line in each blog post somewhere along the lines and never in the same place. Let's see if that works. A site I like is doing that and that is where I got the idea!
Lets take a deeper dive into using Korean Air awards to fly business class roundtrip to Europe and avoid fuel surcharges going through Mexico. I have always found Korean Air awards to be a ridiculous process with so many hoops you need to jump through! And in my busy life I sure won't go through their process and get to Europe via Mexico. But maybe it could work for you. The recap captures the post:
Korean Air partner awards represent one of the best options business class awards to Europe. At only 80,000 miles round-trip, their partner awards are significantly cheaper than most other programs. These awards are usually subject to high fuel-surcharges, but by flying with Aeromexico out of Mexico City it is possible to completely drop fuel surcharges on Korean Air partner awards to Europe. Korean Air partner awards have access to Skyteam partner award space, which is usually quite good when booking far in advance or during off-peak times. Korean Air is very strict about whom you can use your miles to ticket an award for and their partner award ticketing process involves both calling in to hold the award and then sending in supporting documents. There are several options for easily earning Korean Air Skypass miles including a co-branded credit card and transferring points from Chase Ultimate Rewards or Starwood Preferred Guest Starpoints. Given that it is now possible to use Korean Air Skypass miles to get to Europe without fuel surcharges, they may well be one of the most valuable programs for booking business class awards to Europe.
And I leave you with this…I fear I may add an item here I have posted before. It is a terrifying fear, oh the duplicity of it all 🙂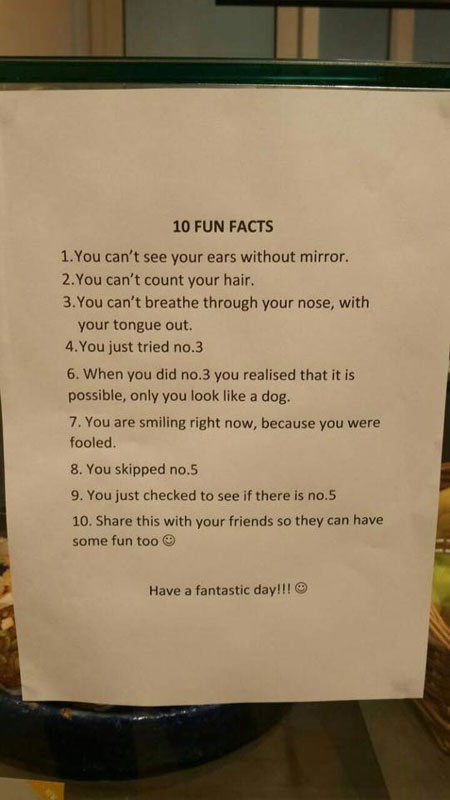 TBB
travelbloggerbuzz@gmail.com
Follow TBB on Twitter @FlyerTalkerinA2
You can subscribe to TBB below, winners only!
Opinions expressed here are author's alone, not those of any bank, credit card issuer, hotel, airline, or other entity. This content has not been reviewed, approved or otherwise endorsed by any of the entities included within the post.