We bring you the newest Southwest Companion Pass changes, visit the best hotel bars and Asian temples, learn about unstoppable Amazon, see how the web browser market changed in the last 10 years, Delta adds SkyMiles Select, visit The Plaza hotel in NYC, climb Mount Olympus, see how many taxpayers maximized their contributions to retirement plans, get some IRA deadlines and stuff like that, get some new AA award sweet spots, learn more about sites like 10xtravel, get you a global internet map, a sober article about the New Zealand shootings, the best photos on the Web, burn miles to Svalbard and Moldova, warn you not to buy miles from blogs who never stop selling them, an update on the Plastic Merchant bankruptcy and more!
TBB Blog Mission: To Educate. Entertain. Inspire. In That Order!
Support TBB by applying for CREDIT CARDS and visiting our

LINKS

!
You like my blog? Send a link to someone please!
Lets dive right in…
MILES & POINTS
Register for Marriott's latest promotion. You get 2,000 points after your second stay between October 29 and January 14 and then….it will tell you how many more points you can earn in more stays. Never seen that before. Or maybe I have, I don't remember! Marriott's stigma of Bonvoy just stings!
Southwest, instead of killing the Companion Pass deal. keeps making it harder, Southwest to Increase Companion Pass Earning Requirement t0 125,000 points. This begins in 2020 and is "expertly" timed to hit their own customers expecting to complete it in early January. Instead of 110,000 points, they will now have to come up with another 15,000 points.  I sincerely apologize if any readers who were planning to do that after getting the 80k Southwest Performance Business card. Out of my control you guys. At least, I did not attempt to sell you any Southwest points for my personal gain while hiding that fact in an obscure place in the website disclosures you will never find to read. In addition, Southwest points will no longer expire too.
Some American Airlines award sweet spots.
In exhibit #285,467 how Delta is always looking for ways to make you part with your money, they will now sell you SkyMiles Select for $59 per year. You get to board a little faster and 8 coupon drinks and, please sit down, a phucking Limited-Edition bag tag. Unreal!
TRAVEL
We like bars around here even though it is past our bed time to hit one lol. The best hotel bars around the world. I see lots of Four Seasons and Mandarin Oriental properties! Lame blogger insert: Which one have you visited? Which one is your favorite? Tell us in the comments!<—–obligatory exclamation mark to engage readers 🙂
This is an excellent Flyer Talk review of the famous The Plaza hotel in New York City. It is a Fairmont property and yes I have stayed in a suite for freeeeee!
Wow, I had no idea about these guys! How the First Mountaineers Climbed Mount Olympus in 1913. It was two Swiss citizens with their Greek guide whose occupation was wild goat hunter who did it. "Wild goat hunter"—->LOL.
Aerial photos of the most beautiful and craziest Asian temples.
PERSONAL FINANCE
There is some really good info here: Here's how many workers are saving the maximum in their retirement plans. So, just a bit more than 4.6 million taxpayers took full advantage back in 2016. In my household we have done that EVERY year starting with our first real jobs! And yes back when we were getting started we were excited buying 10 ramen noodles for $1. Actually, sometimes we could get 12 for $1. So, we would not sacrifice the full 401k contributions and tax deductions. Hey, priorities! You can not believe what happened next lol.
Good summary here: Tax Deadlines, Contribution Limits For IRAs.
ODDZ & ENDZ
This is a Best of Web type story, wow. The Harrowing Hours and Defiant Aftermath of the New Zealand Mosque Shootings. Also note how fast their government was to take decisive action.
Serving you Best of Web type links today! Is Amazon Unstoppable? Excellent article about the company and how it is run. I have a friend who works there and loves it. Then again, he is an IT guy and not in a warehouse!
Another gem, only for you guys! How the web browser market has changed over the past 10 years. WOW! I am still holding on to the Firefox browser and will not let go!
Global Internet Map 2018. This is a HUGE map. You can adjust the sizing of it with the two buttons in the upper left corner. You can spend hours on it. I could be pumping stuff like "69 ways I love the ChaseSapphirePreferred card" or "BUY miles today with a X% bonus" to convert you but…that would not leave any time to find and bring you gems like this. So I do what I do. Je suis TBB!
What a moment!
BLOG BUZZ
We are now entering BLOG BUZZ, a section for advanced hobbyists and veterans of this fast imploding hobby and also a section where I go on and on about some stuff that happens in my life because it helps me feel better about myself.
Love obscure places. And getting there cheaply with miles, what it is really all about until the mega credit card pushers found out how flying to the Maldives and staying in luxury suites for "free" sure converts newbies to click on their credit card affiliate links to make money sneakily off of them. Hey, seat 2A will always sell more credit cards than seat 31b lol. Oh wait, here is the link, sorry I got a little carried away. Again. An Epic Redemption To Svalbard And Moldova.
STOP buying miles from links the commercial blogs push all the time! They do it because it makes them MONEY. I don't do it because I am an idiot do not condone buying miles because we should travel for free because hey, that is what is all about, come on! Only in very limited circumstances when you can get a good deal AND you can burn them RIGHT AWAY! If you bought some Alaska Airlines miles in a "sale" recently to use this way, you have been played. Alaska Airlines Shows Us (Again) Why You Shouldn't Buy Miles Without a Plan.
Stefan with his take on the sites like 10xtravel out there that do not attract any of us.
And an update on The Plastic Merchant bankruptcy!
Hey look! A helpful email from Award Wallet! Which is turning to yet another credit card sales machine, SAD!
At this point, it looks like the marathon is a no go. Which is extremely disappointing after all the hard training I have done. The left foot strain is not fully healed and in my frenetic attempts to heal it I iced it way too long and now I am dealing with very serious ice burns. Story of my life. Hope next two days a miracle happens but in the age of 50+ everything heals so much slower it is…SAD!
And I leave you with this…This is not good, not good LOL.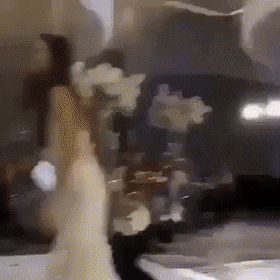 TBB
travelbloggerbuzz@gmail.com
Follow TBB on Twitter @FlyerTalkerinA2.
You can subscribe to TBB below, winners only!
Opinions expressed here are author's alone, not those of any bank, credit card issuer, hotel, airline, or other entity. This content has not been reviewed, approved or otherwise endorsed by any of the entities included within the post.